Click for Free
Calendar
Event Submission
---
Click here for your



basic Portal listing!
---

---
FIRST CHOICE SHUTTERS
& BLINDS





Serving South-Central Texas
Quality window treatments
Plantation shutters, blinds, screens, shades
Wood and faux wood available
Made in America

Locally owned & operated:
Tim & Barbara Van Tassel
830-201-2151
timgvant@hotmail.com
Johnson City, TX
Call, email or text with questions or to arrange a no-obligation visit and quotation at your place.
Facebook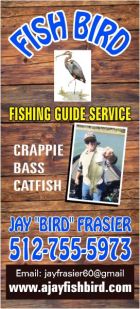 ---
Carport & Tent Spot Rentals In Rural Kerrville During Eclipse
---
COFRAN'S PC &
TECHNOLOGY HELP
- - -
Online, Remote
Tech Support &
Call-In Help Desk

Virus? Frustrated?
PC slowed down?
We can tune it up!
Internet, Wi-Fi,
Websites,
Email, Outlook,
Social Media,
Tech Marketing,
Excel, Quickbooks,
Zoom, TeamViewer,
Carbonite
** PC Repairs **

BSEE, MBA, xCPA
Veteran, Tech Officer

281-300-7177
Johnson City
info@cofran.com
www.cofran.com
---
"The Web Guy"
WEB SITE DESIGN
& MAINTENANCE
Economical
& Effective
281-300-7177
Johnson City, TX
info@cofran.com
cofran.com


---

"Business Coach"

COST CONTROLS,
EFFICIENCY &
BETTER STRATEGIES
= MORE PROFIT !!

Economical
& Effective

281-300-7177
Johnson City, TX

info@cofran.com
cofran.com


---
---

---
Cofran's Texas . . .
Hill Country Portal
A Powerful Information Database & Gateway Service for the Texas Hill Country
Use above MENU To Find "All Things In The Texas Hill Country"

FREQUENTLY ASKED QUESTIONS
We welcome inquiries, comments and submission of updates, additions, corrections & digital photos,
without compensation. Send to Editor at:
editor@HillCountryPortal.com


Who can get a listing placed on this web site?

If you have a business or non-profit organization in the Texas Hill Country, just send us your details in the same format as you see in this Portal site, and we will consider it for placement.
Basic organization listings are free. Basic event listings for our calendars are also free.
To submit your listing request, send us your information using the following
convenient on-line forms.
Use the same format as you see in the other listings.
EASY SUBMISSION FORMS (
click choice)
Enhancements (bold, colors, digital images, more text description, etc.) and display ads are priced separately. Click:
Advertisements
for full details on options and pricing.

If I see an error or outdated information in a listing, can it be corrected?

No problem, just send in the correct information, and tell us what your authority is for specifying the requested changes. Thanks for your help.

I know a lot about my town and would like to see your description of our town expanded. Will you accept submissions from local folks who know what the real story is?

Absolutely. Just email us the material you would like us to consider, and we will evaluate it and use whatever we can of it to improve this web site. We don't pay fees for submissions, and we do reserve full editorial control. If a substantial contribution is made, we will give credit at the end of the article. You might want to become a volunteer City Manager or Topic Manager on our Portal, with your own by-line. Let's talk about it.

If good materials are already on another web site, will you consider linking to such content on other sites?

We would be happy to place a link to high quality, relevant material that fits the scope of this web site.

I am not a graphics person and don't feel comfortable designing my own ad. Will you help me?

You bet! No problem. Just email or call us with your own description of what you are trying to accomplish, and we will build an ad for you, review it with you, and then place it on the Portal web site only after your final approval. Depending on the scope and intensity of the ad production effort, there may be a small charge when agreed upon in advance.
~~

Send in your questions and suggestions on how we can improve
the depth and quality of information provided on this web site.

Send to Editor at:
info@HillCountryPortal.com

We appreciate your interest!

SANDY ROAD GUEST HAUS: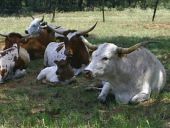 Upscale Western-style Guest House Lodging
in a Beautiful Ranch Setting in the Gorgeous Texas Hill Country

Reservations & Information: 281-300-7177
9242 RR 1320 (Sandy Road), Johnson City, TX 78636

Web: SandyRoadGuestHaus.com Email: info@SandyRoadGuestHaus.com

Come Relax & Enjoy!


---

Site designed, maintained & Copyright © by Cofran & Associates, Inc.All rights reserved
See Terms of Use before using this website.Cofran.cominfo@Cofran.com281-300-7177


---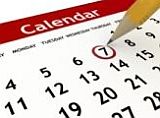 Click
for Hill Country:
»
RECURRING ACTIVITIES
»
MARKET DAYS
»
ALL CALENDARS
»
ATTRACTIONS
»
ADVENTURES
»
MAPS
---

---
Check us out on


---

---

---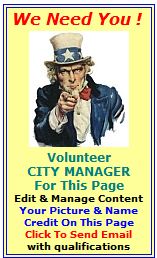 ---
Affordable Pre-paid Emergency Air Transport Service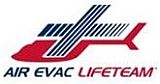 Click image for details
Protection starts at $65/yr
---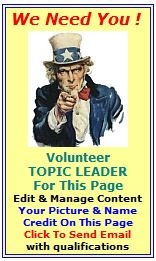 ---

Protect Your Computer Files With


On-Line storage
of your data.

Easy!

Just click
to get started.


---
---

---