Click for Free
Calendar
Event Submission
---
Click here for your



basic Portal listing!
---

---
FIRST CHOICE SHUTTERS
& BLINDS





Serving South-Central Texas
Quality window treatments
Plantation shutters, blinds, screens, shades
Wood and faux wood available
Made in America

Locally owned & operated:
Tim & Barbara Van Tassel
830-201-2151
timgvant@hotmail.com
Johnson City, TX
Call, email or text with questions or to arrange a no-obligation visit and quotation at your place.
Facebook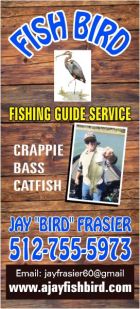 ---
Carport & Tent Spot Rentals In Rural Kerrville During Eclipse
---
COFRAN'S PC &
TECHNOLOGY HELP
- - -
Online, Remote
Tech Support &
Call-In Help Desk

Virus? Frustrated?
PC slowed down?
We can tune it up!
Internet, Wi-Fi,
Websites,
Email, Outlook,
Social Media,
Tech Marketing,
Excel, Quickbooks,
Zoom, TeamViewer,
Carbonite
** PC Repairs **

BSEE, MBA, xCPA
Veteran, Tech Officer

281-300-7177
Johnson City
info@cofran.com
www.cofran.com
---
"The Web Guy"
WEB SITE DESIGN
& MAINTENANCE
Economical
& Effective
281-300-7177
Johnson City, TX
info@cofran.com
cofran.com


---

"Business Coach"

COST CONTROLS,
EFFICIENCY &
BETTER STRATEGIES
= MORE PROFIT !!

Economical
& Effective

281-300-7177
Johnson City, TX

info@cofran.com
cofran.com


---
---

---
Cofran's Texas . . .
Hill Country Portal
A Powerful Information Database & Gateway Service for the Texas Hill Country
Use above MENU To Find "All Things In The Texas Hill Country"

ADVERTISING SERVICES & PRICING
ON THIS HILL COUNTRY PORTAL WEB SITE
We welcome inquiries, comments and submission of updates, additions, corrections & digital photos,
without compensation. Send to Editor at:
editor@HillCountryPortal.com
QUICK INDEX TO CATEGORIES (
click choice)
WHY ADVERTISE ON THE PORTAL?

This Portal is a Powerful Gateway to a Massive Database on the Hill Country. It is organized by County, City and Topic (Tourism, Parks, Art, etc.). Plus there are many practical, powerful, on-line tools and web links. All available on the Portal at the user's your fingertips, 24/7.
All for free.
Web traffic volume is growing on the Portal. Local users, business users & trip planners all depend on the Portal for their Hill Country information. We measure our traffic volume with powerful web statistics software and advertisers are welcome to review the results.
We have hundreds of visitors per day who have Hill Country specific interests.
We have high search engine Page Rankings by page type (not just our home page).
This provides great exposure to a huge volume of on-line visitors. This is a wonderful opportunity for your advertising to be seen on the web.
Your message is targetable to specific Portal pages, using multiple messages as desired.
You can hot link directly to your web site and email addresses.
Your advertising message can include graphics, text, links, colors, and animations of your choice, with no limitations.
You can select from the following placement options on a per page basis:
Left, Center, Right, or Imbedded (in your listing)
You can select the Portal page type to match your target prospects:
Home Page, City Page, County Page, or Focus Topic Page
We can rotate your ad to with new content to match your seasonal or theme changes.
We can assist with advertising strategy, pricing, layout & production.
So, . . . why advertise on the Portal????

>> To funnel Hill Country specific traffic to your web site, your email, your phone, your door.


FREE BASIC PORTAL LISTINGS
Each Texas Hill Country business, non-profit organization and government organization may have
one
FREE,
"Basic" Listing
, which includes your business name, one phone number, business street address, and web site address, that will be shown on one Portal city directory page. Home-based and non-storefront businesses are also welcome to take advantage of this free listing service.
Festivals and major events can also be submitted for free inclusion on our calendars.
To submit your listing request, send us your information using the following
convenient on-line forms.
(Use the same format as you see in the other listings.)
LISTING ENHANCEMENTS
An inexpensive but
powerful
advertising option is to use: "Expanded text plus color & images".
Examples: images (ex:

),
size
,
colors
, additional descriptive words,
FONTS
,
Effects
,
bolding
,
links
, etc.
Advanced features for listing enhancements are charged as follows.
Each
"Enhancement"
costs $1 per month: each enhancement item placed in bold or color; each tag line; each additional phone number; each additional address; each additional line of text (approximately 100 characters including spaces and marks); each email address; each web link; each map link. Examples:
Discounts: Baker's Dozen Enhancements Package = $10/mo per package of 12 of the $1 enhancements.
Each
Digital Image
costs $5 per month: Each digital image; and Each image clickable to a larger size is another image. Note: digital images (logo/photo/other) will be placed at approximately 1 square inch, and must be supplied in .jpg format & be less than 100kb after compression.
PLACEMENT OF LISTING IN MULTIPLE CATEGORIES OR MULTIPLE PAGES:
Each placement (of the identical listing) after the first placement is priced at 50% off the first listing. If different wording or features are desired in subsequent placement categories, these listings are priced at 50% of what the new listing charge would have been in that category.
DISPLAY ADVERTISEMENTS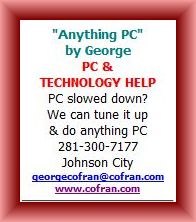 Another very effective option is to place traditional Graphic Display Ads (see examples throughout the Portal, from plain to very sophisticated). This method can include images and a hot link to your web site.
Pricing for display ads is priced on a per column inch basis
(as displayed on a 1366 x 768 pixel screen, measured vertically in that column) in the "Sponsored Ads" section in the left and right vertical panels and bottom of the center panel. See the many live ads on our home page.
MULTIPLE DISPLAY AD DISCOUNTS:
After the first ad (the most expensive ad), subsequent ads on the same or other pages are discounted at 20% off their scheduled rate. This applies to the same or different ads.
This Portal service provides 24/7/365 worldwide display of your advertisement! We can customize the size, shape, appearance and placement location for your ad. It can include text digital images and hot links to your email or web addresses.
PER COLUMN INCH PRICING FOR GRAPHIC DISPLAY ADS

Portal Home Page: Left Panel: $20/mo; Wide Center Panel: $40/mo; Right Panel: $30/mo

Subject/Focus Page: Left Panel: $15/mo; Wide Center Panel: $30/mo; Right Panel: $20/mo

City/County Page: Left Panel: $10/mo; Wide Center Panel: $20/mo; Right Panel: $15/mo


CONTAINER AD METHOD:
An open placement ad commitment holder, where you send us replacement images or other new content for us to post at any time during the contract period. This "Container" approach allows both of us to have the administrative logistics, pricing and payment taken care of in advance, and then you simply supply us with the replacement ad contents as the event circumstances develop over time. Change the content as often as you like, at no additional charge. This is a very convenient and timely method for managing the powerful on-line Portal marketing resource. We quote these on a custom basis.
FLYER/POSTER CLICK AD:
A flexible method where your digital flyer/poster/coupon will appear on our site when the link is clicked, and will take the viewer to a web host location of your own. We price these based on a number of factors, including where the flyer is hosted, how large it is, number of pages, and the specifics of the ad link text and graphics and what page(s) it is posted on. These "flyers" are linked, printable micro-pages, and can be a graphic image, PDF image, Word document, or html web code. We quote these on a custom basis.
See
Examples
ENTERTAINMENT CALENDAR EVENT LISTINGS
We will post your "Entertainment Listings" on our Google-based Entertainment
Calendar
.
Price for Event Posting:
$25 each for a Single Event Listing; and $50 each for a Series Event Listing
A series consists of the same event scheduled to recur in a consistent pattern by week or month, containing exactly the same wording (headline, day of week/month, time, location, etc.).
A change to an existing Single Event Listing or Series is priced at $15.
Event Listings must be pre-paid via PayPal or a business check.
Listings stay on the calendar until the end of the event date or series.
Send listing info to:
editor@HillCountryPortal.com
.
Format:
Send us your listing information in the same format as you see in the above calendar listings (click on a listing). Include in this order:
Name of town where venue is located, Venue Name, Type of Entertainment (C&W, Karaoke, DJ, Band, Live, Recorded, Concert, Theater performance, Orchestra, Jam Session, Piano, Comedy, Pickers Circle, Dance, etc), Cover charge, Weather impact, Date(s), Time, Address of venue, Phone for more info, Website
MORE DISCOUNTS, SERVICES & PAYMENT
UPDATES:
No labor charge on initial set-up and for corrections to basic listings where you did not supply the information. Subsequent corrections/changes to information you submitted are priced at $20/session when submitted by email, and $40/session when submitted by phone or fax. But, don't hesitate to call to discuss if you are not clear about your needs or options.
MINI-WEB SITE:
$10/mo for first page, and $5/mo per additional page. This feature provides the lister with a unique web page and address hosted underneath this high profile Portal web site. Price includes one free basic web link enhancement from your listing. One "mini-page" is defined as one standard display screen set at 1024x768 pixels.
See demonstration "Mini-Web" sites at:
Portal Mini-Webs
(these are one page, sub-web sites).
FULL WEB SITE:
You can have your own private domain/URL name, and a hosted account with web pages and content designed on a custom basis reflecting the style, objectives, and features you desire in your own web site. Contact us for free consultation and a quote for design, set-up, ISP hosting and site maintenance services. We also provide services for existing sites, including format/content/feature updating, operational tweaking, and index/search optimization.
EMAIL ACCOUNT:
$5/mo per email address. This feature allows you to have an email address with the Portal root name. Example:
your.name@HillCountryPortal.com
. Includes free email link enhancement from your listing.
PAYMENT:
Full payment for a year is required in advance. We accept checks and credit/debit cards via PayPal.
Using PayPal, simply send payment amount agreed upon to the PayPal account titled:
georgecofran@cofran.com

SANDY ROAD GUEST HAUS: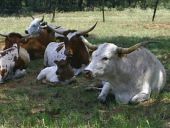 Upscale Western-style Guest House Lodging
in a Beautiful Ranch Setting in the Gorgeous Texas Hill Country

Reservations & Information: 281-300-7177
9242 RR 1320 (Sandy Road), Johnson City, TX 78636

Web: SandyRoadGuestHaus.com Email: info@SandyRoadGuestHaus.com

Come Relax & Enjoy!


---

Site designed, maintained & Copyright © by Cofran & Associates, Inc.All rights reserved
See Terms of Use before using this website.Cofran.cominfo@Cofran.com281-300-7177


---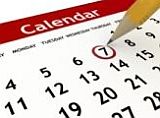 Click
for Hill Country:
»
RECURRING ACTIVITIES
»
MARKET DAYS
»
ALL CALENDARS
»
ATTRACTIONS
»
ADVENTURES
»
MAPS
---

---
Check us out on


---

---

---
Texas Walks . .
What's Raised Here,
Stays Here! 100% local!!
5 locations in
Central Texas
September and October.
Corporate sponsorship
& team/individual
registrations now available.
---
---
Affordable Pre-paid Emergency Air Transport Service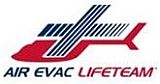 Click image for details
Protection starts at $65/yr
---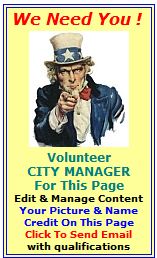 ---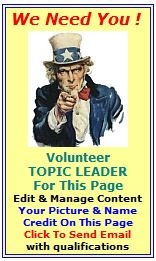 ---

Protect Your Computer Files With


On-Line storage
of your data.

Easy!

Just click
to get started.


---
---

---