Click for Free
Calendar
Event Submission
---
Click here for your



basic Portal listing!
---

---

---
JERIALICE CD
CELEBRATION
At Hondo's On Main,
fredericksburg
Music, friends, giveaways, munchies
jerialice.com
---
---
---
---
FIRST CHOICE SHUTTERS
& BLINDS





Serving South-Central Texas
Quality window treatments
Plantation shutters, blinds, screens, shades
Wood and faux wood available
Made in America

Locally owned & operated:
Tim & Barbara Van Tassel
830-201-2151
timgvant@hotmail.com
Johnson City, TX
Call, email or text with questions or to arrange a no-obligation visit and quotation at your place.
Facebook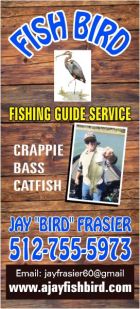 ---
Carport & Tent Spot Rentals In Rural Kerrville During Eclipse
---
COFRAN'S PC &
TECHNOLOGY HELP
- - -
Online, Remote
Tech Support &
Call-In Help Desk

Virus? Frustrated?
PC slowed down?
We can tune it up!
Internet, Wi-Fi,
Websites,
Email, Outlook,
Social Media,
Tech Marketing,
Excel, Quickbooks,
Zoom, TeamViewer,
Carbonite
** PC Repairs **

BSEE, MBA, xCPA
Veteran, Tech Officer

281-300-7177
Johnson City
info@cofran.com
www.cofran.com
---
"The Web Guy"
WEB SITE DESIGN
& MAINTENANCE
Economical
& Effective
281-300-7177
Johnson City, TX
info@cofran.com
cofran.com


---

"Business Coach"

COST CONTROLS,
EFFICIENCY &
BETTER STRATEGIES
= MORE PROFIT !!

Economical
& Effective

281-300-7177
Johnson City, TX

info@cofran.com
cofran.com


---
---

---
Cofran's Texas . . .
Hill Country Portal
A Powerful Information Database & Gateway Service for the Texas Hill Country
Use above MENU To Find "All Things In The Texas Hill Country"

Focus Topic For:
HILL COUNTRY MUSICIANS, SINGERS & BANDS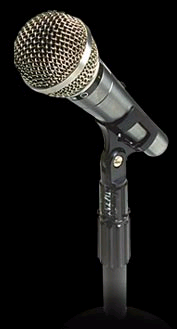 Here is our collection of singers, bands and musical groups who are regular performers in the Texas Hill Country. These listings are organized alphabetically by the artist/group's
first
name since this is how most are known.
Best to check these musical artists' web sites or call them to get their latest details.
We started this Bands/Groups list as a resource to locate talent in the area. Submit your information for free inclusion on this list at
Free Listing
.
Consider upgrading from a basic listing to an enhanced listing or display ad. Pictures, colors, more text, etc. can be used for promotional purposes.
Be sure to check out our Hill Country-wide Live Entertainment Calendar and Venue page at:
Hill Country Entertainment
, the most comprehensive entertainment calendar in the Hill Country.
>> Entertainment venues and entertainers can now send in their own live entertainment bookings and we will post them to the calendar for a minimal fee. See page for details.
We also have related focus pages on this Portal site dedicated to:
Hill Country
Theater
, Hill Country
Dance Halls
, & Hill Country
Festivals & Major Events
We welcome inquiries, comments and submission of updates, additions, corrections & digital photos,
without compensation. Send to Editor at:
editor@HillCountryPortal.com
QUICK INDEX TO CATEGORIES (
click choice)
SINGERS/BANDS/GROUPS LISTED BY FIRST NAME
Last Revised September 2019
A PROPER CUP OF COFFEE:
512-858-0428; 951 Longview Cr, Dripping Springs, TX 78620.
FB
. Austin based trio playing folk, blues, and swing, featuring Mark Warren on lead guitar, Dan Perkins on bass, and Gail Lewis on rhythm guitar and vocals. Original and cover songs serious and funny.
ALAN "BONES" DAVIS:
512-466-3170; Jonestown, TX 78645.
Web
. For profit and some charity Solo Musician: Folk, folk rock, country. Booking: Cindi gilchriest, 512-771-4845, gcindi61@yahoo.com or gcindi61@me.com or bonesdavis@att.net
ALEX HARVEY:
931-205-4303; Buchanan Dam, TX.
Web
. Singer, songwriter. Booking: ghiamstng.yahoo.com
ALMOST PATSY CLINE BAND:
210-844-8549;
Web
. Classic C&W
ASHLEE ROSE:
210-618-9710; 8418 Cimarron Dr, San Antonio, TX 78218.
Web
. Country singer who branches beyond country with her sultry voice and gutsy guitar skills. Booking: Ashlee Rose contact@ashleerose.com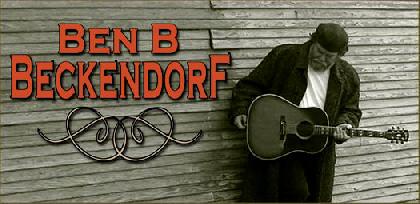 BEN BECKENDORF:
830-992-3997; Fredericksburg, TX.
Web
. Blues. Booking: benbeckendorf@hotmail.com
BETTY SOO:
Singer, songwriter. Booking: KT Gardner, Nancy Fly Agency, 512-288-2023, kt@nflyagency.com
BIG ANTON AND THE ALLEY CATS:
512-921-0676; 505 E Jackson, Burnet. Top rated 50's and 60's rock and roll band. Booking: Damon Bierle, damon@doubleeagletx.com
BIG COUNTRY:
210-889-4303; 20231 Pleasanton Rd, San Antonio, TX 78221. Christian music. Booking: Barbara Chapman, bchap78921@gmail.com
BILL REID:
830-598-7653;
Web
. Blues and TexAmericana, as a solo or with a bass or my trio. Blues, Folk, Kids, Country Originals & Covers, and Some for Longhairs. Booking: reid@fewersorrowsmusic.com
BILLY MATA AND THE TEXAS TRADITION:
Web
. Booking: Joanne Heston, 210-693-5959
BO PORTER:
512-745-1113;
Web
. Plays Honky Tonk, Jump Loose and Swing. Booking: bookingboporter@yahoo.com
BOB CHEEVERS: 615-300-1213; Austin, TX. Web. Singer/songwriter. Bob is a Texas Music Awards 2011 "Singer/songwriter Of The Year", an Emmy-winning songwriter, Kerrville winner and was opening act for Johnny Cash's final tour. Bob lives in Austin and throughout Texas and the world spinning his rootsy, blues-flavored tales of life in a conversational language of the heart. See his "Blog" in column on right side of this page. Email: cheeversongs@earthlink.net
BOBBY BEAL BAND:
210-913-1197; Johnson City, TX, 78636.
Bobbybealsjam.com
BOBBY FLORES BAND:
Web
. Booking: Brenda Ullevig, 830-534-3569
(THE) BOERNE VILLAGE BAND:
Oldest German band in the US.
BOOMER NORMAN:
512-448-3542;
Web
. Solo pianist with unique solo piano stylings. Popular songs and Happy Hour Music. Guitarist. Booking: boomernorman@yahoo.com
BRIAN HUDSON:
Web
BRITT BALLENGER BAND:
210-882-8641, 125 Mustang Run, Boerne, TX 78006.
Web
. Traditional Country, Newer Country, Western Swing. Booking: bballenger@hotmail.com
BRUTHERZ:
361-446-0931; 26227 Presidio Mesa, Boerne, TX 78015.
Web
. Heart-felt originals, Traditional Country and Current country. Booking: Ross Rutherford, ross@brutherz.com
BRYAN ANDERS:
For solo performances: 210-606-3732 bryan@bryananders.com,
Web
. See "Shades of Blue" below for two other bands he performs with.
(THE) BUCKSHOT BAND:
San Antonio, TX.
Web
. A dancehall favorite. Booking: gborland@satx.rr.com and Bhughes22@satx.rr.com
BUDDY GRAVES PROJECT:
713-657-9789; CR-4016, Mont Belvieu TX, 77580. Singer/Songwriter The BGP is an acoustic act playing 50/50 original Texas music mixed in with some classic rock and country songs as well. Booking: Buddy Graves, buddygraves62@hotmail.com
CAMERAN NELSON & GUARDRAIL DAMAGE AHEAD:
Web
. Country Western
CEDAR SQUEEZERS:
Web
. Two-Stepping for all ages. See Cedar Squeezers at Tejas Rodeo.
CLEPPER-GEORGE:
Web
. Russell Clepper & Jimmy George; Booking: 512-553-0661
THE CHAMPIONS:
Bryan Anders, 210-606-3732. Country/variety band. Also see Shades of Blue below and he performs solo.
CHRIS AUSTIN MARTINEZ:
Web
. Booking: chris@chrisaustinmartinez.com
CODY WAYNE BAND:
903-576-0609; 1150 CR 307 D.
Web
. A full-blown, country-red, dirt-high, energy concert. Booking: Tamra McClendon, booking@codywayne.com
COLLECTOR'S EDITION:
325-514-1611; 211 Ridge Rd, Kerrville, TX 78028.
Web
. A variety cover band that performs in the Hill Country. Booking: Mickey O'Briant, sixtycolon@outlook.com
COUNTRY BOYS UNION BAND:
210-389-5628; 10080 Braun Rd, San Antonio, TX 78254.
Web
. Original songs that relate to who we are. Booking: Mike Sanders, countryboysunionband@yahoo.com
COURTNEY REED BAND:
Country/Blues/Acoustic Rock
DANIEL DELOACH:
830-798-4492; 1205 Kingswood Dr, Granite Shoals, TX 78654.
Web
. Piano, organ, singer, songwriter. Solo, duo or with bands. Venues, weddings, clubs, private parties, hired gun. Booking at website.
DANNY WHITE:
830-423-6844; POB 1523, Medina TX 78055.
Facebook
. Cowboy Capital Troubadour: Country Western music, ballads, history and stories. white2@me.com
DAVID LEE:
615-804-5914; 6227 Yorkshire Dr, Spring Branch.
Web
. Musician/band Grammy nominated singer/songwriter. Booking: Stacie Dawn, hornsonthehood@gmail.com
DAVIN JAMES:
281-382-9725; Kingwood, TX.
Web
. Singer/songwriter. Booking: music@davinjames.com
DEAN STRICKLAND:
1307 Cedar St, Bandera, TX.
Web
. The Hitchhiking Cowboy!
DEREK JOHNSON:
760-979-6339.
Web
. "Country Music - That's all I am." Booking: derekjohnsoncountry@gmail.com
DEREK SPENCE:
Booking: beardude3434@yahoo.com
DEWAYNE DAVIS BAND:
512-626-9258; 614 S 1st #240, Austin, TX 78704.
Web
. Blues/Rock/Country band, 50 original songs, 300 cover songs, 2 cd's, 1 movie soundtrack. We play festivals, clubs, and restaurants. Booking: dewaynedavis@hotmail.com
DONNIE BLANZ:
Web
. Performs hit songs from the 60s through today
DOS AMIGOS BAND:
210-601-7772;
DosAmigosBand.com
,
Facebook
. Boerne, TX. Richard Vidmer & Judy Moore: Together they form a very diverse duet with Richard on guitar and vocals and Judy on percussion and vocals. Musical styling's of Americana, Country, Classic Rock, Blues and Originals. Available for any occasion: parties, weddings, regular gigs and more. Booking: dosamigosband@aol.com and rvidmer@aol.com
DOUG FESLER:
Web
DUST DEVILS:
512-525-1493; Marble Falls, TX.
Web
. Award winning Texas music. Booking: thedustdevils@gmail.com
EXIT 505:
Kerrville, TX.
Web
. Country, Rock, Swing, Folk, Gospel, Blues. Celebrating 10 successful years as a band this year. Booking: Chris Booker, 830-238-3260, booker1944@hctc.net exit_505@yahoo.com
FIREWATER BAND:
Web
. Great acoustic music. Pop, rock, hip hop.
FRANK DICK:
Web
FREDY ARGIR AND DONNA BAILEY:
512-751-2811; 10212 Twin Lake Loop, Dripping Springs, TX.
Facebook
. Music from Texas and beyond. Duo or trio. Fredy Argir, fredy@fredyargir.com
GALE REDDICK:
830-997-9641; Solo violinist with over 40 years experience available for social events. Also offers private lessons for violin, guitar, fiddle. Music store.
GARY P. NUNN:
Web
. Guitar, singer
GEORGE ENSLE:
713-534-5391,
Web
. Texas Troubadour, Singer-Songwriter. Booking: George@GeorgeEnsle.com or Marianne Stauffer, Marianne@StauffersStars.com
GEORGE MARTINEZ:
210-887-9122; 9815 Burr Press Ln, San Antonio, TX 78245.
Web
. Guitarist/Singer. Booking: gmartinez101@att.net
(THE) GOOD OLE BOYS:
Web
. Country
GRAHAM WARWICK:
830-990-0779; Cell: 830-456-6372; Fredericksburg, TX 78624.
Web
. Graham-A-Phone Productions, singer/songwriter/performer. Anything Blues
GREG WALL:
Web
GUNPOWDER SOUP:
210-488-4388; 6610 Buffalo Hills, San Antonio, TX 78256.
Web
. Professional entertaining cover band for weddings, corporate galas and fundraisers. High energy band engages with guests off stage and finds singers to share the mic. Performing Country, 80s, 70s, Classic Rock and Top 40. Booking: Jeanine Davis-Perron: 210-488-4388, gunpowdersoup@gmail.com
GUS SAMUELSON:
Garland, TX.
Web
. A regular on the "Brew Circuit" ... (solo, duo) Trio (Swampadelic 3), Full Band (Big Gus and Swampadelic). Booking: biggussamuelson@yahoo.com
HALO:
325-956-9045; 123 Lake Cliff Dr, Kingsland, TX 78639.
Web
. Harp and flute duo. Booking: Andra and Gale Pierce, halo5053@gmail.com
HANNAH STARR:
615-426-5327; 947 RR-2831, Horseshoe Bay, TX 78657.
Web
. Country Western. Booking: Todd Still, hannahstarrmusic@hotmail.com
HAVILAH TOWER:
512-785-5842; Austin, TX 78701.
Web
. Singer/songwriter Havilah Tower and her acoustic band play all original songs (vocals, acoustic guitar, cello, djembe drum). Booking: Havilah Tower: HavilahTower@gmail.com
HAYWIRE BLUEGRASS BAND:
830-459-3810; 31 Soaring Eagles Dr, Fredericksburg, TX 78624.
haywirebluegrassband.com
. Bluegrass band that plays a mix of traditional & modern bluegrass. We also take favorites and play them with a bluegrass style. We have original songs and currently one album. Been together for over 10 years. David Wilson, haywirebluegrassband@gmail.com
HILLBILLY SOCIAL CLUB:
San Antonio, TX.
Web
. Bass, banjo, guitar, and fiddle. Booking: hillbillysc@gmail.com
HILL COUNTRY PICKERS:
Contact Gale Reddick, 830-997-9641; Legendary group of local musicians who gather at various venues.
"HIM & HER" - BRENDA FREED & MICHAEL D'EATH:
512-426-0301;
Facebook
;
Web
. Jazzy, Swingy, Bluesy Singer/Songwriter and Covers. Booking: BFreed1@earthlink.net
HOMER WHISENANT & THE PLAINSMEN:
Johnson City. Homer Whisenant. Country swing. Booking: hwhise@gmail.com
HOWLIN' WATERS BAND:
512-217-6708. Juke Joint Jive, Jammin' & Slammin' Rock & Roll! Booking: Howlin' Waters, howlinwaters@ymail.com
IN A JAM BLUEGRASS BAND:
210-870-4321; 30520 Huntington Cr, Bulverde.
Facebook
. Traditional acoustic bluegrass (banjo, guitar, mandolin, fiddle, bass), some non-traditional (pop, folk) done with bluegrass styling. Booking: Peyton Starr, psavservices@yahoo.com
JAKE GILL:
Web
. We play everything from country, country rock to rock. Cover to originals. We can do anything from an acoustic set to a full blown concert. Booking: Nashville Office: 615-934-5541, jake@jakegill.net
JAKE PENROD:
830-330-0380;
Web
. Country Western. Booking: Randy & Jenifer Holland, "Real Country Booking, LLC", POB 122, Hunt, TX 75949.
JAMES LANN:
832-452-5088; 820 E Dove Loop Rd, 1424, Bristol, TX.
jameslann.com
. Unfiltered Texas country music
JEFF JACOBS BAND:
210-238-9233; San Antonio, TX.
Web
. Country/Americana Acoustic solo, duo, trio or full band available. Booking: jeffjacobsband@yahoo.com
JEFFREY CHARLES:
Web
. singer/songwriter/entertainer. Booking: jeffreycharlesmusic@yahoo.com
JERIALICE & ENCHANTED ROCK:
2222 Sunny Ln, Mason, TX 76856.
Web
. Music performer of original music, bluegrass, blues, rock, country. Music producer and engineer. Band leader & booking: Jerialice, jerialice@icloud.com
JERRY BOGAN:
830-225-3787; 109 Leaning Oak Cir. Johnson City, TX 78636.
Facebook"
. Solo Acoustic Act. Country with a little Classic Rock thrown in. Mostly sing-a-long type music. Jerry Bogan, jwbogan@yahoo.com
JERRY JEFF WALKER:
512-477-0036;
Web
. Singer, songwriter and guitarist. Booking: admin@jerryjeff.com
JIM THOMAS:
Web
. Acoustic rock, country, blues and folk. Booking: info@jimthomassolo.com themilestonz@icloud.com
JIMMY LEE JONES:
Web
JIMMY LEE SAURAGE:
830-225-0216;
Facebook
. A Korean Elvis style singer who has a substantial and eclectic repertoire of songs spanning several decades. Plays solo acoustic guitar and harmonica. Has played in bands all over the country, including Las Vegas and the Texas hill country. Also has a duet known as "Jimmy Lee and Shelly" with Shelly Rogers on drums. Booking: jlsaurage@hotmail.com
JOEY SCHWAB & JW KLAUS, "OTTO & STUMP":
Joey: 512-784-1107, Georgetown; JW: 512-560-0440, Buda; German, Czech, Cajun, Zydeco, Classic Country & oldies. Booking: joeyschwab4@gmail.com or jklaus4@austin.rr.com
JOHN ANDREWS PARKS:
310-422-4026; Fredericksburg, TX.
Web
. Texas singer and songwriter
JOHN ARTHUR MARTINEZ:
Web
. Texas singer and songwriter
JOHN EMERY:
Web
. "The King of Hillbilly Rock-N-Roll", A Troubadour for All Ages
JOHN M. GREENBERG:
Marble Falls, TX.
Web
. Plays a lot with Walt Wilkins but also on his own. Texas Music's top producer for 2006. Country and Alternative Country. "Johnny Gringo"
JOHN HARDAWAY AND 30-06 BAND:
9821 RR-965, Fredericksburg. Singer, Songwriter. Originals, Texas country and classics. Booking: jhranch@outlook.com
JOHN SANDERSON & RICH DONALD:
pickers and songwriters
JOHNNY RODRIGUEZ:
Web
. Country/Latin;
JULIA LANGENBERG:
512-924-3836; Dancer, performer, teacher, musician. Booking: julialangenberg@gmail.com
KEITH SYKES:
Booking: Jerene Sykes, Eads, TN: 940-310-5895.
Web
. Singer, songwriter, music manager and record producer in Memphis, Tennessee. A talented and versatile artist and performer of Americana music. Booking: Jerenegirl@aol.com hipbone1@aol.com
KELLI KING:
San Antonio Texas:
Web
. Singer Songwriter
KIMBERLEE M. LEBER:
512-995-0585; Austin, TX.
Web
. Christian Music Ministry Original Singer/Songwriter & Recording Artist, Kimberlee, performs a soulful expression of Bluesy Folk-Jazz with an inspiring Gospel message that reflects her heart's appreciation for the Bible. Her Texas-based ministry releases and promotes Indie Christian music. Booking: Matt Leber, 510-682-7256, mattleber11@gmail.com
KURT BAUMER:
512-924-4419;
Web
. Fiddle player, 35+ years playing many styles. Available for studio sessions, live or online. Booking: Kurt@fiddletraX.com
LANDERS/MARSHALL DUO:
512-888-8113; 1508 Southport Dr, Austin, TX 7874.
Web
. Musicians Singer/songwriters Justin Landers and Samantha Marshall have developed a unique sound, converging dynamic harmonies with layers of rhythm guitar and instrumental leads with a loop pedal and lap drum that makes every live performance captivating and unforgettable. Think Americana Country/Blues! Booking: Samantha Marshall, smarshalljlanders@gmail.com
LARRY JOE TAYLOR:
254-968-8505; Stephenville, TX 76401.
Web
. Booking: ljt@eastland.net or Martha@larryjoetaylor.com
LARRY NATWICK:
Blanco.
Web
. Jazz Pianist. A seasoned veteran of the jazz scene.
LEE WINRIGHT:
Agent: Carla Mata, Prindle Productions
LINTONMANCILLA:
512-579-7910; 18709 Double Canyon Dr, Jonestown, TX 78645.
Web
. Acoustic, adult contemporary musical ensemble. Booking: Liane Popham, Linton.Mancilla@gmail.com or LianePopham@hotmail.com
LISA & GREG, "TRACE OF GOLD":
Facebook
. Country Western, & more. Booking: Lisa Sutphin: 512-576-3604, gsutphin@usa.net
LITTLE BEVERLY & THE SHADES:
512-450-8814; 29 Brookhollow Dr, Wimberley, TX 78676.
YouTube
. Six person band, playing together over 25 years. We cover 1950's and 1960's rock and roll hits. Booking: Tom Gillespie, tbgillespie@pobox.com
LONDON AND DAVID:
830-613-5782; Marble Falls, TX.
Web
. Singer/Songwriters. Booking: London Baileigh, David Horner, londonanddavid@gmail.com
LONE STAR PICKERZ BAND:
Web
. Wayne-o and crew play a wide range of great country and dance songs.
LONNIE LETT:
830-992-5256; Fredericksburg, TX. Classic country and standards
MANNIE B:
San Antonio/Kyle TX.
Web
. An R&B, Pop and Hip-Hop singer who has developed a triple career in music, dance and production. Booking: manniebsfanclub@gmail.com
MARTY WHITE:
Web
. "Marty White and the Hired Guns". Traditional country
MAX ZIMMET & HOT PICKING 57s: 512-964-7236; 319 Eanes School Rd, Austin, TX 78746.
Web
. Ban Ace pickers let loose on Bluegrass tunes from old to new, originals too, with some serious chops and vocals that will get you moving. They also impart their own flavor to country, jazz, swing, blues and rock. It's an upbeat show and a finely-honed sound. Booking: max@hotpickin.com
MEAN STREET RIDERS:
Web
. Rock n Roll on the Open Road. Booking: info@meanstreetriders.com
MIKE BLAKELY:
Web
. A novelist and singer/songwriter. Booking: mike@mikeblakely.com
MICHAEL HEARNE:
Singer, guitarist. Booking: monicatintaos@mac.com
MICHAEL MARTIN MURPHEY:
Singer, guitar, western music;
Web
(THE) MIDNIGHT FLYER BAND:
512-829-4169; Dripping Springs, TX.
Web
. Blues, Jazz, classic Country. Booking: General Manager, Jim Luke, 512-772-6960; 512-300-5064, jim@midnightflyer.us
MILBURNS MOUNTAIN GRASS:
254-979-1411 or 325-330-0078; POB 348; Hwy 57, Batesville, TX 78829. Blue Grass and Blue Grass Gospel with a full piece band. Booking: JW Milburn, jmrodeocows@yahoo.com
(THE) MOONLITES:
IH-10, x501, Kerrville, TX.
Web
. The Premier Oldies/Acappella vocal band of the Southwest. Doo Wop. Dinner-Cover Charge. Booking: info@themoonlites.com
(THE) MORGANS:
325-248-5555; 110 N Ridgeview, Buchanan Dam, TX 78609. Free Christian duet. We will sing at your church for free at no cost to you. Contemporary Christian, country gospel, easy listening, hymns. References. Booking: Randy Morgan, truthists@yahoo.com
NATALIE ROSE:
Country band with sound & lighting. Play newer country & classics. Booking: Tina Capparelli, 830-303-7656, natalieroseoffice@gmail.com
NELSON BROYAL:
830-385-7680; Blanco, TX 78606.
Web
. Songwriter, guitarist
NIK PARR:
Piano-driven rock n' roll or roots rock n' roll with soul and blues influences. We use the aesthetic of 70's rock n' roll soul, blues and even disco.
theselflesslovers.com
, Instagram @theselflessloversATX
PAT MITCHELL:
210-392-1481; Kerrville, TX 78028. Singer and songwriter
PAULA HELD:
850-566-5881; 5008 Lansing Dr, Austin, TX.
Web
. Jazz, vocalist. Booking: turningmoonmusic@yourvillage.com
(THE) PEARL SNAPS:
Country dance hall band. Lefty Rainbolt - vocals, Bill Aydam - vocals, guitar, harmina, Robert Carrow - bass beast, Gordon Dowdy - pedal steel, John Christian - lead guitar, Billy Mansell - drums. Hometown: Austin, TX.
Web
, Booking: Lefty Rainbolt, 512-663-5530, leftyrainbolt@icloud.com
PENNY NEY:
512-914-5188; Johnson City, TX 78636.
Web
. Penny performs original Americana music as well as music by her favorite singer/songwriters such as Joni Mitchell, Bob Dylan, Bonnie Raitt, Patsy Cline. Booking: penny357@tstar.net
(THE) PICTURES BAND:
512-751-2146; 100 Lido Cr, #E2, Lakeway, TX 78734.
thepictures.com
. Variety wedding/corporate band. Chris Schacherer, lido23@mac.com
POLKAMATICS OF Fredericksburg:
Bill Smallwood, bsmallwood@austin.rr.com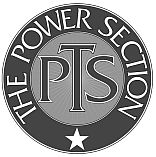 (THE) POWER SECTION:
Web
408 East Morse St, Fredericksburg, TX 78624.
Rock, Blues, and R&B.
No piercings, no tattoos, no attitudes. Just great music. They've entertained audiences with their wide ranging repertoire at public and private venues, corporate events, special occasions, parties and festivals.
Graham Pearson,
me@grahampearson.com
QUINCY HARPER:
Web
. Booking: Ned Brown
RANDY SCHULMAN:
425-533-7333; 828 Wild Rose Dr, Dripping Springs, TX 78737.
Web
. Singer/Songwriter/Multi-Instrumentalist with original music focusing on humor, love, and nostalgia, and favorite covers. Violin, Mandolin, Guitar. Booking: andy@randyschulman.com
RAY WYLIE HUBBARD:
Texas Singer-songwriter.
Web
. Management: Judy Hubbard, judy@raywylie.com ; Publicity: Cary Baker, cary@conqueroo.com . BOOKING: Logan Bosemer, Atomic Music Group – Nashville, 615-324-2501, logan@atomicmusicgroup.com
(THE) RCD SHOW:
512-847 5191; 180 Lonesome Trail, Driftwood, TX 78619.
YouTube
. We don't charge, or pay. Features Texas singer songwriters performing their originals and interviews with the artist. From the little known gyms of talent to the more recognizable names in Texas and hill country music. Booking: Ricky Dodson, rickdodson@hotmail.com
RICHARD VIDMER:
210-601-7772;
rvidmer@aol.com
;
RichardVidmer.com
;
myspace.com/richardvidmer
. Songwriter and vocalist. Available for any occasion. Combining Blues, Classic Rock, Southern Rock, Texas Country with his own brand of Texas Americana. Booking: rvidmer@aol.com
RICK AND LYNN & THE TEXAS HEAVY BAND:
Rick: 830-385-6416; Lynn: 512-590-1145; Singer, guitar, Johnson City, TX 78636. Classic rock & roll, country, blues. Booking: cowboyup4texas@gmail.com
(THE) RIVERWALK RAMBLERS:
Web
ROB MAHONEY:
830-868-0250; 239 Pedernales Oaks Dr, Johnson City, TX 78636.
Web
. The Piano Man.
RODNEY JOE SMITH:
Web
ROGER MOON AND THE JOHNSON CITY LIMITS BAND:
830-868-7034; Traditional Country to Southern Rock originals and covers. Booking: rogerkeithmoon@gmail.com
ROUGH RIVER BAND:
830-279-1697; POB 725, Leakey, TX 78873.
Web
Booking: Steve Davenport, ontheground71@yahoo.com
RUSSELL CLEPPER:
Web
(THE) SAM BENTLEY BAND:
512-443-2051; Austin, TX.
Web
SARAH McSWEENEY:
Web
. Plays all styles but leans towards blues, contemporary, classical, vocal and keyboard music
SCOOTER PEARCE:
Hye, TX.
Web
. Americana/Country/Folk Rock
SCOTT CROFTS:
Johnson City, TX 78636.
Facebook.com
SHADES OF BLUE:
210-606-3732. Johnson City, TX 78636.
bryananders.com
. Band Members: Bryan Anders - guitar/vocals; Dean Kuhlmann - bass; Skipper Scott - drums. Blues, Rock, Etc. The band plays the music of Muddy Waters, BB King, Jimi Hendrix, Stevie Ray Vaughn, etc. Booking: bryan@shadesofblue.co Banders1975@yahoo.com
SHAKE RUSSELL TRIO:
Web
. Shake, Doug Floyd, Mike Roberts. Booking: GiGi Benno: 512-847-6400; gbenno@austin.rr.com
SHANNIE:
Fredericksburg, TX.
Web
. Booking: Shan and Annie, shannie@shannieband.com , shannieband@yahoo.com
SOL PATCH:
Fredericksburg, TX.
Web
. Melissa and Bryan. Jazz, Blues, R&B, Latin, Roots, & Rock n' Roll. Booking: Bryan Maldonado and Melissa Weatherly, solpatchband@yahoo.com
STAN GILLESPIE:
830-554-0473; Texas singer, Songwriter. Booking: stangillespie@rocketmail.com or gillspy55@gmail.com
STEAMPUNK MARK PLIMSOLL:
512-970-1619; 601 River Rd, #108, San Marcos, TX 78666. Songwriter, performer, guitarist, multimedia author. A bilingual performer of world music who also synthesizes country music with Latin rhythyms. Has produced four CDs of original music and one CD of Spanish songs translated into English. Booking: Mark Plimsoll: markplimsll@aol.com
MARSHALL AND LANDERS (formerly STEREOSCOPE):
512-888-8113; 1508 Southport Dr. Austin, TX 78704.
Web
. Aacoustic duo playing Americana music. Booking: Samantha Marshall, smarshalljlanders@gmail.com
STEVEN FROMHOLZ:
Web
. Texas singer, Songwriter, Poet, Humorist, River Guide, Cowboy
STEWFISH AND THE COUCH POTATOES:
Comfort. Booking: Stew Crawford
(THE) SWAY:
210-459-5109; 2122 Baxter Station, San Antonio, TX.
Facebook
. Cover band playing your favorite county/rock and pop dance hits. Jason Zimmerman, jayzimm2001@yahoo.com
SUSIE WARLEY:
830-765-1951; Horseshoe Bay, TX.
Web
. Americana, Country, and Folk-Rock.
TEMPER YOUNG:
719-246-3796; 2134 RR-1888, Blanco, TX 78606.
Web
. Solo Artist Singer songwriter, original music. County, Americana, Rockabilly. Booking: songs@temperyoungmusic.com
TEXAS FAMILY TRADITION BAND:
512-577-4863; 2210 CR-340, Burnet.
Web
. Texas traditional country dance band. Booking: Janice Maynard, info@texasfamilytraditionband.com
(THE) TEXAS KGB:
404-821-0292; 421 Marble Falls TX.
Web
. Original Americana/folk rock band. Booking: Jeff Burnett, thetexaskgb@gmail.com
TEXAS SMOOTH RIVER:
Richard Patnaude, 512-797-7846; 100 Glen Oak Ln, Leander, TX 78641.
Web
. One man show: Smooth jazz & pop vocalist, been performing since I was 8 years old (1959). I perform with canned music (backing Tracks), with a diverse style of music. Tony Bennett, Bobby Darin, Dean Martin, Frank Sinatra, Michael Bublé, Melody Gardot, Diana Krall, Billy Joel and many classic standards. Performs at weddings and corporate. Booking: rspi51@yahoo.com
THOM SHEPHERD:
Kyle, TX.
Web
. Singer/songwriter. Booking: bookingthom@gmail.com
THOMAS MICHAEL RILEY:
210-274-1081; Blanco, TX 78606.
Web
. Singer, songwriter. Country. Award winning Texas artist who plays original, Texas and country music. Booking: tmr@thomasmichaelriley.com
THAWIND MILLS:
512-925-5414;
Web
. Versatile musical entertainer, singer, songwriter, musician, story teller, and loop artist. Also can be booked as part of a duo with violinist Alynn Gaines. Booking: thawindmills@yahoo.com
TODD BARROW MUSIC:
817-983-4168; Burleson, TX.
Web
. A full service country artist/entertainer discovered by Sonny Burgess (Texas music hall of fame)! Playing at various bars, festivals and restaurants. Booking: Toddwaynebarrow@yahoo.com
TOM TEBOE BAND:
Web
. Booking: Bri Brewer
TOM GOSSETT:
Web
. Folk, Country, and Rythmn & Blues. Booking: tgossett2@yahoo.com
TOMMY ALVERSON:
Web
. Country. Booking; tommy.alverson@gmail.com
TRACES OF GOLD:
Austin, TX.
Facebook
. aka Greg & Lisa. Country music and much more. Booking: Lisa Sutphin, 512-576-3604 lisacsut@yahoo.com
WAKE EASTMAN:
512-639-4661, Marble Falls, TX.
Web
. Singer/songwriter. Booking: wakeeastman@msn.com
WALT WILKINS AND THE MISTIQUEROS:
Web
. Booking: Neal Brown, tinamitchellwilkins@yahoo.com and mystiquero1@gmail.com
WIMBERLEY VALLEY BIG BAND:
non-profit. 281-773-8874,
wimberleyvalleybigband.org
WILLOW CITY:
Fredericksburg, TX.
Web
. Booking: 512-771-8303; Bill Penn, Red Cow Booking, 78652. redcowbill@austin.rr.com
ZYDECO BLANCO:
Web
. Blends the influences of Louisiana Zydeco and Cajun music with the feel of life in the Texas Hill Country. Booking: leif.oines@gmail.com
RECORDING STUDIOS IN THE HILL COUNTRY
BLUE ROCK ARTIST RANCH & STUDIO:
512-847-7440; Wimberley, TX 78676. A retreat and recording facility for selected producers specializing in Texas folk artists and music for film.
Web
EAR RECORDING:
512-440-7218; 2308 11th St, Austin, TX. Recording studio
FIRE STATION STUDIOS:
512-396-1144; 224 N Guadalupe St, San Marcos, TX 78666. Services include: digital recording, mastering, mixing, video and film post-production, CD-ROM, DVD and multimedia authoring, DV editing and audio encoding.
Web
LOS SENDEROS RANCH RECORDING STUDIO:
512-565-0446; 8409 US-281 N, Blanco, TX 78606-5024. Just S of the 281-290 Y. State-of-the art music recording studio.
LosSenderosStudio.com
;
larry@lossenderosstudio.com
MUSIC OFFICE:
888-610-1709; Kerrville, TX 78028. Resources for musicians, recording studio, CD duplication, video production, and syndicated music video program.
Web
RIVERSOUNDS RECORDING STUDIO:
512-217-4596; Box 53, Castell, TX 76831.
Castell
, TX 76831.
EnchantedRock.com/recording.html
SYNTAUR PRODUCTIONS & RECORDING STUDIO:
800-334-1288; 1418 N Walnut Ave, New Braunfels, TX 78130. Keyboard sounds and accessories, for Ensoniq, Akai, Alesis, Roland, Korg, Casio, E-mu, and Kurzweil. An integral part of our sound design business is our professional 24-track digital recording studio, which is also available for outside projects.
Web
(THE) ZONE RECORDING STUDIO & DIGITAL MASTERING LAB:
512-894-0057; Dripping Springs, TX 78620. Professional CD production studio.
Web
OTHER MUSIC RESOURCES
ASCAP (AMERICAN SOCIETY OF COMPOSER, ARTISTS AND PRODUCERS):
Web
. One of three United States performing rights organizations.
AUSTIN360:
The place to go for the Austin music scene.
Web
BANDERA MUSIC: WWW.BANDERAMUSIC.COM:
A Showcase of Texas Music. CDs by local music icons are available.
Web
BEST IN TEXAS:
Music articles, "Stars on the Horizon", key notes, music charts, dateline, and CD reviews.
Web
BLUEGRASS IN THE HILL COUNTRY:
Web
. Jeff White: info@BluegrassInTheHillCountry.org
BROADCAST MUSIC, INC (BMI):
Web
. One of three United States performing rights organizations. Founded: 1939. HQ: New York City
CENTRAL TEXAS BLUEGRASS ASSOCIATION:
Web
EMA:
Media manufacturing and digital distribution.
Web
FESTIVALS OF TEXAS:
Comprehensive newspaper and web site provide information on festivals and events by Texas Regions as well as interesting articles.
Web
HEAR THE MUSIC PLAY:
A blog and community of musician followers/commenters, with lots of topics of interest. By Penny Sears.
Web
HEART OF TEXAS COUNTRY MUSIC ASSOCIATION:
325-597-1895; booking agents, museum, oprys; 1701 S Bridge St, Brady, TX 76825; 325-456-5316.
Web
(THE) HILL COUNTRY SOUND SITUATION:
210-569-9744; 608 4th St, Blanco, TX 78606. Music school
J&L SOUND:
512-755-1624; Marble Falls, TX. The Hill Country's Premier DJ Services and Live Sound Reinforcement Company. Weddings, Live Music, Bands, Singers, Entertainment. Jason Guenther
JAKE HOOKER AND THE OUTSIDERS:
940-453-9002.
Web
KERRIMINAL RECORDS:
830-522-7703; 1006 Guadalupe St, Apt 2G2, Kerrville, TX 78028.
Web
. Booking Agent for bands, singer/songwriters, gigs, or help promoting.
KEVIN WELCH SONGWRITING WORKSHOPS:
512-924-9910; 400 Shade Rd, Wimberley, TX 78686.
Web
. wannafasthorse@yahoo.com
LOS SENDEROS RANCH RECORDING STUDIO:
Great links about Texas music, at:
LosSenderosStudio.com/links.php
LLANO OPRY:
325-247-5354; Lantex Theater, Llano, TX. See schedule at
Web
MARBLE FALLS OPRY:
830-693-9996; Uptown Theater, Marble Falls, TX. See schedule at
Web
MASON OPRY:
325-597-2119; Odeon Theater, Mason, TX. See schedule at
Web
MUSICIAN'S FRIEND:
800-776-5173.
Web
. Excellent on-line store for music-related gear.
(THE) MUSIC CONNECTION:
Enriching the lives of people through the power of music. A collaboration of the Texas Heritage Music Foundation and a group of music lovers in the Texas Hill Country. Our focus is to bring live music performances into the lives of Texans much like you were listing to music in your living room.
themusicconnection.org
MUSIC OF NEW BRAUNFELS:
830-481-6734; 102 Fleetwood Dr, New Braunfels, TX 78130.
Web
. Free listings of live music events in and near New Braunfels
SESAC:
Originally the "Society of European Stage Authors and Composers", it is a performance-rights organization in the United States. Since the organization stopped using its full name in 1940, it is now known exclusively as SESAC. Headquarters: Nashville, TN. Founded: 1930.
Web
SONGWRITERS ACROSS TEXAS:
512-663-2854; Pflugerville, TX 78691.
Web
. An avenue for songwriters to get their music out to the public.
STANDING "O" PROJECT:
Web
. Designed to connect singer-songwriters and music fans, and provides music fans the opportunity to support singer-songwriters in original and profound ways. Launched by John Dillon and Viv Nesbitt from Art of the Song, this Project goes deep into music that might be considered to have "limited commercial potential" - music of singer songwriters that we love. Artists bring their music - Fans bring their support. Independent artists share in the membership contributions, providing a revenue stream to help them continue creating music. Musicians and fans are all working together to build an artistic empire of good music, human connection and flourishing creativity for the common good through the power of the internet.
TEXAS COUNTY LINE:
A weekly 30-minute television program featuring Traditional Country Music, Cajun Music and Western Swing filmed at locations throughout the Lone Star State, began airing in July, 2008. Local, regional and nationally-known artists are featured. In addition, vintage footage of interviews and musical performances by artists from the 1940s, 1950s and 1960s will frequently be included on the program.
Web
TEXAS HERITAGE MUSIC FOUNDATION:
Web
. 830-792-1945; Kerrville, TX 78029-1945. Mission is to preserve and perpetuate the traditions of Texas music, to examine the background of Texas music, to trace influences and patterns in Texas music and to document the role Texas music has played in society, and to provide free educational programming to the Texas community.
TEXAS MUSIC CHARTS:
Music venues and artists, top twenty charts, and articles;
Web
TEXAS MUSIC:
Web
TEXAS MUSIC GUIDE:
Provides information on festivals, a concert calendar, and other music related information.
Web
TEXAS OUTSIDE - MUSIC LANDING:
Events, festivals and links.
Web
TEXAS REBEL RADIO:
KFAN 107.9 FM.
Web
TEXAS SONGWRITERS IN THE ROUND (TSR):
TexasSongwritersInTheRound.com
. Contact: 512-217-4596; Jerialice Arsenault. A non-profit organization that provides great, non-stop Texas Music presented in family venues across the state! From it's inception in Art, Texas in 1999, the group has continued to support and activate live and recorded original music and musicians in a variety of styles and talent levels. Many of the budding songwriters have gone on to become performing musicians and are entertaining audiences far and wide. Artists hail from Dallas to Houston, Austin, the Hill Country, San Antonio and more, and consider a starring role at a TSR showcase one of the highlights of their tour or yearly stops. The home venue is Sandstone Cellars Winery in Mason Texas. The group also provides live performances at M. D. Anderson in Houston Texas to support cancer patients, families and Aim at Melanoma for the Cure, as well as other cancer charitable events. Call them if you need live music for your fundraiser or personal in-home music for your family. Outreach program is called: Chemo Sabe.
Chemo-Sabe.org
for more info.
THE STATE OF TEXAS:
Comprehensive site for music and other events.
Web
TRIPPLESHOT:
214-517-4140; 3685 Laurel Crossing, Rockwall, TX, 75032.
Facebook
. Playing music from Country, Country Pop, Classic Rock, Blues, and some Southern Rock.
YOUR TEXAS MUSIC:
832-723-7313; POB 356, Johnson City, Texas 78636.
Web
. Dedicated to Texas music of any stripe — from gospel, classical, jazz, country, and hip-hop, to blues, bluegrass, rock, Americana, and folk — you name it. We're fans of struggling, undiscovered artists, working and paying their dues. We're also fans of people who have paid their dues, but for one reason or another have never gained admission to major label stardom. This website is the place to go for tickets to shows by Texas artists, Texas music CDs on independent labels, Texas music downloads, and art by Texas artists. Your State — Your Music. Distributes only Texas music for non-major label artists. Tickets available on-line for Texas music events.
WIMBERLEY MUSIC CALENDAR:
Web
290 TEXAS:
Web
. A committee of Texas Heritage Music Foundation which hosts small music concerts in and around Hill Country/Austin/Johnson City areas of Texas - about one per month. Our core is a group of locals who appreciate music in the classic style of a Salon - small private events. Our Salon Events are generally open to Member Families and their guests, and usually bring about around 30-40 people together for an evening of live, Texas music. Annual donation gift required.

SANDY ROAD GUEST HAUS: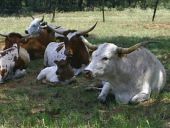 Upscale Western-style Guest House Lodging
in a Beautiful Ranch Setting in the Gorgeous Texas Hill Country

Reservations & Information: 281-300-7177
9242 RR 1320 (Sandy Road), Johnson City, TX 78636

Web: SandyRoadGuestHaus.com Email: info@SandyRoadGuestHaus.com

Come Relax & Enjoy!


---
---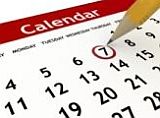 Click
for Hill Country:
»
ACTIVITIES
»
ATTRACTIONS
»
ADVENTURES
»
MARKET DAYS
»
MAPS
---

---
Check us out on


---

---

---


NO PROBLEM COMPOSING
THE MELODY,
BUT CAN'T FIND
THE WORDS?

FREELANCE LYRICIST
Country/Folk/Blue Grass/Pop/Jazz

817-773-3338

Nancy.Byrnes@hotmail.com
---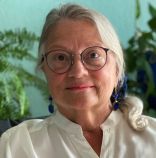 SONGWRITER'S BLOG
---
Interview with
HOPE CASSITY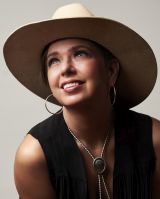 There's depth. There's intensity. Above all, there's heart. If you are the gifted singer/songwriter Hope Cassity, you sing with all three. Life has certainly not gone according to plan for this talented musician. It has thrown Hope more curve balls than most of us will experience in our respective lifetimes. As a result, her musicianship is destined to take on another dimension. You can be sure that Hope's next chapter will be grounded not only in her special art but in tenacity.

Nancy: Hope, please tell readers a little bit about your musical career. When did you start singing and playing guitar? How would you describe your music and lyrical style? Did you have some early influences when you were young?

Hope: I started singing when I was around four years old, when I found an old eight track tape player in my parents' attic. I taped a star to my door and put on a neighborhood talent show singing with a curling iron unplugged as a microphone! My mom and dad then put me on the show Star Search. I got a Hummingbird guitar that year that was bigger than I was. I didn't really learn to play until I was twelve when I taught myself a few chords after I won a poetry contest and tried to put my poems to music. That was the beginning of it all for me and my love for the craft of songwriting. Patty Loveless was a huge influence on my music as well as Kathy Mattea and Mary Chapin Carpenter. I loved Patsy Cline and listening to rock and roll with my dad like CCR or old country legends like Conway, Merle, and Hank.

Nancy: Is singing a full-time occupation for you? Do you have other creative or artistic interests besides music?

Hope: I wish I could still say singing was my full-time occupation. It was until my health battles began. I was touring nearly two hundred days a year. Now, it is part-time musician and part-time freelance visual artist coupled with work as a music and art therapist.

Nancy: Nobody sings a sad song better than you! I had to take a pause after listening to "Fifty Years" and "Slow Down." Are sad songs easier to write than happy ones?

Hope: Maybe the answer is yes. Maybe no. I mean that is a tough one to answer. I don't feel like I really write the sad or the good happy ones. I often feel like a radio dial that's just trying to tune into what station "inspiration" is trying to play! I have been through a lot of loss lately, so I feel I have leaned into it in my writing. Many people say Kleenex should sponsor my shows, but I have found a soft spot for up tempos again and enjoy the audience smiling. So, I am hoping once this music about my journey is released, I can move back into writing more authentically the fun, jovial songs that just feel like a breath of fresh air. For now, writing, recording and singing the heavier songs are doing their job, healing me from the inside out. My hope is that they may do the same for any person who hears them.

Nancy: In every life there are defining moments – spiritually, physically, professionally, etc… What would you say yours has been?

Hope: Definitely my defining moment was the day I lost my hair, my career, my health, my ability to have children, my husband and my home. I have been living with friends since the day I was diagnosed with a rare form of ovarian cancer. My husband left and said he didn't "sign up" for that. I was forced to move in with friends, and I had just signed a radio deal and was going to release a new album that had a lot of buzz built around it. Was the same week I was going to be headed for a southeast radio tour and instead I headed to emergency surgery. They found a grapefruit size mass that was missed on over six cat scans and an ultrasound eventually discovered it. As a result, I have had to face many rounds of chemo and over twenty-one surgeries in four years. That part of my life has been harder than I feel I should share here or anywhere, and yet I also feel blessed that having a second chance at life keeps me realizing how short life truly is and striving to make the most of every single extra second I have.

Nancy: Hope, with such a traumatic health care experience such as this, besides battling cancer, you have, no doubt, had to battle despair.

Hope: It has changed the core of the human being that I am. Accepting loss, embracing pain, countering it with gratitude. The small things don't worry me so much. I focus on what I can do, not what I cannot. I take things in smaller doses, work-wise. I don't beat myself up the way I used to. When I am tired and need a break, I try to take it.

Nancy: By the time this interview appears, you will have had the chance to perform at the October 2022 Rising Star Songwriters Festival in Dripping Springs, Texas. How did you hear about the festival?

Hope: I have been a part of the Dripping Springs Festival for many years. I met Jim and Laurie Halfpenny at the Mississippi Songwriters Festival and that is how I first got to know of the fest.

Nancy: Have you traveled extensively to perform, or do you prefer more local venues?

Hope: I do travel extensively. Now it is based on my health at the time, so I have started doing longer tours and staying in one location for two months or so. Alaska was my trial for doing this during this past summer. I had a blast! I wrote ten songs with the locals about their land and lives and got more engaged than ever with the community. I prefer listening room venues where I can share the stories behind the songs but I play anything anytime from backyard parties, theaters, festival stages, pubs… you name it, I am ready to sing! I've recently opened up for Darius Rucker, Tyler Farr, Lee Brice, Love and Theft, and Texas Hill to name a few.

Nancy: If you could only select one of your songs for a new listener to hear, which song would that be? What attracts you to that song?

Hope: It would be "Sting" because it speaks a lot about by dad and our family story. It is one of the most emotional songs I've ever written (written with Jerry Salley and Jim McBride) and because I am honored to have a co-write with Jim before he retired. He is such a legendary songwriter. My late dad loved the song and called it my "number one." This summer it picked up air time on radio, thanks to Steve Franklin with KBEAR playing it and iHeart Radio's Casey Bieber helping to promote my music this summer.

Nancy: Thank you so much for your time, Hope! Are you working on any new songs, albums or upcoming performances that you would like to let our readers know about?

Hope: I am scheduled to perform at The Peoples Room of Mobile, Alabama on November 11th and Rikard's Mill on November 19th. I plan to make another trip through the Hill Country with a stop-by at Hudson's when I do come to perform. I can't wait to make this happen and am looking forward to planning it along with a few house concert opportunities as well. In December, I will be traveling and performing in Las Vegas for twelve days, then leaving to go to Hawaii with hopes to lay the groundwork for planning a songwriting retreat there for future years to come.

Additional note from Nancy: Hope's music can also be accessed on various music platforms such as Apple Music, Sound Cloud and Reverbnation.
---
(Nancy Byrnes, Freelance Lyricist, is a retired nurse and hospital administrator who lives happily in Highland Village, Texas with a committed crappie fisherman by the name of Guy D. Skinner.)
---
If you have thoughts about this, let us know.
Simply email: editor@HillCountryPortal.com
---
Benko, Benko, Benko !!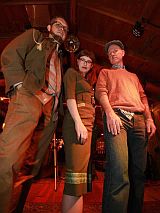 Austin & Hill Country
Vibraphone, bass, drums and vocals
Facebook
Charles Ewing
512-517-6614
---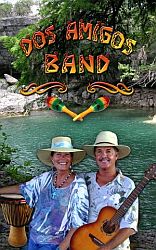 See listing on left.
---
Come share a piece of our world....




Family-owned winery
& vineyard operation
at a century-old
farm house,
breathtaking views
of Hill Country,
& handcrafted
Texas wines

(830) 998-7654
10352 US 290 W
Hye, Texas
williamchriswines.com
---
Affordable Pre-paid Emergency Air Transport Service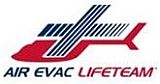 Click image for details
Protection starts at $65/yr
---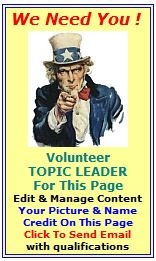 ---

Protect Your Computer Files With


On-Line storage
of your data.

Easy!

Just click
to get started.


---
---

---