Click for Free
Calendar
Event Submission
---
Click here for your



basic Portal listing!
---

---
FIRST CHOICE SHUTTERS
& BLINDS





Serving South-Central Texas
Quality window treatments
Plantation shutters, blinds, screens, shades
Wood and faux wood available
Made in America

Locally owned & operated:
Tim & Barbara Van Tassel
830-201-2151
timgvant@hotmail.com
Johnson City, TX
Call, email or text with questions or to arrange a no-obligation visit and quotation at your place.
Facebook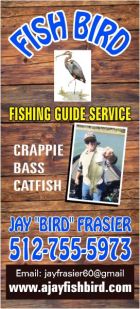 ---
Carport & Tent Spot Rentals In Rural Kerrville During Eclipse
---
COFRAN'S PC &
TECHNOLOGY HELP
- - -
Online, Remote
Tech Support &
Call-In Help Desk

Virus? Frustrated?
PC slowed down?
We can tune it up!
Internet, Wi-Fi,
Websites,
Email, Outlook,
Social Media,
Tech Marketing,
Excel, Quickbooks,
Zoom, TeamViewer,
Carbonite
** PC Repairs **

BSEE, MBA, xCPA
Veteran, Tech Officer

281-300-7177
Johnson City
info@cofran.com
www.cofran.com
---
"The Web Guy"
WEB SITE DESIGN
& MAINTENANCE
Economical
& Effective
281-300-7177
Johnson City, TX
info@cofran.com
cofran.com


---

"Business Coach"

COST CONTROLS,
EFFICIENCY &
BETTER STRATEGIES
= MORE PROFIT !!

Economical
& Effective

281-300-7177
Johnson City, TX

info@cofran.com
cofran.com


---
---

---
Cofran's Texas . . .
Hill Country Portal
A Powerful Information Database & Gateway Service for the Texas Hill Country
Use above MENU To Find "All Things In The Texas Hill Country"

Focus Topic Profile For:
WI-FI HOTSPOTS
IN THE TEXAS HILL COUNTRY

As laid back as the Hill Country is, we are progressing technologically.

Here is our list of public access Wi-Fi hotspots which typically have high speed broadband internet access. Most are free. Some have computer stations for rent or limited use. Most allow use of your laptop with a wireless connection.

Note: Also look for RV campgrounds and highway rest stops that now have wireless internet access.



FACTOID: Ever wonder what the term Wi-Fi means? It is a class of wireless local area network devices based on the technical standard that prescribes this technology (IEEE 802.11 technology). The term Wi-Fi is often used by the public as a synonym for this technology. However, Wi-Fi is a trademark of the Wi-Fi Alliance, a global, non-profit association of companies that promotes WLAN technology and certifies products as Wi-Fi-CERTIFIED if they conform to certain standards of interoperability.
We welcome inquiries, comments and submission of updates, additions, corrections & digital photos,
without compensation. Send to Editor at:
editor@HillCountryPortal.com
QUICK INDEX TO CATEGORIES (
click choice)
WI-FI HOTSPOTS LISTED BY CITY IN THE HILL COUNTRY
BLANCO
BLANCO BOWLING CLUB CAFE:
830-833-4416; 310 4th St, POB 401, Blanco, TX 78606.
blancobowlingclub.com
BLANCO PUBLIC LIBRARY:
830-833-4280; 1118 Main St, Blanco, TX 78606-4838. Wi-fi and desktop computers with internet access available with library card. Wi-fi available in immediate area outside library 24x7.
GILLEN'S CANDIES + WINE:
830-833-3233; 1725 US-281 S, Blanco, TX 78606.
gillenscandies.com
OLD BLANCO COURTHOUSE VISITORS' CENTER:
830-833-2211; 300 Main St, Blanco, TX 78606. On the Square, free wireless access with signal inside the building and around the square.
BOERNE
THE DAILY GRIND:
830-249-4677; 143 S Main
DODGING DUCK BREWHAUS:
830 248 DUCK; 402 River Rd
BEAR MOON BAKERY AND CAFE:
830 816 BEAR, 401 S Main St
SELY'S MEXICAN REST:
Main St
LONG BRANCH SALOON:
N Main St
MERCEDES-BENZ OF BOERNE:
800-440-0140; 31445 IH 10 W
BUDA
CULVERS:
512 923 5385; 670 Old San Antonio Rd
BULVERDE
CHICKI'S COFFEE SHOP:
830-438-4780; 20630 Hwy 46 W
BURNET
PIZZA HUT:
512-756-6918; 701 Buchanan
HERMAN BROWN FREE LIBRARY:
512-715-5228; 100 E Washington St
CANYON LAKE
CUP O' JOE AT THE LAKE:
830-935-4004; 18100 FM 306, Canyon Lake, TX 78133. NE Canyon Lake, in Hancock Plaza.
cupojoeatthelake.com
LUCKY'S KITCHEN AND COCKTAILS:
830-935-3115; 18100 FM 306, Canyon Lake, TX 78133.
luckysview.com
. NE Canyon Lake, In Hancock Plaza, just off Hwy 306 near the Exxon
MCDONALD'S:
830-227-5650; 8036 FM 2673, Canyon Lake, TX 78133. S Canyon Lake, in Startzville
PARZIALE'S PIZZERIA:
830-935-3666; 18200 FM 306: Canyon Lake, TX 78133. NE Canyon Lake, near Canyon Park on FM 306 near Exxon
SILVER SAGE GRILLE:
830-935-2293; 18382 FM 306, Ste 106, Canyon Lake, TX 78133.
silversagegrille.com
. NE Canyon Lake, near Bunk Haus RV, Dollar General
COMFORT
TEXAS SAFETY REST AREA EASTBOUND
DRIPPING SPRINGS
SHOWSTOPPERS VIDEO:
512 858 1526; 2400b US 290 W, Ste 3
fredericksburg
GREATER GRACE CHRISTIAN COFFEE HOUSE:
830-456-3333; 311 E San Antonio St
PIZZA HUT:
830-997-7222; 1104 E Main
CLEAR RIVER PECAN CO:
830-997-8490; 138 E Main St
GASTEHAUS SCHMIDT RESERVATION SERVICE:
830-997-5612; 231 W Main St
DER STALL B & B:
830-997-9686; 110 Cedar Hills Dr
CAT'S MEOW B & B:
830-997-0888; 9848 W US 290
See
Johnson City
JUNCTION
KIMBLE COUNTY LIBRARY:
325 446 2342; 208 N 10th St
KERRVILLE
BUCK HORN RV RESORT:
800-568-6458; IH 10, Exit 501
QUIET VALLEY RANCH CAMPGROUND AND RV PARK:
830-257-3600; 3876 Medina Hwy 16 S
MARBLE FALLS
JAVA BEAN COFFEEHOUSE:
830-693-7199; 1008 Hwy 281 N
BROTHERS BAKERY:
830-798-8278; 519 US 281
PIZZA HUT:
830-693-7975; 1000 US 281 N
DOC'S FISH CAMP & GRILL
830-693-2245; 900 FM 1431 W
BEST WESTERN:
1403 US 281 N
NEW BRAUNFELS
NEW BRAUNFELS PUBLIC LIBRARY:
830 221 4300; 700 E Common St
DRY COMAL CREEK VINEYARDS:
830 885 4076; 1741 Herbelin Rd
POSTAL BUSINESS CENTER:
inside Wal-Mart, 1209 S Ih 35
SPRING BRANCH
THE LOFT:
4400 US 281 N
UTOPIA
UTOPIA JOE'S COFFEE HOUSE:
830-966-5656; 655 Main St, Utopia, TX 78884.
utopiajoes.com
. Coffee, breakfast, lunch, wi-fi
WIMBERLEY
WIMBERLEY CAFE:
512-847-3333; 101A Wimberley Sq
WI-FI RESOURCES

TRLA - FREE WIFI:
trla.maps.arcgis.com
TIME WARNER CABLE WIFI HOTSPOTS:
From your list of wi-fi signals, select TWCWiFi network, open your browser, and follow sign-in prompts. Free access for all TWC customers using your TWC ID. 888-851-9350.
twc.com/wifi
. App also available to find free TWC wi-fi (TWC WIFI FINDER).
TWCWiFi - Primary network name, supports guest access
TWCWiFi-Passpoint - Most secure network option
CableWiFi - When you travel and do not see TWCWiFi
Boingo Hotspots - At many airports and public locations
Not a customer? Just select the TWCWiFi network name and go to Visitor Access to request a Free Trial or purchase an Access Pass.
WIFI FREESPOT:
See
wififreespot.com/tex.html
for the latest updates and full Texas and US listings of Wi-Fi hot spots.
GUIDE TO USING PUBLIC WIFI SAFELY AND SECURELY:
comparitech.com/vpn-privacy/using-public-wifi-safely-and-securely

SANDY ROAD GUEST HAUS: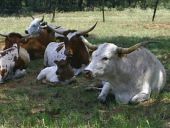 Upscale Western-style Guest House Lodging
in a Beautiful Ranch Setting in the Gorgeous Texas Hill Country

Reservations & Information: 281-300-7177
9242 RR 1320 (Sandy Road), Johnson City, TX 78636

Web: SandyRoadGuestHaus.com Email: info@SandyRoadGuestHaus.com

Come Relax & Enjoy!


---
---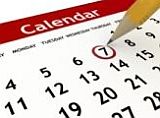 Click
for Hill Country:
»
ACTIVITIES
»
ATTRACTIONS
»
ADVENTURES
»
MARKET DAYS
»
MAPS
---

---
Check us out on


---

---

---
Texas Walks . .
What's Raised Here,
Stays Here! 100% local!!
5 locations in
Central Texas
September and October.
Corporate sponsorship
& team/individual
registrations now available.
---
---
Affordable Pre-paid Emergency Air Transport Service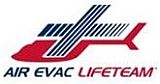 Click image for details
Protection starts at $65/yr
---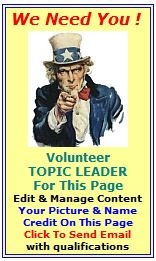 ---

Protect Your Computer Files With


On-Line storage
of your data.

Easy!

Just click
to get started.


---
---

---