Click for Free
Calendar
Event Submission
---
Click here for your



basic Portal listing!
---

---
LOKKEN FINANCIAL SERVICES
Wes Lokken,
MBA, Owner



830-868-2492
603 West Main Street
Johnson City
lokkenfinancialservices.com
wesalokken@gmail.com
Over 25 years experience. Serving Blanco County and surrounding area. Local, accurate, economical service. Tax problems? I can help. Registered IRS Taxpayer Rep
Stop by for introductory consultation
---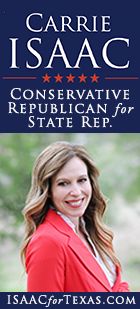 ---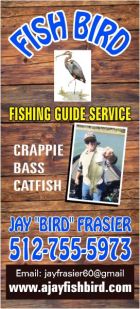 ---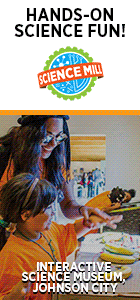 ---
RAGING WATERS
RANCH
Goats, Hay,
Firewood, Eggs
512-787-3227
Johnson City, Map
---
Cedar Posts &
Western Furniture



Deleon's Outpost
512-470-6186
Johnson City, TX
---
COFRAN'S PC &
TECHNOLOGY HELP
- - -
Online, Remote
Tech Support &
Call-In Help Desk

Virus? Frustrated?
PC slowed down?
We can tune it up!
Internet, Wi-Fi,
Websites,
Email, Outlook,
Social Media,
Tech Marketing,
Excel, Quickbooks,
Zoom, TeamViewer,
Carbonite
** PC Repairs **

BSEE, MBA, xCPA
Veteran, Tech Officer

281-300-7177
Johnson City
info@cofran.com
www.cofran.com
---
"The Web Guy"
WEB SITE DESIGN
& MAINTENANCE
Economical
& Effective
281-300-7177
Johnson City, TX
info@cofran.com
cofran.com


---

"Business Coach"

COST CONTROLS,
EFFICIENCY &
BETTER STRATEGIES
= MORE PROFIT !!

Economical
& Effective

281-300-7177
Johnson City, TX

info@cofran.com
cofran.com


---
Support the

---
---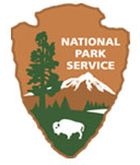 LBJ National
Historical Park
---
Blanco County
Cat Coalition
Annual Fundraiser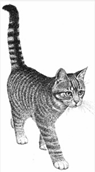 Trap, Neuter & Return
Feral Cats

Please Donate to
this worthy cause.

Non-Profit Organization
512-318-5875
BlancoCountyCat.org
---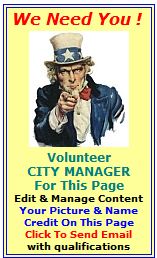 ---
---

---
Cofran's Texas . . .
Hill Country Portal
A Powerful Information Database & Gateway Service for the Texas Hill Country
Use above MENU To Find "All Things In The Texas Hill Country"

City Profile For:
JOHNSON CITY, Texas
"Gateway to the Hill Country"; "Heart of the Arts in the Texas Hill Country";
"Wildflower Capital of the Texas Hill Country";
"Home of the 36th President of the United States, Lyndon Johnson"
Population (2015e): 1,959COL Index (2008): 80.9
Elevation: 1,198 ftArea: 1.3 smCounty:
Blanco
(JC is County Seat)
Zip Code: 78636Area Code: 830-866Time Zone: CST
Coordinates: 30° 16' 35" N, 98° 24' 29" W
Location: Central part of county, at intersection of US-281 and US-290, along the Pedernales River;
45 mi W of
Austin
, 58 mi N of
San Antonio
Highways: US-281, US-290, Spur-356, RR-2766
Creeks: Town, Flat, DeerRivers: PedernalesLakes: none
Quick Links To:
Directory Listings in Johnson City
BACKGROUND INFORMATION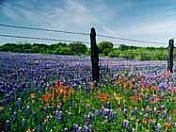 CITY:
CHAMBER & TOURISM:
Johnson City Chamber Of Commerce: 830-868-7684;
100 E Main (at Nugent Ave), Johnson City, TX 78636.
JohnsonCityTexasChamber.com, info@JohnsonCityTexasChamber.com
Chamber Visitors Center: In Withers & Spauldings Building, at same address, phone, email and web as above.
Texas Hill Country Regional Christmas Lighting Trail: Web. Tourism spotlight on this town.
TPWD Hill Country Trail & Region: Promoted by the Texas Parks & Wildlife Dept, this group puts a tourism spotlight on 19 counties filled with rolling hills, wildflowers, rivers and scenic drives. Click: TPWD Trail Region
ECONOMIC DEVELOPMENT RESOURCES:
NEIGHBORING TOWNS:
14 mi N of
Blanco
; 19 mi SW of
Cypress Mill
; 30 mi E of
Fredericksburg
; 17 mi NW of
Henly
; 10 mi E of
Hye
; 23 mi S of
Marble Falls
; 12 mi S of
Round Mountain
; 10 mi SE of
Sandy
; 27 mi SE
Willow City
PRINCIPAL BUSINESS:
Ranching, tourism, parks, art galleries, PEC Electric Co-Op Corp HQ, county seat
MAJOR ATTRACTIONS:
For details on all, click
JC Attractions
Art Galleries: JC Art
Bamberger Ranch Preserve & Bat Cave: Web
Exotic Resort Zoo: Web
Historic Johnson Settlement: See JC Attractions
LBJ Boyhood Home: See JC Attractions
National Historical Park & Visitors Center: See Parks below
Pedernales State Park & LCRA River Park: See Parks below
Whittington's Jerky: Web
Wildflowers: Beautiful
Science Mill: A family destination offering a fun, interactive learning environment for all ages through cutting-edge technology-based exhibits, games and programs. Web
NEARBY & HILL COUNTRY-WIDE ATTRACTIONS:
See
Hill Country Attractions
PARKS:
There are many Federal, State and LCRA parks in the greater area as profiled on the
Parks
page. These include:
LBJ State & National Parks
Pedernales Falls State Park
Pedernales River Nature Park
Local city parks include: (call City Hall: 830-868-7111 for info & reservations)
Memorial: US-290 (Main St), N side, downtown. Gazebo, restrooms. Map (note, Google incorrectly shows as "City Park")
City Park: Spur 356, E side, half way between US-281 and Courthouse. Pool, ball field, tennis courts, playground, pavilion, meeting hall. Available for rental.Map
EVENT CALENDAR:
For more details, see
Chamber
event listings
Jan: Blanco County Youth Stock Show, 4-H and FFA Youth Projects
Mar: Texas Men's State Chili & BBQ Championship Cook-off; Texas Star Trail Ride; LBJ 100 Bicycle Tour at LBJ Ranch; Women's Club Spaghetti Dinner & Bingo Fundraiser
May: VFD Fish Fry fundraiser
Jun: Tractor Pull Competition
Jul: Spange-Dangle July 4th Celebration, parade & fireworks
Aug: Blanco County Fair & Rodeo
Sep: We Got Yer Goat BBQ Cook-Off
Oct: Wild Game Dinner; Pig Roast Event (fundraiser)
Nov-Dec: Lights Spectacular-Hill Country Style
(lighting of the courthouse & PEC, Hooves & Wheels Parade); Methodist Living Nativity Pageant; Hill Country Toy Run; LBJ Park: Christmas at LBJ Boyhood Home; A Timeless Christmas at the Johnson Settlement; Movies Under the Stars; Dexter's Hill Country Christmas Lights Display
Recurring Meetings & Events Every Month: Calendar for Johnson City
For full details on these and nearby events see
Festivals & Major Events
,
Trade Days & Farmers Markets
,
Live Entertainment
, and calendars on our other focus topic pages accessible from the menu above.
WEATHER:
Local Weather
;
NOAA Forecast
;
Hill Country-wide Weather
MEDIA COVERAGE:
MAPS:
ROADS:
For detailed listing of county, state and federal roads in Blanco County, including an interactive map,
>> click:
Roads
HISTORY:
Handbook of Texas Online
:
"Settlers living along the Pedernales River in the rugged central part of the county, among them one James Polk Johnson, for whom the town was later named, thought that the county seat at Blanco was not accessible, so in 1876 they called for an election to move the courthouse closer to the geographical center of the county. When this attempt failed, the citizens followed Johnson's lead and began publicizing the idea of establishing a new community. The site chosen was on land originally granted to James Fentress, which belonged to Johnson. A post office was established there in 1878, and soon afterwards town lots were offered for sale. In 1879 the people successfully petitioned for an election to choose a new county seat but were defeated. Meanwhile, the town continued to grow, especially boosted by the construction of Johnson's two-story office building and his hotel. He also donated lots for schools. In 1890 another county seat election, a hotly contested one, made Johnson City the county seat.

Though its new status boosted the economy of the community, Johnson City did not get modern utilities until the 1930s, when Lyndon Baines Johnson, a relative of the founder of the city, sponsored legislation that introduced full electric power to the area under the Lower Colorado River Authority and the Pedernales Electric Cooperative. After Johnson became a United States senator and began his climb to the presidency, telephone service rapidly progressed from the old magnetic box phones to dial service and then to worldwide service. In addition, when he returned from the White House, Johnson made the United States a gift of his lands, now the Lyndon Baines Johnson National Historical Park.

Johnson City, for many years mainly a ranch trade center, had a steady tourist business from its origins. Though the number of businesses dropped from twenty in 1914 to seven in 1933, it rose to forty-two in the mid-1950s, when the town was incorporated. In the late 1960s and early 1970s, when Johnson was president of the United States, the major income in Johnson City came from the tourist industry, and the number of businesses rose to fifty-two. By 1986 the number had dropped to twenty-six. The town's newspaper, the Record-Courier, was established in 1883. The population fluctuated from 400 in 1925 to 950 in the late 1940s, and from 660 to 800 between the late 1960s and the mid-1980s. Johnson City continues to be mainly a tourist center. In 1990 the population was 932. That figure increased to 1,191 by 2000."
Named for James Polk Johnson, an early settler. Founded 1878.
"The School At Sandy", a research report by Tom Anderson, 1/31/2013:
Report
(a Word doc).
PRIOR CITY NAMES: None
HISTORICAL MARKERS:
See Texas Historical Commission's Historic Sites Atlas:
atlas.thc.state.tx.us
. Includes interactive map plus detailed descriptions of historical markers, cemeteries, museums, all searchable by county.
Blanco County Courthouse: Pecan St & Nugent Ave
Blanco County Jail: Pecan St & N Ave G
Johnson City Bank Building: Pecan St & Nugent Ave
Johnson Settlement: US-290 W at LBJ NHP
LBJ Boyhood Home: E Elm St & S Ave G
PEC Headquarters Bldg: E Elm and & A Ave F
Helmly House: E Cypress St & N Ave G
CEMETERIES:
See THC Historic Sites Atlas above.
James Polk Johnson Cemetery: Lat-Long (30° 16.669' N, 98° 24.959' W); at intersection of Ave L and Pecan Dr.
Masonic Cemetery: Lat-Long (30° 17.068' N, 98° 24.703' W); on W side of Spur 356/Nugent Ave, .5 miles N of US-290
Miller Creek Cemetery: Lat-Long (30° 11.755' N, 98° 19.945' W); From intersection of US-290 and Hwy 281 S of Johnson City, go 2.7 miles E on 290 to Miller Creek Cemetery Road, turn L and go 100 yards. The cemetery is on R (E) side of the road.
Post Oak Cemetery: NW of Johnson City, at RR-2721, 1 mi W of RR-1320, 4 mi N of Hwy 290, next to old schoolhouse that now actively serves as a community center.
Rocky Creek Cemetery: Lat-Long (30° 13.797' N, 98° 32.129' W); From intersection of Rocky Rd and US-290 W of Johnson City, go 1.3 miles S on Rocky Rd. Cemetery is on the R (W) side next to a church.
Sandy Cemetery: see Sandy
See:
Blanco County Cemetery Photos, Facts & Directions
FREE PUBLIC WI-FI LOCATIONS:
Black Spur Emporium, Gallery & Coffee Shop: Mainstreet and Nugent Ave
Chamber of Commerce: Mainstreet and Nugent Ave
Community Resource Center: US-281 S
Courthouse Square: Pecan St & Nugent Ave
Fat Boy Burgers: US-281 at US-290
Hill Country Cupboard: US-281 at US-290
Public Library: Spur 356/Nugent Ave
MAJOR RESIDENTIAL SUBDIVISIONS:
Creek View: E side of town, off A-Robinson Rd
Los Encinos: 2.5 mi N of town on W side of US-281
Encinitas
Oak Forest: in town, N end of Ave N
Pedernales Estates: N of town, on RR-1323
Pedernales Ranch Estates: N of town, on RR-1323
Ranchers Estates: S part of town
Sandy Oaks: N of town, on RR-1323
Walnut Springs: SW side of town, off Flat Creek Rd
AVAILABLE SERVICES:
Gas: yes; Convenience Stores: yes; Restaurants: yes; Lodging: yes; Grocery Stores: yes; Banks: yes; Vehicle Repair: yes; Hospital: no; Med Clinic: yes; Post Office: yes; Public Schools: yes; Cemetery: yes
OTHER PROFILES:
City Data
;
ePodunk
;
Texas Escapes
;
Travel Texas
;
Traveler's Choice:
Virtual Cities
(outdated but still some interesting history);
Impeckable Aviaries' Unofficial Guide to Johnson City and the LBJ Hill Country:
Aviaries
;
Wikipedia
NOTES:
Pollen Count:
pollen.com/forecast.asp
We welcome inquiries, comments and submission of updates, additions, corrections & digital photos,
without compensation. Send to Editor at:
editor@HillCountryPortal.com
BUSINESS & ORGANIZATION DIRECTORY
Click on category below for detailed listings in Johnson City:

BLANCO COUNTY COMMUNITY RESOURCE CENTER (CRC): 830-868-0208
206 US-281 S, Johnson City, TX 78606
crctx.org/blanco-county-crc, Facebook

New in 2020. A social services organization. Mission is to provide delivery of social and public health services to qualified clients provided by nonprofit organizations and government agencies. By locating agencies in one location, clients can quickly learn about, apply for, and receive services that are provided by these agencies. Experienced staff can also refer these clients to off-site agencies. This Center is a facility of the Texas Housing Foundation (TFC), see listing in above Government section. Connected services include: mental health, employment, educational, food pantry, transportation, affordable housing, family crisis, health care, older adults, and children. Includes Johnson City Christian Food Bank; Prescription Assistance Program; SNAP; Medicaid; DSHS; Hill Country MHDD; Older Adult Rural Services (OARS); Area Agency on Aging; and Alzheimer's Association.
Hours of Operation: Mon-Fri, 9a-4:30p. Map, Email: info@crctx.org
---

SANDY ROAD GUEST HAUS: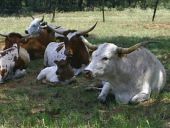 Upscale Western-style Guest House Lodging
in a Beautiful Ranch Setting in the Gorgeous Texas Hill Country

Reservations & Information: 281-300-7177
9242 RR 1320 (Sandy Road), Johnson City, TX 78636

Web: SandyRoadGuestHaus.com Email: info@SandyRoadGuestHaus.com

Come Relax & Enjoy!


---
Back To >> TOP OF PAGE & MAIN INDEX or BEGINNING OF DIRECTORY LISTINGS THIS PAGE
---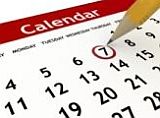 Click
for Hill Country:
»
FESTIVALS/MAJOR EVENTS
»
LIVE ENTERTAINMENT
»
MAPS
---

---
Check us out on


---

---
PSA:
Public Service Announcements !
- - -
• VOLUNTEER ADULT MENTORS needed at JC Elementary School. 830-868-4028
• GRIEFSHARE PROGRAM, in JC, free, every Tue, 10a & 6:30p, 512-771-8783
• Email us your PSAs
to post here.
---

---
Texas Walks . .
What's Raised Here,
Stays Here! 100% local!!
5 locations in
Central Texas
September and October.
Corporate sponsorship
& team/individual
registrations now available.
---
---
Come share a piece of our world....




Family-owned winery
& vineyard operation
at a century-old
farm house,
breathtaking views
of Hill Country,
& handcrafted
Texas wines

(830) 998-7654
10352 US-290 W
Hye, Texas
williamchriswines.com
---
Affordable Pre-paid Emergency Air Transport Service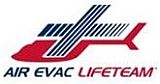 Click image for details
Protection starts at $65/yr
---
---
-->

A perfect day in . .
the Texas Hill Country!

Breathtaking views
Relaxing deck
Comfortable lounge chairs
Relax with . .
a glass of our wine
Winery tours
Open every day
No appointment needed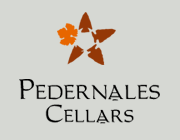 Stonewall, Texas
830-644-2037
www.PedernalesCellars.com


---
Johnson City Library
Donation Pavers

Donate A Memory!
Forever Memorials!

Call or Click for Details

Buy An Engraved Paver
For Setting In The
New Library Porch Floor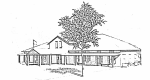 Contact: Johnson City
Women's Civic Club
Sharon Cofran
281-543-4410
sharoncofran@cofran.com
---

Protect Your Computer Files With


On-Line storage
of your data.

Easy!

Just click
to get started.


---
---

---