Click for Free
Calendar
Event Submission
---
Click here for your



basic Portal listing!
---

---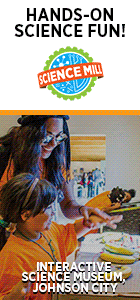 ---
FIRST CHOICE SHUTTERS
& BLINDS





Serving South-Central Texas
Quality window treatments
Plantation shutters, blinds, screens, shades
Wood and faux wood available
Made in America

Locally owned & operated:
Tim & Barbara Van Tassel
830-201-2151
timgvant@hotmail.com
Johnson City, TX
Call, email or text with questions or to arrange a no-obligation visit and quotation at your place.
Facebook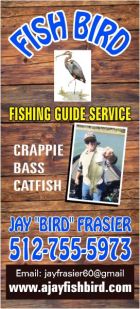 ---
Carport & Tent Spot Rentals In Rural Kerrville During Eclipse
---
COFRAN'S PC &
TECHNOLOGY HELP
- - -
Online, Remote
Tech Support &
Call-In Help Desk

Virus? Frustrated?
PC slowed down?
We can tune it up!
Internet, Wi-Fi,
Websites,
Email, Outlook,
Social Media,
Tech Marketing,
Excel, Quickbooks,
Zoom, TeamViewer,
Carbonite
** PC Repairs **

BSEE, MBA, xCPA
Veteran, Tech Officer

281-300-7177
Johnson City
info@cofran.com
www.cofran.com
---
"The Web Guy"
WEB SITE DESIGN
& MAINTENANCE
Economical
& Effective
281-300-7177
Johnson City, TX
info@cofran.com
cofran.com


---

"Business Coach"

COST CONTROLS,
EFFICIENCY &
BETTER STRATEGIES
= MORE PROFIT !!

Economical
& Effective

281-300-7177
Johnson City, TX

info@cofran.com
cofran.com


---
---

---
Cofran's Texas . . .
Hill Country Portal
A Powerful Information Database & Gateway Service for the Texas Hill Country
Use above MENU To Find "All Things In The Texas Hill Country"

City Profile For:
AUSTIN, Texas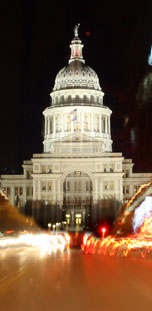 Located just outside the Texas Hill Country, Austin is a powerhouse of venues and resources. Pop (2015): 932,830; Area: 298 sm
Austin is known for its casual and fun nature. Austin is not only the capital but is also the playground of Texas and the "Live Music Capital" with outstanding music and entertainment in the famous 6th Street district.
Situated at the center of the Lone Star State, it stands as the gateway to the Texas Hill Country and the Highland Lakes. Also see suburb
Oak Hill
, the western portion of which is in the Hill Country.
Listed below are some of our favorite destinations and web sites to visit.
We welcome inquiries, comments and submission of updates, additions, corrections & digital photos,
without compensation. Send to Editor at:
editor@HillCountryPortal.com
BACKGROUND INFORMATION & PROFILES

TEXAS STATE CAPITOL: AUSTIN, TEXAS
AUSTIN, CITY OF:
austintexas.gov
AUSTIN, CITY OF, City Hall:
512-974-2000; 301 W 2nd St, Austin, TX 78767.
cityofaustin.org
AUSTIN CHAMBER OF COMMERCE:
512-478-9383
535 E 5th Street, Austin, TX 78701
Web:
austinchamber.com
Email:
AUSTIN CONVENTION & VISITORS BUREAU:
866-462-8784; 512-583-7206
301 Congress, Ste 200, Austin, TX 78701.
austintexas.org
AUSTIN360.COM:
austin360.com
. "What Austin Does". Lots of info about this electric town.
BETTER BUSINESS BUREAU:
512-445-2911; 1005 La Posada Dr, Austin, TX 78752.
bbb.org/central-texas
REAL AUSTIN TEXAS:
real-austin-texas.com
. Calendar of events and more.
AUSTIN WEATHER:
Local Weather
;
Hill Country-wide Weather
AUSTIN ISD:
austin.isd.tenet.edu
AUSTIN CHRONICLE:
austinchronicle.com
AUSTIN POLICE DEPARTMENT:
austintexas.gov/department/police
AUSTIN BUCKET LIST:
everythingaustinapartments.com/blog/?p=853
Designed for a tourist looking to figure out the best way to spend a limited amount of time in Austin. A "Cliff Note's" version of Austin.
AUSTIN SEARCH ENGINE:
everythingaustinapartments.com/Guide-to-Austin.php
This site only searches other sites about Austin, so no matter what you are looking for about Austin you know you will get a relevant answer.
AUSTIN AREA ATTRACTIONS
AUSTIN CHILDREN'S MUSEUM:
201 Colorado St, Austin.
austinkids.org
. Tue-Sat 10a-5p, Sun noon-5p. Fee required. "Cyberchase" allows children to use math and critical thinking skills.
AUSTIN FARMERS' MARKET:
512-236-0074; The Triangle, 46th at N Lamar Blvd and W Guadalupe streets. Sat 9a-1p, Wed 3-7p. Free.
austinfarmersmarket.org
(THE) AUSTIN NATURE AND SCIENCE CENTER:
512-327-8181; 301 Nature Center Dr in Zilker Park. Mon-Sat 9a-5p, Sun noon-5p. Free. A "living museum" in Austin whose efforts are focused on the creative use of specifically planned interpretive exhibits, programs, collections, and trails. Nature exhibits such as Dino Pit and Zilker Nature Preserve.
Center
AUSTIN ZOO:
512-288-1490; 10807 Rawhide Trail (W Oak Hill Area), Austin, TX 78736. Both adults and kids can enjoy the Hill Country setting and experience a close-up visit with animals from around the world. Austin zoo serves as a sanctuary for animal residents and visitors alike; providing an atmosphere for fun, living and learning. 10a-6p daily. Fee required.
Zoo
, info@austingzoo.org
BULLOCK TEXAS STATE HISTORICAL MUSEUM:
512-936-8746;
thestoryoftexas.com
. MLK Blvd and N Congress Ave. Interactive and traveling exhibits and IMAX theater. Mon-Sat 9a-6p, Sun noon-6p. Fee required.
CAPITAL OF TEXAS ZOO:
512-303-6675; 376-A Jenkins Rd, Cedar Creek. For education and conservation. 10a-4p weekdays, 10a-5p weekends. Fee required.
capitaloftexaszoo.org
LADY BIRD JOHNSON WILDFLOWER CENTER:
Imagine a place where everything is in its place. A place where the gardens, trails, and architecture celebrate the natural and cultural heritage of the Texas Hill Country. A place where people reconnect with the land and learn to appreciate the natural beauty, economic value, and environmental necessity of native plants. This place is the Lady Bird Johnson Wildflower Center, 4801 La Crosse Ave, Austin, TX 78739.
Center
LBJ LIBRARY & MUSEUM:
512-721-0200; 2313 Red River St.
lbjlibrary.org
. President LBJ's presidential library. 9a-5p daily. Free
RANSOM CENTER:
512-471-8944; 21st & Guadalupe streets.
hrc.utexas.edu
. Diverse collections of cultural material. Tue-Wed-Fri: 10a-5p, Thur 10a-7p, Sat-Sun noon-5p.
RENAISSANCE MARKET:
512-974-4038. At Public Square at 23rd and Guadalupe streets. 9a-7p daily. Free. Features handcrafted items. Special event on 23rd of every month.
austinartistsmarket.com
SUNSET VALLEY FARMERS MARKET:
Burger Center, 3200 Jones Rd, Sat 9a-1p.
sunsetvalleyfarmersmarket.org
OTHER AUSTIN ATTRACTIONS:
Barton Springs Pool; Governor's Mansion, Texas State Historical Museum, and THE University of Texas.
AUSTIN AREA HIGHER EDUCATION
AUSTIN COMMUNITY COLLEGE:
5930 512-223-4222; Middle Fiskville Rd, Austin, TX 78752-4390. (12,819 students)
austincc.edu
CONCORDIA UNIVERSITY:
512-313-3000; 11400 Concordia University Dr, Austin, TX 78726.
concordia.edu
SAINT EDWARD'S UNIVERSITY:
; 512-448-8400; 3001 S Congress Ave, Austin, TX 78704. (2,870 students)
stedwards.edu
SOUTH UNIVERSITY:
877-659-5706; 512-516-8800; 7700 W Parmer Ln, Building A, Ste A100, Austin, TX 78729.
southuniversity.edu
THE UNIVERSITY OF TEXAS AT AUSTIN:
512-475-7348; Austin, TX. (46,503 students)
utexas.edu
AUSTIN AREA HOSPITALS & MEDICAL CENTERS
AUSTIN SURGICAL HOSPITAL:
Profile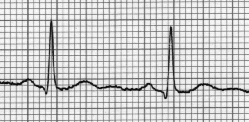 BRACKENRIDGE HOSPITAL:
Profile
, Level II Trauma Center
HEART HOSPITAL OF AUSTIN:
Profile
NORTH AUSTIN MEDICAL CENTER:
Profile
SETON NORTHWEST HOSPITAL:
Profile
SETON MEDICAL CENTER:
Profile
SOUTH AUSTIN MEDICAL CENTER:
Profile
ST. DAVID'S MEDICAL CENTER:
St. David's Medical Center
PUBLIC SERVICES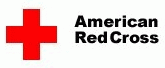 AMERICAN RED CROSS, Central Texas Chapter:
512-928-4271; 800-928-4271;
2218 Pershing Dr, Austin, TX 78723.
centex.redcross.org
. A humanitarian organization led by volunteers and guided by its Congressional Charter and the fundamental principles of the International Red Cross Movement, that provides relief to victims of disasters and helps people prevent, prepare for and respond to emergencies. Serves Burnet, Hays, Llano, Travis & Williamson counties.
AUSTIN-BERGSTROM INTERNATIONAL AIRPORT (AUS):
512-369-7881; 5 mi SE of Austin; at Hwy 71 & 183 intersection. Airlines: American, Continental, Delta, Frontier, JetBlue, Northwest, Southwest United, US Airways. Non-Stop Service to 30 destinations.
ci.austin.tx.us/austinairport
;
AirNav
;
Map

LEAGUE OF WOMEN VOTERS (US):
Founded in 1919, the League is a non-partisan, trusted organization that works to promote active, informed participation of all citizens in their government.
lwv.org
. Note, coverage of local elections and candidates is available in a few League locations in the Hill Country, and these are shown at:
lwvtexas.org
. Also see our Portal's focus topic page: Hill Country Voters Guide, at:
Guide
. Also see our Portal's focus topic page: Hill Country Voters Guide, at:
Guide
LEAGUE OF WOMEN VOTERS OF TEXAS: 512-472-1100; 1212 Guadalupe St, #107, Austin, TX 78701-1800. Web; vote411.org
TEXAS A&M AGRILIFE EXTENSION SERVICE:
agrilifeextension.tamu.edu
. Mission is to improve the lives of people, businesses and communities across Texas and beyond through high quality, relevant education. See full Focus Topic Profile at:
AgriLife
Local: Travis County
, 512-854-9600; 1600-B Smith Rd, Austin, TX 78721.
travis.agrilife.org
, Email:
travis-tx@tamu.edu

TEXAS DEPT OF PUBLIC SAFETY (DPS):
512-424-2000; 5805 N Lamar, Austin, TX 78752.
txdps.state.tx.us
. Responsible for statewide law enforcement and vehicle regulation.
Local:
512-424-2600; 13730 Research Blvd, Austin, TX 78750-1812
AUSTIN AREA MILITARY INSTALLATIONS
CAMP MABRY:
Home of Texas Military Forces. US National Registry of Historic Places.
Profile
TOUR SERVICES
AUSTIN ALOHA LIMOUSINE:
512-458-5466;
austinalohalimo.com
BLUEBONNET LIMOUSINE SERVICE:
Austin 512-420-0200; San Antonio: 210-697-7361;
bluebonnetlimos.com
STAR SHUTTLE:
512-928-8896; Based in Austin but serves the Hill Country. Vehicles up through tour buses.
starshuttle.com
MISCELLANEOUS RESOURCES
POLO TENNIS AND FITNESS CLUB:
512-858-0524, 14101 Canonade, Austin.
PoloTennisClub.com
UT AUSTIN HOTELS:
utaustinhotels.com
Desc.A simple way to browse, shop, compare and book hotels near the University of Texas securely online!
WELCOME TO AUSTIN GUIDE:
everythingaustinapartments.com/blog/?page_id=535
. A one-stop shop for getting settled in the Austin area. It will help you find a place to live, a job, find something fun to do and figure out a way to get there.
LIVING IN AUSTIN: A MINI-NEIGHBORHOOD GUIDE:
Web
. A compact but very helpful guide to the areas within Austin, by Bellhops.
FREE FUN IN AUSTIN:
freefuninaustin.com

CRISIS HOTLINES: click Hotlines-Emergencies




EMERGENCIES
(Police, Fire, EMS/Medical)
Dial 911
NOTES:
Using a portable electronic device while driving in Austin is illegal.

SANDY ROAD GUEST HAUS: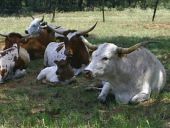 Upscale Western-style Guest House Lodging
in a Beautiful Ranch Setting in the Gorgeous Texas Hill Country

Reservations & Information: 281-300-7177
9242 RR 1320 (Sandy Road), Johnson City, TX 78636

Web: SandyRoadGuestHaus.com Email: info@SandyRoadGuestHaus.com

Come Relax & Enjoy!


---

Site designed, maintained & Copyright © by Cofran & Associates, Inc.All rights reserved
See Terms of Use before using this website.Cofran.cominfo@Cofran.com281-300-7177


---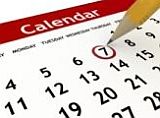 Click
for Hill Country:
»
RECURRING ACTIVITIES
»
MARKET DAYS
»
ALL CALENDARS
»
ATTRACTIONS
»
ADVENTURES
»
MAPS
---

---
Check us out on


---

---
Texas Walks . .
What's Raised Here,
Stays Here! 100% local!!
5 locations in
Central Texas
September and October.
Corporate sponsorship
& team/individual
registrations now available.
---
---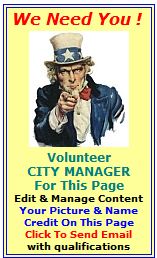 ---

Protect Your Computer Files With


On-Line storage
of your data.

Easy!

Just click
to get started.


---
---

---