Click for Free
Calendar
Event Submission
---
Click here for your



basic Portal listing!
---

---
FIRST CHOICE SHUTTERS
& BLINDS





Serving South-Central Texas
Quality window treatments
Plantation shutters, blinds, screens, shades
Wood and faux wood available
Made in America

Locally owned & operated:
Tim & Barbara Van Tassel
830-201-2151
timgvant@hotmail.com
Johnson City, TX
Call, email or text with questions or to arrange a no-obligation visit and quotation at your place.
Facebook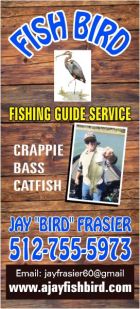 ---
Carport & Tent Spot Rentals In Rural Kerrville During Eclipse
---
COFRAN'S PC &
TECHNOLOGY HELP
- - -
Online, Remote
Tech Support &
Call-In Help Desk

Virus? Frustrated?
PC slowed down?
We can tune it up!
Internet, Wi-Fi,
Websites,
Email, Outlook,
Social Media,
Tech Marketing,
Excel, Quickbooks,
Zoom, TeamViewer,
Carbonite
** PC Repairs **

BSEE, MBA, xCPA
Veteran, Tech Officer

281-300-7177
Johnson City
info@cofran.com
www.cofran.com
---
"The Web Guy"
WEB SITE DESIGN
& MAINTENANCE
Economical
& Effective
281-300-7177
Johnson City, TX
info@cofran.com
cofran.com


---

"Business Coach"

COST CONTROLS,
EFFICIENCY &
BETTER STRATEGIES
= MORE PROFIT !!

Economical
& Effective

281-300-7177
Johnson City, TX

info@cofran.com
cofran.com


---
---

---
Cofran's Texas . . .
Hill Country Portal
A Powerful Information Database & Gateway Service for the Texas Hill Country
Use above MENU To Find "All Things In The Texas Hill Country"

Focus Topic Profile For:
EMERGENCY RESPONSE, DISASTER RELIEF, ANTI-TERRORISM,
LAW ENFORCEMENT & SECURITY SERVICES
IN THE TEXAS HILL COUNTRY

This handy resource list will allow you to quickly find the agencies of interest at the federal, state and local level. The cornerstone in most all cases starts with initiation
of a 911 call.
There is a lot of overlap in the information categories listed below, so be sure to scan each one to find resources of interest.
Also see our related Hill Country Portal focus pages on:
We welcome inquiries, comments and submission of updates, additions, corrections & digital photos,
without compensation. Send to Editor at:
editor@HillCountryPortal.com
QUICK INDEX TO CATEGORIES (
click choice)
CRISIS HOTLINES
See our related Hill Country Portal focus page showing Crisis Hotlines for:

ABUSE, MISSING YOUTH & ADULTS, DOMESTIC VIOLENCE, POISON, SUICIDE,
MENTAL HEALTH, TERRORISM & OTHER EMERGENCIES

Click: CRISIS HOTLINES
FEDERAL-NATIONAL LEVEL RESOURCES
COMMUNICATIONS:
EMERGENCY MANAGEMENT & PREPAREDNESS:
ENFORCEMENT & CRIME:


CRIME STOPPERS-REPORT ANONYMOUSLY: 1-800-222-8477; Stoppers
FEDERAL BUREAU OF INVESTIGATION (FBI): 210-225-6741; fbi.gov
INTERNATIONAL ASSOCIATION OF CHIEFS OF POLICE: theiacp.org
NATIONAL CRIME PREVENTION COUNCIL: ncpc.org
NATIONAL RESPONSE CENTER, TO REPORT CHEMICAL/OIL SPILLS & CHEMICAL/BIOLOGICAL TERRORISM: 1-800-424-8802; nrc.uscg.mil
NATIONAL NEIGHBORHOOD WATCH INSTITUTE: 888-669-4872; nnwi.org. Provides materials to assist in establishing local neighborhood watch programs.
NATIONAL NIGHT OUT (NNO): 610-649-7055; natw.org. A nationwide program that provides a chance for residents and emergency personnel (police officers, EMS personnel, firefighters, and City officials) to meet each other. Sponsored by National Association of Town Watch, the purpose is to promote crime prevention. Typically, neighborhoods host porch-sitting and "lights on" areas and sponsor special events such as block parties, cookouts, parades, visits from law enforcement, rallies and marches. A popular and effective vehicle for heightening awareness of crime prevention strategies, enhancing police-community relations, and bolstering volunteer morale. NATW is a non-profit organization dedicated to the development and promotion of organized, law enforcement-affiliated crime and drug prevention programs. Members include: Neighborhood, Crime, Community, Town and Block Watch Groups; law enforcement agencies; state and regional crime prevention associations; and a variety of businesses, civic groups and concerned individuals working to make their communities safer places in which to live and work.
NATIONAL SHERIFFS ASSOCIATION: sheriff.org
NATIONWIDE SUSPICIOUS ACTIVITY REPORTING (SAR) INITIATIVE (NSI): nsi.ncirc.gov
SMALL BUSINESS ADMINISTRATION - DISASTER ASSISTANCE: 800-659-2955, disastercustomerservice@sba.gov, sba.gov/disaster. Apply online using Electronic Loan Application (ELA) at disasterloan.sba.gov/ela
US DEPARTMENT OF DEFENSE: defenselink.mil
US DEPARTMENT OF JUSTICE: usdoj.gov
US IMMIGRATION & CUSTOMS ENFORCEMENT: ice.gov. Report Suspicious Activity: 866-347-2423. San Antonio Field Office: 210-283-4750
US SECRET SERVICE: 512-916-5103 (Austin)
US CITIZENSHIP & IMMIGRATION SERVICES: 1-800-375-5283; uscis.gov/portal/site/uscis. San Antonio Field Office: 210-967-7036
US CUSTOMS AND BORDER PROTECTION: cbp.gov/xp/cgov. Report Suspicious Activity: 1-800-232-5378. Find your local CBP Office: cbp.gov/xp/cgov/toolbox/contacts/ports/tx
VINELINK: vinelink.com/vinelink/siteInfoAction.do?siteId=44900. An online version of VINE (Victim Information and Notification Everyday), the National Victim Notification Network. This service allows crime victims to obtain timely and reliable information about criminal cases and the custody status of offenders 24 hours a day.
FIRE:

NATIONAL FIRE ACADEMY (NFA): usfa.fema.gov/training/nfa
NATIONAL FIRE PROTECTION AGENCY: nfpa.org
NATIONAL INTERAGENCY FIRE CENTER (NIFC): nifc.gov. Located in Boise, Idaho, is the nation's support center for wildland firefighting. Eight different agencies and organizations are part of NIFC.
US FIRE ADMINISTRATION: usfa.fema.gov
US FOREST SERVICE: NATIONAL FIRE PLAN: fireplan.gov
WILD FIRE TODAY: wildfiretoday.com. Nationwide map of current, active, major wildfires.
MEDICAL, HEALTH & WELFARE:
DISASTER RELIEF SERVICES:
TOOL SERVICES:
TOOLBANK USA: 404-963-2551; toolbank.org/disasterservices: A NVOAD partner who provides emergency 'Surge Capacity' during disaster events to local charitable organizations. Quick and reliable access to high-quality tools for use in their mission-related projects. Organizations need only provide proof of their charitable mission to access ToolBank equipment. Their mobile unit will contain more than 5,000 tools available for borrowing by organizations whose eligibility has been approved prior to deployment. Tool examples: chain saws, cordless drills, demo equipment, generators, personal protective equipment, rakes, reciprocating saws, shovels, ladders, shovels and much more.
OTHER SUPPORT SERVICES:
TEXAS STATE LEVEL RESOURCES
OFFICE OF RURAL COMMUNITY AFFAIRS (ORCA):
www.orca.state.tx.us
ONESTAR FOUNDATION:
512-287-2000; 9011 Mountain Ridge Dr, Ste 100, Austin, TX 78759.
onestarfoundation.org
. Building a Stronger Nonprofit Sector for a Better Texas. Connects faith-based and community organizations, businesses, government and foundations to resources and information about the nonprofit sector. The Texas Connector geo-mapping tool is a great example of our work to strengthen the nonprofit infrastructure through linking community needs with nonprofit solutions.

SAVNS & VINELINK:
vinelink.com/vinelink/siteInfoAction.do?siteId=44900
. The Texas Statewide Automated Victim Notification System (SAVNS) is a free, anonymous telephone service that gives victims of crime information and notification about offender custody status and related court events. Texas SAVNS provides the following to crime victims and other concerned citizens over the telephone or via the internet at VINELink: 24-hour access to offender custody or case information; ability to verify an offender's custody status; Automatic notification to registered users of a change in offender custody or case status. Texas SAVNS provides victims and concerned members of the community with up-to-date information about offenders' county jail custody and court status, 24/7/365 via a single statewide toll-free telephone number: 1-877-TX4-VINE. Information is transferred from participating county databases to the national VINE Operations Center every fifteen minutes. Registered users are then contacted by phone or email if there is a change in status.
SHERIFFS' ASSOCIATION OF TEXAS:
512-445-5888; 1601 IH-35 S, Austin, TX 78741-2503.
txsheriffs.org
.
STATE OF TEXAS FIRE MARSHALS' OFFICE:
www.tdi.state.tx.us/fire/indexfm.html
TEXAS A&M AGRILIFE EXTENSION SERVICE: TEXAS INTERAGENCY COORDINATION CENTER:
979-845-7800; College Station, TX.
//ticc.tamu.edu
TEXAS A&M AGRILIFE EXTENSION SERVICE: EMERGENCY PREPAREDNESS:
texashelp.tamu.edu
TEXAS ATTORNEY GENERAL:
800-252-8011; 512-463-2100; 300 W 15th St, Austin, TX 78701.
oag.state.tx.us
TEXAS CITIZENS CORPS:
texascitizencorps.org
TEXAS COMMISSION ON ENVIRONMENTAL QUALITY:
512-239-1000; Austin, TX 78753.
tceq.state.tx.us
TEXAS COMMISSION ON FIRE PROTECTION:
512-239-4911; 12015 Park 35 Cr, Bldg F, 5th Fl, Ste 570, Austin, TX 78753.
tcfp.state.tx.us
TEXAS COMMISSION ON LAW ENFORCEMENT OFFICER STANDARDS AND EDUCATION (TCLEOSE):
tcleose.state.tx.us
TEXAS COMMISSION ON STATE EMERGENCY COMMUNICATIONS:
512-305-6911; 333 Guadalupe, Ste 2-212, Austin, TX 78701-3942.
csec.texas.gov
. Oversight of the Statewide 9-1-1 and Poison Control Programs
TEXAS CRIME RECORDS SEARCH:
records.txdps.state.tx.us/DpsWebsite/index.aspx
. DPS database on-line: criminal history conviction history; sex offenders, stolen equipment & vehicles
TEXAS CRIME STOPPERS:
Text "DPS plus your tip" to 274637 (CRIMES) or call 1-800-252-TIPS (8477) - 24 hours a day. Earn up to $5,000 CASH for information leading to the arrest of a Texas Most Wanted Sex Offender. Callers' anonymity is guaranteed by law and you could earn up to the CASH REWARD amount listed for each individual. These fugitives should be considered Armed and Dangerous! Never try to apprehend a fugitive yourself.
TEXAS DEPARTMENT OF CRIMINAL JUSTICE:
512-463-9988; 209 W 14th St, Ste 500, Austin, TX 78701.
tdcj.state.tx.us
TEXAS DEPARTMENT OF EMERGENCY MANAGEMENT (TDEM):
preparingtexas.org
,
Weather Awareness
: Safety tips related to tornadoes, thunderstorms and flooding
TEXAS DEPARTMENT OF FAMILY & PROTECTIVE SERVICES:
800-252-5400; 512-438-4800; 701 W 51st St, Austin, TX 78751.
dfps.state.tx.us

TEXAS DEPT OF TRANSPORTATION (TXDOT):
512-463-8588; 125 E 11th St, Austin, TX 78701.
txdot.gov
. Email: asktxdot@txdot.gov. Provides for a safe, reliable, and integrated transportation system that enables the movement of people and goods. Responsible for the design, location, construction, and maintenance of area roadways and aviation.

TEXAS DEPT OF PUBLIC SAFETY (DPS):
512-424-2000; 5805 N Lamar, Austin, TX 78752.
txdps.state.tx.us
. Responsible for statewide law enforcement, vehicle regulation, driver's licenses.
TEXAS DEPT OF PUBLIC SAFETY (DPS) - iWATCH: iwatchtx.org. You can report suspicious activities or behaviors that may indicate criminal or terrorist activity. This site is not designed to report emergencies. If this is an emergency, call 911. Every report will be reviewed by analysts. Providing your contact information is required to ensure that DPS personnel can contact you to follow up with additional questions. The report should take less than 5 minutes to complete. If you prefer to make an anonymous report, contact DPS at 1-866-786-5972.
TEXAS DEPT OF PUBLIC SAFETY (DPS) - EMERGENCY MANAGEMENT SITUATION REPORTS: go to reports...
TEXAS DEPT OF PUBLIC SAFETY (DPS) - ROADWAY EMERGENCIES: 1-800-525-5555
TEXAS DEPT OF PUBLIC SAFETY (DPS) - TEXAS HIGHWAY CONDITIONS UPDATE: drivetexas.org. Closures, construction, damage, ice, snow, water, traffic

TEXAS DEPARTMENT OF STATE HEALTH SERVICES:
512-458-7111; 1100 W 49th St, Austin, TX 78756-3199.
dshs.state.tx.us
TEXAS EMERGENCY MANAGEMENT COUNCIL:
TEXAS FBI:
sanantonio.fbi.gov
TEXAS FOREST SERVICE (TFS):
979-458-6650; 301 Tarrow St, John B Connally Bldg, 3rd Floor, Ste 364, College Station, TX 77840-7896.
texasforestservice.tamu.edu
. Provides technical assistance to landowners in forest related matters including oak wilt, tree health, tree selection, arboricultural consultation, and prevention and control of wildfires. Texas Wildfire Incident Response System:
public.tfswildfires.com
, displays current status of wildfires in Texas
TEXAS GOVERNMENT - EMERGENCY PREPAREDNESS:
//emergency.portal.texas.gov/en/Pages/Home.aspx

TEXAS HOMELAND SECURITY:
512-475-0645; 1100 San Jacinto, Austin, TX 78701.
texashomelandsecurity.com
TEXAS INTERAGENCY COORDINATION CENTER:
www.tamu.edu/ticc
TEXAS MISSING PERSONS CLEARINGHOUSE:
Admin: 512-424-5074; Helpline: 800-346-3243; Austin, TX 78773-0422. DPS administered.
txdps.state.tx.us/mpch
TEXAS MOST WANTED:
Fugitives:
txdps.state.tx.us/wanted/topTenFugitives.htm#
;
Sex Offenders:
txdps.state.tx.us/wanted/sexoffenders/topTenSexOffenders.htm#

TEXAS PARKS & WILDLIFE DEPARTMENT - GAME WARDENS;
512-389-4845;
tpwd.state.tx.us/warden
TEXAS POLICE CHIEFS ASSOCIATION:
texaspolicechiefs.org
TEXAS PREPARES:
texasprepares.org

TEXAS ROAD CONDITIONS:
800-452-9292; Before heading out on the road today, be sure to check on-line for the latest road conditions. Searchable by roadway, county and condition (accident, damage, flooding, closed, construction, other), and by location on map. Web service provided by TXDOT, but input largely supplied by the public.
TEXAS STATE FIREMEN'S & FIRE MARSHAL'S ASSOCIATION:
sffma.org
TEXAS STATE OPERATIONS CENTER (SOC):
Activates to enable rapid deployment of state resources, under Governor's direction.
TEXAS VOLUNTARY ORGANIZATIONS ACTIVE IN DISASTER (NVOAD):
texasvoad.org
TEXAS 811 SYSTEM:
811 is the phone number you call before digging to protect yourself and others from unintentionally hitting underground utility lines. There are millions of miles of buried utilities beneath the surface of the earth that are vital to everyday living like water, electricity and natural gas. 811 is the federally designated call before you dig number that helps homeowners and professionals avoid damaging these vital utilities. When you make the free call to 811 a few days before you dig, you'll help prevent unintended consequences such as injury to you or your family, damage to your property, utility service outages to the entire neighborhood and potential fines and repair costs.


CALL or e-Locate BEFORE YOU DIG!
Free Texas 811 Locator
1-800-344-8377
www.texas811.org


OTHER STATE LEVEL ORGANIZATIONS THAT ARE CALLED ON AS NEEDED DURING EMERGENCIES:
Texas Parks & Wildlife Department; Texas Military Forces; Texas Task Force 1; Texas Department of Transportation; Public Utility Commission of Texas; Texas Commission on Environmental Quality; Civil Air Patrol; Texas Department of Criminal Justice; Texas Health and Human Services Commission; Texas Animal Health Commission; Texas 2-1-1
HILL COUNTRY REGIONAL RESOURCES

FLASH ALERT:
TEXT-TO-911 NOW AVAILABLE IN CENTRAL TEXAS
911 text service is now available from the four major cellular service providers (Verizon, AT&T, Sprint,
T-Mobile) in Bastrop, Blanco, Burnet, Caldwell, Fayette, Hays, Lee, Llano, Travis and Williamson counties. More coming.

Call if you can, text if you can't.

Currently available only in English, whereas call centers can handle 911 voice calls in multiple languages.
Do not send emojis, pictures or videos in the mssage. Enter the numbers "911" in the "To" field. The first message should be brief and contain the location of the emergency and type of help needed. Be prepared to answer questions after you send the message.

Details at CAPCOG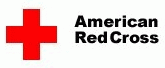 AMERICAN RED CROSS:
A humanitarian organization led by volunteers and guided by its Congressional Charter and the fundamental principles of the International Red Cross Movement, that provides relief to victims of disasters and helps people prevent, prepare for and respond to emergencies.
AUSTIN DISASTER RELIEF NETWORK (ADRN):
9508 Jollyville Rd, Ste 103, Austin, TX 78759.
adrntx.org
. Central Texas Fire Victim Hotline: 512-331-2600. ADRN is comprised of churches, ministries and businesses within the Christian community of Greater Austin to form a disaster relief alliance to help those in need in times of disaster. ADRN is developing and training a network of churches and volunteers to organize, mobilize and connect in the event of a natural or man-made disaster.

BLANCO COUNTY SHERIFF'S DEPARTMENT SEARCH & RESCUE UNIT:
A 501(c)3 non-profit, volunteer-driven organization dedicated to assisting law enforcement agencies and other groups that are searching for lost people. This SAR unit provides off-road services by horseback, foot and all-terrain vehicles to perform search operations. Members devote hours to training and to SAR operations, and provide their our own equipment and transportation. Since no public tax funds are received, they depend on support of the community for donations of money, equipment and supplies. Annual fundraising event at the Blanco County Fairgrounds in late April. Contact Kimberly Radich, 830-469-9677

CATHOLIC CHARITIES OF CENTRAL TEXAS (A ministry of the Diocese of Austin):
512-651-6100; 1817 E 6th St, Austin, TX 78702.
ccctx.org/service_disaster_response.php
. works with parishes to coordinate fund raising activities and donation petitions for disaster response and recovery (food, water, personal care items, baby food and baby care items, shelter, etc.). Services available in following Hill Country counties: Burnet, Llano, Hays, Mason, San Saba, Blanco, Lampasas, Travis, Williamson

CENTRAL TEXAS FOOD BANK:
512-282-2111; 6500 Metropolis Dr, Austin, TX 78744.
centraltexasfoodbank.org
. Charity mission is to nourish hungry people and lead the community in ending hunger. Serves: Blanco, Burnet, Gillespie, Hays, Lampasas, Llano, San Saba, Travis and Williamson counties.
COUNCIL OF GOVERNMENTS (COG):
Provide homeland security and emergency communications information and services. See full profile of each COG, including contact information and web sites at:
COG
. Look for communications, homeland security, mutual aid, and deployable assets.

EPISCOPAL RELIEF & DEVELOPMENT:
1-855-312-4325; 815 Second Ave, New York, NY 10017.
www.er-d.org/USDisasterProgram
. The US Disaster Program inspires, connects and equips leaders of the US Episcopal Church and its partners to prepare for hazards that might affect their communities, to mitigate the impact of those disasters, and to help the vulnerable make a full and sustained recovery. Supports unique local, long-term initiatives that address poverty, hunger, disease, economic development and disaster response. Programs include: Relief, recovery and preparedness.
HIGHLAND LAKES CRISIS NETWORK:
325-423-3662.
highlandlakescrisisnetwork.com
. A network of churches meeting the physical, emotional and spiritual needs of our neighbors during times of crisis and disaster. Volunteers and donations needed.
HIGHLAND LAKES VOLUNTEER ORGANIZATIONS ACTIVE IN DISASTER (HLVOAD):
Pat Moore: 830-385-4833; Marble Falls

HILL COUNTRY AREA CRIME STOPPERS:
1-866-756-8477;
hcacrimestoppers.com
. Call or post crime tips on-line. Cash reward for tips and never have to give your name.
HILL COUNTRY SCANNER:
Facebook
. Rapid Facebook posting of emergent police, fire, EMS incidents.
LEGAL AID HOTLINES:
Free services for disaster victims.
Texas Rio Grande Legal Aid: 1-866-757-1570
Disaster Legal Services Helpline: 1-800-504-7030
MOBILE LOAVES AND FISHES (AUSTIN):
512-328-7299; Matt Figlan, 512-656-8358; 903 S Capital of Texas Hwy, Austin, TX 78746.
mlf.org
,
stmaustin.org/outreach/mobileloaves.shtm
. "Miracles on Wheels": A non-profit social outreach ministry to the homeless and indigent working poor that provides food, clothing and dignity to our brothers and sisters in need. Provides food, clothing and dignity.
NATIONAL VOLUNTARY ORGANIZATIONS ACTIVE IN DISASTER (NVOAD):
703-778-5088; 1501 Lee Hwy, Ste 170, Arlington, VA 22209-1109.
nvoad.org
. Coordinates planning efforts by many volunteer organizations responding to disaster. Member organizations provide more effective service by getting together before disasters strike. Once disasters occur, NVOAD or an affiliated state VOAD encourages members and other voluntary agencies to convene on-site. This cooperative effort has proven to be the most effective way for a wide variety of volunteers and organizations to work together in a crisis.

NATIONAL WEATHER SERVICE - SOUTHERN REGION (TEXAS):
srh.noaa.gov
. See Portal focus topic page on Hill Country
Weather
resources.
PRESBYTERIAN DISASTER RESPONSE:

800-728-7228, x5839;
gamc.pcusa.org/ministries/pda/national-response
. Presbyterian Disaster Assistance focuses on the long term recovery of disaster impacted communities; provides training and disaster preparedness for presbyteries and synods; works collaboratively with church partners and members of the ACT Alliance (Action by Churches Together) internationally, and nationally with other faith based responders. Connects partners locally and internationally with key organizations active in the response — NVOAD (National Voluntary Agencies Active in Disaster), Red Cross, FEMA and others. Manages a number of specialized volunteer teams to work nationally and internationally providing consultation, program design and training.
REGIONAL ALERT/NOTIFICATION SYSTEMS:
Free, automated systems whereby you can be notified (via phone call, text, or mobile app) by your local emergency response team in the event of emergency situations or critical community alerts. Examples: evacuation notices, bio-terrorism alerts, boil water notices, severe weather and missing child reports. Sponsored by the applicable Council of Governments.
CAPCOG Emergency Alert System: Warn Central Texas: 512-916-6000; Web. Counties Served: Bastrop, Blanco, Burnet, Caldwell, Fayette, Hays, Lee, Llano, Travis, Williamson.
CTCOG Code Red Emergency Alerts: 836-939-0911; Web Sign-Up. Counties Served: Bell, Coryell, Hamilton, Lampasas, Milam, Mills, San Saba.

SALVATION ARMY - DISASTER SERVICES - TEXAS DIVISION:
214-956-6000; 6500 Harry Hines Blvd, Dallas, TX 75235.
salvationarmytexas.org/austin
. Provides basic disaster relief services, including food services, sheltering, financial support, donations management, emotional and spiritual support, emergency communications, disaster case management.

SOCIETY OF SAINT VINCENT DE PAUL:
svdpusa.org
. Central Texas:
ssvdp.org
. Local Service Contacts:
List
.
Dedicated to assisting those in need and seeking charity and justice.
TEXAS BAPTIST MEN:
214-381-2800; 5351 Catron, Dallas, TX 75227.
texasbaptistmen.org/dnn/Ministries/DisasterRelief/tabid/126/Default.aspx
.

Southern Baptist Disaster Relief trains volunteers and coordinates efforts in providing prompt assistance to disaster victims. maintains a fully-equipped mobile disaster relief feeding unit and works to coordinate with the Regional units throughout the state that relate to TBM to provide emergency food services. Also provides: Mobile Clean-Out and Chain Saw units; Emergency repair unit; Temporary Emergency Child Care unit; Shower and Laundry units; Mobile Incident Command units and support equipment.

TEXAS DEPT OF STATE HEALTH SERVICES - FOOD BANKS, REGIONAL & LOCAL:
hhsc.state.tx.us
. DHHS food banks support local "partner agency" food banks on a regionally based on Hill Country counties covered (as well as counties outside the Hill Country). These banks purchase food in bulk and truck ship it to the local food banks. Their mission is to nourish hungry people and lead the community in ending hunger.
Central Texas Food Bank: 512-282-2111; 6500 Metropolis Dr, Austin, TX 78744. centraltexasfoodbank.org. Charity mission is to nourish hungry people and lead the community in ending hunger. Serves: Blanco, Burnet, Gillespie, Hays, Lampasas, Llano, San Saba, Travis and Williamson counties.
Concho Valley Regional Food Bank: Contact: Clara Garcia, 325-655-3231; 1313 S Hill St, San Angelo, TX 76903. Covers: Kimble, McCulloch, Menard
San Antonio Food Bank: Contact: Yomei Flores, 210-304-7511; 4311 Director Dr, San Antonio, TX 78219. Covers: Bandera, Bexar, Comal, Edwards, Kendall, Kerr, Medina, Real, Uvalde
South Plains Food Bank: Contact: Denise Rudd, 806-763-3003; 4612 Locust Ave, Lubbock, TX 79404. Covers: Kimble, Mason, McCulloch, Menard
Note: Local food banks: See Portal city profile for city of interest. Click:
City Index
TEXAS STATE ANIMAL RESOURCE TEAM:
txsart.org
TEXSAR SEARCH & RESCUE:
texsar.org
. 24/7 emergency activation: 512-650-2577; 24/7 duty phone: 512-844-1314; cell: 512-461-9126.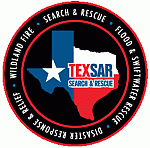 A non-profit group of disaster response and search and rescue individuals that have some unique capabilities. Members are highly trained and hold numerous certifications. We have relationships with several first responder groups in the Central Texas area and are always open to creating new relationships that further our mission. We provide training and exercise support for the Texas State Guard and other organizations. Using our certified trainers, we have ability to deliver FEMA and Texas Department of Emergency management sponsored training courses, combined exercise opportunities and additional response and recovery resources for emergency response for your organization. We provide CERT training, and search and rescue training. Our organization is self-funded and able to deploy for extended durations without financial support from the host agency.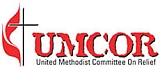 UNITED METHODIST COMMITTEE ON RELIEF (UMCOR):
202-548-4002; 100 Maryland Ave NE Ste 315, Washington, DC 20002.
//gbgm-umc.org/Umcor
. A not-for-profit humanitarian agency that provides relief in disaster areas, aiding refugees and confronting the challenge of world hunger and poverty, and has helped to heal the hurts of humanity in nearly 100 countries. UMCOR maintains a corps of trained disaster response specialists for quick reinforcement of national efforts and keeps a supply of relief materials in warehouses for dispatch when and where required.

UNITED WAY - GREATER AUSTIN:
512-472-6267; 2000 E MLK Jr Blvd, Austin, TX 78702.
unitedwaycapitalarea.org
LOCAL HAM RADIO CLUBS & CLUB REPEATERS IN THE TEXAS HILL COUNTRY
THAT SUPPORT EMERGENCY COMMUNICATIONS: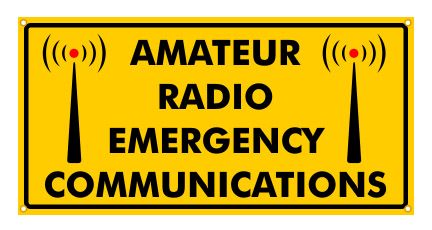 Highland Lakes Amateur Radio Club Inc: POB 856, Kingsland, Tx 78639. hlarc.org. Mission: To promote the educational, scientific and fraternal aspects of amateur radio and to serve the public interest. Serves: Marble Falls, Burnet, Llano, Kingsland, Granite Shoals, Smithwick plus Burnet and Llano Counties. Meets: Last Fri, 7:30p, at Marble Falls Area EMS, 609 Industrial Blvd, Marble Falls. Repeater: 146.660, Tone: 88.5 Hz (k5hla/r)
Hill Country Amateur Radio Club: POB 2003, Kerrville, TX 78029. kerrhams.org. Station N5HR. Repeater: 146.38/98, Tone: 162.2 Hz
HILL COUNTRY CITY/COUNTY RESOURCES
Beyond dialing 911 for emergency services (police, fire, rescue), when a major destructive event occurs (wind damage, flooding, explosion, wildland fire, mass casualty incidents, terrorism, etc.), response services are organized based on the disaster coverage area and severity.
EMERGENCY SHELTERS & LOCAL RELIEF SERVICES MOSTLY WITHIN A CITY: Depending on local needs and incident circumstances, check with local service and information organizations and locations that can be found on the Portal city page for each town/city, per the above Portal menu (at the top of each page). On these city pages you can determine their open/close status and scope of services (shelter, showers, food, clothing, financial, essential supplies, other) presently offered, and donations (food, clothing, cash, other) they will accept. Their scope can change quickly based on the extent of damage and needs. The city pages also include emergency contacts for major utilities that are often affected during such incidents, including power, water, communications, etc.

See Portal listings on a per county and city basis for police, sheriff, fire, EMS and other disaster and emergency resources, at: County & City Index
MULTIPLE CITY OR COUNTY-WIDE INCIDENTS: See the applicable county page per the above Portal menu (at the top of each page).
MULTIPLE COUNTY INCIDENTS: This Portal Focus Topic Page on Emergency Services provides comprehensive information on area-wide emergency resources and contacts (Red Cross, TCEQ, etc.).
MUNICIPAL POLICE DEPARTMENTS IN TEXAS:
road-police.com/police/Texas/Texas_police.html
SHERIFF DEPARTMENTS IN TEXAS:
txsheriffs.org/images/PDFs/SheriffsList.pdf
WEATHER INFORMATION RESOURCES
FOR TEXAS HILL COUNTRY
See our Hill Country Portal focus topic page on "all things"
Weather
. This handy resource will allow you to quickly find the on-line weather resources best suited to your needs. The scope include severe weather and the more routine day-to-day weather reporting, as well as sun, moon, time and terrestrial information.
When weather sources and government officials issue warnings regarding significant weather events, please heed these warnings for your own safety. Be especially careful about the dangers of rising water.
BIO-TERRORISM, DISEASE & PUBLIC HEALTH RELATED RESOURCES
IN THIS AREA
TEXAS DEPARTMENT OF STATE HEALTH SERVICES (DSHS):
tdh.state.tx.us/hcqs/ems/emshome.htm
DSHS - FLU:
www.dshs.state.tx.us/preparedness/flu_public.shtm
HILL COUNTRY HOSPITALS:
See
hillcountryportal.com/hillcountryhospitals.html
PANDEMIC FLU INFORMATION AT FUMC, KERRVILLE DISTRICT:
home.ktc.com/kdumc/DisasterPlan/flunew.htm
EDUCATION & TRAINING RESOURCES
EDEN EXTENSION DISASTER EDUCATION NETWORK TRAINING:
//eden.lsu.edu/Issues_View.aspx?IssueID=D1B8635B-6B6A-4326-8BBF-FF6FCEC0EA5C
FEMA TRAINING:
FEMA Offers lots of free on-line training subjects at
//training.fema.gov
FEMA-EMERGENCY PREPARATION - "GET READY" PROGRAM:
Also see the LDS Church's large body of literature on emergency preparedness:
scribd.com/doc/2675141/LDS-Emergencydisaster-Preparedness
WEATHER PROGRAM:
A nine lesson, non-credit, no cost course on weather from National Weather Service:
srh.noaa.gov/jetstream/synoptic/synoptic_intro.htm
WEATHER PROGRAM:
A non-credit, no cost course on weather:
meted.ucar.edu
HEALTH TRAINING COURSES:
Alabama Department Of Public Health offers an archive of free online training sessions and courses (not all health-specific) at
adph.org/alphtn
EUROPEAN UNION DISASTER GAME:
Play a free on-line city risk-management training game.
e-oikos.net/gmap/oikos.htm
CIVILIAN RESPONSES TO BIO-TERRORISM ATTACKS WEBCASTS:
George Washington University's School Of Public Health & Health Services offers free webcasts. Includes surveillance and actions civilian healthcare providers are likely to take.
gwu.edu/~iits/asap/high/presentation.html
HOMELAND SECURITY INSIDE & OUT PROGRAM:
Texas A & M Campus Radio Station KAMU offers an audio-only, free weekly program, a collection of short interviews with people involved in Homeland Security, offered through iTunes media site (for Mac & PCs):
apple.com/itunes/overview
"HAZARDS, DISASTERS & SOCIETY": COURSE
University Of Colorado At Boulder offers a free upper-level sociology course online. Good reading list, which offers the full text of lots of articles from a study of children after Katrina to why general panic is a problem only in the movies. Downloadable.
colorado.edu
COMMUNITY EMERGENCY RESPONSE TEAM (CERT) BASIC TRAINING:
Good intro to disaster response, free.
ci.austin.tx.us/oem
for a list of free on-line classes.
MANAGING VOLUNTEERS IN DISASTER COURSE:
communityarise.com/CMManagingVol.htm
, an on-line course offered free by Community Arise, put together by Church World Service for disaster ministry.
COUNTY ANIMAL RESPONSE TEAM COURSE:
New York State University's University At Albany School Of Public Health offers a free, online course,
ualbanycphp.org/learning/registration/tab.cfm?course=cart&s=Overview
. It is specific to New York's structure of state and county teams that deal with animals in disasters, but the issues and needs are the same ones we'll face here.
FORENSIC EPIDEMIOLOGY COURSE:
State University Of New York, University At Albany, School Of Public Health Online offers free, on-line course:
www.ualbanycphp.org/learning/registration/tab.cfm?course=bioterror&s=Overview
WEAPONS OF MASS DESTRUCTION & TERRORISM COURSE:
Texas Engineering Extension Service At Texas A & M (TEEX) offers free online courses.
teex.com
PSYCHOLOGICAL FIRST AID COURSE:
NY State Health Dept offers free on-line course:
nylearnsph.com/Public/default.aspx
.
MAKE-DO MEDICAL CARE STANDARDS IN A MAJOR DISASTER WEBCASTS:
The Center For Public Health At Suny Albany offers free online webcast short courses. For them, it means where you can and can't cut corners with medical care in the face of a super-catastrophe. For us, it may mean almost any significant disaster, because it would take so little to overwhelm our limited local medical resources.
ualbanycphp.org/GRS/eventCurrent.cfm?id=104
CORE DISASTER LIFE SUPPORT (CDLS) COURSE:
Offered by American Medical Association. How to plan for and respond to mass casualty incidents. Designed for the intelligent laymen; medical background not necessary.
ama.learn.com/custom/vangentama_customloginpage.asp
DISASTER MINISTRY COURSE:
Community Arise teaches ministers, church staff and lay members how to prepare for and respond to disaster through their churches.
communityarise.com/online.htm
IMPACT OF PANDEMIC INFLUENZA ON PUBLIC HEALTH COURSE:
Johns Hopkins University offers the Open CourseWare version of the course taught JHU medical and public health students.
jhsph.edu/preparedness/training/online/pan_flu.html
BASIC DISASTER MINISTRY COURSE:
Community Arise offers this free on-line course:
communityarise.com/online.htm
EFFECT OF DISASTERS ON MENTAL HEALTH OF CHILDREN & ADOLESCENTS COURSE:
Iowa Dept of Public Health offers free on-line course at
prepareiowa.com/Public/Catalog/Default.aspx
CITIZEN'S GUIDE TO DISASTER ASSISTANCE COURSE:
FEMA offers a free, on-line course on where survivors can get what kind of aid:
training.fema.gov/EMIWeb/IS/is7.asp
ANIMALS IN DISASTER WEBCASTS:
State University of New York at Albany, School of Public Health offers a free on-line webcast discussing handling of animals affected by disaster, both sheltering the pets of human evacuees and caring for animals directly endangered or injured by a disaster.
ualbanycphp.org/GRS/eventCurrent.cfm?id=100
, via University of Iowa for course registration.
MASS PHARMACEUTICAL DISPENSING SITES TRAINING COURSE FOR VOLUNTEERS:
University of Minnesota Center for Public Health offers free course online at
https://cpheo1.sph.umn.edu
ELECTRONIC CORE DISASTER LIFE SUPPORT COURSE:
American Medical Association's free online course:
www.ama.learn.com/ecdls
. This course elevates first aid to a disaster level...mass casualties...overwhelming numbers...in which non-professionals will be asked to step in and help.
MASS EVACUATION TO RURAL COMMUNITIES WEBCASTS:
The State University of New York, University at Albany, School of Public Health offers free online webcasts of programs on disaster topics, most on public health issues, though not all. The content is what rural communities must expect if major metro areas have to be evacuated to or through them.
ualbanycphp.org/GRS/eventCurrent.cfm?id=95
SIMPLIFIED CPR TRAINING COURSE:
Free on-Line course:
https://depts.washington.edu/learncpr
AMERICAN RED CROSS TRAINING:
MAJOR ANNUAL CONFERENCES IN THIS AREA
Mid-May -
NATIONAL VOAD CONFERENCE:
nvoad.org/2017-event
. Houston, TX. Gathering of representatives from our national organization members, state and territory VOADs, private sector partners and emergency management representatives. The conference will include disaster related trainings, over 35 educational workshops, valuable collaboration and networking opportunities for over 500 participants. This is the only time each year when emergency management volunteers and professionals come together from across the country to share best practices, new ideas and develop whole community solutions for building more resilient communities.
Early June -
SOUTHWEST NATIONAL SERVICE CONFERENCE (#SWNSC):
nationalservicetraining.org
. Coordinated by OneStar Foundation, this conference is one of five regional training opportunities for AmeriCorps State and National, Senior Corps, Social Innovation Fund and other national service program staff, supported by the Corporation for National and Community Service.
Mid May -
TEXAS EMERGENCY MANAGEMENT CONFERENCE:
txdps.state.tx.us/dem/conference/txEmerMgmtConf.htm
. Keynote speaker, program presentations, training sessions, workshops, exhibitors. Conference participants include representatives of law enforcement, border security and port security, transportation and cyber security, as well as firefighters, emergency medical personnel, Texas Military Forces, voluntary organizations and private sector partners. Attendees also will include officials from higher education, public education, health and medical care and public officials from the local, state and national governments. Representatives of more than 30 state agencies on the Governor's Emergency Management Council and federal officials attend.
Mid-June -
TEXAS UNITES CONFERENCE:
regonline.com/builder/site/Default.aspx?EventID=1063159
. Annual event with combined conference of Texas VOAD and Texas Citizen's Corps (including Medical Reserve Corps). See links above. Presentations, training, interactive sessions. Registration Fee.
Late Sep -
DISASTER PREPAREDNESS EXPO:
Kerrville
, at Hill Country Youth Event Center (& Happy State Bank) Expo Hall, 3785 TX-27 E, 1/2 mi E of VA Hospital, 830-896-9044,
Web
. 9a-4p. This new expo will feature 30+ vendors and exhibitors who have experience and know-how to deal with unexpected emergencies, and who want to share that with others in our community. Featured will be representatives from American Red Cross, Salvation Army, Kerrville Public Utility Board (KPUB), Kerr County Community Emergency Response Team (CERT), Hill Country Preppers, Team Rubicon, Texas Baptist Men, local volunteer fire departments. These people will be on hand to meet with citizens, answer their questions and inform them on the right way to prepare for, recover from and mitigate disasters. Topics will range from how to store food and water and the continuance of business in times of hardships to personal defense and more. Whether the disaster that strikes is natural or man-made, we'll be providing information that everyone will find helpful. Indoors. Parking: Free. Admission: Free.
Prepper Web
;
Event Web
, 830-315-2430, Thomas at wthomas@co.kerr.tx.us . 2023: 9/30
ON-LINE ALERTS
ON-LINE DOCUMENT LIBRARY
GENERAL - OTHER
Incident Command System (ICS) Forms:
Zipped Adobe .pdf file format
; and
Zipped Word .doc form
Fighting Identity Theft:
texasfightsidtheft.gov
ARC Shelter Operations, Instructor's Manual
Local Church Response Plan
, Nazarene Disaster Response
La Honda, CA Neighborhood Emergency Response Plan
, lots of good resources here
Naugatuck Valley Community College, Emergency Operations Manual
Tips for Assisting People With Disabilities in Disaster Shelters
Orange County NC, Emergency Management
Alemeda County CA, Disaster Shelter Plan for Medically Fragile Persons
How To Prepare For A Natural Disaster
by National Home Security Allicance
PANDEMIC FLU
CDC: cdc.gov/h1n1flu

FLU-TRACKER: flutracker.rhizalabs.com

WORLD HEALTH ORGANIZATION (WHO): www.who.int

MAYO CLINIC: mayoclinic.com

ALA: www.flucliniclocator.org

METHODIST-KERRVILLE PANDEMIC RESOURCE DATABASE: home.ktc.com/kdumc/DisasterPlan/flunew.htm
EMERGENCY COMMUNICATIONS (Ham Radio)
FCC Part 97 Subpart E - Providing Emergency Communications
Amateur Radio Emergency Communication
ARRL-ARES Emergency Coordinator
ARES Information
RACES Information
ARRL Public Service Communication Manual: ARES, RACES and More
Monroe County IN, Emergency Com Plan
Wood County OH, ARES Emergency Operations Manual
PET SHELTER OPERATIONS
Big Bend Manual
LSU Emergency Animal Shelter-Disaster Response Manual
Marion County Dog Control & Shelter Manual
Boston Globe, Making Disaster Plans for Pets
BOIL WATER NOTICES & PURIFYING WATER
"Boil Water Notice":
May be issued by local authorities when there is concern about possible contamination of municipal water systems and/or local water aquafers and private water wells. Typical instructions are: Water needs to be boiled at 212 degrees Fahrenheit for a total of 1 minute to decontaminate and purify the water. It is very important to do so in case there is/was any accidental contamination introduced into the water supply, due to the recent flooding event. For further instructions click the link below.
traveltips.usatoday.com/long-boil-water-purification-62933.html
Disaster Preparedness and Purifying Water:
by Clorox:
clorox.com/dr-laundry/disaster-preparedness-purifying-water
How To Purify-Water:
wikihow.com/Purify-Water
Bleach To Water Ratio Calculator:
csgnetwork.com/h2oemergencypurifycalc.html
. Determines the quantity of bleach and water mixture to meet the desired emergency water purification mixture, based on the condition of the target water. Most emergency experts and health officials suggest a mixture of 8 drops of bleach to a gallon of generally clear water for best results.
FOLLOW THESE SAFETY TIPS DURING SEVERE WEATHER EVENTS
When severe storms threaten, the safest place to be is indoors.
Avoid areas already flooded and avoid any fast-flowing water.
Be extremely cautious of any water on roads or in creeks, streams, storm drains or other areas - never attempt to cross flowing streams or drive across flooded roadways, and observe road barricades placed for your protection.
Remember that dangerous waters can seem deceptively calm, and if you encounter flooding, move to higher ground.
Keep in mind that flood dangers are even harder to recognize at night.
Be mindful that rising and moving water can also threaten people on foot and individuals near recreational waterways impacted by significant rainfall.
Monitor weather radios, on-line weather reporting, and other news broadcasts for updated information on current and anticipated severe weather in your area.
Stay informed and heed warnings by local officials.
For additional safety tips related to tornadoes, thunderstorms and flooding, see:
dps.texas.gov/dem/ThreatAwareness/weather_aware_severe.htm
WILDFIRE/BRUSH FIRE MITIGATION
FIREWISE:
firewise.org
; Summary (2 pg) of Best Practices For Homes:
Download PDF
TEXAS BURN BANS, BY COUNTY:
txforestservice.tamu.edu/Advisories/BurnBan

TEXAS FOREST SERVICE:
txforestservice.tamu.edu
;
Wildland Urban Interface Program
Note: See fire-related resources in above federal, state & regional sections.
EMERGENCY SITUATIONS: VIDEOS & ARTICLES
DOWNED POWER LINE DANGER & WHAT TO DO:
youtube.com/embed/fLVzvMTgGDY
HELP US BUILD THIS ON-LINE RESOURCE
Stay tuned for more.
Please offer any items you think would be helpful.
(send to webmaster at email address at
info@HillCountryPortal.com
)

SANDY ROAD GUEST HAUS: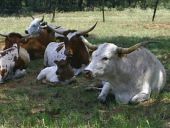 Upscale Western-style Guest House Lodging
in a Beautiful Ranch Setting in the Gorgeous Texas Hill Country

Reservations & Information: 281-300-7177
9242 RR 1320 (Sandy Road), Johnson City, TX 78636

Web: SandyRoadGuestHaus.com Email: info@SandyRoadGuestHaus.com

Come Relax & Enjoy!


---
---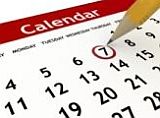 Click
for Hill Country:
»
ACTIVITIES
»
ATTRACTIONS
»
ADVENTURES
»
MARKET DAYS
»
MAPS
---

---
Check us out on


---

---

---
Texas Walks . .
What's Raised Here,
Stays Here! 100% local!!
5 locations in
Central Texas
September and October.
Corporate sponsorship
& team/individual
registrations now available.
---
---
Affordable Pre-paid Emergency Air Transport Service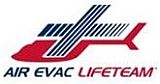 Click image for details
Protection starts at $65/yr
---
Donate To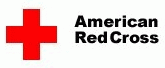 ---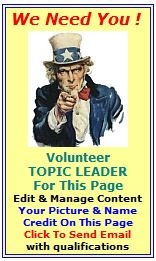 ---

Protect Your Computer Files With


On-Line storage
of your data.

Easy!

Just click
to get started.


---
---

---