Click for Free
Calendar
Event Submission
---
Click here for your



basic Portal listing!
---

---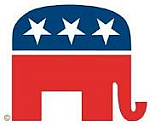 ---
---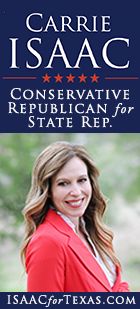 ---
BLANCO COUNTY REPUBLICAN PARTY
blancogop@gmail.com
www.blancogop.com
Facebook

---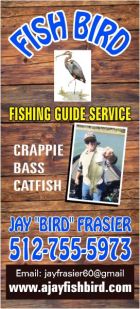 ---
COFRAN'S PC &
TECHNOLOGY HELP
- - -
Online, Remote
Tech Support &
Call-In Help Desk

Virus? Frustrated?
PC slowed down?
We can tune it up!
Internet, Wi-Fi,
Websites,
Email, Outlook,
Social Media,
Tech Marketing,
Excel, Quickbooks,
Zoom, TeamViewer,
Carbonite
** PC Repairs **

BSEE, MBA, xCPA
Veteran, Tech Officer

281-300-7177
Johnson City
info@cofran.com
www.cofran.com
---
"The Web Guy"
WEB SITE DESIGN
& MAINTENANCE
Economical
& Effective
281-300-7177
Johnson City, TX
info@cofran.com
cofran.com


---

"Business Coach"

COST CONTROLS,
EFFICIENCY &
BETTER STRATEGIES
= MORE PROFIT !!

Economical
& Effective

281-300-7177
Johnson City, TX

info@cofran.com
cofran.com


---
---

---
Cofran's Texas . . .
Hill Country Portal
A Powerful Information Database & Gateway Service for the Texas Hill Country
Use above MENU To Find "All Things In The Texas Hill Country"

Focus Topic Profile For:
VOTING GUIDE
FOR THE TEXAS HILL COUNTRY
ELECTION RESULTS
Federal, State and local elections!

Click on: Results


Here is our non-partisan guide to information about our local, county, state and national elections.

The links below will help you find information about the elections, voting dates, candidates, primaries, where to vote, qualifications for voting, provisional voting, voter registration, lost voter registration certificate, find your polling place, what's on the ballot, and answers from the candidates on major issues.
Please be an informed voter, and vote.
Be sure to also visit our Texas and Federal government resource page at:
State & Federal
We welcome inquiries, comments and submission of updates, additions, corrections & digital photos,
without compensation. Send to Editor at:
editor@HillCountryPortal.com
QUICK INDEX TO CATEGORIES (
click choice)
HIGHLIGHTS
Register to vote!
In order to vote a person must be a registered voter. You can obtain a voter registration application from a number of places, including government offices, libraries, city offices or online.
You can do this at:
Vote Texas
You can check to see if you are registered to vote at this same web site.
Or obtain the form via US postal mail from:
Register 2 Vote
Or, order an application to be mailed to you by simply texting TXVOTE to 72000 and answer a few questions (name, address). See details at:
Voter Registration Application Form
UPCOMING ELECTIONS



Last Day To Register To Vote: Oct 11, 2022

Early Voting: Oct 24 - Nov 4, 2022

MID-TERM ELECTION: Tuesday, November 8, 2022
• FIRST, MAKE SURE YOU ARE REGISTERED WHERE YOU LIVE AND WILL VOTE.

• Deadline to post candidate requirements 1 Form 1-15 (PDF) Monday, November 8, 2021
• Deadline to Post Notice of Candidate Filing Deadline (Local Political Subdivisions Only) Thursday, June 23, 2022 for local political subdivisions that have a first day to file for their candidates
• First day to apply for a ballot by mail using Application for a Ballot by Mail (ABBM) or Federal Post Card Application (FPCA). Saturday, January 1, 2022
• *First day to file does not move because of New Year's Day holiday. An "Annual ABBM" or FPCA for a January or February 2022 election may be filed earlier, but not earlier than the 60th day before the date of the January or February election.
• First Day to File for a Place on the General Election Ballot (Local Political Subdivisions Only) Saturday, July 23, 2022
• First Day to File a Declaration of Write-in Candidacy (General Election for State and County Officers) Saturday, July 23, 2022
• Last Day to Order General Election or Special Election on a Measure Monday, August 22, 2022
• Last Day to File for a Place on the General Election Ballot (Local Political Subdivisions Only) Monday, August 22, 2022 at 5:00 p.m.
• Last Day to File a Declaration of Write-in Candidacy (General Election for State and County Officers) Monday, August 22, 2022
• Last Day to File a Declaration of Write-in Candidacy (Local Political Subdivisions Only) Friday, August 26, 2022
• Last Day to Register to Vote Tuesday, October 11, 2022 *First business day after Columbus Day
• First Day of Early Voting by Personal Appearance Monday, October 24, 2022
• Last Day to Apply for Ballot by Mail (Received, not Postmarked) Friday, October 28, 2022
• Last Day of Early Voting by Personal Appearance Friday, November 4, 2022
• Last day to Receive Ballot by Mail, Tuesday, November 8, 2022 (Election Day) at 7:00 p.m. if carrier envelope is not postmarked, OR Wednesday, November 9, 2022 (next business day after Election Day) at 5:00 p.m. if carrier envelope is postmarked by 7:00 p.m. at the location of the election on Election Day (unless overseas or military voter deadlines apply)
•Tuesday, November 8, 2022 - Uniform Election Date
SEE ALL ELECTION AND VOTING RELATED DATES:
Voting Dates
. Includes Early Voting and Voting By Mail dates.
LOCAL ITEMS:
Many voting jurisdictions are also having local items on the ballot for voting. For details, check with your County Clerk office as described below.
WHO & WHAT'S ON THE BALLOT
IMPORTANT REMINDER:
During early voting, you can vote at any open polling location in your county. But, on Election Day, you can vote only at your designated precinct location polling place.
SAMPLE OFFICIAL BALLOTS:
Some county government websites and/or Facebook pages have links to their forthcoming ballot documents. See our Portal County Profiles in the menu above, select the county government website, and then the County Clerk tab, and look for "Sample Official Ballots" by precinct.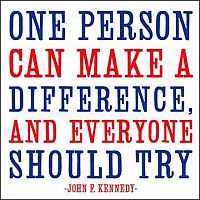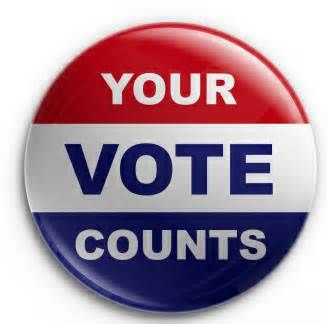 ELECTION RESULTS
GENERAL VOTING RESOURCES

SECRETARY OF STATE-ELECTIONS DIVISION:
800-252-VOTE (8683);
Elections
. The Secretary of State is the chief election officer for the State of Texas. The Secretary of State's Elections Division provides assistance and advice to election officials on the proper conduct of elections. This includes hosting seminars and elections schools, providing calendars, ballot certification, primary election funding, and legal interpretations of election laws to election officials. They also provide assistance to the general public on voter registration and other election issues.
SECRETARY OF STATE-VOTER REGISTRATION:
VoteTexas.gov
. This Texas state government website covers the who, when, what, where of voting in Texas. Early voting is described. Voter applications are available on-line at this site, and at county election offices, and many post offices and libraries. Requirements for registering to vote: Be a US citizen; Be a resident of the county; Be at least 17 years and 10 months old (you must be 18 years old by Election Day); Not be a convicted felon (unless your sentence is completed, including any probation and parole); and, Not be declared mentally incapacitated by a court of law. If a person moves or changes their name after they are registered, they must notify the local voter registrar in their home county of the new information. You can check your registration status at this web site. To complete a voter registration application, a person must provide a Texas Driver's License number or Texas Personal I.D. number issued by the Texas Dept of Public Safety. If a person has neither of those numbers, the applicant is asked to provide the last four digits of their Social Security Number. The number submitted by the applicant is verified before a voter registration certificate is issued. If none of the numbers are provided on the application, the person can still be registered, but they must show a proper form of identification at the polling location before they can receive a ballot.
TEXAS LEGISLATIVE COUNCIL:
tlc.state.tx.us
TEXAS LEGISLATURE ON-LINE:
legis.state.tx.us
TRUE TEXAS ELECTIONS:
Austin, TX.
pressleyforaustin.com
. Mission is to ensure honest and fair elections in Texas. Dr. Laura Pressley is founder of True Texas Elections, LLC, and is available for public speaking on this issue. LauraPressley@Startmail.com
REGISTRATION REQUIREMENTS:
To register to vote, an individual must be a United States citizen, a resident of the county, and at least 18 years old on Election Day. Persons must be registered to vote at least 30 days in advance of the election date.
FEDERAL ELECTION ASSISTANCE COMMISSION:
eac.gov
NOTE REGARDING: LEAGUE OF WOMEN VOTERS (US):
Founded in 1919, the League holds itself out as a non-profit, non-secular, non-partisan, trusted organization that works to promote active, informed participation of all citizens in their government. However, history has shown it also strongly and openly promotes progressive causes and thus is ideologically biased.
lwv.org
BALLOTPEDIA:
ballotpedia.org
CARTS FREE TRANSPORTATION TO POLLS:
RideCARTS.com
, 512-478-7433. Free ride to polls in certain counties. Be sure to register with CARTS before attempting to schedule a ride. Scheduled rides are available from the non-urbanized areas during Early Voting and on Election Day.
FREE VOTERS GUIDE:
Free Voters Guide
. Study the candidates, pray and then vote informed. Comprehensive statewide voters guide for primary & general elections. Based on your address. Candidate evaluations, voting records, issue questionnaire, voter registration tools. From Texas Values Action.
FEDERAL VOTING ASSISTANCE PROGRAM:
fvap.gov
TEXAS ETHICS COMMISSION:
ethics.state.tx.us
POLITICAL PARTIES

NATIONAL REPUBLICAN PARTY:
rnc.org
(www.gop.com).
Republican National Committee, 202-863-8500; 310 First St, SE, Washington, DC 20003
NATIONAL DEMOCRATIC PARTY:
democrats.org
REPUBLICAN PARTY OF TEXAS:
texasgop.org
. 512-477-9821;
1108 Lavaca, Ste 500, Austin, TX 78701
NATIONAL FEDERATION OF REPUBLICAN WOMEN:
nfrw.org
REPUBLICAN NATIONAL COMMITTEE:
gop.com
TEXAS DEMOCRATIC PARTY:
txdemocrats.org
LIBERTARIAN PARTY OF TEXAS:
lptexas.org
GREEN PARTY OF TEXAS:
txgreens.org
TEXAS TEA PARTY:
texasteaparty.org
;
texasteapartypatriots.org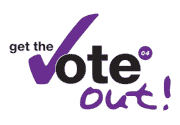 LOCAL PARTY COORDINATORS & ORGANIZATIONS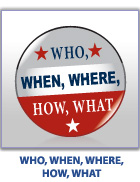 BANDERA COUNTY DEMOCRAT CLUB:
940A 12th St, Bandera, TX 78003.
votebandera.com
. bandemoclub@gmail.com,
Zelinda Perez-Secretary
BLANCO COUNTY DEMOCRATS:
Terry Casparis, Chairman,
blancocountydemocrats.org
BLANCO COUNTY REPUBLICAN PARTY:
Contact: Carlette Lewis, Chairman, 469-658-9379, crlewis0320@gmail.com,
blancogop.com
,
Facebook
, Email: blancogop@gmail.com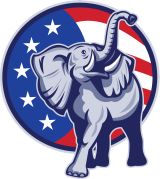 BLANCO COUNTY REPUBLICAN WOMEN (BCRW):
Meets monthly, on last Tue, alternating meeting locations from north end to south end of Blanco County. Proof and Cooper in Johnson City (Sep). The Old 300 BBQ in Blanco (Aug, Oct). No meetings in Nov-Dec.
BCRW is affiliated with the long established Texas Federation of Republican Women, helping to build strong leaders and citizen engagement toward public policy in Texas.
Facebook
, Contact Shelly Flowers, 832-493-3379, shellyflowers67@gmail.com
LIBERTARIAN PARTY OF BLANCO COUNTY:
Contact: D'Anne Welch, Party Chair, 830-392-0613; 1685 Peyton Colony Rd, Blanco, TX 78606. Promotes fiscal conservatism and individual freedom. We do not believe government has any legitimate role in matters of religion, speech, associations or lifestyle choices. Yet we expect our government to function both efficiently and effectively regarding public services such as road construction, safety and emergency response, registrations and records keeping, and most significant for our current political climate, election integrity. blanco@lptexas.org
BULVERDE AREA REPUBLICAN WOMEN:
830-228-4846; Meets 1st Mon, 7:30p at GVTC Auditorium, 36101 FM 3159.
bar-w.org
BURNET COUNTY REPUBLICAN CLUB:
burnetcountyrepublicanclub.org
. 401 E Jackson St, Burnet, TX 78611. Cheryl Hubbard, President, 830-598-1850; Gloria Blanton, Vice President, 830-693-2927; Burnet County. Republican Marble Falls Headquarters: 1119 FM 1431, Ste 200, Marble Falls
BURNET COUNTY DEMOCRAT PARTY:
432-294-2410; Katherine Edmiston
BURNET COUNTY REPUBLICAN CLUB, & BURNET COUNTY REPUBLICAN WOMEN'S CLUB:
512-756-7799;
burnetcountyrepublicanclub.org
. Linda Rogers, Chair. Web site includes precinct map and precinct chairpersons
CANYON LAKE REPUBLICAN WOMEN:
POB 2751, Canyon Lake, TX 78133.
canyonlakerw.com
COMAL COUNTY DEMOCRATIC WOMEN:
830-832-4957, 830-935-4504; Meets 2nd Fri of every month, 11:30a, at Tye Preston Memorial Library, 16311 South Access Rd. Bring a friend and a dish to share.
COMAL COUNTY REPUBLICAN PARTY:
comalcountygop.org
FREDERICKSBURG TEA PARTY:
Kent Fields.
fredericksburgteaparty.org
GILLESPIE COUNTY DEMOCRAT CLUB:
Meets 3rd Wed at EMS Bldg, 6:30p. George Keller: 830-7982-4232; Bill McBride, 830-997-6263.
gillespiedemocrats.org
GILLESPIE COUNTY REPUBLICANS:
Quarterly meetings with guest speaker and meals, at Hermann Sons Lodge, 1109 S Adams. All welcome but must RSVP.
gillespiecountygop.org
. Contact: Dalton Fromme, 830-997-3740; Lunch (Jeanie) Pehl: 830-644-2342; Secretary: Betty Hahn: 830-669-2353
GILLESPIE COUNTY REPUBLICAN WOMEN:
830-998-2920; Fredericksburg, TX.
gillespiecountrygop.org/gcrw.htm
. Meets 3rd Wed. Rita Travis: 830-997-0961; Debbi McCurdy: 830-998-2920
(NORTH) HAYS REPUBLICAN GROUP:
Facebook
HAYS GOP EXECUTIVE COMMITTEE:
HAYS CONSTITUTIONAL REPUBLICANS:
hcr100.org
HAYS COUNTY REPUBLICAN PARTY:
haysgop.org
HAYS COUNTY REPUBLICAN WOMEN:
hayscountyrepublicanwomen.org
HAYS COUNTY YOUNG REPUBLICANS:
900 Bugg Ln, San Marcos, TX 78666.
hayscoyoungrepublicans.org
HIGHLAND LAKES REPUBLICAN WOMEN:
Jolene Hawkins, 512-734-1121; Susie Sitton, 325-379-2049
HILL COUNTRY YOUNG REPUBLICANS:
512-766-4297;
hillcoyr.org
. An organization of passionate 18-40 year olds based in Austin, who work with campaigns, PACs, coalitions, and the GOP to make sure the voices of the youth are heard and strong conservative representatives are elected.
KENDALL COUNTY AREA DEMOCRAT WOMEN:
830-755-4434.
kcadw.com
. Meets 2nd Thurs in Boerne area.
KENDALL COUNTY REPUBLICAN CLUB:
Scott Kramer, skramer43@gmail.com
KERRVILLE TEA PARTY:
830-792-3287; Kerrville, TX 78028
KERR COUNTY AREA TEXAS DEMOCRAT WOMEN:
830-895-0471; 345 Twin Springs Rd N, Kerrville, TX 78028-8659.
tdw.org/KCADW
. Non-Profit Texas Democratic Women was organized in 1987 as one response to the growing political interest expressed by mainstream women from across the state. TDW promotes the increased political activity and influence of Democratic women in Texas politics and government. Gloria Algeo, galgeo@ktc.com
REPUBLICAN WOMEN OF KERR COUNTY:
rwkctx.org
,
facebook.com/Republican-Women-of-Kerr-County-110181299005863
. Meet the 3rd Fri at Inn of the Hills, Kerrville
KYLE-BUDA REPUBLICAN GROUP:
kbrg.org
. Alice Chisholm, 512-312-4210
LLANO COUNTY REPUBLICAN PARTY:
830-596-3413; Precinct 205 Chair, Debbie Alexander, 15649 RR 2241, Tow, TX 78672.
llanogop.org
. debbie42471@yahoo.com
LLANO TEA PARTY:
Meets 1st Thurs, at American Legion Hall, 200 Legion Dr, Llano, 6p. Lee Ellis: 325-248-4090, Hugh Dawson: 325-247-4567, secretary@llanoteaparty.org , darlenemcarlson@gmail.com
LONE STAR TEA PARTY:
469-688-4913; Arlington, TX.
lonestarteaparty.com
,
Facebook
. Smaller Government - Lower Taxes - Personal Responsibility, Taxed Enough Already
MASON COUNTY REPUBLICAN WOMEN:
325-347-9605;
facebook.com/MasonCountyRepublicanWomen
MASON COUNTY REPUBLICAN CLUB:
325-347-9447
MEDINA COUNTY DEMOCRAT PARTY:
Sandy Young, County Chair, 210-548-6585
medinademocrats.org
. Meet 3rd Tue at the Moye Retreat Center, Castroville, at 6:30p; and every Fri at 10a at El Charro Restaurant in Hondo for Coffee and Conversation.
NEW BRAUNFELS REPUBLICAN WOMEN:
nbrw.com
NORTH SHORE REPUBLICANS:
Monthly meetings held at the Lago Vista POA Activity Center, Boggy Ford at American Dr, in the Blue Bonnet Room. Contact: Patti Ulrich, NSR president, 512-507-5665
REAL COUNTY REPUBLICAN PARTY:
Jack DuBose, Real County Republican Chairman: 830-279-2263.
facebook.com/groups/realcountygop
SAN MARCOS AREA REPUBLICAN TEXANS GROUP:
512-364-0050; 102 Wonder World Dr #304-131, San Marcos, TX 78666.
smrepublicans.com
STAR REPUBLICAN WOMEN (SRW):
starrw.wordpress.com
. Serves Llano County area. Meets 3rd Tue (except June-Aug), at Quail Point Lodge, 708 Red Sails, Horseshoe Bay. Lunch at 12:30, meeting at 1p. Charlotte Hewitt, 830-598-1901
TEXAS CONSERVATIVE COALITION:
Austin, TX.
txcc.org
. Est 1985 to shape public policy by promoting limited government, individual liberty, free enterprise, traditional values
TEXAS PATRIOTS PAC:
texaspatriotspac.com
. 713-400-1272; 1544 Sawdust Rd, Ste 402, The Woodlands, TX 77380. info@texaspatriotspac.com
TEXAS STATE COLLEGE REPUBLICANS:
832-540-7669;
Facebook
, collegerepublicans@txstate.edu. The largest and most involved political student organization on campus.
WILLIAMSON COUNTY DEMOCRAT PARTY:
512-851-0138; Liberty Hill, TX 78642.
wilcodemocrats.org
. 1915 S Austin Ave, Ste 111 (Just east of the old Monument Café location) Georgetown, TX 78626. Karen Carter, chair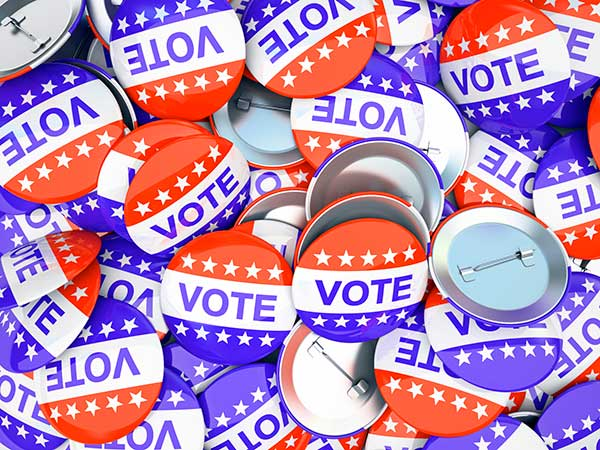 WILLIAMSON COUNTY REPUBLICAN PARTY:
512-863-8481; 716 Rock St, Georgetown, TX 78626
WIMBERLEY AREA REPUBLICANS:
512-877-0087; 13501 RR-12, Ste 104-I, Wimberley, TX. 786776.
wimberleyarearepublicans.com
. Monthly membership meetings the first Sunday at VFW, 401 Jacobs Well Rd, Wimberley, TX 78676 at 5:30p unless a holiday. Ann McDorman, txam@live.com
GOP BUZZ:
See
gopbuzz.com
for a calendar of local events in support of conservative Republicans.
>> And, of course, you can use your favorite browser to search for any topic of interest, from the "Tea Party" movement, to web sites hosted by the candidates.
Back To >> TOP OF PAGE & MAIN INDEX or BEGINNING OF DIRECTORY LISTINGS THIS PAGE
CANDIDATES, CAMPAIGN NOTICES & ADVERTISING
This space is reserved for election notices and brief profiles that candidates provide to inform the public of their background, qualifications and positions.
Stay tuned for more details.
TEXAS DISTRICTS
DETERMINE YOUR DISTRICT & REPRESENTATIVES:
fyi.capitol.texas.gov/Home.aspx
MAPS:
Note: These are large pdf files (requires a pdf reader) and may take a long time to download depending on your internet connection speed.
Maps also available at Texas Legislative Council:
tlc.state.tx.us/redist/redist.htm
VOTING/POLLING INFORMATION & LOCATIONS (by precinct number)
Remember to take along your identification and voter registration card. Locations for General Elections and Primary Elections can be different. To avoid problems, verify your polling location sufficiently in advance as locations can change.
Look on your voter registration card for your Precinct number to find your voting location.
Precinct Numbers: A 3 digit number is the typical format, where the first digit is the precinct number, and the next two digits together represent sections within the precinct. See local precinct maps.
See Secretary Of State:
Polling Locations
Recent polling locations:
Be sure to check locally for most current location. They change often based on expectations of voter turn out!
BANDERA COUNTY:
Toba Perez-Wright, Elections Administrator, 830-796-8146; 403 12th St, Bandera, TX 78003.
Voting
BLANCO COUNTY:
Voter Registration (Count Tax Assessor-Collector): 830-868-7178; Elections (County Clerk): 830-868-7357, Johnson City, TX 78636.
County Web
,
Voting
,
Precinct Map
,
Sample Ballots
Elections Administrator: 830-868-7168; 101 E Cypress, POB 13, Johnson City, TX 78636-0013. electionsadmin@co.blanco.tx.us
Early Voting Locations:
Courthouse Annex, 101 E Cypress, Johnson City (Hoppe Room), TX 78636
South Blanco Annex: 402 Blanco Ave, Blanco, TX 78606


General Election Precinct Locations:
102: Blanco Masonic Hall, 501 11th St, Blanco, TX 78606
201: Good Shepherd Catholic Church, 285 281 Loop Rd, Johnson City, TX 78636
302: Courthouse Annex, 101 E Cypress, Johnson City (Hoppe Room), TX 78636
303: Commissioner's Barn, Precinct 3: 862 RR 962 E, Round Mountain, TX 78663
401: South Blanco Annex: 402 Blanco Ave, Blanco, TX 78606
BURNET COUNTY:
Barbara M. Agnew, Burnet County Elections Administrator: 512-715-5288; 220 S Pierce, Burnet, TX 78611.
Voting
COMAL COUNTY:
Voter Registrar's Office at 830-221-1352.
Voting
EDWARDS COUNTY:
Allen Ray Moody, County Attorney, 830-683-6128; 400 Main St, Rocksprings, Tx 78880.
Voting
GILLESPIE COUNTY:
Elections Office: Marissa Weinheimer, 830-997-6519; 101 W Main, Unit #2, Fredericksburg, TX 78624.
Voting
HAYS COUNTY:
Joyce A. Cowan, Elections Administrator/Voter Registration, 512-393-7310; 712 S Stagecoach Trail Ste 1045, San Marcos, TX 78666.
Voting
441: Dripping Springs Church of Christ, 470 Old Hwy 290 W, Dripping Springs, TX 78619
442: Driftwood Community Center, 15100 FM 150 W, Driftwood, TX 78619
444: Sunset Canyon Baptist Church, 4000 US 290, Dripping Springs, TX 78619
449: DSISD Administration Office, 510 W Mercer St, Dripping Springs, TX 78619
KENDALL COUNTY:
Staci L. Decker, Elections Administrator, 830-331-8704; 221 Fawn Valley Dr, Boerne, TX 78006.
Voting
KERR COUNTY:
Elections Office, 830-792-2242; 700 Main St, Ste 124, Kerrville in the Tax Assessor's office.
Voting
KERRVILLE CITY ELECTIONS:
Cailloux City Center: 910 Main St, Kerrville, TX
KIMBLE COUNTY:
325-446-3353; County Clerk, Haydee Torres, 501 Main St, Junction, TX 76849.
co.kimble.tx.us/ips/cms/countyoffices/countyClerk.html
. No web information available regarding elections.
LAMPASAS COUNTY:
512-556-8271; County Clerk, Connie Hartmann, Lampasas, TX 76550.
Voting
. Location of Polling Places:
New Covenant Church: 1604 Central Texas Expressway Lampasas, TX
Kempner Fire Dept. Training Center, 315 Pecan St, Kempner, TX
Clear Creek Baptist Church: 3350 FM 2657, Kempner, TX
Adamsville Community Center: 174 CR 3740, Adamsville, TX
Lometa Justice of Peace Building, 200 N 4th, Lometa, TX
LLANO COUNTY:
Elections Administrator: Cindy Ware, 325-247-5425; 1447A TX-71 E, Llano, TX 78643.
Voting
101: South Llano: Llano County Annex: 1447 TX 71 E, Llano
102: Blue Lake: Blue Lake Community Center: 214 W Bluebonnet Dr, Blue Lake
108: Sunrise Beach: City Hall/Civic Center: 124 Sunrise Dr, Sunrise Beach
109: Horseshoe Bay: Horseshoe Bay City Office: No. 1 Community Dr, Horseshoe Bay
203: Buchanan Dam: LCRA Bldg: 8347 RR 1431, W Buchanan Dam
204: Bluffton: Lakeshore Branch Library: 7346 TX 261, Buchanan Dam
205: Tow: First Baptist Church: 166=521 RR 2241, Tow
307: Kingsland: Kingsland Public Library: 125 W Polk, Kingsland
410: W Llano: Llano County Library: 102 E Haynie, Llano
MASON COUNTY:
County Clerk, Pam Beam: 325-347-5253; 201 Fort McKavitt, Mason, TX 76856.
Voting
MCCULLOCH COUNTY:
County Clerk, Tina A. Smith, 325-597-2400 ext. 2; 101 N High, Brady TX 76825.
Voting
MEDINA COUNTY:
County Clerk: Lisa J. Wernette, 830-741-6040; 1100 16th St, Rm 109, Hondo, TX 78861.
Voting
MENARD COUNTY:
County Clerk: 325-396-4682; 206 E San Saba (at Menard County Courthouse), Menard, TX 76859.
Voting
REAL COUNTY:
County Clerk: Bella A. Rubio, 830-232-5202; Leakey, TX 78873.
Voting
1, 2, 6: Real County Courthouse, Courtroom
4, 7: County House, 107 E 5th St, Camp Wood
Branch: Garven Store, 27304 US 83 N, Mountain Home, TX 78058
SAN SABA COUNTY:
Kim Wells, 325-372-3614; 500 E Wallace, San Saba, TX 76877.
Voting
TRAVIS COUNTY:
512-854-9473; Main Ofc: 5501 Airport Blvd, Austin, TX 78751-1410. Travis County Voter Registration: Austin, TX 78714.
Registration
. Tax_Office@co.travis.tx.us
Travis County Clerk:
Web
,
Elections
,
Elections 2
Satellite Ofc, Southwest Austin - Oak Hill: 512-854-9473; 8656 TX-71 W, Bldg B, 2nd Fl, Austin, TX 78735-8075
UVALDE COUNTY:
Ramona Esquivel Hobbs, County Clerk, 830-278-6614; Uvalde, TX 78802.
Voting
WILLIAMSON COUNTY:
Elections Department: 512-943-1630; 301 SE Inner Loop, Ste 10, Georgetown, TX 78626.
Voting
APPROVED VOTER DOCUMENTATION
According to the Voter Registration Certificate, "A voter must show one of the following forms of photo identification at the polling location before the voter may be accepted for voting:
Driver's license
Election identification certificate
Personal identification card or concealed handgun license issued by the
Texas Department of Public Safety
United States Military identification card that contains the person's photograph
United States citizenship certificate that contains the person's photograph
A United States passport
The above identification must be current and not expired, or if expired, then it must have expired no more than 60 days before it is presented for voter qualification at th the polling place. Please contact the Secretary of State or your local voter registrar for information concerning when the above photo identification rules are effective, and for information concerning limited exceptions to the phone identification requirement for certain voters with disabilities, or voters with religious objections to being photographed, and voters affected by certain natural disasters."
According to the League of Women Voters of Texas, "In the General Election, voters in Texas may vote for any candidates they wish, regardless of whether they voted in a a party primary or participated in a party convention. all candidates form all parties are on the same ballot.
When you go to vote, take your registration certificate with you. If you do not provide a voter registration certificate, you may vote by providing some other form of identification. You will be allowed to vote if your name appears o the rolls in your county of residence. The following are acceptable forms of identification for the November 6 General Election:
Drivers license
Personal identification card issued by the Dept. of Public Safety
Another form of identification containing your photograph
Birth certificate
United States citizenship papers
A United States passport
Official mail addressed to you from a governmental entity
Paycheck that shows your name and address
Current utility bill
Bank statement
Government check, or other government document that shows your name and address"
Photo ID now required for voting in Texas
Excerpted From the Texas Secretary of State website, dated June 25, 2013:
AUSTIN, TX – Texas Secretary of State John Steen today announced that photo identification will now be required when voting in Texas elections. His announcement follows a decision Tuesday by the U.S. Supreme Court that cleared the way for photo ID requirements in Texas, originally passed by the Texas Legislature in 2011, to take effect.
A voter will be required to show one of the following forms of photo identification at the polling location before the voter will be permitted to cast a vote:
Texas driver license issued by the Texas Department of Public Safety (DPS)
Texas Election Identification Certificate issued by DPS
Texas personal identification card issued by DPS
Texas concealed handgun license issued by DPS
United States military identification card containing the person's photograph
United States citizenship certificate containing the person's photograph
United States passport
With the exception of the U.S. citizenship certificate, the identification must be current or have expired no more than 60 days before being presented at the polling place.
Election identification certificates are now available only for voters who do not already have a required form of photo identification. There is no fee for the certificate. Information on how to obtain an election identification certificate can be found at
dps.texas.gov
. You may also contact DPS by telephone at 512-424-2600.
To review frequently asked questions and answers, visit
votetexas.gov
. For specifics on voter identification, see:
votetexas.gov/register-to-vote/need-id
POLLING BOOTH RULES & PROTECTION
Hours Open For Voting: All Texas primary election locations are open 7a-7p.
Voters are not allowed to use their phones in the polling booth (election location).
You may bring into the polling booth: a sample ballot marking your choices; personal notes; copy of League of Women Voters Guide.
Remember that it is important to be quiet in the polling booth as other voters are concentrating on their voting process.
Election Protection: If anyone attempts to prevent someone from voting, contact Election Protection Coalition Hotline: 866-687-8683 (866-OUR-VOTE). For more information, visit:
866ourvote.org/state/texas
FOUNDATION DOCUMENTS
TEXAS CONSTITUTION:
Web
US CONSTITUTION AND OTHER NATIONAL FOUNDING DOCUMENTS:
Web

Back To >> TOP OF PAGE & MAIN INDEX or BEGINNING OF DIRECTORY LISTINGS THIS PAGE

SANDY ROAD GUEST HAUS: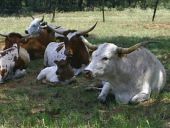 Upscale Western-style Guest House Lodging
in a Beautiful Ranch Setting in the Gorgeous Texas Hill Country

Reservations & Information: 281-300-7177
9242 RR 1320 (Sandy Road), Johnson City, TX 78636

Web: SandyRoadGuestHaus.com Email: info@SandyRoadGuestHaus.com

Come Relax & Enjoy!


---
Back To >> TOP OF PAGE & MAIN INDEX or BEGINNING OF DIRECTORY LISTINGS THIS PAGE
---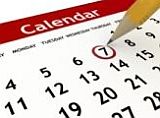 Click
for Hill Country:
»
FESTIVALS/MAJOR EVENTS
»
MAPS
---

---
Check us out on


---

---

---
PSA:
Public Service Announcements !
- - -

• Local Elections:
Saturday, May 1, 2021.

• Email us your PSAs
to post here.
---
---
Texas Walks . .
What's Raised Here,
Stays Here! 100% local!!
5 locations in
Central Texas
September and October.
Corporate sponsorship
& team/individual
registrations now available.
---
---
Affordable Pre-paid Emergency Air Transport Service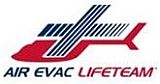 Click image for details
Protection starts at $65/yr
---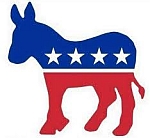 ---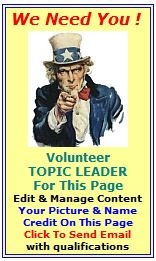 ---

Protect Your Computer Files With


On-Line storage
of your data.

Easy!

Just click
to get started.


---
---

---