Click for Free
Calendar
Event Submission
---
Click here for your



basic Portal listing!
---

---
FIRST CHOICE SHUTTERS
& BLINDS





Serving South-Central Texas
Quality window treatments
Plantation shutters, blinds, screens, shades
Wood and faux wood available
Made in America

Locally owned & operated:
Tim & Barbara Van Tassel
830-201-2151
timgvant@hotmail.com
Johnson City, TX
Call, email or text with questions or to arrange a no-obligation visit and quotation at your place.
Facebook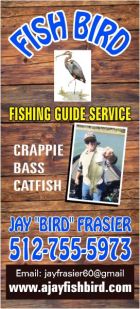 ---
Carport & Tent Spot Rentals In Rural Kerrville During Eclipse
---
COFRAN'S PC &
TECHNOLOGY HELP
- - -
Online, Remote
Tech Support &
Call-In Help Desk

Virus? Frustrated?
PC slowed down?
We can tune it up!
Internet, Wi-Fi,
Websites,
Email, Outlook,
Social Media,
Tech Marketing,
Excel, Quickbooks,
Zoom, TeamViewer,
Carbonite
** PC Repairs **

BSEE, MBA, xCPA
Veteran, Tech Officer

281-300-7177
Johnson City
info@cofran.com
www.cofran.com
---
"The Web Guy"
WEB SITE DESIGN
& MAINTENANCE
Economical
& Effective
281-300-7177
Johnson City, TX
info@cofran.com
cofran.com


---

"Business Coach"

COST CONTROLS,
EFFICIENCY &
BETTER STRATEGIES
= MORE PROFIT !!

Economical
& Effective

281-300-7177
Johnson City, TX

info@cofran.com
cofran.com


---
---

---
Cofran's Texas . . .
Hill Country Portal
A Powerful Information Database & Gateway Service for the Texas Hill Country
Use above MENU To Find "All Things In The Texas Hill Country"

Focus Topic Profile For:
DUDE & GUEST RANCHES
IN THE TEXAS HILL COUNTRY
class="floatR6"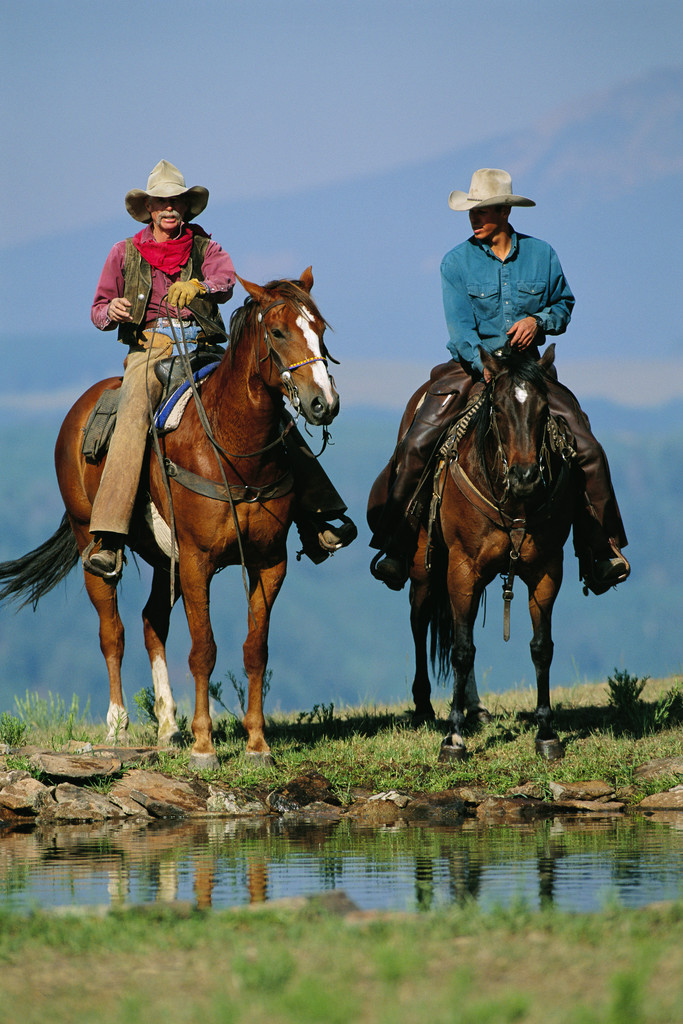 Dude ranches are special places where adults and children alike can experience something of the cowboy life. The Hill Country has a few notable dude ranches where you can partake in this life on a guest basis, and typically enjoy horseback riding, hiking, camp fires, outdoor cooking, clean air, beautiful starry nights and a simpler, quieter, less rushed atmosphere. Here is our list of guest/dude ranches. The emphasis usually is on a family vacation with a combination of organized and informal activities in a multi-family setting.
Dude ranches tend to have more organized activities with most everything done at their ranch, while guest ranches tend to have less organized activities where you make your own plans and arrangements. Both have full lodging accommodations.
Be sure to check out the detailed profile page in this Portal site for each town to see their event calendar and more detail on fun things to do in the area.
Best to check their web site or call them to get the latest details.
If you are in to horses, check out our focus page:
Horses & Riding in the Hill Country
, and water recreation at
Tubing & Paddling
.
And, be sure to check out our focus page on historic dance halls that favor Country Western music, at:
Country Western Dancing
.
QUICK INDEX TO CATEGORIES (
click choice)
DUDE & GUEST RANCHES LISTED BY CITY WITHIN THE HILL COUNTRY

DIXIE DUDE RANCH:
830-796-7771; 800-375-9255; 830-796-7771; 833 Dixie Dude Ranch Rd, Bandera, TX 78003.
dixieduderanch.com
. Traditional dude ranch with 20 units in cabins and lodge. 725 acre working stock ranch. Longhorn breeders. Horseback trail-riding, advanced rides, and arena for lessons. Pool, hot tub, fishing, playground, basketball, volleyball, horseshoes, hiking and nature trails. Cowboy breakfasts, bonfires, cookouts, hayrides and Western entertainment, authentic ranch experience. Overnight trail rides and Native American spiritual/vision quests. Historic barn and Range War cemetery. Bandera's oldest since 1937. Full American Plan.
FLYING L GUEST RANCH & RESORT:
830-460-3001; 800-292-5134; 566 Flying L Dr, Bandera, TX 78003.
flyingl.com
. 86 Texas-sized suites and condos, many with fireplaces. Hill country cuisine in a western style resort. Horseback riding along San Julian Creek and through the hills. Family activities include fishing, hayrides, swimming, tennis, basketball and 18-hole championship golf course with driving range. Petting corral, playground. Campfire and s'mores each night. 3-acre water park, fitness center, and putt-putt golf course.
HALF MOON RANCH:
830-796-8577; 4423 FM-2828, Bandera, TX 78003. Horse boarding and training on 33 acre ranch, with 34 covered stalls, round pens, close to state park and trails, full/part/overnight boarding, temporary trailer parking. Special "Cowboy Town Campfire Series", with chuck wagon supper, campfire, live music, poetry, stories, equine entertainment, trail rides, emporium & cantina, and more. No web site.
HILL COUNTRY EQUESTRIAN LODGE:
830-796-7950; 1580 Hay Hollar Rd, Bandera, TX 78003.
hillcountryequestlodge.com
. Luxury accommodations in secluded cabins with limestone fireplaces. Overnight boarding for guest horses. Private rides and riding instruction available on lodge's horses. Clinics. Adjoins Hill Country State Natural Area. 6,000 acre ranch. Wildlife viewing, hiking, mountain biking. 10 minutes from golf, shopping, dining and entertainment in Bandera.
LH7 RANCH:
830-796-4314; TX-16, Bandera, TX 78003. Just E of town.
lh7ranchresort.com
. Nine limestone cottages with Heat & AC, equipped kitchens on 1,200 acre working longhorn ranch. Lodge with fireplace, pool. 14 RV hookups/electric & water. Primitive camp sites lakeside and riverside. 50 acre fishing lake for guests. Bring your own horse. Longhorn Ranch Tours for groups and individuals. Birding Tours available. Group picnics, celebrations and weddings.
MAYAN DUDE RANCH:
830-796-3312; 350 Mayan Ranch Rd, Bandera, TX 78003.
mayanranch.com
. 68 rooms in cottages or lodges, some with fireplaces, VCR's & microwaves. Full American Plan. 350 acres, Medina River for swimming, fishing, tubing. Morning and afternoon trail rides along the Medina River and surrounding hills. Pool, tubing, tennis courts, volleyball, basketball, horseshoes, nature trails, barbecues, hayrides, steakfrys, cowboy breakfast cooked on the trail. General Store. Conference Center. Children's activities during summer & holidays. Golf nearby.
MEDINA RIVER RANCH RESORT & CONFERENCE CENTER:
832-262-2805; 1515 Old Castroville Rd, Bandera, TX 78003.
medinariverranchresort.com
Home to some of the finest hunting action you will ever experience along with upscale luxury accommodations. A scenic serenity located 6 mi outside of historic Bandera. Developed to provide guests with the highest quality adventures possible while participating in all types of different events. Corporate meetings & hunts, family vacations, and couple get-a-ways are a few of their services. Others enjoy pursuing native or exotic game on exhilarating hunts that can go on for a few days but last a lifetime. Hunting and leisure packages available. Year round exotic game hunting, fishing, wildlife safari, horseback riding, skeet shooting, wave runners, pontoon boat, ATV's. Rustic Texas ranch style accommodations in four cottages for hunters, vacationers, and corporate groups. Full amenities.
PURPLE SAGE RANCH CONFERENCE CENTER & RETREAT:
800-373-0931 or 830-796-7703; 756 Purple Sage Rd, Bandera, TX 78003.
purplesageranch.com
. 500 acre corporate conference and meeting facility with over 3,000 square feet of meeting space complete with conference tables, ergonomic chairs, audio/visual equipment, meeting supplies, continuous beverages and snacks. Suited for corporate outings up to 100 with lodging for 60 in 8 cabins and 2 lodges. Customized menus. Pool, exercise room, horseback riding, skeet shooting.
RANCHO CORTEZ:
830-796-9339; 866-797-9339 or 830-796-9339; 872 Hay Hollar Rd, Bandera, TX 78003.
ranchocortez.com
. 15 deluxe suites and bunkhouse with porches, 2 RV spaces, pool & outdoor spa, lodge, and dining room. Adjacent to Hill Country State Natural Area for trail rides. Guests can choose between ranch packages and fitness packages. 40+ miles of trails. Rides can be scheduled for one to two hours or longer. Riding lessons.
RUNNING-R GUEST RANCH:
830-796-3984; 9059 Bandera Creek Rd, Bandera, TX 78003.
rrranch.com
. 14 western-style cabins. Horseback riding for beginners and advanced riders from 1 to 5 hours, direct access to 5,500 acre Hill Country State Natural Area, arena for riding lessons. Guests may also bring their own horses. Pool, bar-b-ques, campfires, cowboy breakfasts, hayrides, biking, hiking. Lodge with open fireplace, TV/video and pool table. Breakfast & lunch served.
SHADOW DANCE RANCH:
830-562-3529, Bandera, TX 78003. No web site. Specializes in guided trophy hunts for native and exotic game on 1600 unfenced acres. 25 acres of lakes available for fishing. 3 bedroom fully furnished hunters house.
SILVER SPUR GUEST RANCH:
Closed
7 CANYONS RANCH:
830-562-3333, Bandera, TX 78003.
7canyonsranch.com
. Dramatic Texas Hill Country Ranch with cattle baron style hunting lodge. Specializing in Corporate hunts for Trophy Whitetail, Axis, Blackbuck and more. Available for retreats and reunions.
DUDE & GUEST RANCHES IN OTHER AREAS OF THE HILL COUNTRY
B.R. LIGHTNING RANCH:
830-535-4096; 800-994-7373; 818 FM 1283, Pipe Creek, TX 78063.
lightningranch.com
. This is a dude ranch but not overly regimented - pick and choose what you want to do. Family owned and operated working ranch. Has 7 cottages, 1 & 2 bedroom. Trail rides, hay rides, camel rides, exotic animals, and barbecues. Meeting/party room will accommodate up to 85. Chuck wagon dinners available. Rodeo every Friday night during the summer. Horseback riding available by the hour, 2 hours, half-day with lunch, and overnight with all meals & camping equipment included. Riding and roping lessons. Equine facility with boarding, lessons, training, breaking, arena, round pen and miles of trails. Nightly and weekly boarding. Pavilion with a dance floor, yard games, pool. Great for kids, very family oriented. Near Bandera.
CHALK BLUFF PARK:
830-278-5515; 1108 Chalk Bluff Road, Uvalde, TX 78801.
chalkbluff.com
. A 400 acre multi-use, family playground destination located on Nueces River S of Camp Wood. With upwards of 1000 guests in the peak summer period you won't be lonely! Features a 300' superb cliff near the water and lake frontage. Rentals of canoes, tubes, kayaks, bikes, fishing poles. Shuttle service for tubing or paddling down the river. Store, fishing, trails for hiking and mountain biking, boats, putt-putt golf, yard games, arrow head hunts. Animal menagerie. Pavilion with cooking facilities. 60 Cabins with bath and AC. 40+ RV sites with full service hookups. Primitive camping. Horseback rides (1 hour with 3 river crossings) and hayrides provided by neighboring outfitter. Horse camps with prior arrangements. Round pen. Fall hunting (deer, hogs, birds).
COLBERT RANCH:
512-355-2444/3225; 2505 S FM 1174, Bertram, TX 78065.
ridecolbertranch.com
. 250 acres of diverse terrain, seasoned American quarter horses, hayrides, meals. On South San Gabriel River. We accommodate groups from 2 to 150 people and beginner to advanced riders. Wide variety of activities fit for entire family. From single session trail rides to horseback riding groups for any age, equine experiences to fit every ability level. Pavilion, horse petting/brushing, arena riding. Hiking. Corporate meeting space and special events.
DOUBLE B RANCH & RESORT:
830-990-9500; 800-830-5008; 225 Living Water Ranch Rd, Harper, TX 78631. Dude Ranch. Camping, hiking, catch and release fishing (perch, bass, catfish and trout), swimming and riding. Lodge rooms and one, two and three bedroom cabins, and tent camping. 1,100-acre ranch is located outside of Tivydale, S of Fredericksburg.
FLYING M RANCH:
512-355-9492; 1335 CR 264, Burnet, TX 78605.
flyingmtexas.com
. Working ranch offers riding lessons for children and adults. They will train both you and your horse. Trail rides. 2 mi from Bertram.
HOMER MARTIN GUEST RANCH:
325-347-6852; 10022 Simonsville Rd., Mason, TX 76856. Camping, horseback riding, hiking, birding. Has cozy, air-conditioned cabins, and a main Lodge House with fully equipped kitchen, dining room, social room and game room for cards or dominoes.
OL' CACTUS JACK:
512-263-2388; 13433 W. Hwy 71, Bee Cave, TX 78738. Close to Lake Travis. Horseback riding.
POST OAK FARM & GUEST RANCH:
512-756-4647; 1019 Hoover Valley Road (CR 116), Burnet, TX 78611.
postoakfarm.com
. Offers ranch rides, riding lessons for all ages, horsemanship clinics, horse boarding and training. 1.5 hour trail rides. They will let you ride out in the pastures range-style instead of having to ride in-line like most places do. Lodging. Advance reservations are required for all riding. No web site.
SCENIC TRAIL RIDES:
830-597-6400; Camp Wood, TX 78833. Horseback riding facility located in Nueces Canyon area. Rides arranged via Clear Creek Outfitters.
7 CANYONS RANCH:
830-562-3333. Seco Pass Rd, Tarpley, TX 78883.
7canyonsranch.com
. Dramatic Texas Hill Country Ranch with cattle baron style hunting lodge. Specializing in Corporate hunts for Trophy Whitetail, Axis, Blackbuck and more. Available for retreats and reunions.

SANDY ROAD GUEST HAUS: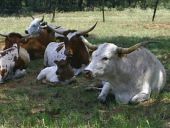 Upscale Western-style Guest House Lodging
in a Beautiful Ranch Setting in the Gorgeous Texas Hill Country

Reservations & Information: 281-300-7177
9242 RR 1320 (Sandy Road), Johnson City, TX 78636

Web: SandyRoadGuestHaus.com Email: info@SandyRoadGuestHaus.com

Come Relax & Enjoy!


---
---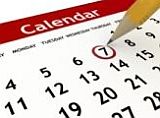 Click
for Hill Country:
»
ACTIVITIES
»
ATTRACTIONS
»
ADVENTURES
»
MARKET DAYS
»
MAPS
---

---
Check us out on


---

---

---
Affordable Pre-paid Emergency Air Transport Service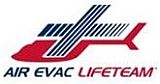 Click image for details
Protection starts at $65/yr
---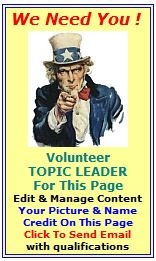 ---

Protect Your Computer Files With


On-Line storage
of your data.

Easy!

Just click
to get started.


---
---

---