Click for Free
Calendar
Event Submission
---
Click here for your



basic Portal listing!
---

---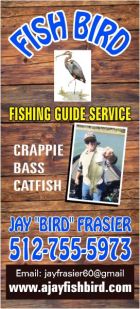 ---
COFRAN'S PC &
TECHNOLOGY HELP
- - -
Online, Remote
Tech Support &
Call-In Help Desk

Virus? Frustrated?
PC slowed down?
We can tune it up!
Internet, Wi-Fi,
Websites,
Email, Outlook,
Social Media,
Tech Marketing,
Excel, Quickbooks,
Zoom, TeamViewer,
Carbonite
** PC Repairs **

BSEE, MBA, xCPA
Veteran, Tech Officer

281-300-7177
Johnson City
info@cofran.com
www.cofran.com
---
"The Web Guy"
WEB SITE DESIGN
& MAINTENANCE
Economical
& Effective
281-300-7177
Johnson City, TX
info@cofran.com
cofran.com


---

"Business Coach"

COST CONTROLS,
EFFICIENCY &
BETTER STRATEGIES
= MORE PROFIT !!

Economical
& Effective

281-300-7177
Johnson City, TX

info@cofran.com
cofran.com


---
---

---
Cofran's Texas . . .
Hill Country Portal
A Powerful Information Database & Gateway Service for the Texas Hill Country
Use above MENU To Find "All Things In The Texas Hill Country"

City Profile For:
KERRVILLE, Texas
"Lose Your Heart To The Hills"
Population (2015): 23,136Elevation: 1,645 ftArea: 20.3 sm
County:
Kerr
(county seat)
Zip Code: 78028, 78029Area Code: 830Time Zone: CST
Coordinates: 30° 2' 47" N, 99° 8' 26" W
Location: 58 mi NW of
San Antonio
, 85 W of
Austin
; 25 mi S of
Fredericksburg
Highways: IH-10, TX 16, 27Creeks: TownRivers: GuadalupeLakes: Kerrville; Kerrville Ponding
Quick Link To:
Directory Listings in Kerrville
BACKGROUND INFORMATION
CITY:
City Of Kerrville: 830-257-8000; 800 Junction Hwy, Kerrville, TX 78028 kerrvilletx.gov
CHAMBER, TOURISM & ECONOMIC DEVELOPMENT:
SMALLER NEIGHBORING TOWNS:
10 mi NW of
Center Point
, 18 mi NW of
Comfort
, 25 mi S of
Fredericksburg
, 7 mi SE of
Ingram
, 65 mi N of
Medina
, 17 mi SE of
Mountain Home
PRINCIPAL BUSINESS:
Tourism; Major regional commerce center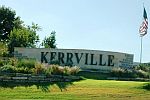 MAJOR ATTRACTIONS:
See full details in
Directory
below.
Arts: Kathleen C. Cailloux Theater; Hill Country Youth Orchestras; Kerr Arts & Cultural Center; Playhouse 2000
Museums: Hill Country Museum; Museum Of Western Art; L.D. Brinkman Art Foundation Museum; Schreiner Mansion Museum; Riverside Nature Center
Youth summer camps, Guadalupe River, RV parks, and Home of HEB Grocery Stores; James Avery Jewelry; and Shreiner University
Riverside Nature Center
NEARBY & HILL COUNTRY-WIDE ATTRACTIONS:
See
Attractions
Some of the very nearby attractions include:
PARKS:
There are many state, and county parks in the greater area as profiled on the
Parks
page. These nearby parks include:
Bandera: Hill Country State Natural Area Park; Mansfield Park
Fredericksburg: Admiral Nimitz State Historic Site & National Museum Of The Pacific War; Enchanted Rock State Natural Area; Lady Bird Municipal Park
Local city parks include:
Carver Park: N part of Kerrville, on Webster Ave
Flatrock Park: 830-257-7300; 3315 Loop 534, Landfill Rd, SE of town, below the Kerrville Lake Dam on Guadalupe River. Map
Kerrville City Park: TX 27 and 5343, SW part of Kerrville, at Singing Wind & Olympic Dr
Kerrville-Schreiner Park: 830-257-5392; located 5 mi S of town on TX 173 along Guadalupe River. City owned and operated. Swimming, canoe/kayak rentals, picnicking, wildlife, playground and courts. Deer and antelope are prevalent. Wide variety of wildlife. Camping, RV spaces
Kerrville State Park: TX 27 and 173, SW part of Kerrville
Louise Hays Park: Downtown Kerrville, on TX-16 & TX-98 at the bridge. Main city park with Guadalupe River frontage. Swim, fish, playgrounds, hiking trails, picnic, volleyball, competition horseshoes, state of the art playground, tennis courts, and soccer fields. Video: Quantum-1, Quantum-2
Richard Park: S part of downtown, on Travis St
Schultz Park: W part of Kerrville, off Glenn Rd on 1302 N

EVENT CALENDAR:
Jan: Starving Artists Sale; Jr Livestock Show
Feb: Acoustic Music Show; Mardi Gras On Main; Chocolate Fantasy
Mar: Hill Country Bike Tour; Hero's Easter Fest & Cook-off; Vintage Porsche Rallye
May: Kerrville Folk Festival
On-Going Events:

Kerr County Market Days: 830-792-4655; A non-profit organization of growers, artists, craftspeople, and food producers operating a pet-friendly and child-friendly open air market on the grounds of the beautiful Kerr County Courthouse Square in Kerrville. 9a-4p rain or shine, wind or hail. Located at the intersection of TX 16 and TX 27. kerrmarketdays.org
For full details on these and nearby events see
Festivals & Major Events
,
Trade Days & Farmers Markets
,
Live Entertainment
, and calendars on our other focus topic pages accessible from the menu above.
WEATHER:
Local Weather
;
Hill Country-wide Weather
MEDIA COVERAGE:
MAPS:
Local Google
;
Hill Country Special Maps
PRINCIPAL BUSINESS:
health care, tourism, hospitality, jewelry, aircraft production, retirement, building trades, ranching, camps and retreats, hunting, services and retail.
HISTORY:
Handbook of Texas Online
:
"Geography has always been the dominant quality of the Kerrville area-from prehistoric times, with archeological evidence suggesting human habitation as early as 10,000 years ago, to the present, when the town has achieved a national and international reputation for its karst landscapes, scenic roadways, river and streams, lakes, caves, biological diversity, ranches, architecture, and popular culture. The original settlement, named for James Kerr and situated on a bluff north of the Guadalupe River in the eastern half of the county, grew from a successful shinglemakers' camp into a mercantile and shipment center for the middle and upper Hill Country,qv and eventually into a medical, recreational, professional, cultural, and, to some extent, educational hub for parts of a five-to-seven county area. One of the earliest shinglemakers was Joshua D. Brown, a member of Green DeWitt's colony at Gonzales and a veteran of the battle of San Jacinto, who, with his family and related families explored about a hundred miles of the Guadalupe valley from Curry Creek to near the headwaters in the 1840s. These pioneers built permanent homes at what they called Brownsborough in the early 1850s. From this settlement, Kerrsville, later Kerrville, was platted after Kerr County was organized in 1856. It was voted county seat by a narrow margin, and its claim was tenuous until 1862, when rival Comfort was placed in newly formed Kendall County. Kerrville's importance dates from a conjunction of events starting in 1857, when German master miller Christian Dietert and millwright Balthasar Lich started a large grist and saw mill on the bluff. This mill, with a permanent source of power and protection from floods, became the most extensive operation of its kind in the Hill Country west of New Braunfels and San Antonio. Related mercantile and freighting enterprises led to the foundation of the Charles A. Schreiner family empire of retail, wholesale, banking, ranching, marketing, and brokering operations-which during the next five decades became the catalyst of Kerrville's and the area's early prosperity and growth.

The Civil War slowed this development and split Kerrville, as it divided the rest of the Hill Country. With the start of Reconstruction, however, Kerrville's economic boom and ethnic diversification continued anew as demand in San Antonio for lumber, produce, and craftsmen combined with the cessation of Indian raids and the expansion of cattle, sheep, and goat ranching into the upper Hill Country and Edwards Plateau. Cattle drives punctuated the boom years of the late 1880s and the 1890s. In 1887 the San Antonio and Aransas Pass Railway reached Kerrville, and in 1889 the town incorporated, with an aldermanic form of city government. The Kerrville Water Works Company began to provide water for town dwellers in 1894, telephone service was introduced in 1896, and the city began to pave streets in 1912. Kerrville adopted a commission form of city government in 1917, then changed to the city-manager form in 1928. In 1942 the town adopted a home rule charter, while continuing with a city manager. Kerrville has displayed steady population growth throughout the twentieth century, increasing from 1,423 residents in 1900 to 2,353 in 1920, 5,572 in 1940, 8,901 in 1960, and 15,276 in 1980. Its economic base has diversified and broadened through business, agriculture, light manufacturing, health care, transportation, services, education, the arts, and tourism. By the mid-1990s the Wall Street Journal described Kerrville as one of the wealthiest small towns in America. By 1995 the city's official population was still under 18,000, with another 20,000 people in relatively affluent residential areas south of the river and in the rest of the county. In 2000 the population reached 20,425. Much of the growth in population included retirees and young professionals and semiprofessionals; for many years Kerrville also experienced significant outmigration of young adults raised in the area.

Kerrville enjoys not only a favorable and pleasant setting that has long attracted an affluent and international population, but also a diversity in culture, business, and institutions. In the 1990s the ethnic mix of the town included Anglo Americans from all parts of the United States, as well as Germans, Mexican Americans, African Americans, and Scots. It also included smaller elements of Central European, Baltic, and Asian extraction. Partner-city agreements and other exchanges linked Kerrville with other municipalities in North America and Europe. There were more than fifty churches. Public and private schools, a college, several university extension programs, and an unusually large public library served Kerrville and the larger Hill Country area. Two museums preserved cowboy art and the history of the Schreiner family. The Kerrville music festivals, sports competitions, arts and crafts fairs, working ranches, wildlife, and exotic game preserves have been widely known in the state since the early 1900s and in the nation since the 1980s. Businesses in the early 1990s ranged from clinics, sanatoria, summer camps, convention centers, hotels, restaurants, and three hospitals, to an aircraft-manufacturing facility, a major silversmith, a regional bus company, an airport, various banks, radio and television stations, newspapers, retail stores, and services. The city also had a large number of artisans, painters, writers, and musicians. Tourism brought well over half a million visitors to the town annually in the 1980s and 1990s. The primary trade area included nearly 70,000 people by 1995. Economic development and environmental and cultural preservation were the main concerns of the town during these decades. Predominantly Republican, the town in the 1990s had a council-manager form of city government with six council members. An armory of the Texas National Guard was also located inside the city limits."
PRIOR CITY NAMES:
Kerrsville
HISTORICAL MARKERS:
See Texas Historical Commission's Historic Sites Atlas:
atlas.thc.state.tx.us
. Includes interactive map plus detailed descriptions of historical markers, cemeteries, museums, all searchable by county.
CEMETERIES:
See THC Historic Sites Atlas above.
Brown: SW of town, S of hospital, on TX 100 Spur
Garden of Memories: NE of town, N of I-10, on TX 16
Glen Rose: S of downtown, on TX 27
Guadalupe: N part of town, Town Creek Rd
Habecker: SW of town, on RR 2771
Mountain View: N of town, at TX 16 and Holdsworth
Nichols: W part of town, on Old Hwy 27 below Hwy 27
Tivy Mountain: W of town, at 1341 & 534
Turtle Creek: W of town, off TX 16, on Upper Turtle Creek Rd
Wharton: SW, S of airport); Cemetery (on TX 27 at Harper Hwy
AVAILABLE SERVICES:
Gas: yes; Convenience Stores: yes; Restaurants: yes; Lodging: yes; Grocery Stores: yes; Banks: yes; Vehicle Repair: yes; Hospital: yes; Med Clinic: yes; Post Office: yes; Public Schools: yes; Cemetery: yes
OTHER PROFILES:
City Data
ePodunk
;
Wikipedia
PORTAL WEB CAM GALLERY:
Kerrville-1
;
Kerrville-2
RESIDENTIAL SUBDIVISIONS/COMMUNITIES:

Bear Paw Ranch
Canyon Springs Ranch
Comanche Trace
Cypress Springs Estates
Greenwood Forest
Highlands Ranch
Hill Country Ranches
(The) Horizon

Kamira
(The) Meridian
Northwest Hills
River Valley Ranch
Riverhills Country Club
Saddlewood Estates
Shalako

Stablewood Springs
(The) Summit
Tierra Linda
Treasure Hills Ranch
Vicksburg Village
Whiskey Canyon
(The) Woods
NOTES:
Main Street is also Hwy 27 and Junction Hwy.
Hwy 173 is also Bandera Hwy.
We welcome inquiries, comments and submission of updates, additions, corrections & digital photos,
without compensation. Send to Editor at:
editor@HillCountryPortal.com
BUSINESS & ORGANIZATION DIRECTORY
See: Kerrville
Directory
Back To >> TOP OF PAGE & MAIN INDEX or BEGINNING OF DIRECTORY LISTINGS THIS PAGE

SANDY ROAD GUEST HAUS: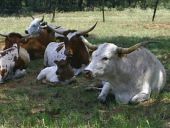 Upscale Western-style Guest House Lodging
in a Beautiful Ranch Setting in the Gorgeous Texas Hill Country

Reservations & Information: 281-300-7177
9242 RR 1320 (Sandy Road), Johnson City, TX 78636

Web: SandyRoadGuestHaus.com Email: info@SandyRoadGuestHaus.com

Come Relax & Enjoy!


---
Back To >> TOP OF PAGE & MAIN INDEX or BEGINNING OF DIRECTORY LISTINGS THIS PAGE
---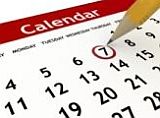 Click
for Hill Country:
»
FESTIVALS/MAJOR EVENTS
»
LIVE ENTERTAINMENT
»
MAPS
---

---
Check us out on


---

---

---
Texas Walks . .
What's Raised Here,
Stays Here! 100% local!!
5 locations in
Central Texas
September and October.
Corporate sponsorship
& team/individual
registrations now available.
---
---
Affordable Pre-paid Emergency Air Transport Service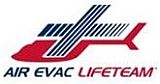 Click image for details
Protection starts at $65/yr
---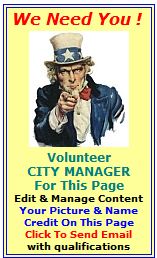 ---

Protect Your Computer Files With


On-Line storage
of your data.

Easy!

Just click
to get started.


---
---

---