Click for Free
Calendar
Event Submission
---
Click here for your



basic Portal listing!
---

---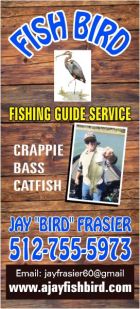 ---
---
---
---
---
---
---
Support the

---
---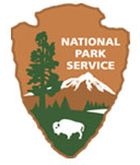 LBJ National
Historical Park
---
COFRAN'S PC &
TECHNOLOGY HELP
- - -
Online, Remote
Tech Support &
Call-In Help Desk

Virus? Frustrated?
PC slowed down?
We can tune it up!
Internet, Wi-Fi,
Websites,
Email, Outlook,
Social Media,
Tech Marketing,
Excel, Quickbooks,
Zoom, TeamViewer,
Carbonite
** PC Repairs **

BSEE, MBA, xCPA
Veteran, Tech Officer

281-300-7177
Johnson City
info@cofran.com
www.cofran.com
---
"The Web Guy"
WEB SITE DESIGN
& MAINTENANCE
Economical
& Effective
281-300-7177
Johnson City, TX
info@cofran.com
cofran.com


---

"Business Coach"

COST CONTROLS,
EFFICIENCY &
BETTER STRATEGIES
= MORE PROFIT !!

Economical
& Effective

281-300-7177
Johnson City, TX

info@cofran.com
cofran.com


---
---

---
Cofran's Texas . . .
Hill Country Portal
A Powerful Information Database & Gateway Service for the Texas Hill Country
Use above MENU To Find "All Things In The Texas Hill Country"

Focus Topic Profile For:
NATURAL RESOURCES, CONSERVATION & MANAGEMENT
IN THE TEXAS HILL COUNTRY
The Hill Country is blessed with an abundance of natural resources. It is our duty to prudently manage these resources for our future generations. This focus topic page is dedicated to this subject and embraces water, soil, and land, as well as conservation, management, control and use of these resources.
There is substantial overlap in the scope of many of the profiled organizations. While we have attempted to group them by their predominant theme, be sure to review other groupings to find valuable resources.
Be sure to check our related comprehensive Portal focus pages on:
Water Wells
,
Septic Services
,
Parks & Lakes
,
Caves & Caverns
,
Bats & Bat Caves
,
Outdoors
,
Hunting & Fishing
and
Wildflowers
.
And, check out or comprehensive Portal page on State and Federal government agencies at
State-Federal
We welcome inquiries, comments and submission of updates, additions, corrections & digital photos,
without compensation. Send to Editor at:
editor@HillCountryPortal.com
QUICK INDEX TO CATEGORIES (
click choice)
BROADLY-BASED ORGANIZATIONS
AGRILIFE EXTENSION SERVICE OFFICES:
agextension.tamu.edu
. See Portal profiles for
AgriLife
that lists all of their extension offices. These offices are funded and operated by the Texas A&M University, and formerly and locally are called the "Extension Office" or "County Extension Office" and often just called the "Ag Office". See
agrilifeextension.tamu.edu
. Various AgfiLife specialists provide a wide range of public services and information related to agriculture including: fruit and nut production, lawn care, gardening, grazing management, vegetation manipulation, livestock management, and implementation of the 4H program. Blanco: 830-868-7167, Gillespie: 830-997-3452, Hays: 512-393-2120, Llano: 325-247-5159, Mason: 325-347-6459

FARM SERVICE AGENCY (FSA):
fsa.usda.gov
. Administers the Farm Bill as passed by Congress. Several programs are currently in operation including EQUIP, CRP, TAP, LAP, NAP, and loan programs. Blanco: 830-868-4656, Gillespie: 830-997-3453, Hays: 512-392-3202, Llano and Mason: 325-347-5740
FEED & FERTILIZER CONTROL SERVICE (CHEMIST, OFFICE OF THE STATE):
979-845-1121; 445 Agronomy Rd, College Station, TX 77843-2114.
otscweb.tamu.edu
GREEN SPACES ALLIANCE OF SOUTH TEXAS:
greenspacesalliance.org
HILL COUNTRY ALLIANCE (HCA):
512-560-3135;
hillcountryalliance.org
. A non-profit organization whose purpose is to raise public awareness and build community support around the need to preserve the natural resources and heritage of the Central Texas Hill Country.
HILL COUNTRY LAND TRUST:
830-997-0027; 320 W San Antonio St, Fredericksburg, TX 78624. Located in the historic Jenschke House, part of the Gillespie County Historical Society's Pioneer Museum complex.
hillcountrylandtrust.org
. The HCLT operates in a 19-county service area to conserve and protect the agricultural lands, wildlife habitat, views, and watersheds of the Texas Hill Country. Currently the trust holds 17 donated conservation easements protecting approximately 5,000 acres.
HILL COUNTRY NIGHT SKY COOPERATIVE:
hillcountrynightskycoop.org
. A non-profit organization whose purpose is to raise public awareness on night sky preservation issues, and to encourage sound outdoor lighting management.
HILL COUNTRY RESOURCE CONSERVATION & DEVELOPMENT AREA, INC:
325-347-5005;
hmitexas.org
. Mason, TX
HOLISTIC MANAGEMENT-TEXAS:
830-868-2427; POB 373, 804 Danz Well Rd, Johnson City, TX 78636. Amy Normand, Executive Director. Lands-on learning for land stewards.

(THE) NATURE CONSERVANCY:
800-628-6860;
nature.org
. The leading conservation organization working around the world to protect ecologically important lands and waters for nature and people.
Local:
830-868-4830; 302 E Main St, Johnson City, TX 78636
Local:
325-347-5970; 2780 TX 29, Mason, TX 76856
SOCIETY FOR ECOLOGICAL RESTORATION:
ser.org
SOCIETY FOR RANGE MANAGEMENT (SRM):
210-414-1688.
rangelands.org/srm.shtml
. SRM is concerned with studying, conserving, managing, and sustaining rangelands for ranching, wildlife, hydrology, and range and soil conservation.
TEXAS COMMISSION ON ENVIRONMENTAL QUALITY (TCEQ):
512-239-1000; 12100 Park 35 Cr, Austin, TX 78753.
tceq.state.tx.us
. This agency was called the "Texas Water Commission" in years past. Now it encompasses much more than just water! Scope includes water conservation, air quality, pollution prevention, rainwater collection, waste management and more.

(TEXAS) FOREST SERVICE (TFS):
979-458-6650; 301 Tarrow St, John B. Connally Bldg, 3rd Floor, Ste 364, College Station, TX 77840-7896.
texasforestservice.tamu.edu
. Provides technical assistance to landowners in forest related matters including oak wilt, tree health, tree selection, arboricultural consultation, and prevention and control of wildfires.TFS administers the Oak Wilt Suppression Project that can offer cost-shares to qualified landowners in most Central Texas counties. Johnson City: 830-868-7949
TEXAS GENERAL LAND OFFICE:
512-463-5001; 1700 N Congress Ave, Ste 835, Austin, TX 78701.
glo.texas.gov
TEXAS LAND CONSERVANCY:
texaslandconservancy.org
TEXAS LAND TRUST COUNCIL:
texaslandtrustcouncil.org
TEXAS NATURAL RESOURCES INFORMATION SYSTEM (TNRIS):
tnris.org

TEXAS PARKS & WILDLIFE DEPARTMENT:
800-792-1112; 512-389-4800; 4200 Smith School Rd, Austin, TX 78744.
tpwd.state.tx.us
. Land & Water Resources:
tpwd.state.tx.us/landwater
. Provides technical assistance to landowners in all aspects of native wildlife and habitat management, including game, non-game, and endangered species. Experts are available to assist in preparation of detailed wildlife management plans. Blanco and Hays counties: 512-288-0895, Gillespie and Mason counties: 325-258-4456, Llano county: 325-247-1072.
TEXAS STATE SOIL & WATER CONSERVATION BOARD (TSSWCB):
254-773-2250; 311 N 5th St, Temple, TX 76501.
tsswcb.state.tx.us
USDA - NATURAL RESOURCES CONSERVATION SERVICE (NRCS):
nrcs.usda.gov
. Assists landowners in preparing conservation plans, developing prescribed burning plans, and assisting with brush control, pond construction, terrace installation, and erosion control. NRCS also publishes soil surveys for each county. Blanco: 830-868-7237, Gillespie: 830-997-3349, Hays: 830-379-0930, Llano: 325-247-5154, Mason: 325-347-5749

USDA - LAND CONSERVATION:
fsa.usda.gov
WATER RELATED
AGRILIFE EXTENSION SERVICE - WATER EDUCATION NETWORK:
water.tamu.edu
BLANCO RIVER TRUST:
gbrtrust.org
DROUGHT PREPAREDNESS COUNCIL:
512-424-2443; 5805 N Lamar Blvd, Austin, TX 78752.
txdps.state.tx.us/dem/CouncilsCommittees/droughtCouncil/stateDroughtPrepCouncil.htm
FLOOD INFORMATION:
Flood
FRIENDS FOR RIVERS:
ffr.org
GUADALUPE-BLANCO RIVER TRUST:
gbrtrust.org
GUADALUPE RIVER:
guadaluperiver.org
HILL COUNTRY WATER:
hillcountrywater.org
TEXAS HILL COUNTRY WATER:
txhillcountrywater.org
LLANO RIVER WATERSHED ALLIANCE:
POB 725, Junction, TX 76849.
llanoriver.org
. An organization of landowners and interested stakeholders whose mission is to preserve and enhance the Llano River and adjoining watersheds by encouraging land and water stewardship through collaboration, education, and community participation.
SAN MARCOS RIVER FOUNDATION:
512-353-4628; The Price Seniors Center, 222 W San Antonio St, San Marcos, TX 78666.
sanmarcosriver.org
. Mission is to protect public access and preserve the San Marcos River, focusing on protecting the flow from aquifer-fed springs,improving the water quality and protecting the beauty of the area with parks and annual clean-ups.
TEXAS ALLIANCE OF GROUNDWATER DISTRICTS:
texasgroundwater.org
TEXAS COALITION FOR CONSERVATION:
texascoa.org
TEXAS DEPARTMENT OF LICENSING AND REGULATION (TDLR):
www.license.state.tx.us/wwd/wwd.htm
(TEXAS) GROUNDWATER PROTECTION COMMITTEE:
512-239-4506; 12100 Park 35 Cr, Austin, TX 78753.
tgpc.state.tx.us
. A state agency.
TEXAS GROUND WATER ASSOCIATION:
tgwa.org

TEXAS PARKS & WILDLIFE DEPARTMENT (TPWD) - LANDWATER:
tpwd.state.tx.us/landwater
TEXAS STATE OF WATER:
texasthestateofwater.org
TEXAS WATER ALLIANCE:
texaswateralliance.org
TEXAS WATER CONSERVATION ASSOCIATION:
twca.org
TEXAS WATER DEVELOPMENT BOARD (TWDB):
512-463-7847; 1700 N Congress Ave, Ste 513, Austin, TX 78701.
twdb.state.tx.us
TEXAS WATER INFORMATION:
texaswaterinfo.net
TEXAS WATER MATTERS:
texaswatermatters.org
TEXAS WATER SMART COALITION:
watersmart.org
. Spearheaded by Texas Agriculture Commissioner Todd Staples, this group is made up of leaders in the public and private sector dedicated to water conservation in our state, a comprehensive campaign to educate the public on simple ways to protect this resource.
TEXAS WELL DRILLER'S REPORTS:
Reports
UPPER GUADALUPE RIVER AUTHORITY:
830-896-5445; 125 Lehmann Dr, Ste 100, Kerrville, TX 78028.
ugra.org
;
US ARMY CORPS OF ENGINEERS:
swf67.swf-wc.usace.army.mil
USGS – WATER FLOW RESOURCE:
waterdata.usgs.gov/tx/nwis/current?type=flow#tx12
WATER CONSERVATION ADVISORY COUNCIL - SAVE TEXAS WATER:
savetexaswater.org
. Save Texas Water. In 2007, the 80th Texas Legislature, via the passage of Senate Bill 3 and House Bill 4, directed the Texas Water Development Board (TWDB) to appoint the members of the newly created Water Conservation Advisory Council. Chapter 10 of the Texas Water Code outlines the purpose of the council and defines the twenty-three entities and interest groups represented by those members. Mission: To establish a professional forum for the continuing development of water conservation resources, expertise, and progress evaluation of the highest quality for the benefit of Texas — its state leadership, regional and local governments, and general public. Water Conservation Defined: "Those practices, techniques, programs, and technologies that will protect water resources, reduce the consumption of water, reduce the loss or waste of water, improve the efficiency in the use of water, or increase the recycling and reuse of water so that a water supply is made available for future or alternative uses."
WATER SHED EXPERIENCE:
watershedexperience.com
WATER ARTICLES/BROCHURES/RESOURCES:
GROUNDWATER MANAGEMENT AREAS (GMA): TWDB Web Site


GROUNDWATER RELATED MAPS: hillcountryalliance.org/HCA/Maps


RAINWATER HARVESTING: TWDB Web Site


RAINWATER COLLECTION MANUAL: Manual


(THE) TEXAS WATER JOURNAL: journals.tdl.org/twj. Resource for Texas water resources management and policy issues. Journal is designed to provide in-depth analysis of Texas water resources management and policies from a multidisciplinary perspective that integrates science, engineering, law, planning, and other disciplines.


US GEOLOGICAL SURVEY (USGS): has topographical and aerial maps that can be downloaded or ordered already printed. Go to the USGS site, click on the Maps, Imagery & Publications button.


WATER CONSERVATION TIPS: TWDB Web Site
WELL WATER OWNER:
www.wellowner.org
ANNUAL RAINWATER REVIVAL EVENT:
Dripping Springs
, at Roger Hanks Park, Hwy 290 W. 10a-7p. 512-479-9426.
rainwaterrevival.com
Annual event, free. The festive day will be filled with informative and entertaining presentations by professionals and users of rainwater, water conservation-related business vendor booths, rainwater system displays, and plenty of experts to provide guidance and services. Food booths, shopping, live music. Early Oct.
GROUNDWATER CONSERVATION DISTRICTS IN THE HILL COUNTRY:
The following organizations are public entities (political subdivisions) the State of Texas. The underlying authority (creation and operation) for these entities is Article 16, Section 59 of the Texas Constitution, and by Chapter 36 of the State Water Code, both of which may be viewed at
www.statutes.legis.state.tx.us/
. They are funded through property taxes and fees they collect for well permits. They are responsible for the conservation, preservation, protection and recharge of all groundwater and aquifers within their territory. In most GCD districts this does not include surface water (rivers, streams, creeks, ponds, tanks). In some GCD districts other missions are included.
The GMA number shown in these listings is the Groundwater Management Area (see above).
BANDERA COUNTY RIVER AUTHORITY & GROUNDWATER DISTRICT: 830-796-7260; 440 FM-3240, Bandera, TX 78003. A political subdivision of the State of Texas. The District is both a River Authority and Groundwater District operating under Chapters 36, 49, and 51 of the State Water Codes. The District is located within the boundaries of Bandera County and within the Groundwater Management Area 9. bcragd.org, Facebook, publicinfo@bcragd.org


BLANCO-PEDERNALES GROUNDWATER CONSERVATION DISTRICT: 830-868-9196; 601 W Main St, Johnson City, TX 78636. Responsible for the conservation, preservation, protection and recharge of all groundwater and aquifers within Blanco County. bpgcd.org, Facebook. Ron Fieseler-General Manager, manager@blancogw.org


CENTRAL TEXAS GROUNDWATER CONSERVATION DISTRICT: 512-756-4900; 225 S Pierce St, Ste 104, Burnet, TX 78611. centraltexasgcd.org, district@centraltexasgcd.org


COMAL TRINITY GROUNDWATER CONSERVATION DISTRICT 830-885-2130; POB 664, Spring Branch, TX 78070. Serves Comal County. comaltrinitygcd.com, admin@ComalTrinityGCD.com


COW CREEK GROUNDWATER CONSERVATION DISTRICT: 830-816-2504; 201 E San Antonio Ave, Ste 100, and 216 Market Ave, Ste 105, Boerne, TX 78006. Serves Kendall County. ccgcd.org/, manager@ccgcd.org


GILLESPIE COUNTY SOIL & WATER CONSERVATION DISTRICT (GC SWCD): 830-997-3349, ext 3; 1906 N Llano St, #106, Fredericksburg, TX 78624. Sponsors educational agricultural events with NRCS, TX AgriLIFE Extension, etc. Hosts web page and writes two newsletters a year. Works with NRCS, Gillespie Co. WCID & Gillespie Prescribed Burn Association. Conservation awards, seed sales, equipment rentals, fish sales, contractors lists. See web for schedule of events. gillespiecountyswcd.org, gillespiecounty@swcd.texas.gov


HAYS TRINITY GROUNDWATER CONSERVATION DISTRICT: 512-858-9253; POB 1648, Dripping Springs, TX 78620. Our mission is to conserve, preserve, recharge and prevent waste of groundwater within western Hays County. In support of the District's mission, we provide educational materials and information about our water resources. https://haysgroundwater.com/, staff3@haysgroundwater.com


HEADWATERS GROUNDWATER CONSERVATION DISTRICT: 830-896-4110; 125 Lehmann Dr, Ste 102, Kerrville, TX 78028. hgcd.org, hgcd@hgcd.org


HICKORY UNDERGROUND WATER CONSERVATION DISTRICT NO. 1: 325-597-2785; 111 E Main St, POB 1214, Brady, TX 78625. Purpose is to conserve, preserve and protect the groundwater within the legal boundaries of the district. hickoryuwcd.org, hickoryuwcd@yahoo.com


HILL COUNTRY UNDERGROUND WATER CONSERVATION DISTRICT: 830-997-4472; 508 S Washington St, Fredericksburg, TX 78624. District boundaries are coterminous with Gillespie County. The District's was created for the purpose of conserving, preserving, recharging, controlling subsidence, protecting and preventing waste of groundwater in the aquifers, and to implement proper management techniques to address local groundwater conditions within Gillespie County. hcuwcd.org, hcuwcd@austin.rr.com


KIMBLE COUNTY GROUNDWATER CONSERVATION DISTRICT: 325-446-4826; Kimble County Courthouse, 2nd Fl, 501 Main St, POB 31, Junction, TX 76849. kimblecountygcd.org, Meredith Allen, kimblecountygcd@gmail.com


MENARD COUNTY UNDERGROUND WATER DISTRICT: 325-396-3670; POB 1215, Menard, TX 76859


REAL-EDWARDS CONSERVATION AND RECLAMATION DISTRICT: 830-232-5733; POB 1208; 234 Evergreen St, Leakey, TX 78873. www.recrd.org


SARATOGA UNDERGROUND WATER CONSERVATION DISTRICT: 512-556-8271; 501 E 4th St, Ste 103, Lampasas, TX 76550. www.co.lampasas.tx.us/page/lampasas.saratoga


UVALDE COUNTY UNDERGROUND WATER CONSERVATION DISTRICT: 830-278-8242; 200 E Nopal St, Ste 203, Uvalde, TX 78801. uvaldecountyuwcd.org/, ucuwcd@sbcglobal.net
GROUNDWATER DISTRICTS & OTHER WATER-RELATED AUTHORITIES BORDERING THE HILL COUNTRY:
Also see our Portal's focus topic page on water well systems (service companies, background information, resources) at:
Water Well Systems and Services
SEPTIC SYSTEMS
SEPTIC SYSTEM ALTERNATIVES:
enviroalternatives.com/storburn.html
SEPTIC MAINTENANCE:
Septic Maintenance
Also see our Portal's focus topic page on septic systems (service companies, background information, resources) at:
Septic Systems and Services
NATIVE PLANTS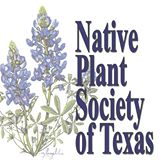 NATIVE PLANT SOCIETY OF TEXAS:
npsot.org
. Promoting research, conservation and utilization of native plants and plant habitats of Texas through education, outreach and example. A non-profit organization supported by grants, donations and member dues.
NATIVE PLANTS OF SOUTH TEXAS:
//uvalde.tamu.edu/herbarium/index.htm
PLANTS DATABASE:
plants.usda.gov
TAMU VASCULAR PLANT IMAGE GALLERY:
www.csdl.tamu.edu/FLORA/gallery.htm
NATIONAL ASSOCIATION OF CONSERVATION DISTRICTS (NACD) PLANT DATABASE:
This site lets you search by common name or scientific name. Type in the common name, click "Common Name" below that, then click on GO. There's also an Image Gallery; you can define search criteria and display search results as thumbnail photos in order by common name. Then clicking on a small photo returns a plant profile with a bigger photo.
INVASIVE PLANTS
GREENBOOK.NET:
greenbook.net
. An extensive database of chemical product information that you can use to help control unwanted plants. You can search by plant name and the database will list what chemicals you could use. If you need to know more about a specific chemical, you can type it in and search for product info. You need to register with the site to get the detailed information. Some chemicals require a pesticide license.
APPLICATOR'S LICENSE:
To get a private applicator's license requires a class, plus later continuing education for license renewals. Call your local Agri-Life Extension office for more information. See
Agri-Life
TEXAS INVASIVES:
texasinvasives.org
OAK-WILT
OAK WILT INFORMATION:
stopoakwilt.com
TEXAS OAK WILT INFORMATION PARTNERSHIP:
texasoakwilt.org
Note, see above listed Texas Forest Service listing for Oak Wilt information and assistance.
PRESCRIBED BURN
ACADEMY FOR RANCH MANAGEMENT:
ranchmanagement.org
. Department of Rangeland Ecology & Management, Texas A&M University
EDWARDS PLATEAU PRESCRIBED BURNING ASSOCIATION:
ranchmanagement.org/eppba
. Past newsletters downloadable in PDF format, useful links
WILDFIRE PROTECTION
PROTECT YOUR PROPERTY FROM WILDFIRES:
Given the severity of Hill Country droughts, wildfire should be on everyone's mind. Take a good look at your property and what your risk of loss could be if a wildfire were to come through. It behooves each of us to be pro-active in wildfire protection steps. Texas Forest Service has published some guidelines we believe every Property Owner should be aware of and make every effort to follow.
Txforestservice.tamu.edu
. There are local and regional companies that specialize in assessing your property and making recommendations. Some property insurance companies also have contacts with available resources who can help you lessen your risks. Check with your local fire department for a free inspection and advise.
AGRICULTURE, ARBORICULTURE & HORTICULTURE RELATED
AGGIE HORTICULTURE:
aggie-horticulture.tamu.edu
GRAZING LAND CONSERVATION INITIATIVE (GLCI):
With USDA-NRCS, works to ensure that the owners and managers of the 684 million acres of privately owned grazing lands in the United States receive the important attention and increased technical assistance needed to maintain this valuable sustainable resource. GLCI does this by supporting research projects with grants, by providing speakers, organizing field days, and by capturing available knowledge in a statewide database of ecological site descriptions. During FY 2000, land managers received assistance to plan conservation systems on more than 4.6 million acres of private grazing lands. From those plans, landowners applied conservation practices or systems on more than 3.6 million acres.
INTERNATIONAL SOCIETY OF ARBORICULTURE:
isa-arbor.com
TEXAS DEPARTMENT OF AGRICULTURE:
512-463-7476; 1700 N Congress Ave, SF Austin Bldg, Rm 1100A, Austin, TX 78701.
agr.state.tx.us
TEXAS AGRICULTURAL EXPERIMENT STATION (TAES):
College Station: 979-845-5573.
taeswww.tamu.edu
. Conducts scientific research related to agriculture throughout Texas. In the Edwards Plateau, research is focused on range issues such as forage production, brush control, rangeland ecology, hydrology, prescribed burning, and agricultural economics.
TEXAS TREE PLANTING GUIDE:
TexasTreePlanting.tamu.edu
WILDLIFE
See Portal focus page: Hill Country
Outdoors
OTHER HELPFUL WEB SITES
CENTRAL TEXAS WATER COALITION:
Spicewood, TX 78669.
centraltexaswatercoalition.org
. Mission is to advocate for the preservation and conservation of the Highland Lakes' water supply and water levels for the benefit of human health, safety, and recreation, and to preserve the Highland Lakes' role as an irreplaceable economic engine for the State of Texas.
LADY BIRD JOHNSON WILDFLOWER CENTER:
Lady Bird Johnson Wildflower Center
. Imagine a place where everything is in its place. A place where the gardens, trails, and architecture celebrate the natural and cultural heritage of the Texas Hill Country. A place where people reconnect with the land and learn to appreciate the natural beauty, economic value, and environmental necessity of native plants. This place is the Lady Bird Johnson Wildflower Center, in Austin.
TEXAS DEPARTMENT OF LICENSING AND REGULATION:
512-463-6599; 920 Colorado St, Austin, TX 78701.
license.state.tx.us
Back To >> TOP OF PAGE & MAIN INDEX or BEGINNING OF DIRECTORY LISTINGS THIS PAGE

SANDY ROAD GUEST HAUS: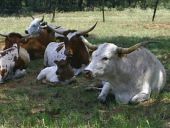 Upscale Western-style Guest House Lodging
in a Beautiful Ranch Setting in the Gorgeous Texas Hill Country

Reservations & Information: 281-300-7177
9242 RR 1320 (Sandy Road), Johnson City, TX 78636

Web: SandyRoadGuestHaus.com Email: info@SandyRoadGuestHaus.com

Come Relax & Enjoy!


---
Back To >> TOP OF PAGE & MAIN INDEX or BEGINNING OF DIRECTORY LISTINGS THIS PAGE
---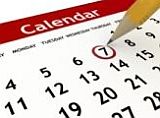 Click
for Hill Country:
»
FESTIVALS/MAJOR EVENTS
»
LIVE ENTERTAINMENT
»
MAPS
---

---
Check us out on


---

---

---
Texas Walks . .
What's Raised Here,
Stays Here! 100% local!!
5 locations in
Central Texas
September and October.
Corporate sponsorship
& team/individual
registrations now available.
---
---
Affordable Pre-paid Emergency Air Transport Service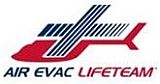 Click image for details
Protection starts at $65/yr
---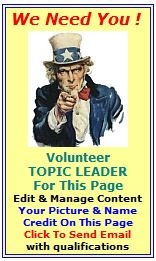 ---
---
---
---

Protect Your Computer Files With


On-Line storage
of your data.

Easy!

Just click
to get started.


---
---

---