Click for Free
Calendar
Event Submission
---
Click here for your



basic Portal listing!
---

---
---
---
---
---
---
FIRST CHOICE SHUTTERS
& BLINDS





Serving South-Central Texas
Quality window treatments
Plantation shutters, blinds, screens, shades
Wood and faux wood available
Made in America

Locally owned & operated:
Tim & Barbara Van Tassel
830-201-2151
timgvant@hotmail.com
Johnson City, TX
Call, email or text with questions or to arrange a no-obligation visit and quotation at your place.
Facebook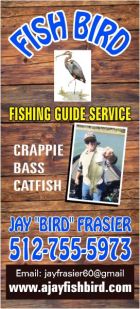 ---
Carport & Tent Spot Rentals In Rural Kerrville During Eclipse
---
COFRAN'S PC &
TECHNOLOGY HELP
- - -
Online, Remote
Tech Support &
Call-In Help Desk

Virus? Frustrated?
PC slowed down?
We can tune it up!
Internet, Wi-Fi,
Websites,
Email, Outlook,
Social Media,
Tech Marketing,
Excel, Quickbooks,
Zoom, TeamViewer,
Carbonite
** PC Repairs **

BSEE, MBA, xCPA
Veteran, Tech Officer

281-300-7177
Johnson City
info@cofran.com
www.cofran.com
---
"The Web Guy"
WEB SITE DESIGN
& MAINTENANCE
Economical
& Effective
281-300-7177
Johnson City, TX
info@cofran.com
cofran.com


---

"Business Coach"

COST CONTROLS,
EFFICIENCY &
BETTER STRATEGIES
= MORE PROFIT !!

Economical
& Effective

281-300-7177
Johnson City, TX

info@cofran.com
cofran.com


---
---

---
Cofran's Texas . . .
Hill Country Portal
A Powerful Information Database & Gateway Service for the Texas Hill Country
Use above MENU To Find "All Things In The Texas Hill Country"

Focus Topic Profile For:
CAVES & CAVERNS
IN THE TEXAS HILL COUNTRY
The Texas Hill Country has some well known caves and caverns that are well worth seeing. Some are privately operated, and some are operated by the state or county. Most can be toured inside, but some are not accessible except for viewing of bats.
Cave tours area a nice change of pace and a way to get outside and still be able to beat the heat, but it will be humid so dress accordingly. Wear good traction shoes to help on the wet, slippery inclines. And wear a hat to absorb the occasional water drips.
Note, many of these caves are part of the Texas Parks & Wildlife system and are profiled, along with all other State parks in the Hill Country, in more detail at
Parks & Lakes
.
Also see our related Portal profile for
Bats & Caves
.
Click some images to enlarge.
We welcome inquiries, comments and submission of updates, additions, corrections & digital photos,
without compensation. Send to Editor at:
editor@HillCountryPortal.com
QUICK INDEX TO CATEGORIES (
click choice)
CAVES & CAVERNS BY HILL COUNTRY CITY
BLOWOUT BAT CAVE:
Located in NW
Blanco County
, RR 3347 (Althaus-Davis Rd) at intersection of A Davis Ranch Rd, a ghost town settlement along Comanche Creek near Comanche Spring, NE of Willow City, and 15 mi NW of Johnson City. See history at
TSHA
,
Profile2
. Lat: 30.44694; Long: -98.57722. Elevation: 1271.
Map
. Location nearby of Blowout Cave, with a resident bat population, and the source of the community name. The cave is on a private ranch.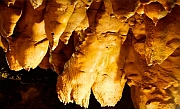 CASCADE CAVERNS:
830-755-2400;
I-10 exit # 543, 226 Cascade Caverns Rd, Boerne, TX 78015.
A 105 acre park. Enjoy the cool comfort of 68 degree year round temperatures as you wonder through underground pathways, huge cavern rooms and soaring cavern walls. Texas' only cavern with a 100' waterfall. Open Year Round. An award winning natural attraction. Web:
cascadecaverns.com
CAVE WITHOUT A NAME:
888-839-2283; 325 Kreutzberg Rd, Boerne, TX 78006. A natural living cavern filled with spectacular formations. Tour the 6 rooms in constant 66 degree comfort. Gallery, tours, adventure. Web:
cavewithoutaname.com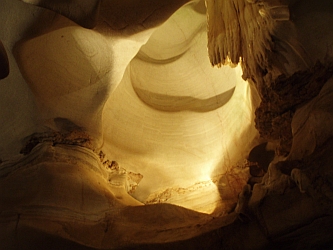 LONGHORN CAVERN STATE PARK:
This huge cave once was a favorite roosting cave for bats. Now, there are only about a dozen Eastern Pipistrelle bats in Longhorn Cavern. They do not hang out together, they are loners. Cave staff now report they get to see one every now and then during the winter months when the bats are hibernating. For more information on the bats that live inside Longhorn Cavern, visit their Gift Shop and request a book named "Hey! I've Got Feelings Too!". Longhorn Cavern State Park is a 646 acre scenic park, featuring Longhorn Cavern, formed in prehistoric times by water flow. Activities include hiking; a 1.5 hour cave tour covering 1.25 miles of caves; and a geology program. Facilities include a gift shop, a full service deli and snack counter, gift shop, a picnic area, and 2 mi of hiking trails. Open for day-use only. Elevation is 779 to 1585 feet. Admission fee for cave tours.
Location: In
Burnet County
, in
Burnet
, TX 78611; 6 mi W of Hwy 281, on Park Road 4.
1-877-441-2283; 830-598-2283;
longhorncaverns.com
,
tpwd.state.tx.us/spdest/findadest/parks/longhorn_cavern
Portal Photo Gallery:
Inks Lake State Park
FRIO BAT CAVE:
10-12 million Mexican free-tailed bats ascend at dusk and return at dawn. This is alleged to be the 2nd largest bat population in the world and the largest is open to the public. You may see Cave Swallow, Rock & Canyon Wren, & maybe a Ringed-tail cat or Skunk entering the cave to catch dinner. Be amazed as several species of Raptor dive into the exiting swirl of Bats. This is a maternity cave where the bats return each spring to mate & give birth to their pups. Unfortunately the Bats fly south for the winter & are only here from mid-March thru September. The bat guano was mined during the Civil War for Confederate black powder. The rocked furnace pipe used in drying the guano can be seen at the cave entrance.
Location: Near
Concan
. Find 1st gate S of Frio River on FM 2690, drive your car 2 mi on ranch in to Frio Cave.
Profile & Guided Tours
. 888-502-9387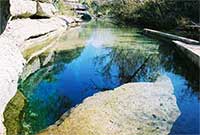 JACOB'S WELL:
jacobswellspring.org
. This historic Trinity Aquifer natural spring known as Jacob's Well has the longest underwater cave in Texas. A favorite swimming hole. Jacob's Well flows into Cypress Creek 3 mi NW of Wimberley near Woodcreek. It flows from an inclined shaft 40 meters deep along a fault line in the Edwards Plateau. In the past the 3 meter width of the shaft and the multi-chambered cave at its bottom attracted scuba divers. The well claimed several lives and has been closed to diving. In 1948 Woodcreek Properties made the well pond a part of its resort development. Jacob's Well and its watery cave figure as an important locale in Stephen Harrigan's 1984 novel of that name. Free Sat tours at 10a and by appointment. Access permitted only during tour hours. Annual festival in Sep. See full details in our Portal Profile at
Parks & Lakes
.
ECKERT JAMES RIVER BAT CAVE PRESERVE:
One of the largest bat nurseries in the country. About 1.6 permanent million female bats inhabit the site from May through September. Most of these are pregnant when they arrive. In the Bat Cave, females give birth to a single pup in June or July. The young bats grow rapidly and are able to fly at about five weeks of age. However, they will remain with their mothers until they return to Mexico in October.
Location: 17 mi SW of
Mason
, near Hwy 290, in
Mason County
. Open mid-May to early Oct for interpretive tours Thur-Sun, 6p-9p. Some sunrise tours of the bats returning from their nocturnal hunts also are offered. The 8 acres preserve is open to visitors each summer. $5 entrance fee. Children 5 and under are free. 325-347-5970.
Web with driving direction
.
VideoOne
;
KVUE Video
NATURAL BRIDGE CAVERNS:
210-651-6101; 26495 Natural Bridge Cavern Rd, New Braunfels, TX 78266. Just 8 mi W IH-35 (Exit 175) in New Bruanfels. Take a tour of the largest caverns in Texas, visit the Natural Bridge Caverns Mining Company and learn about identifying gems and minerals while filling your pockets with treasure, or take the Adventure Tour through the South Cavern, a physically demanding and thrilling excursion into one of the world's premier caverns. Family-friendly guided tours along lighted, paved walkways. Open daily.
Cavern
DEVIL'S SINKHOLE STATE NATURAL AREA BAT CAVE:
Seasonal home to a colony of 1-4 million Mexican Free-tailed bats. Tours are available to view the unique collapsed cavern called the Devil's Sinkhole. 1860-acre area at 2,450 ft elevation.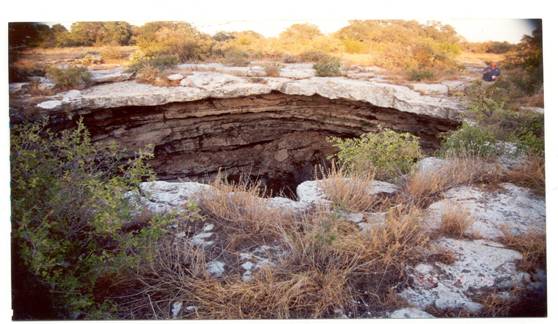 The main attraction is the sinkhole itself and the bat population. It is a vertical cavern with an opening measuring approximately 40x60 feet and a vertical drop to the main cavern of about 140 feet and a total depth of 350-400 feet. The main cavern is circular and reaches a total depth of 350-400 feet. The Devil's Sinkhole Society now offers Evening Bat Flight tours throughout the summer and Guided Nature hikes on the first and third Saturdays of every month except during hunting season. Day tours can be arranged with a minimum of 3 days notice. Reservations are required. There are picnic sites and some trail development. No camping. Texas' largest one-chamber cave and 4th deepest cave. Wildlife preserve.
Access to the park can be obtained only by contacting
Devil's Sinkhole Society
, 830-683-BATS (2287) to reserve a tour. Tours (May-Oct) meet at Visitors Center in
Rocksprings
at 101 N Sweeten St. Other available tours include birding, nature walks, motorcycle and day tours.
Location: In Edwards County at
Rocksprings
TX 78880; Approximately 6 mi NE of Rocksprings on Hwy 55. The Sinkhole property does not front a public roadway.
tpwd.state.tx.us/park/sinkhole/sinkhole.htm
; Gray's
Blog
; Tours: 830-683-2287,
tours@devilssinkhole.org
Portal Photo Gallery:
Devil's Sinkhole SNA Park
See:
Bats
WONDER WORLD THEME PARK:
512-392-3760; 1000 Prospect St; San Marcos, TX 8666;
wonderworldpark.com
; A one-of-a-kind Theme Park. Visitors have enjoyed touring the Balcones Fault Line Cave for 105+ years, and now, the park has many other attractions for family fun and entertainment. Enjoy a guided tour and discover the nation's only true example of an earthquake-formed cave deep underground and see up close the devastation of a major quake. Exit by the "Stratavator" and ride high into the sky to the Tejas Observation Tower. Be amazed by the Topsy-Turvy World of the Anti-gravity House where everything is backwards, even water flows up hill! Board the train and splash through the waterfalls of Mystery Mountain on your way to the Texas' largest Wildlife Petting Park (zoo). Educational and fun for ALL ages. Open daily, all weather. Free picnic grounds, shops, restaurant. Located just off IH-35 (Exit 202 Wonder World Dr).
DEAD MAN'S HOLE:
(by Mike Cox in Texas Escapes):
"The expression 'he just dropped out of sight' had both figurative and literal meaning in Burnet County during and after the Civil War. Common belief held that folks who disappeared in that area often ended up at the bottom of a 150-plus-deep foot limestone fissure south of Marble Falls aptly named 'Dead Man's Hole.' "
. Discovered in 1821, this 155 foot deep cave is believed to have been the dumping place for victims hung from an oak tree over the hole. Self-guided tour, always open. SE of Marble Falls, nearer Spicewood, on CR 401 between Hwy 71 and FM 2147 E.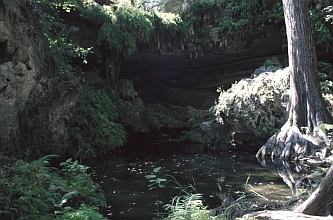 WESTCAVE PRESERVE:
LCRA owned but privately operated (non-profit) 31 acre area that includes a lush, green, limestone-walled canyon with many rare and endangered plants, canopied by giant cypress trees and a 40-foot waterfall tumbling over fern-covered travertine columns into an emerald pool. Dedicated to sustaining this unique ecological treasure and offering it as a scientific and educational resource to the community. Guided trail tours, adult & school programs, birding, star watching, and other programs help to inspire greater environmental conservation and awareness.
Location: In SW
Travis County
(but Blanco County address), at 24814 Hamilton Pool Rd (FM 3238),
Round Mountain
, TX 78663. 830-825-3442. 15 mi N of
Dripping Springs
, W of
Bee Cave
.
westcave.org
Portal Photo Gallery:
Westcave Preserve
CAVES & CAVERNS VERY NEAR THE HILL COUNTRY
INNER SPACE CAVERN:
877-931-2283; 4200 S IH-35, Georgetown, TX 78626.
myinnerspacecavern.com
CAVERNS OF SONORA:
325-387-3105; 1711 PR 4468, Sonora, TX 76950.
cavernsofsonora.com
CAVE & CAVERN ON-LINE RESOURCES
HANDBOOK OF TEXAS:
Profile
NATIONAL CAVE ASSOCIATION:
cavern.com

SANDY ROAD GUEST HAUS: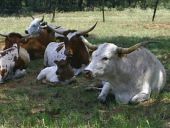 Upscale Western-style Guest House Lodging
in a Beautiful Ranch Setting in the Gorgeous Texas Hill Country

Reservations & Information: 281-300-7177
9242 RR 1320 (Sandy Road), Johnson City, TX 78636

Web: SandyRoadGuestHaus.com Email: info@SandyRoadGuestHaus.com

Come Relax & Enjoy!


---
---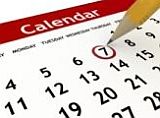 Click
for Hill Country:
»
ACTIVITIES
»
ATTRACTIONS
»
ADVENTURES
»
MARKET DAYS
»
MAPS
---

---
Check us out on


---

---

---
Texas Walks . .
What's Raised Here,
Stays Here! 100% local!!
5 locations in
Central Texas
September and October.
Corporate sponsorship
& team/individual
registrations now available.
---
---
Affordable Pre-paid Emergency Air Transport Service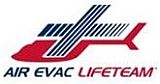 Click image for details
Protection starts at $65/yr
---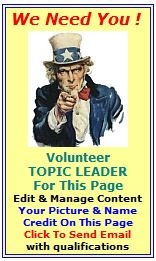 ---
Support the

---
---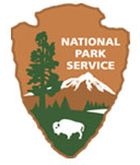 LBJ National
Historical Park
---

Protect Your Computer Files With


On-Line storage
of your data.

Easy!

Just click
to get started.


---
---

---