Click for Free
Calendar
Event Submission
---
Click here for your



basic Portal listing!
---

---
LOKKEN FINANCIAL SERVICES
Wes Lokken,
MBA, Owner



830-868-2492
603 West Main Street
Johnson City
lokkenfinancialservices.com
wesalokken@gmail.com
Over 25 years experience. Serving Blanco County and surrounding area. Local, accurate, economical service. Tax problems? I can help. Registered IRS Taxpayer Rep
Stop by for introductory consultation
---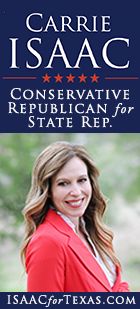 ---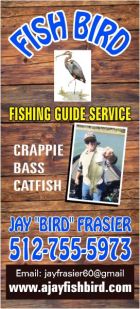 ---
COFRAN'S PC &
TECHNOLOGY HELP
- - -
Online, Remote
Tech Support &
Call-In Help Desk

Virus? Frustrated?
PC slowed down?
We can tune it up!
Internet, Wi-Fi,
Websites,
Email, Outlook,
Social Media,
Tech Marketing,
Excel, Quickbooks,
Zoom, TeamViewer,
Carbonite
** PC Repairs **

BSEE, MBA, xCPA
Veteran, Tech Officer

281-300-7177
Johnson City
info@cofran.com
www.cofran.com
---
"The Web Guy"
WEB SITE DESIGN
& MAINTENANCE
Economical
& Effective
281-300-7177
Johnson City, TX
info@cofran.com
cofran.com


---

"Business Coach"

COST CONTROLS,
EFFICIENCY &
BETTER STRATEGIES
= MORE PROFIT !!

Economical
& Effective

281-300-7177
Johnson City, TX

info@cofran.com
cofran.com


---
---

---
Cofran's Texas . . .
Hill Country Portal
A Powerful Information Database & Gateway Service for the Texas Hill Country
Use above MENU To Find "All Things In The Texas Hill Country"

City Profile For:
DRIPPING SPRINGS, Texas
"Gateway to the Hill Country"
Population (2015e): 2,483COL Index (2008): 86.7
Elevation: 1,148 ftArea: 3.3 smCounty:
Hays
Zip Code: 78620Area Code: 512-858-Time Zone: CST
Coordinates: 30° 11' 31" N, 98° 5' 7" W
Location: N part of county; 21 mi W of
Austin
Highways: US 290, RR 12Rivers: None
Quick Link To:
Directory Listings in Dripping Springs
BACKGROUND INFORMATION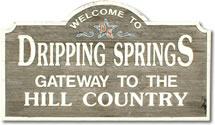 CITY:
CHAMBER, TOURISM & ECONOMIC DEVELOPMENT: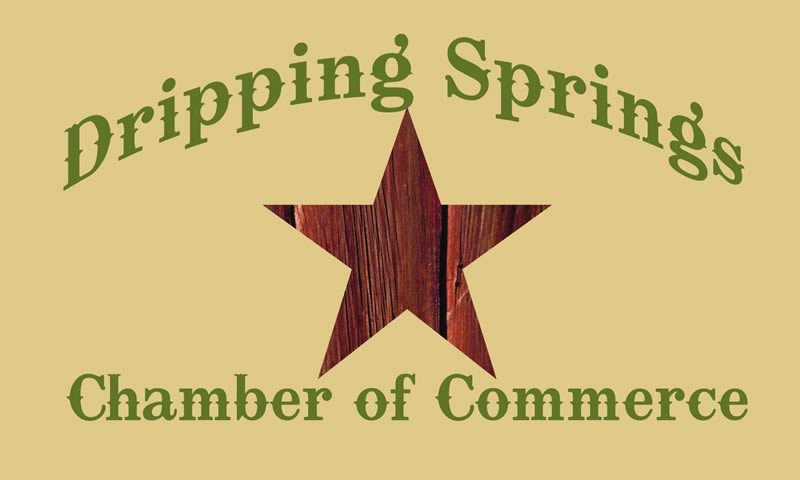 NEIGHBORING TOWNS:
S of
Bee Cave
; NE of
Blanco
; N of
Driftwood
,
Fitzhugh
,
E of
Henly
, E of
Johnson City
, W of
Oak Hill
, N of
Wimberley
, N of
Woodcreek
PRINCIPAL BUSINESS:
Ranching, tourism
MAJOR ATTRACTIONS:
See full details in
Directory
below.
Downtown Mercer Street: Where the action is, with great restaurants, wine bar, brewpub, shops, and a dance hall.
Dr. Pound Historical Farmstead: 512-694-0874; drpoundhistoricalfrmstead.com. RR 12 at Founders Memorial Park, Dripping Springs, TX 78620. 5 acres filled with huge oaks. Grounds were cleared in 1854 to make way for a log cabin that served Dr. Pound's family for four generations. This cabin is the centerpiece now of a 6-room house and has served as a hospital, church and gathering placed for the community. With restoration completed in 2003, facility improvements and historical preservation projects continue to add to the authenticity of the farmstead. During your visit to the museum, docents describe early events and activities and answer questions. Tour home and grounds at your leisure. Wed-Sat, 12 noon to 3p, closed in Jan, group appointments available.
Dripping Springs Arts: See Artists and Art Galleries at Web
Dripping Springs First School: In 1881 the Dripping Springs Military Academy was established and became a Baptist Academy. In 1921 the school was opened to the public. The initials of many local residents can still be found carved into the stone and wood of this fine old structure at 101 Old Fitzhugh. This limestone structure was the educational and social center of the town for many years. Horses and buggies brought students and teachers from all over the Hill Country to its doors. Today it serves as a Masonic Lodge.
Le Ragge Ruggs-Cowgirls & Lace: cowgirlsandlace.com. Opened in 1994, this has grown into a major home decoration center and draws customers from across Texas. Furniture, home accessories, clothing, jewelry and gifts.
Magic Greens: 235 Sports Park Rd (corner of RR 12), Dripping Springs, TX 78620. 512-858-1468; An 18-hole miniature golf facility. magicgreens.com
New Canaan Farms
Scenic Drive On Creek Road: Off 290 W, this route is popular with bicyclists and motorcyclists for its scenic beauty and diverse wildlife
The Springs: Located near the W end of Mercer Street (Loop 64), the springs are delineated by a granite marker donated by the DS Lions Club. The springs were a gathering place for the Tonkawa Indians, as well as the source of water for the original settlers.
NEARBY & HILL COUNTRY-WIDE ATTRACTIONS:
See
Attractions
Some of the very nearby attractions include:
PARKS:
There are many state, county and LCRA parks in the greater area as profiled on the
Parks
page. These nearby parks include:
Bee Cave: Hamilton Pool; Milton Reimers Ranch Park; Westcave Preserve
Blanco: Blanco State Park
Johnson City: Pedernales Falls State Park; LCRA Pedernales River Nature Park; LBJ National Park
Local city owned and managed parks include (
cityofdrippingsprings.com/default.aspx?name=city.parksandrec
. Contact 512-858-4725 for information and rentals):
Charro Ranch Park: 22690 W RM 150. Natural park for walking, family biking, reflection and picnicking includes birding viewing station
Dripping Springs Ranch Park & Event Center: 512-858-4725; 1042 Event Center Dr & RR 12. 64 acre park with indoor multi-use event center, riding trails, open arena, playscape, RV park
Founders Memorial Park: 490 Founders Park Rd @ RR 12 N. Swimming pool, playground, restrooms, pavilion
Sports & Recreation Park: Sports Park Rd @ Rob Shelton Pkwy. 40 acre park includes fields for baseball, softball and soccer, playscape, sand volleyball court, running and walking trails, and concession stand and restrooms
Veteran's Memorial Park: US-290 W @ RR-12. Includes picnic tables and VFW memorial. Weekly local farmer's market held each Wed afternoon
EVENT CALENDAR:
Jan: Hays County Livestock Show
Feb: DSUMC Wild Game Dinner
Mar: Brittany Tuck Memorial Scholarship Benefit
Apr: Founders Day Festival: foundersdayfestival.com; Texas Hill Country Olive Festival: texashillcountryoliveco.com
May: Relay For Life; VFW Memorial Day Service
Jun: Camp Ben McCulloch Confederate Reunion: campben.com; Red Arena Roundup: redarena.org
Aug: Hill Country Rally for Kids: hcrally.com
Sep: Dripping with Taste - Chamber of Commerce wine, food & arts festival: drippingwithtaste.com; Fall Fest at the Pound House & Pioneer Day: drpoundhistoricalfarmstead.com
Oct: The Friends Foundation Annual BBQ at the Salt Lick: thefriendsfoundation.org; Dripping Springs Fair & Rodeo: cityofdrippingsprings.com; Dripping Springs Chili Cook-Off: dscoctx.com
Nov: Empty Bowls Project: helpinghands-drippingsprings.org; Rotary Club Veterans Day Celebration
Dec: Christmas on Mercer - arts, crafts, car show and Santa: cityofdrippingsprings.com; Carlson Gracie Open-Brazilian Jiu-Jitsu Tournament; Christmas Gift Tour Stop; Christmas in the Hills Tour of Homes: dscl.org; Mustang Mare-y Christmas Barn Tour: Web
On-going Events:

Every Wed: Farmer's Market: At the triangle at the intersection of Hwy 290 and RR 12. 3-7p. Rain or shine Jun-Oct. dsfarmersmarket.yolasite.com
Every Thurs: Coffee House With Light Dinners: At 6a-9p, at Thyme & Dough. 512-894-0001. Desserts and open mic
Every Thurs: Bistro Night at Rolling in Thyme & Doug includes live mic night, rollinginthymeanddough.com, 6-9pm, 512-894-0001
1st Thurs: American Legion: At 7p, at 27500 RR 12, 512-858-1907
3rd Thurs: VFW: At 7p, at 27500 RR 12, 512-858-1907
Thurs & Fri: Chair Massages: At Solstice Garden Expressions, 900 TX 290 W. 512-858-1907. solsticegardens.com
1st Sat: Low Cost Pet Vaccinations: At Tractor Supply, 512-858-7229
2nd & 4th Sat: Pet Adoption Service: At Tractor Supply, 512-402-9725, By Thundering Paws Animal Sanctuary
For full details on these and nearby events see
Festivals & Major Events
,
Trade Days & Farmers Markets
,
Live Entertainment
, and calendars on our other focus topic pages accessible from the menu above.
WEATHER:
Local Weather
;
Hill Country-wide Weather
MEDIA COVERAGE:
See full details in
Directory
below.
MAPS:
Local Google
;
Hill Country Special Maps
HISTORY:
Handbook of Texas Online
:
" . . emerged as a community center before the Civil War. The first settler in the area is thought to have been a man named Fawcett, who arrived about 1849. Other families began farming the valleys of Little Barton and Onion creeks in the early 1850s, and in 1857 Dripping Springs opened what became a permanent post office. By 1884 the town supported several businesses, including a steam gristmill and cotton gin, and a population of 130. Education was provided by a public school and by the Dripping Springs Academy, which opened in 1881. The settlement's location on the Austin to Fredericksburg road made it a durable community center, and despite a population decline during the Great Depression, Dripping Springs developed into the principal town in northern Hays County during the twentieth century.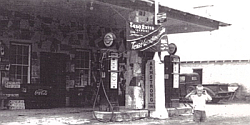 With only minor fluctuations, its population has grown slowly but steadily since World War II. In the mid-1980s it reported twenty businesses and more than 600 residents. By 1990 its population had risen to over 1,000, and by 2000 it had grown to 1,548."
From the Chamber Web Site:
"In 1854, three families from Mississippi traveled high into the Balcones Escarpment overlooking the Texas state capital and found a land of rolling hills, spring-fed creeks, abundant wildlife and majestic views. They stopped their wagons at a natural spring on the Milk House Branch of the Edwards Aquifer, a spot that had long been a gathering place for Tonkawa Indians, and named their new home Dripping Springs. A full day's ride from Austin, the new settlement became the first stagecoach stop on the well-traveled road to Fredericksburg. For generations since, Dripping Springs has been 'The Gateway to the Hill Country'."
Named for local springs. Area settled in 1850's and was a farming and ranching community. Today it is a growing suburban center just a short drive west of Austin.
See:
"The Complete History of Dripping Springs, Texas and the P.A. Smith Survey"
, by Carl Waits.
PRIOR CITY NAMES:
HISTORICAL MARKERS:
CEMETERIES:
Wallace Mountain Cemetery: On private property, US 290)
Phillips Cemetery: RR 12 S at FM 150
AVAILABLE SERVICES:
Gas: yes; Convenience Stores: yes; Restaurants: yes; Lodging: yes; Grocery Stores: yes; Banks: yes; Vehicle Repair: yes; Hospital: no; Med Clinic: no; Post Office: yes; Public Schools: yes; Cemetery: yes
OTHER PROFILES:
City Data
;
ePodunk
;
Texas Escapes
;
Tour Texas
;
Travel Texas
;
Wikipedia
NOTES:
Residential Sub-divisions:
Anarene, Arrowhead Ranch, Belterra, Caliterra, Founders Ridge, Harrison Hills, Headwaters, Highpointe, Ledgestone, Reunion Ranch, Sawyer Ranch
We welcome inquiries, comments and submission of updates, additions, corrections & digital photos,
without compensation. Send to Editor at:
editor@HillCountryPortal.com
BUSINESS & ORGANIZATION DIRECTORY
See Dripping Springs
Directory
Back To >> TOP OF PAGE & MAIN INDEX or BEGINNING OF DIRECTORY LISTINGS THIS PAGE
---


Licensed real estate agents in Dripping Springs assisting buyers and sellers in popular neighborhoods:
Anarene, Arrowhead Ranch, Belterra, Caliterra,
Founders Ridge, Harrison Hills, Headwaters, Highpointe, Reunion Ranch, Sawyer Ranch

Contact us today at 512-580-9077 for a FREE home tour.


We would love to earn your business if you are buying or selling
and need a qualified real estate agent to assist you.


---

SANDY ROAD GUEST HAUS: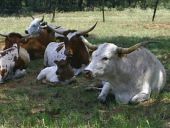 Upscale Western-style Guest House Lodging
in a Beautiful Ranch Setting in the Gorgeous Texas Hill Country

Reservations & Information: 281-300-7177
9242 RR 1320 (Sandy Road), Johnson City, TX 78636

Web: SandyRoadGuestHaus.com Email: info@SandyRoadGuestHaus.com

Come Relax & Enjoy!


---
Back To >> TOP OF PAGE & MAIN INDEX or BEGINNING OF DIRECTORY LISTINGS THIS PAGE
---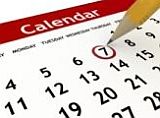 Click
for Hill Country:
»
FESTIVALS/MAJOR EVENTS
»
LIVE ENTERTAINMENT
»
MAPS
---

---
Check us out on


---

---
Texas Walks . .
What's Raised Here,
Stays Here! 100% local!!
5 locations in
Central Texas
September and October.
Corporate sponsorship
& team/individual
registrations now available.
---
---
Affordable Pre-paid Emergency Air Transport Service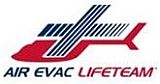 Click image for details
Protection starts at $65/yr
---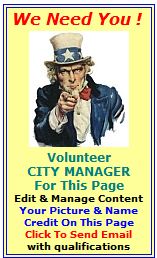 ---

Protect Your Computer Files With


On-Line storage
of your data.

Easy!

Just click
to get started.


---
---

---