Click for Free
Calendar
Event Submission
---
Click here for your



basic Portal listing!
---

---
Please Donate, Volunteer & Support

WILLOW CITY VFD
See Listing Below
---
preserving the past to
enrich the future ....



Website includes historical information about the former Gillespie County rural schools. Community neighbors and former students are preserving the rich history and places of learning established by the early German settlers. Open houses are held at the former schools throughout the year. All properties are available for special events and tours by request.

GILLESPIE COUNTY
HISTORIC SCHOOLS

HistoricSchools.org
info@historicschools.org
---
FIRST CHOICE SHUTTERS
& BLINDS





Serving South-Central Texas
Quality window treatments
Plantation shutters, blinds, screens, shades
Wood and faux wood available
Made in America

Locally owned & operated:
Tim & Barbara Van Tassel
830-201-2151
timgvant@hotmail.com
Johnson City, TX
Call, email or text with questions or to arrange a no-obligation visit and quotation at your place.
Facebook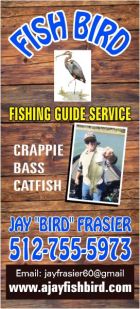 ---
Carport & Tent Spot Rentals In Rural Kerrville During Eclipse
---
COFRAN'S PC &
TECHNOLOGY HELP
- - -
Online, Remote
Tech Support &
Call-In Help Desk

Virus? Frustrated?
PC slowed down?
We can tune it up!
Internet, Wi-Fi,
Websites,
Email, Outlook,
Social Media,
Tech Marketing,
Excel, Quickbooks,
Zoom, TeamViewer,
Carbonite
** PC Repairs **

BSEE, MBA, xCPA
Veteran, Tech Officer

281-300-7177
Johnson City
info@cofran.com
www.cofran.com
---
"The Web Guy"
WEB SITE DESIGN
& MAINTENANCE
Economical
& Effective
281-300-7177
Johnson City, TX
info@cofran.com
cofran.com


---

"Business Coach"

COST CONTROLS,
EFFICIENCY &
BETTER STRATEGIES
= MORE PROFIT !!

Economical
& Effective

281-300-7177
Johnson City, TX

info@cofran.com
cofran.com


---
---

---
Cofran's Texas . . .
Hill Country Portal
A Powerful Information Database & Gateway Service for the Texas Hill Country
Use above MENU To Find "All Things In The Texas Hill Country"

City Profile For:
WILLOW CITY, Texas
"no slogan"
Population (2000): 75
Elevation: 2,000 ftArea: undefinedCounty: NE
Gillespie
Zip Code: 78675Area Code: 830Time Zone: CST
Coordinates: 30.414° N, -98.737° W
Location: 74 mi W of
Austin
, 86 mi N of
San Antonio
Highways: TX 16, RR-1323, Willow City LoopRailways: None
Creeks: Willow Creek, Coal CreekRivers: NoneLakes: None
Quick Link To:
Directory Listings In This Town
BACKGROUND INFORMATION
CITY:
Not incorporated
CHAMBER, TOURISM & ECONOMIC DEVELOPMENT:
Nothing formal
NEIGHBORING TOWNS:
3 mi E of
Eckert
; 11 mi SE of
Crabapple
, 16 mi NE of
Fredericksburg
, 28 mi S of
Llano
, 17 mi NW of
Sandy
PRINCIPAL BUSINESS:
Tourism, ranching, winery
MAJOR ATTRACTIONS:
Note: This "ghost" town is well known because of the very scenic drive through Willow City Loop and two popular biker saloons (Harry's, until recently Knot In The Loop, now closed). Most local folks think of the neighboring unincorporated area of Eckert and Willow City as one, and call it "Willow City".
Willow City Loop: This popular 13 mile drive has scenic views around every windy turn up and down the back-roads of this rugged area, including a surprisingly large and beautiful canyon. This loop is particularly popular and outstanding when the wildflowers are in full bloom (especially bluebonnets, sometime in March-May, rain dependent), with lots of car and motorcycle traffic taking in the mosaic colors. Enter this loop on Hwy 16 at the Loop's NW corner (for a clockwise tour), or on RR-1323 in Willow City (for a counter-clockwise tour). Private land on both sides of this loop, so no stomping or picnicking in the fields of wildflowers. There is a good place to stop in the bottom of the canyon, stretch your legs and enjoy the views. Sightings; Google Map; Article1; Article2; Article3; Wildflower Photos
NEARBY & HILL COUNTRY-WIDE ATTRACTIONS:
See
Attractions
.
Some of the very nearby attractions include:
Fredericksburg: Fort; Butterfly Ranch; Herb Farm; Theater; Trade Days; Museums; Dulcimers; Historic German Downtown; Jewelry Workshop; Rockbox; Wildseed Farm; Cowboy Ranch
Johnson City: Exotic Zoo Resort; Texas Hills Winery; Whittington's Jerky; Historic Courthouse & Jail; Lavender Farms; Wildflower Capital; Bamberger Ranch; LBJ Boyhood Home
Llano: Parks; Golf; Hill Country Wildlife Museum; Llano County Historical Museum; Lantex Theater
PARKS:
There are many state parks in the greater area as profiled on the
Parks
page. These nearby parks include:
Fredericksburg: Admiral Nimitz State Historic Site & National Museum Of The Pacific War; Enchanted Rock State Natural Area; Lady Bird Municipal Park
Johnson City: Pedernales Falls State Park; LCRA Pedernales River Nature Park; Lbj National Park
Stonewall: LBJ State & National Historical Parks
Local city parks include: None
EVENT CALENDAR:
Mid Feb: Pet Vaccination Clinic, sponsored by WCVFD & held annally at the Fire Station, from 2-4p.
Early Apr: The Old Willow City School will be opened as part of the Friends of Gillespie County Country Schools Trail Open House Tour, 10a-4p. Visitors can tour the historical School built in 1905 and learn from docents (former Willow City School students along with community residents) about the School's history. Visitors will be treated to local artists and watching pioneer bread making tasks, followed by tasting homemade bread with dried sausage and cheese, and taking a Texas History Test. All are encouraged to visit. No admission fee.
May: Barbecue, Auction, Raffle & Country Store Fundraiser, sponsored by WCVFD & held annually at the Fire Station, on the first Sat in May.
Aug: Willow City Open House & Picnic: At the Historic School Building/Community Center, 2501 RR-1323. Annual reunion/homecoming & family night celebration. (1st Fri, 6:30p)
Dec: Christmas Holiday Social and Cover Dish Meal, sponsored by WCVFD & held annually at the Fire Station, 6p.
For full details on these and nearby events see
Festivals & Major Events
,
Trade Days & Farmers Markets
and calendars on our other focus topic pages accessible from the menu above.
WEATHER:
Local Weather
;
Hill Country-wide Weather
MEDIA COVERAGE:
See full details in
Directory
below.
MAPS:
Local Google
;
Hill Country Special Maps
HISTORY:
Handbook of Texas Online
:
". . . The earliest recorded settler before the Civil War was a slaveholding Baptist preacher reported to harbor a strong dislike for the neighboring Germans. Sometime after the war a group of settlers-including ranchers Andrew Moore, Jim Renick, William Luckenbach, Bill Hardin, and Pierce Smith, storekeeper Gene Harrison, and miller Bill Ricks-came to Willow Creek and founded one of the few Gillespie County communities settled by English-speakers rather than Germans. These early settlers traded mostly in Austin because they preferred dealing with other Anglo-Americans rather than with the Germans in nearby Fredericksburg. The town prospered and gained an early reputation as a criminal hangout. The post office opened in 1877 and was named Willow until 1887, when it changed to Willow City. The town had two teachers as early as 1881; one was John Warren Hunter, who once had to wrestle a six-gun away from an angry student. In 1885 a Methodist congregation was organized, although a church was not built until 1900, under Rev. T. J. Lassater. From 1892 to 1894 Green Harrison published the Gillespie County News; later he sold the newspaper to Webster McGinnis, who moved it to Fredericksburg. Willow City received telephone service in 1893. In 1904 the population was estimated at 132, and by 1915 Willow City had three general stores, a drugstore, two blacksmiths, and a cotton gin. The population declined during the first half of the twentieth century, to 100 in 1925 and to forty in 1939. During the 1940s it climbed again, reaching sixty by 1949, and then it fluctuated between a low of seventeen in 1964 and a high of eighty-five in 1968. In 1970 the population was estimated at seventy-five, where it remained through 2000."
History of Willow City School, by Mable Wilke, 7/26/09:
"Little is known about the first Willow City schoolhouse, which was located on the Paulus Flat area near the Willow Creek. When R. C. Roberts came to the Community in 1876 he described the building as a log cabin, no floor, and having split long benches. The building at that time was used for school and church services. In 1881, that building was enlarged, and in 1890, after the original school building flooded away, a second building was constructed on higher ground. In 1905, the present building was built on even higher ground where it stands today. This two-story rock building has two rooms and a hallway downstairs and an auditorium and stage upstairs. Ceiling fans have been installed and the downstairs has A/C window units for cooling. In the 1950's, restrooms were added to the north side of the building. The building and school grounds have served the Community for educating the young people, for holding business meetings, social gatherings and community events such as calf roping and softball games. The Willow City School consolidated with Fredericksburg Independent School District at the end of school term 1960-61. The Willow City Community Club was organized May 12, 1961. Then, on April 19, 1999, the Friends of Gillespie County Country Schools organized of which Willow City School is a member. The Friends group works toward preservation of the country school buildings that still are in existence for community use. The Willow City School building and property is now owned by Gillespie County."
See more in the detailed listings below.
PRIOR CITY NAMES:
Willow (until 1887)
HISTORICAL MARKERS:
Willow City School: See above
CEMETERIES:
Willow City Cemetery: Gold-Schaefer Rd
Eckert Cemetery: TX-16
Young's Chapel Cemetery: Wahrmund-Ahrens Rd
AVAILABLE SERVICES:
Gas: no; Convenience Stores: yes; Restaurants: yes (very limited hours); Lodging: yes; Grocery Stores: no; Banks: no; Vehicle Repair: no; Hospital: no; Med Clinic: no; Post Office: closed; Public Schools: no; Cemeteries: 3
OTHER PROFILES:
City Data (not available);
Texas Escapes
;
Wikipedia
NOTES:
We welcome inquiries, comments and submission of updates, additions, corrections & digital photos,
without compensation. Send to Editor at:
editor@HillCountryPortal.com
Back To >> TOP OF PAGE & MAIN INDEX
BUSINESS & ORGANIZATION DIRECTORY


EMERGENCIES
(Police, Fire, EMS/Medical)
Dial 911

CRIME STOPPERS-REPORT ANONYMOUSLY-CASH REWARD:
830-997-8477; or text keyword "TIP 830 and your tip" to 274637; or click:
Stoppers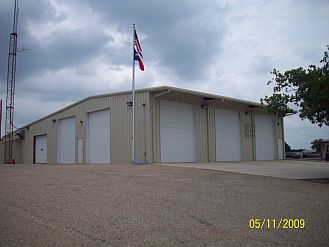 WILLOW CITY VOLUNTEER FIRE DEPARTMENT & RESCUE (WCVFR):
830-685-3376; 2553 RR-1323, Willow City, TX 78675. Meets 1st Wed 7p at Fire Station. Contact: Stanley Rabke, Chief at 830-685-3266. Volunteers are needed to join the department who are willing to train and respond to fires and medical emergencies, and protecting lives and property in the community. Donations are appreciated and needed. Non-profit organization.
Web
, wcvfr@ctesc.net
GOVERNMENT SERVICES
LOCAL CITY GOVERNMENT:
Unincorporated
LOCAL COUNTY GOVERNMENT:
See:
Gillespie County Government Offices
STATE & FEDERAL GOVERNMENT:
For offices that represent the Hill Country,
see:
Texas & Federal Government Offices

CRISIS HOTLINES: click Hotlines-Emergencies


DAY & SEASON HUNTING OPPORTUNITIES:
See full list of leases for this town at:
Hunting & Fishing
R DIAMOND RANCH:
830-685-3266; 3875 Eckert Rd, Willow City, TX 78675. Located 4 mi W of Hwy 16.
rabkes.com
. Guided deer hunts, All Ages Welcome. Men, Women, and Children Welcome. Very Reasonable Prices--Quoted on Request.
WAIGHT'S 4-W RANCH:
830-685-3577; 1400 Eckert Rd, Willow City, TX 78675.
4wranches.com
. Exotic and deer hunts
TAXIDERMY & MEAT PROCESSING:
RABKE'S TABLE READY MEATS:
830-685-3266; 3875 Eckert Rd, Willow City, TX 78675. Located 4 mi W of Hwy 16.
rabkes.com
Processing & Storage
(THE) CABIN AT BELL MOUNTAIN:
997-5839; 17951 TX 16 N, Willow City, TX 78675.
cabinatbellmtn.com
MARSCHALL CREEK GASTEHAUS AT SPOTTED PONY RANCH:
830-456-1933; 87 T Bar J Ranch Rd, Willow City, TX 78675.
spottedponyranch.com
WAIGHT'S 4-W RANCH:
830-685-3577; 1400 Eckert Rd, Willow City, TX 78675.
4wranches.com/lodging/loadging.htm
WILLOW RIDGE RETREAT BED & BREAKFAST:
888-974-3432; 830-685-3836; 5828 RR-1323, Willow City, TX 78675.
willowridgeretreat.com
MISCELLANEOUS GOODS & SERVICES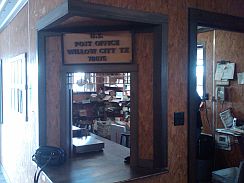 EMMANUEL GOSPEL CHURCH:
2538 RR-1323, Willow City, TX 78675
HOHMANN'S WILLOW CITY GENERAL STORE:
830-685-3255; 2571 RR-1323, Willow City, TX 78675.
Patrick Hohmann-Owner
MULDEROSA RANCH AT COAL CREEK:
830-685-3062; 5998 Willow City Loop, Willow City, TX 78675
SELECTIVE MECHANICAL:
830-685-3244;
1348 Herber-Schaefer Rd, Willow City, TX 78675. Ray Gold-Owner. Auto repair shop and towing
SPOTTED PONY RANCH TRAIL RIDING SERVICES:
830-456-1933; 87 T Bar J Ranch Rd, Willow City, TX 78675.
spottedponyranch.com
ST. NICK'S CHRISTMAS TREE FARM:
830-685-3412; 12638 TX 16 N, Willow City, TX 78675
WILLOW CITY COMMUNITY CLUB:
Usually meets first Friday of each month, at 7p at the Willow City School Building/Community Center (see below). Members are encouraged to bring finger foods and snacks for the light meal to be served at 7p. A short business meeting is held at 7:30p, followed by games of "42" dominoes and socializing. Club Secretary/Treasurer: Mable Wilke, 830-685-3385, Email:
rmrwilkeranch@earthlink.net
.
RESTAURANTS-DINING-BEVERAGES-ENTERTAINMENT
MIKE'S ON THE LOOP RESTAURANT:
Closed
KNOT IN THE LOOP SALOON:
Closed
SCHOOLS
WILLOW CITY SCHOOL BUILDING/COMMUNITY CENTER: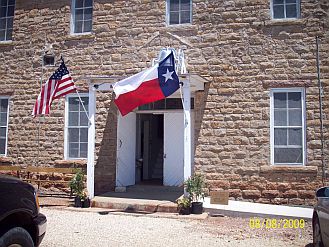 2501 RR-1323, Willow City, TX 78675. This is a hickory sandstone, two-story, three room school building with original desks and blackboards. Built in 1905. This was the third school building for the Willow City community. First Rural Gillespie County school to have a bus and bus shed. Consolidated with Fredericksburg in 1961. It is on the Gillespie County Country Schools Trail and is designated National Historic Registered site. The Building may be rented for social gatherings, such as receptions, reunions, meetings and classes. An annual open house and family night picnic reunion/homecoming celebration is held in August. See Club contact above regarding rental and building/area history.
See above historical account by Wilke.
See
Friends Profile
including town and school history and pictures.


CALL or e-Locate BEFORE YOU DIG!
Free Texas 811 Locator
1-800-344-8377
www.texas811.org


HILL COUNTRY-WIDE UTILITY PROVIDERS:
For Hill Country area
utility service providers
(electric, gas, water, sewer, trash),
telecom providers
(land lines, cellular service, TV, internet), and related services (package delivery, newspaper, etc.), click:
Utilities & Telecom
LOCAL UTILITY PROVIDERS:

VERIZON:
verizon.com
. Regulated land-line telephone service. Residential Service: 1-800-483-4000; Business Service: 1-800-483-5000; Repair-Residential Service: 1-800-483-1000; Repair-Business Service: 1-800-483-2000. No local customer service office.
See nearby
Fredericksburg
Business Directory
for utility providers.
BELL MOUNTAIN/OBERHELMAN:
830-685-3297; 463 Bell Mountain Rd, Fredericksburg, TX 78624.
bellmountainwine.com
. Sat: 10a-5p, From first Sat of Feb through last Sat of Dec. Other times by appointment 24-hours in advance. Closed Sun except special events. Complimentary tours and tasting at the Winery.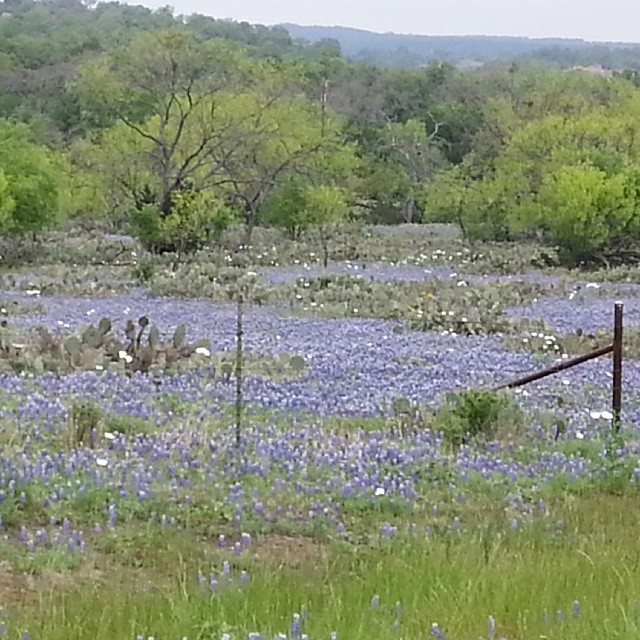 Willow City Area

SANDY ROAD GUEST HAUS: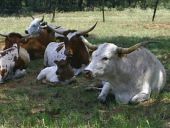 Upscale Western-style Guest House Lodging
in a Beautiful Ranch Setting in the Gorgeous Texas Hill Country

Reservations & Information: 281-300-7177
9242 RR 1320 (Sandy Road), Johnson City, TX 78636

Web: SandyRoadGuestHaus.com Email: info@SandyRoadGuestHaus.com

Come Relax & Enjoy!


---
---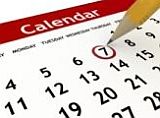 Click
for Hill Country:
»
ACTIVITIES
»
ATTRACTIONS
»
ADVENTURES
»
MARKET DAYS
»
MAPS
---

---
Check us out on


---

---

---
Come share a piece of our world....




Family-owned winery
& vineyard operation
at a century-old
farm house,
breathtaking views
of Hill Country,
& handcrafted
Texas wines

(830) 998-7654
10352 US 290 W
Hye, Texas
williamchriswines.com
---
FUNDRAISER COOKBOOKS
"Recipes & Remembrances"
by the Fire Dept. $20, available at Rabke's,
Holmann's &
FBG Vet Hospital
---
Texas Walks . .
What's Raised Here,
Stays Here! 100% local!!
5 locations in
Central Texas
September and October.
Corporate sponsorship
& team/individual
registrations now available.
---
---
Affordable Pre-paid Emergency Air Transport Service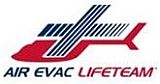 Click image for details
Protection starts at $65/yr
---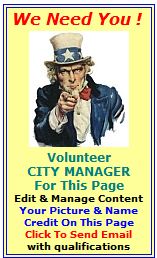 ---

Protect Your Computer Files With


On-Line storage
of your data.

Easy!

Just click
to get started.


---
---

---