Click for Free
Calendar
Event Submission
---
Click here for your



basic Portal listing!
---

---
preserving the past to
enrich the future ....



Website includes historical information about the former Gillespie County rural schools. Community neighbors and former students are preserving the rich history and places of learning established by the early German settlers. Open houses are held at the former schools throughout the year. All properties are available for special events and tours by request.

GILLESPIE COUNTY
HISTORIC SCHOOLS

HistoricSchools.org
info@historicschools.org
---
FIRST CHOICE SHUTTERS
& BLINDS





Serving South-Central Texas
Quality window treatments
Plantation shutters, blinds, screens, shades
Wood and faux wood available
Made in America

Locally owned & operated:
Tim & Barbara Van Tassel
830-201-2151
timgvant@hotmail.com
Johnson City, TX
Call, email or text with questions or to arrange a no-obligation visit and quotation at your place.
Facebook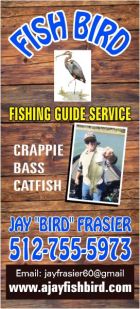 ---
Carport & Tent Spot Rentals In Rural Kerrville During Eclipse
---
COFRAN'S PC &
TECHNOLOGY HELP
- - -
Online, Remote
Tech Support &
Call-In Help Desk

Virus? Frustrated?
PC slowed down?
We can tune it up!
Internet, Wi-Fi,
Websites,
Email, Outlook,
Social Media,
Tech Marketing,
Excel, Quickbooks,
Zoom, TeamViewer,
Carbonite
** PC Repairs **

BSEE, MBA, xCPA
Veteran, Tech Officer

281-300-7177
Johnson City
info@cofran.com
www.cofran.com
---
"The Web Guy"
WEB SITE DESIGN
& MAINTENANCE
Economical
& Effective
281-300-7177
Johnson City, TX
info@cofran.com
cofran.com


---

"Business Coach"

COST CONTROLS,
EFFICIENCY &
BETTER STRATEGIES
= MORE PROFIT !!

Economical
& Effective

281-300-7177
Johnson City, TX

info@cofran.com
cofran.com


---
---

---
Cofran's Texas . . .
Hill Country Portal
A Powerful Information Database & Gateway Service for the Texas Hill Country
Use above MENU To Find "All Things In The Texas Hill Country"

City Profile For:
DOSS, Texas
"no slogan"
Population (2000): 225
Elevation: 1,729 ftArea: undefined smCounty:
Gillespie
Zip Code: 78618Area Code: 830-669Time Zone: CST
Coordinates: Lat 30.445°, Long -99.131°
Location: In NW part of county;
Highways: RR-648, RR-783Creeks: Mormon, Squaw, ThreadgillRivers:Lakes:
Quick Link To:
Directory Listings In This Town
BACKGROUND INFORMATION
CITY:
Unincorporated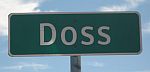 CHAMBER, TOURISM & ECONOMIC DEVELOPMENT:
Nothing formal
NEIGHBORING TOWNS:
9 mi SW of
Cherry Spring
, NE of
Divide
(SW), 19 mi NW of
fredericksburg
, 12 mi NW of
Hilltop
(E), 15 mi NE of
Harper
, 26 mi S of
Mason
, 15 mi NE of
Mountain Home
, 32 mi W of
Segovia
PRINCIPAL BUSINESS:
Ranching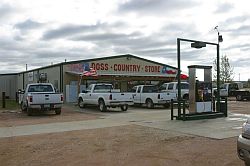 MAJOR ATTRACTIONS:
Doss Country Store: 830-669-2160; 14394 RR-783 N, Doss, TX. Gas, burgers, general store, community gathering place, & live music sometimes
NEARBY & HILL COUNTRY-WIDE ATTRACTIONS:
See
Attractions
.
Some of the very nearby attractions include:
Fredericksburg: Historic Fort; Butterfly Ranch; Herb Farm; Theater; Trade Days; Museums; Dulcimers; Historic German Downtown; Jewelry Workshop; Rockbox; Wildseed Farm; Cowboy Ranch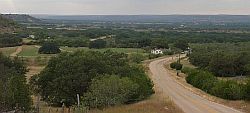 PARKS:
There are many parks in the greater area as profiled on the
Parks
page. These nearby parks include:
Fredericksburg: Admiral Nimitz State Historic Site & National Museum Of The Pacific War; Enchanted Rock State Natural Area; Lady Bird Municipal Park
EVENT CALENDARS:
Festivals & Major Events
;
Local Activities & Fun Things To Do
;
Farmer & Flea Market Days
;
Specialty & Seasonal Market Days
;
Art & Galleries
;
Quilting & Fiber Arts
;
Car Shows
;
Motorcycling Events
;
Beer & Brewing
;
Wine
;
Pet Events
WEATHER:
Local Weather
;
Hill Country-wide Weather
MEDIA COVERAGE:
See full details in
Directory
below.
On-Line News: Google News
Radio: KGLF 88.1 FM
Newspapers, TV, Articles & Videos:
MAPS:
Local Google
;
Hill Country Special Maps
HISTORY:
Handbook of Texas Online
:
"Doss is on Mormon Creek nineteen miles northwest of Fredericksburg in northwestern Gillespie County. It was founded in 1849 by brothers John E. and Thomas C. Doss, who built a gristmill and distillery on Threadgill Creek in 1856 and later added a dam and sawmill. They sold the dam in 1864 to August Steiness, who tore down the distillery and expanded the gristmill's capabilities.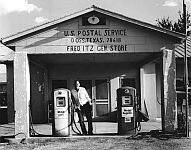 A room he added onto the house served for many years as a mail delivery station for the community. After Steiness's death in 1866, his widow sold the mill to William F. Lange, a German immigrant, who built a larger dam. This dam, which was destroyed by a flood, was rebuilt between 1872 and 1875 by stonemason Philip Buchmeyer, and the mill came to be known as Lange's Mill. The Doss school was founded in 1884. A post office called Lange was opened in F. W. Lange's store in 1898, but in 1907 the name was changed to Doss, and the office was moved to what is now the Doss townsite, two miles south of the mill. The population of Doss was estimated at fifty in 1925, sixty in 1933, twenty-two in 1964, and seventy-five from 1972 to 2000. In the 1980s Lange's Mill, two miles north of Doss on Farm Road 783, still stood, along with the dam.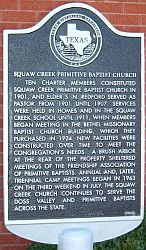 In 1989 Doss was still a predominantly German community and included Lutheran and Baptist churches, a general store, a fire station, and a two-room schoolhouse, the last unconsolidated rural school in Gillespie County and one of only a few such schools remaining in the state. The school in 1989 served twenty-three children in eight grades."
PRIOR CITY NAMES:
Lange
HISTORICAL MARKERS:
See Texas Historical Commission's Historic Sites Atlas:
atlas.thc.state.tx.us
. Includes interactive map plus detailed descriptions of historical markers, cemeteries, museums, all searchable by county.
Squaw Creek, see on right
CEMETERIES:
See THC Historic Sites Atlas above.
AVAILABLE SERVICES:
Gas: yes; Convenience Stores: yes; Restaurants: yes; Lodging: yes; Grocery Stores: no; Banks: no; Vehicle Repair: no; Hospital: no; Med Clinic: no; Post Office: yes; Public Schools: yes; Cemetery:
OTHER PROFILES:
City Data (not available);
Texas Escapes
;
Wikipedia

We welcome inquiries, comments and submission of updates, additions, corrections
& digital photos, without compensation. Send to:
editor@HillCountryPortal.com
Back To >> TOP OF PAGE & MAIN INDEX
BUSINESS & ORGANIZATION DIRECTORY
CHURCHES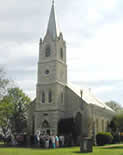 SQUAW CREEK PRIMITIVE BAPTIST CHURCH:
Doss, TX 78618
banneroflove.net/churches/Squaw_Creek_PBC.htm
ST PETER LUTHERAN CHURCH:
830-669-2300
14238 RR-783 N, Doss, TX 78618
st-peter-lutheran-church.com/stpeter.html


EMERGENCIES
(Police, Fire, EMS/Medical)
Dial 911

CRIME STOPPERS-REPORT ANONYMOUSLY-CASH REWARD:
830-997-8477; or text keyword "TIP 830 and your tip" to 274637; or click:
Stoppers
DOSS VOLUNTEER FIRE DEPT:
Non-Emergencies: 830-669-2220; POB 31, 14500 RR-783 N, Doss, TX 78618.
FB
. Early Sep: annual fish fry fundraiser

CRISIS HOTLINES: click Hotlines-Emergencies


LOCAL CITY GOVERNMENT:
Unincorporated
LOCAL COUNTY GOVERNMENT:
See:
Gillespie County Government Offices
STATE & FEDERAL GOVERNMENT:
For offices that represent the Hill Country,
see:
Texas & Federal Government Offices

US POST OFFICE:
830-669-2700; 14112 RR-783 N, Doss, TX 78618-9998.
usps.com
HOME & RANCH IMPROVEMENT CENTERS, CONSTRUCTION,
MAINTENANCE, REPAIR SERVICES & SUPPLIES
BIERSCHWALE SAW SHOP:
830-669-2276; Doss, TX 78618
DARRELL ARHELGER BUILDERS INC:
830-669-2457; 14394 RR-783 N, Doss TX 78618
FENCE BUILDING CO:
830-669-2518; 14853 RR-783 N, Doss TX 787618
HAHN BULLDOZING & CUSTOM FARMING:
830-669-2413; 7744 RR-648, Doss TX 78618. Excavation Work
LYNDON EDWIN PETSCH:
830-669-2518; 14853 RR-783 N, Doss TX 78618. Contractors
PAINTER WAYNE E:
830-669-2408; N Creek, Doss, TX 78618. Painting and Wall Covering Contractor
PAT JUNG CUSTOM HOMES:
830-669-2265; 153 Woerner Rd, Doss, TX 78618
RALPH RODE:
830-669-2634; 1056 Dreck Strasse, Doss, TX 78618. General Contractors
SPRING CREEK CONSTRUCTION:
192 Sage Canyon Rd, Doss TX 78618. General Contractor
DAY & SEASON HUNTING OPPORTUNITIES:
See full list of leases for this town at:
Hunting & Fishing
.
CRENWELGE RANCH:
830-889-3506; 830-997-4057; Doss, TX 78618. Whitetail deer, turkey
DOSSTEXAS.COM:
830-739-5567; RR-783, Doss, TX 78618
dosstexas.com
PANTHER CREEK RANCH:
325-347-2734; 2120 Panther Creek Rd, Doss, TX 78618.
panthercreekranch.com
TILLIES GAME RANCH:
830-669-2498; 270 Tillie's Ranch Rd, Doss, TX 78618.
tilliesranch.com
. Whitetail deer and exotics
WHITE GHOST RANCH:
830-669-2382; 449 Salt Branch Loop, Doss, TX 78618.
WhiteGhostRanch.com
. Whitetail deer
TAXIDERMY & MEAT PROCESSING:
DOSS COUNTRY STORE:
830-669-2160; 14394 RR-783 N, Doss, TX 78618. Storage. See full description below.
CRAZY LADY RANCH INC:
830-669-2722; Spring Creek Rd, Doss, TX 78618
QUIET HILL RANCH:
Closed
MISCELLANEOUS GOODS & SERVICES
ACQUISITIONS:
830-669-2940; POB 48, Doss, TX 78618. Investment advisor
AZZIP MANAGEMENT GROUP, LLC:
830-669-2382; 449 Salt Branch Lp, Doss, TX 78618. Office services
BEAD DESIGNS BY SHARON:
830-669-2351; 88 Emmrose Ln, Doss, TX 78618
CREATIVE OPTIONS COMMUNICATION:
830-669-2466; 8139 Doss Spring Creek Rd, Doss, TX 78618.
creativeoptionsmarketing.com
Advertising
DOSS COUNTRY STORE:
830-669-2160; 14394 RR-783 N, Doss, TX 78618. At intersection with RR-648. Gas, burgers, general store, feed, live music sometimes. Home of Rawhide store (western wear) and Los Muertos BBQ.
dosscafe.com
DOSS VALLEY HAIRSTLYE:
830-669-2275; RR-648, Doss TX 78618
DOSS-TEX KELPIES:
830-669-2320; 2285 Salt Branch Loop, Doss, TX 78618.
doss-tex.com
JERRY B WALSH CO:
830-997-7975, 417 RR-648, Doss TX 78618. Insurance Agents, Brokers, and Service
KGLF 88.1 FM:
Doss, TX 78618. Educational Media Foundation
O B E CORPORATION:
830-669-2779; 1967 Reeh RD, Doss TX 78618
KINDER MORGAN TEXAS PIPELINE:
830-669-2768; Doss, TX 78618
PANACECK PAUL C JR:
830-669-2274; Crenwelge Rd, Doss, TX 78618. Dentist
SUNSHINE & HONEYBEE FARMS:
830-669-2371; 453 Woerner Rd, Doss, TX 78618.
sunshineandhoneybeefarms.com
. Organic vegetables
TIM & LESLIE FLICK OFFICE:
830-669-2722; 141 Leslie Rd, Doss, TX 78618. Accounting services
TOMMY REEH GARAGE & REEH AUTO PARTS:
830-669-2323; 9991 Doss Spring Creek Rd, 14205 RR-783 N, Doss, TX 78618
NON-PROFIT & PUBLIC SERVICE ORGANIZATIONS
DOSS COMMUNITY CENTER:
14174 RR-783 N, Doss, TX 78618. Located in center of town where RR-783 and RR-648 cross.
DOSS COMMUNITY CLUB:
POB 11, Doss, TX 78618. Meets intermittently at Community Center above. Leatrice Haley: 830-669-2611
DOSS COMMUNITY IMPROVEMENT CLUB:
830-669-2199; 14174 RR-783 N, Doss, TX 78618

4-H:
4-h.org
. A global network of youth organizations, sponsored by Texas AgriLife Extension Service (see above), whose mission is "engaging youth to reach their fullest potential while advancing the field of youth development". Local 4-H Club:
Doss 4-H:
Doss, TX 78618
PATHWAYS 3H WILDERNESS:
Top Hand Cabin: 830-866-3492; Doss, TX 78618. Social advocacy organization
RANCHES (Non-Hunting)
BAR O BAR RANCH:
830-669-2352; Doss, TX 78618
BRANDON PETSCH RANCHES:
830-669-2351; 88 Emmrose Ln, Doss, TX 78618
KRAMER CLINTON RANCH HOUSE:
830-669-2261; 2228 RR-648, Doss, TX 78618
LAZY W RANCH:
830-669-2395; 1713 Jack Rabbit Rd, Doss, TX 78618
POHL RANCH:
830-669-2598; Doss, TX 78618
TR CONNECTED RANCHES, LTD:
830-669-2325; 9991 Doss Spring Creek Rd, Doss, TX 78618
WELGE RANCH:
830-669-2412; 743 Jack Rabbit Rd, Doss, TX 78618
SCHOOLS
(THE) DOSS SCHOOL -
Doss Consolidated Common School District (CCSD):
830-669-2411;
11431 RR-648, Doss, TX 78618.
dossccsd.org
Enrollment: 32; Grades: Pre-K-8. Est 1884


CALL or e-Locate BEFORE YOU DIG!
Free Texas 811 Locator
1-800-344-8377
www.texas811.org


HILL COUNTRY-WIDE UTILITY PROVIDERS:
For Hill Country area
utility service providers
(electric, gas, water, sewer, trash),
telecom providers
(land lines, cellular service, TV, internet), and related services (package delivery, newspaper, etc.), click:
Utilities & Telecom

SANDY ROAD GUEST HAUS: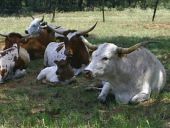 Upscale Western-style Guest House Lodging
in a Beautiful Ranch Setting in the Gorgeous Texas Hill Country

Reservations & Information: 281-300-7177
9242 RR 1320 (Sandy Road), Johnson City, TX 78636

Web: SandyRoadGuestHaus.com Email: info@SandyRoadGuestHaus.com

Come Relax & Enjoy!


---

Site designed, maintained & Copyright © by Cofran & Associates, Inc.All rights reserved
See Terms of Use before using this website.Cofran.cominfo@Cofran.com281-300-7177


---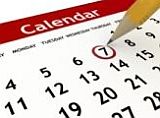 Click
for Hill Country:
»
RECURRING ACTIVITIES
»
MARKET DAYS
»
ALL CALENDARS
»
ATTRACTIONS
»
ADVENTURES
»
MAPS
---

---
Check us out on


---

---

---
Texas Walks . .
What's Raised Here,
Stays Here! 100% local!!
5 locations in
Central Texas
September and October.
Corporate sponsorship
& team/individual
registrations now available.
---
---
Affordable Pre-paid Emergency Air Transport Service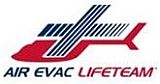 Click image for details
Protection starts at $65/yr
---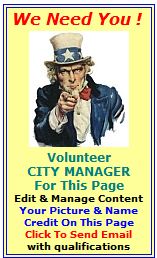 ---

Protect Your Computer Files With


On-Line storage
of your data.

Easy!

Just click
to get started.


---
---

---