Click for Free
Calendar
Event Submission
---
Click here for your



basic Portal listing!
---

---
preserving the past to
enrich the future ....



Website includes historical information about the former Gillespie County rural schools. Community neighbors and former students are preserving the rich history and places of learning established by the early German settlers. Open houses are held at the former schools throughout the year. All properties are available for special events and tours by request.

GILLESPIE COUNTY
HISTORIC SCHOOLS

HistoricSchools.org
info@historicschools.org
---
LOKKEN FINANCIAL SERVICES
Wes Lokken,
MBA, Owner



830-868-2492
603 West Main Street
Johnson City
lokkenfinancialservices.com
wesalokken@gmail.com
Over 25 years experience. Serving Blanco County and surrounding area. Local, accurate, economical service. Tax problems? I can help. Registered IRS Taxpayer Rep
Stop by for introductory consultation
---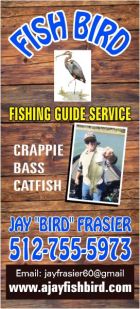 ---
COFRAN'S PC &
TECHNOLOGY HELP
- - -
Online, Remote
Tech Support &
Call-In Help Desk

Virus? Frustrated?
PC slowed down?
We can tune it up!
Internet, Wi-Fi,
Websites,
Email, Outlook,
Social Media,
Tech Marketing,
Excel, Quickbooks,
Zoom, TeamViewer,
Carbonite
** PC Repairs **

BSEE, MBA, xCPA
Veteran, Tech Officer

281-300-7177
Johnson City
info@cofran.com
www.cofran.com
---
"The Web Guy"
WEB SITE DESIGN
& MAINTENANCE
Economical
& Effective
281-300-7177
Johnson City, TX
info@cofran.com
cofran.com


---

"Business Coach"

COST CONTROLS,
EFFICIENCY &
BETTER STRATEGIES
= MORE PROFIT !!

Economical
& Effective

281-300-7177
Johnson City, TX

info@cofran.com
cofran.com


---
---

---
Cofran's Texas . . .
Hill Country Portal
A Powerful Information Database & Gateway Service for the Texas Hill Country
Use above MENU To Find "All Things In The Texas Hill Country"

City Profile For:
FREDERICKSBURG, Texas
"German Heritage, Texan Hospitality"
Population (2011): 11,094County:
Gillespie
(county seat)
Elevation: 1,693 ftArea: 8.58 sm
Zip Code: 78624Area Code: 830-997Time Zone: CST
Coordinates: 30° 16' 27" N, 98° 52' 19" W
Location: Center of the county; 78 mi W of
Austin
Highways: US-290, US-87, TX-16, RR-1631
Creeks: Winfried, Barons, Dry, Town
Rivers: PedernalesLakes: None
Taxes/$100: 2014-2015: $0.2482
Quick Link To:
Directory Listings in Fredericksburg
BACKGROUND INFORMATION

CITY:
City of Fredericksburg: 830-997-7521
126 W Main St, Fredericksburg, TX 78624-3708
fbgtx.org
CHAMBER, TOURISM & ECONOMIC DEVELOPMENT:
See full details in
City Directory
below.
NEIGHBORING TOWNS:
14 mi N of Alamo Springs
, 9 mi NW of
Blumenthal
, 23 mi N of
Comfort
; 19 mi SE of
Doss
, 13 mi SW of
Eckert
, 23 mi E of
Harper
, 11 mi SE of
Hilltop
, 30 mi W of
Johnson City
, 25 mi NE of
Kerrville
, 39 mi S of
Llano
, 15 mi W of
Stonewall
, 15 mi SW of
Willow City
PRINCIPAL BUSINESS:
Ranching, tourism, wineries
MAJOR ATTRACTIONS:
See full details for each attraction in
City Directory
below.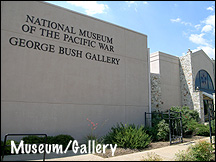 Admiral Nimitz State Historic Site &
National Museum Of The Pacific War: 830-997-4379; nimitz-museum.org. Dedicated to all those who served in the Pacific War. The George Bush Gallery of the Pacific War, the Plaza of the Presidents, and the History Walk of the Pacific War are all part of the park. Fee required. YouTube: Video 1, Video 2, Video 3
Fort Martin Scott: 830-997-9895. ftmartinscott.org. On display are artifacts, documents, and fascinating details about trade in bear grease, sugar, rice, and coffee. Showcases many historical events during the year, but the favorite is the Pow Wow which has a virtual kaleidoscope of brilliant colors and native regalia. The first frontier fort in Texas, and an active US Army pre-Civil War outpost from 1848 to 1853. Soldiers were trained here, and it supported troops on scouting and patrol missions in the area.
Fredericksburg Herb Farm: 830-997-8615; fredericksburgherbfarm.com. Beautiful organic herb gardens, a celebration of scent and color. Includes a tearoom, bistro, candle shop, day spa, and retail area along with the herb gardens.
Fredericksburg Nature Center: fredericksburgnaturecenter.org. Located at Lady Bird Johnson Park, this is a focus of diversity because of the local hydrology and geology. Within the 10 acres you will find 11 distinct habitats. That one small area offers so many species of birds, forbs, grasses, woody plants, amphibians, reptiles, and insects is truly amazing.
Fredericksburg Theater Company: Tickets: 888-669-7111; 830-997-3588; fredericksburgtheater.org. Live theater productions that entertain and uplift, 6 shows per season, two of them musicals. See the better-known musicals and the tried-and-tested plays on their stage. Reputation for "the loudest applause in the Hill Country."
Fredericksburg Trade Days: 830-990-4900; fbgtradedays.com. Weekend of 3rd Sat every month. A very large, professionally operated facility with food vendors, live entertainment, permanent buildings, and zillions of seller booths with a huge variety of goods.
Historic Downtown & Family Weekend Getaway Destination: One of the most popular destinations in the Hill Country because of its charm and diversity of attractions: German culture; B&B community (over 300 guest houses); 900 hotel/motel rooms, over 150 specialty shops downtown; 75 restaurants, 5 museums, historic sites, golf course, airport, downtown historical district with over 80 points of historic interest and significance in the district. A free self-guided walking map of the district is available at the Fredericksburg Visitor Center. K&K Tours offers a guided walking tour for a fee.
Horse Racing: Live, exciting races. Seasonal.
Marktplatz: This tiny crown jewel city park is located downtown across from the Courthouse and Library. It is the center of local and tourist activity with where community events, festivals and concerts are regularly held. The Vereins Kirche Museum is located here. Includes covered pavilions, ice skating rink, playground, restrooms, historical markers, gardens, free Wi-Fi.
Pioneer Museum & Village Complex: The heritage of the hearty Texas pioneers comes alive here on three acres, right in the heart of town, you'll be able to time travel to the past and see how the German settlers really lived as you visit almost a dozen historic buildings. Each May the Pioneer Museum celebrates Founder's Day with hands-on events, music and German food. Created in 1956 when the Historical Society bought the home, smokehouse and barn of Henry Kammlah and turned it into a small museum. Since then six major structures have been added and the museum has frontage on two streets. Includes 1849 pioneer home and general store, smokehouse, blacksmith shop, Volunteer Fire Department Museum, and White Oak schoolhouse and Museum store.
Rockbox Theater: 830-997-7625; rockboxtheater.com. A professional variety live-music, Rock 'n' Roll show with 4 performances per week
Texas Rangers Heritage Center: 830-990-1192; 1618 E Main Street/US-290 East. trhc.org. A 12 acre campus on E side of town, dedicated to building better citizens of our youth.
Vereins Kirche Museum: 830-997-7832; Web. Located in the center of Marktplatz downtown. Visitors can learn about the town's German heritage. The original octagonal structure, the first building constructed in town in 1847, played a major part in the history of the town because it served as a church for several denominations, as well as a school, meeting place and fortification for more than half a century. This was the first museum the City had when the Historical Society opened it in 1935. Permanent exhibits focus on area history and rotating photograph exhibits. Books and souvenirs for sale.
Wildseed Farms: 800-848-0078; wildseedfarms.com. Visit one of the nation's largest working wildflower farms. Open daily. Self guided tours of the flowers. See colorful flowers from spring through first frost
Wineries: Fredericksburg is at the hub of "winery row" along US-290, with a growing number of wineries said to be in Fredericksburg but actually are in Stonewall on the east to way west of Fredericksburg. These include: Becker, Bell Mountain/Oberhellmann, Chisholm Trail, D'Vine Wine, Four Point O Cellars, Fredericksburg Winery, Grape Creek, Hilmy, Mendelbaum Cellars, Rancho Ponte, Santamaria, Torri di Petri, and Woodrose. See www.hillcountryportal.com/hillcountrywine. Make your own field trip or hire a wine tour limo and leave the driving to them.
NEARBY & HILL COUNTRY-WIDE ATTRACTIONS:
See
Attractions
Some of these nearby attractions include:
PARKS:
There are many parks in the greater area as profiled on the
Parks
page. Local city parks include:
Cross Mountain Park: Located 1.5 mi N of downtown on FM 965, on the W side, on a hill top. 16 acres. The early German settlers in this Hill Country town reportedly found an old wooden cross on top of the hill that may have been left by earlier Spanish explorers who passed through the area. As a result, this area became known as Kreuzberg (Cross Mountain). The original cross has been lost to history, but today a large concrete-metal cross stands in its place. The City of Fredericksburg, which owns the property, has plans to develop the park and add facilities in the future. A master plan has been developed, but its implementation has not yet been funded and may be a few years away. 1,951 feet elevation. Panoramic view of the town and area. Picnic tables. No vehicles permitted. Accessible by a short walk on a dirt foot trail. Park at bottom and look for "Enter Here" sign.
Lady Bird Johnson Golf Course: 830-997-4010; 800-950-8147;
341 Golfers Loop, TX-16 S, Fredericksburg, TX 78624. Located 3 mi S of downtown area at the municipal park (see below). golffredericksburg.com. Public, Municipal, 18 holes, 6432 yds, par 72, championship course. Has practice facilities featuring 20 hitting stations, 2 practice greens and a practice bunker. Red Bird Grille is located inside the Club House (breakfast, lunch and drinks served daily except Mondays). Open daily except Monday mornings.
Lady Bird Johnson Municipal Park: 830-997-4010; 800-950-8147; 341 Golfers Loop, TX-16 S, Fredericksburg, TX 78624. Located 3 mi S of downtown area. 260 acres. golffredericksburg.com. Facilities for golf (see above), camping, sports (softball, baseball, basketball), swimming, picnicking, and fishing (at Live Oak Creek). Olympic-size Town Pool, six tennis courts,volley ball, basketball, open-air pavilions and Pioneer Pavilion (enclosed), accommodates up to 500 for special events. RV park with 113 spaces with full hook-ups and tent camping. RV reservations: 830-997-4202
Elementary School Park: Located on 10 acres adjacent to the Elementary School on N Adams Street. Includes baseball/soccer fields, a walking/jogging track, outdoor basketball court, playground, picnic pavilion, restrooms and parking.
Frantzen Park: A quaint little park in 400 block of S Orange St, along the Barons Creek. 1.8 acres. Picnic tables, playground, and trail.
Marktplatz (market square): A well-known park on Main St in the heart of Fredericksburg, includes pavilions and a playground for individual use and is the site for festivals creating some of the ambiance for which Fredericksburg is known. 4.5 acres. Pavilion, picnic tables, playground, gardens and history walk. Public rest rooms.
Oak Crest Park: Located 2 mi S of Main St on TX-16. 10 acres. A great place for baseball/softball/soccer (1 regulation sized, lighted baseball field, with two newly completed Little League-sized, lighted fields. Covered playground. Parking adjacent, next to the Race Barn.
Old Fair Park: Located 3 blocks S of Main St at the corner of S Lincoln and E Ufer streets, just E of HEB. 10 acres. Has 2 regulation little league baseball fields, that are converted to soccer in the fall, soccer/multi-use field, skate park and playscape equipment.
Tatsch House: Meeting facility available for rental for family reunions, rehearsal dinners, meeting, showers, etc. Offers a comfortable atmosphere in an ideal location. Designed for gatherings of 60 to 80 people (indoors). Full kitchen, tables and chairs. Outdoor fenced-in patio. Reservations: 830-997-4202
Ft Martin Scott: see Museums section
Parks in the surrounding area include:
Lyndon B Johnson State & National Historical Parks: In Stonewall, on Hwy 290 E, 16 miles E of Fredericksburg. The park complex encompasses 700 acres and has a visitor center, historic areas, tours, exhibits, and hiding trails. Ranch Bus Tour reservations: 830-868-7128 x 231. These tours visit the Texas White House, LBJ birthplace, cemetery and ranch. Hour and a half tour departs from visitor center at park. Fee. See Parks
Sauer-Beckmann Living History Farm: At the LBJ State Park, 830-644-2455. Visit a living history farmstead of the pioneers. See how the farm families of a century ago lived. Learn about seasonal activities such as sausage making, sheep shearing, canning, etc.
Enchanted Rock State Natural Area: 915-247-3903; RR 965 N (18 mi N of Fredericksburg); This 1643-acre park is home to the second largest granite outcrop in the US, and provides opportunities for hiking, rock climbing, rappelling, camping and picnicking.
Old Tunnel Wildlife Management Area (bat Tunnel): Old San Antonio Hwy, 12 mi S. Open nightly June through October. View a colony of Mexican free-tail bats as they fly out for their nightly hunt.
EVENT CALENDAR:
Jan: Windows on Texas Music Festival; Midnight Volksmarch; Gillespie Co. 4-H & FFA Livestock Show; Gem & Mineral Show
Feb: Masken Ball; Gun & Knife Show; Hug In
Mar: St. Francis Xavier Parish Fest; Hereford Association Sale; Mud Dauber Festival & Ball; Country Peddler Show; Nimitz Museum Program
Apr: Gun & Knife Show; Outdoor Expo; Spring Herb Fest; Spring Real Antiques Show; Pitapat Dance; Wildflower Run & Walk
May: Crawfish Festival; Founder's Day Festival; Intertribal Pow-Wow; Memorial Day Service
Jun: Artists Invitational Show; Country Peddler Show; Hill Country Golf Classic; June-
August Parimutuel Horse Racing; Volkssport Festival; Stonewall Peach JAMboree & Rodeo; Antique Tractor & Engine Show
Jul: Children's 4th of July Parade; Night in Old Fredericksburg Festival; NIOF Parimutuel Horse Racing; Vor Schuetzenfest; Hill Country Auto Swap Meet & Car Display; Chili Pepper & Salsa Festival at Wildseed Farms
Aug: Gillespie County Fair; Bundes Schuetzenfest; Ecumenical Peace Program; Doss Community Fair
Sep: Fritz Fest
Oct: Oktoberfest; Hill Country Cycle Tour: St. Joseph's Hall Craft Sale; TX Mesquite Art Festival; Nimitz Symposium; Fredericksburg Food & Wine Fest
Nov: Die Kunstler von Fredericksburg Art Show; Veterans Day Salute; Gun & Knife Show; Regional Christmas Lighting Tour Begins;
Country Peddler Show: County Fairgrounds
Nov: Real Antiques Show, texasantiqueshows.com
Nov: Peddler Show-Perfect Street of Shops. peddlershowcom (Thanksgiving WE)
Dec: Jaycee Santa Claus Parade; Kinderfest: At Pioneer Museum Complex; Pearl Harbor Program; Stonewall Heritage Society Gala; Candlelight Tour of Homes; Zweiter Weihnachten (Marketplatz, marketplace): winter wonderland, Mainstreet, holiday lighting, outdoor ice skating rink; market & festival. New Year's Eve Dance
On-going Events:

Every First Fri: First Friday Art Walk: Downtown Fredericksburg, 10a-8p. firstfriday-fbg.blogspot.com. 12 fine art galleries open for exhibits, casual art talks, demonstrations, entertainment, with wine from local wineries.
Every Fri-Sun: Live Rock-n-roll On Theater State: At Rockbox Theater: 830-997-7625; 109 N Llano. A professional variety, live-music, Rock 'n' Roll show with 4 performances per weekend. rockboxtheater.com
Fredericksburg Trade Days: 830-990-4900; 11382 US-290 East. Weekend of 3rd Sat Every Month. Acres of vendors. Biergrten, live music. Fri-Sat 9a-6p. Sun 9a-4p. fbgtradedays.com
For full details on nearby events see
Festivals & Major Events
,
Trade Days & Farmers Markets
,
Live Entertainment
, and calendars on our other focus topic pages accessible from the menu above.
WEATHER:
Local Weather
;
Hill Country-wide Weather
MEDIA COVERAGE:
See full details in
Directory
below.
MAPS:
HISTORY:
Handbook of Texas Online:
Handbook of Texas Online
: "
The town was one of a projected series of German settlements from the Texas coast to the land north of the Llano River, originally the ultimate destination of the German immigrants sent to Texas by the Adelsverein. In August 1845 John O. Meusebach left New Braunfels with a surveying party to select a site for a second settlement en route to the Fisher-Miller Land Grant. He eventually chose a tract of land sixty miles northwest of New Braunfels, where two streams met four miles above the Pedernales River; the streams were later named Barons Creek, in Meusebach's honor, and Town Creek. Meusebach was impressed by the abundance of water, stone, and timber and upon his return to New Braunfels arranged to buy 10,000 acres on credit. The first wagontrain of 120 settlers arrived from New Braunfels on May 8, 1846, after a sixteen-day journey, accompanied by an eight-man military escort provided by the Adelsverein. Surveyor Hermann Wilke laid out the town, which Meusebach named Fredericksburg after Prince Frederick of Prussia, an influential member of the Adelsverein. Each settler received one town lot and ten acres of farmland nearby. The town was laid out like the German villages along the Rhine, from which many of the colonists had come, with one long, wide main street roughly paralleling Town Creek. The earliest houses in Fredericksburg were built simply, of post oak logs stuck upright in the ground. These were soon replaced by Fachwerk houses, built of upright timbers with the spaces between filled with rocks and then plastered or whitewashed over.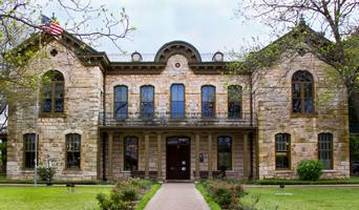 The colonists planted corn, built storehouses to protect their provisions and trade goods, and prepared for the arrival of more immigrant trains, which came throughout the summer. Within two years Fredericksburg had grown into a thriving town of almost 1,000, despite an epidemic that spread from Indianola and New Braunfels and killed between 100 and 150 residents in the summer and fall of 1846. The first two years also saw the opening of a wagon road between Fredericksburg and Austin; the signing of the Meusebach-Comanche Treaty, which effectively eliminated the threat of Indian attack; the opening of the first privately owned store, by J. L. Ransleben; the construction of the Vereins-Kirche, which served for fifty years as a church, school, fortress, and meeting hall; the formal organization of Gillespie County by the Texas legislature, which made Fredericksburg the county seat; the founding of Zodiac, a nearby settlement, by a group of Mormons under Lyman Wight; the construction of the Nimitz Hotel; and the establishment by the United States Army of Fort Martin Scott, which became an important market for the merchants and laborers of Fredericksburg, two miles east of town. After the signing of the Treaty of Guadalupe Hidalgo in 1849, Fredericksburg also benefited from its situation as the last town before El Paso on the Emigrant or Upper El Paso Road.

Religion played an important part in the lives of the German settlers of Gillespie County. Devout farmers drove as much as twenty miles into town for religious services and built Fredericksburg's characteristic Sunday houses for use on weekends and religious holidays. Though most of the original colonists were members of the Evangelical Protestant Church, there were also Lutherans, Methodists, and Catholics. Initially, all communions held services in the Vereins-Kirche, but in 1848 the Catholics built their own church, which was supplanted in 1860 by the Marienkirche (old St. Mary's Church). Also in 1848 the German missionary Father Menzel erected a large wooden cross on Cross Mountain just north of Fredericksburg. The Methodists withdrew from the Vereins-Kirche around the same time, and another group left the Evangelical Protestants in 1852 and formed Zion's Evangelical Lutheran Church under Rev. Philip F. Zizelman. Their church building, completed the following year, was the first Lutheran church in the Hill Country.

The German settlers were also passionate believers in the importance of education. The first school in Fredericksburg was established under Johann Leyendecker, in whose home Catholic services were held immediately after the town's founding. Leyendecker was succeeded as teacher a year later by Jacob Brodbeck, who was in turn succeeded by Rev. Gottlieb Burchard Dangers. In 1852 Heinrich Ochs replaced Dangers; Ochs remained an important figure in the community until his death in 1897. The first public school, with August Siemering as teacher, and the first official Catholic school in Fredericksburg were established in 1856.

Fredericksburg, like many of the German communities in south central Texas, generally supported the Union in the Civil War. Still, despite widespread opposition to slavery and secessionqqv on philosophical grounds, a number of Fredericksburg residents supported the Confederacy. Charles H. Nimitz organized the Gillespie Rifles for the Confederate Army and was later appointed enrolling officer for the frontier district. The Fredericksburg Southern Aid Society subscribed more than $5,000 in food and clothing for Confederate soldiers in 1861. In general, however, the people of Fredericksburg and Gillespie County suffered under Confederate martial law, imposed in 1862, and from the depredations of such outlaws as James P. Waldrip. Waldrip, the leader of a notorious gang, was shot by an unknown assassin beneath a live oak tree outside the Nimitz Hotel in 1867.

The bitter experience of the Civil War strengthened the traditional German determination not to get involved in state and national affairs. The Germans tried to maintain their independence by steadfastly refusing to learn or use English. The first newspaper in the county was the German-language Fredericksburg Wochenblatt, established in 1877, and a teamster who drove freight from Austin to Fredericksburg in the 1880s claimed that the local sheriff, who spoke German and broken English, was the only person in Fredericksburg who could act as an interpreter for him. The most authoritative history of early Fredericksburg was Fest-Ausgabe zum fuenfzig-jaehrigen Jubilaeum der deutschen Kolonie Friedrichsburg, written by Robert G. Penniger for the town's fiftieth-anniversary celebration in 1896. Not until after 1900 were the first purely English-speaking teachers employed in Fredericksburg's public schools.

As the town grew in size and importance, however, its self-imposed isolation was beginning to break down. The first Gillespie County Fair was held in 1881 at Fort Martin Scott and moved to Fredericksburg in 1889. The fair, celebrated as the first in Texas, soon attracted relatively large numbers of visitors to Fredericksburg. The town got its first electric-light company in 1896 and its first ice factory in 1907; by 1904 the estimated population had risen to 1,632. Another factor in Fredericksburg's decreasing insularity was the construction of the San Antonio, Fredericksburg and Northern Railway, the first train of which rolled into Fredericksburg on November 17, 1913, and was greeted with a three-day celebration. The railroad was reorganized as the Fredericksburg and Northern in 1917 and remained in operation until July 25, 1942, when it died, a victim of improved roads and automobiles.

By World War I a number of residents of Fredericksburg considered Penniger's editorial newspaper too pro-German. Another symbol of change was the spring 1928 vote to incorporate, a move the people of Fredericksburg had resisted for eighty-two years because they preferred to use the county as the unit of local government: why, they reasoned, pay two sets of public officials when one would suffice? At the time of the vote Fredericksburg was the largest unincorporated town in the United States, and the increasing size and complexity of both the town and the county made a change necessary. The 1930 United States census, the first in which Fredericksburg was included, gave the town's population as 2,416. Thereafter the population grew slowly but steadily, reaching 3,544 in 1940, 3,847 in 1950, 4,629 in 1960, 5,326 in 1970, and 6,412 in 1980. As Fredericksburg grew it became the principal manufacturing center of Gillespie County. At various times it has had a furniture factory, a cement plant, a poultry-dressing plant, granite and limestone quarries, a mattress factory, a peanut-oil plant, a sewing factory, a metal and iron works, and a tannery. As early as 1930, however, the town was also becoming known as a resort center, with a tourist camp and hunting and fishing opportunities; a significant part of the town's economy continues to depend upon its ability to attract the tourist trade. One of the organizations that has helped make Fredericksburg an important tourist center is the Gillespie County Historical Society, founded in 1934 to preserve local history and traditions. Its immediate goal was the completion, with the help of the Civil Works Administration, of a replica of the Vereins-Kirche, which had been torn down in 1897. When it was completed in 1936 for the Texas Centennial celebration, the structure became the home of the Pioneer Museum. After the museum was moved in 1955 the new Vereins-Kirche became the home of the Gillespie County archives. Another local structure of some historical significance is the Admiral Nimitz Center in the old Nimitz Hotel, commemorating native son Adm. Chester W. Nimitz, a hero of World War II (see NATIONAL MUSEUM OF THE PACIFIC WAR).

In the 1980s Fredericksburg had thirty-eight restaurants, thirteen motels, a resort farm, a campground, three art galleries, and twenty antique stores. In addition, the town was the site of a number of annual events, many of which recall Fredericksburg's German pioneer past, which attracted visitors from throughout the state. Among these events were the Wild Game Dinner (for men only) in March and the Damenfest (for women only) in October, both of which benefit the Fredericksburg Heritage Foundation; the Easter Fires Pageant; the Founders Day celebration, on the Saturday nearest May 8, which benefits the Gillespie County Historical Society; A Night in Old Fredericksburg, in July; Oktoberfest; and the Kristkindl Market and Candlelight Homes Tour, both in December. The Gillespie County Fair is held in Fredericksburg on the third weekend in August; the fairgrounds are also the site of racing meets on Memorial Day and the Fourth of July and a hunter-jumper horse show in June.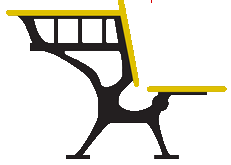 In 1990 the population was 6,934, and in 2000 the community had 8,911 inhabitants and 910 businesses."
Historic Gillespie County Country Schools:
830-669-2243;
historicschools.org
PRIOR CITY NAMES:
Note, locally often called "Fritztown", "Fred" and "FBG"
HISTORICAL MARKERS:
There are many markers in this historic area.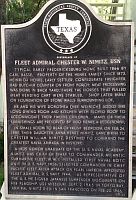 Fleet Admiral Chester Nimitz USN: See image to right.
Klingelhoeffer House: 701 W Main, THC Marker, 12-21-2013, One of the earliest town homes built in Fredericksburg
CEMETERIES:
Der Stadt Friedhof (City Cemetery): E side of town; contact: Glen Treibs, 830-997-7356. This name is German for "The City Cemetery". This cemetery was first known as Der Stadt Friedhof by the early German settlers, and later known as the "Union Cemetery" and the "City Cemetery", before returning to its original name.
St. Mary's Catholic: W side
Greenwood: 830-997-2305; TX-16, NE side of town
AVAILABLE SERVICES:
Gas: yes; Convenience Stores: yes; Restaurants: yes; Lodging: yes; Grocery Stores: yes; Banks: yes; Vehicle Repair: yes; Hospital: yes; Med Clinic: yes; Post Office: yes; Public Schools: yes; Cemetery: yes
OTHER PROFILES:
City Data
ePodunk Profile
;
Texas Escapes;
;
Travel Texas
;
Wikipedia
IMAGES OF FREDERICKSBURG:
Pictures
NOTES:
We welcome inquiries, comments and submission of updates, additions, corrections & digital photos,
without compensation. Send to Editor at:
editor@HillCountryPortal.com
BUSINESS & ORGANIZATION DIRECTORY
Click:
Fredericksburg Listings
Back To >> TOP OF PAGE & MAIN INDEX or BEGINNING OF DIRECTORY LISTINGS THIS PAGE

SANDY ROAD GUEST HAUS: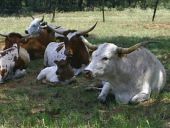 Upscale Western-style Guest House Lodging
in a Beautiful Ranch Setting in the Gorgeous Texas Hill Country

Reservations & Information: 281-300-7177
9242 RR 1320 (Sandy Road), Johnson City, TX 78636

Web: SandyRoadGuestHaus.com Email: info@SandyRoadGuestHaus.com

Come Relax & Enjoy!


---
Back To >> TOP OF PAGE & MAIN INDEX or BEGINNING OF DIRECTORY LISTINGS THIS PAGE
---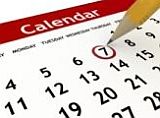 Click
for Hill Country:
»
FESTIVALS/MAJOR EVENTS
»
LIVE ENTERTAINMENT
»
MAPS
---

---
Check us out on


---

---

---
Come share a piece of our world....




Family-owned winery
& vineyard operation
at a century-old
farm house,
breathtaking views
of Hill Country,
& handcrafted
Texas wines

(830) 998-7654
10352 US-290 W
Hye, Texas
williamchriswines.com
---
Affordable Pre-paid Emergency Air Transport Service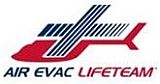 Click image for details
Protection starts at $65/yr
---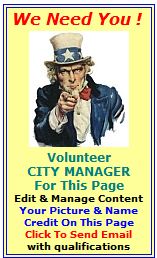 ---

Protect Your Computer Files With


On-Line storage
of your data.

Easy!

Just click
to get started.


---
---

---