Click for Free
Calendar
Event Submission
---
Click here for your



basic Portal listing!
---

---
FIRST CHOICE SHUTTERS
& BLINDS





Serving South-Central Texas
Quality window treatments
Plantation shutters, blinds, screens, shades
Wood and faux wood available
Made in America

Locally owned & operated:
Tim & Barbara Van Tassel
830-201-2151
timgvant@hotmail.com
Johnson City, TX
Call, email or text with questions or to arrange a no-obligation visit and quotation at your place.
Facebook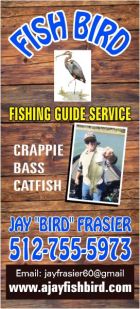 ---
Carport & Tent Spot Rentals In Rural Kerrville During Eclipse
---
COFRAN'S PC &
TECHNOLOGY HELP
- - -
Online, Remote
Tech Support &
Call-In Help Desk

Virus? Frustrated?
PC slowed down?
We can tune it up!
Internet, Wi-Fi,
Websites,
Email, Outlook,
Social Media,
Tech Marketing,
Excel, Quickbooks,
Zoom, TeamViewer,
Carbonite
** PC Repairs **

BSEE, MBA, xCPA
Veteran, Tech Officer

281-300-7177
Johnson City
info@cofran.com
www.cofran.com
---
"The Web Guy"
WEB SITE DESIGN
& MAINTENANCE
Economical
& Effective
281-300-7177
Johnson City, TX
info@cofran.com
cofran.com


---

"Business Coach"

COST CONTROLS,
EFFICIENCY &
BETTER STRATEGIES
= MORE PROFIT !!

Economical
& Effective

281-300-7177
Johnson City, TX

info@cofran.com
cofran.com


---
---

---
Cofran's Texas . . .
Hill Country Portal
A Powerful Information Database & Gateway Service for the Texas Hill Country
Use above MENU To Find "All Things In The Texas Hill Country"

City Profile For:
WELFARE, Texas
"no slogan"
Population (2000): 36Elevation: 1,348 ftArea: undefinedCounty:
Kendall
Zip Code: 78013Area Code: 830Time Zone: CST
Coordinates: Lat 29.922°, Long -98.787°
Location: West-central part of county; 41 mi NW of
San Antonio
Near I-10 between
Boerne
and
Comfort
Highways: Exit 533 off IH-10; Waring-Welfare Rd; FM-289
Creeks: Rivers:Lakes:
Quick Link To:
Directory Listings In This Town
BACKGROUND INFORMATION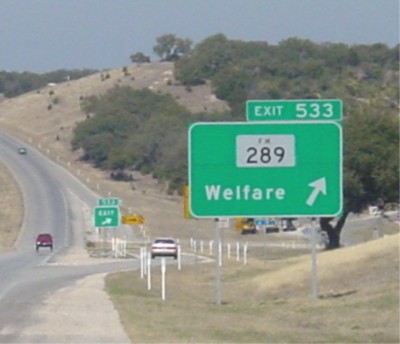 CITY:
Unincorporated
CHAMBER, TOURISM & ECONOMIC DEVELOPMENT:
None
NEIGHBORING TOWNS:
of
Boerne
, 10 mi SE of
Comfort
, 13 mi SW of
Sisterdale
, 3 mi SE of
Waring
PRINCIPAL BUSINESS:
Ranching
MAJOR ATTRACTIONS:
See full details in
Directory
below.
NEARBY & HILL COUNTRY-WIDE ATTRACTIONS:
See
Attractions
.
Some of the very nearby attractions include:
Boerne: Agricultural Heritage Center; Cascade Caverns; Cave Without A Name; Cibolo Nature Center; Enchanted Springs Ranch; Historic Downtown Boerne; Golf
Comfort: Comfort Historic District; Shopping; Vineyards; Golf; Monument; Bat Roost; Comfort Museum
Waring: general store & dance hall
PARKS:
There are many state, county and LCRA parks in the greater area as profiled on the
Parks
page. These nearby parks include:
Kerrville: Kerrville-Schreiner Park (county)
Spring Branch: Gaudalupe River State Park; Honey Creek State Natural Area
Local city parks include: None
EVENT CALENDAR:
None
For full details on nearby events see
Festivals & Major Events
,
Trade Days & Farmers Markets
,
Live Entertainment
, and calendars on our other focus topic pages accessible from the menu above.
WEATHER:
Local Weather
(Waring);
Hill Country-wide Weather
MEDIA COVERAGE:
See full details in
Directory
below.
On-Line News: Google News
Newspapers, Radio/TV, Articles & Videos:
MAPS:
Local Google
;
Hill Country Special Maps
HISTORY:
Handbook of Texas Online
:
"Welfare is believed to have been established in 1866, although exact documentation is not available. The town started to flourish when the San Antonio and Aransas Pass Railroad operated freight and passenger service from San Antonio with connections to Fredericksburg and Kerrville. Mail service by stagecoach was operated as early as 1847. The walls of the Stagecoach Stop and its smokehouse are still standing with gun turrets for fighting robbers and Indians, intact. The town of Welfare also had a gristmill, cotton gin, and several homes, a saloon, hotel, general store, post office and schoolhouse. The original store and post office, a two-story structure, burned down in 1916 and was rebuilt that same year. From 1921 to 1978, Perry J. Laas and wife Alma operated the store and post office. In 1978 the store closed and had remained so until November of 1998, twenty years later, when Gabriele Meissner McCormick and David Lawhorn reopened the doors."
Old-timers in the Welfare community are not sure how their post office got its name. The Settlement was first known as Bon Ton, but that was changed when it was learned that another post office had the same name.
More history is displayed on the Welfare Cafe's web site with pictures of old newspaper articles.
PRIOR CITY NAMES:
Bon Ton; Boyton
HISTORICAL MARKERS:
CEMETERIES:
AVAILABLE SERVICES:
Gas: no; Convenience Stores: no; Restaurants: yes; Lodging: no; Grocery Stores: no; Banks: no; Vehicle Repair: no; Hospital: no; Med Clinic: no; Post Office: no; Public Schools: no; Cemetery: yes
OTHER PROFILES:
City Data (not available); Texas Escapes (not available); Wikipedia (not available)
NOTES:
Addresses below for these businesses show Boerne, which is their mailing address, but they are located in Welfare (no Welfare post office).
We welcome inquiries, comments and submission of updates, additions, corrections & digital photos,
without compensation. Send to Editor at:
editor@HillCountryPortal.com
Back To >> TOP OF PAGE & MAIN INDEX
BUSINESS & ORGANIZATION DIRECTORY


EMERGENCIES
(Police, Fire, EMS/Medical)
Dial 911

CRIME STOPPERS-REPORT ANONYMOUSLY:
1-800-222-8477; or click:
Stoppers


CRISIS HOTLINES: click Hotlines-Emergencies


LOCAL CITY GOVERNMENT:
Unincorporated
LOCAL COUNTY GOVERNMENT:
See:
Kendall County Government Offices
STATE & FEDERAL GOVERNMENT:
For offices that represent the Hill Country,
see:
Texas & Federal Government Offices
DAY & SEASON HUNTING OPPORTUNITIES:
See full list of leases for this town at:
Hunting & Fishing
.
MISCELLANEOUS GOODS & SERVICES
DON STRANGE RANCH:
830-537-3156; 103 Waring Welfare Rd, Welfare, TX 78006.
donstrangeranch.com
. Catering, event venue, entertainment, adventure course.
DON STRANGE RANCH ADVENTURE CHALLENGE COURSE:
see above.
waringgeneralstore.com
. Adventure facility on the Don Strange Ranch features kayaking, climbing and zip line tours, disc golf. Has 4 zip lines (high and low) on Zinc Hill. Custom designed programs to fit the need of the client regardless of size. Each program lead by staff who help people step out of their personal comfort zone and into a learning zone. Open by reservations only.
NELSON CITY DANCE HALL (& PO-PO's FAMILY RESTAURANT, see below):
830-537-3835; 825 FM-289, Boerne/Welfare (Kendall County), TX 78006. Just S of Welfare; 1/2 mile off IH 10 Exit #533 (Welfare Rd. Exit), NW of San Antonio By Boerne. Currently is a dance hall and restaurant (Old San Francisco Dance Hall & Saloon). Circa 1929. Open: Wed-Thur 5p-11p, Fri-Sat 4p-2a, Sun 2p-10p. "From the comforting sounds of violins and guitars to the flushing faces of happy two-steppers and waltzers. If you haven't experienced a Texas honky-tonk, then you haven't experienced Teaxs! For a true Texas encounter you really need to leave the city, because it's in the country where dance halls begin. They have served as the small town's courting stage, musician and singer's sounding stage and the dance lover's dream. Well, Nelson City Dancehall serves up all of these and more. Located next to an old 1929 dancehall in Nelson City, Texas, this family owned treasure is the genuine article. Promoting Texas music including Tejano, Country, Zydico, Rock'N'Roll, Blues, and Bluegrass, Nelson City Dancehall provides live music every Friday, Saturday and Sunday. Musicians enjoy playing here because of the family atmosphere and the acoustics, and as one put it, "It's the most beautiful dancehall in this part of Texas." Friday night is steak night! Dine, dance and have an excellent steak."
PO PO FAMILY RESTAURANT:
830-537-4194; 829 FM-289, Boerne, TX 78006 (Welfare exit from I-10, and a half mi toward Welfare, TX);
poporestaurant.com
. "A Texas Tradition since 1929...As You Remember It." 2200+ collector plates on display. Award-Winning Steaks, Chicken & Seafood. Party room available for groups - lunch, dinner or receptions. Reservations accepted. Mon-Fri 11a-8:30p, Sat-Sun 11a-9:30p
WELFARE CAFE:
830-537-3700; 223 Waring-Welfare Rd, Boerne, TX 78006.
welfarecafe.com
. Downtown Welfare (Welfare Exit off I-10). Fine dining, German & international cuisine. Indoor or patio dining. Reservations required. Live Music Thur & Sun. Large party barn with built-in stage, dance floor, huge limestone fireplace, loft and kitchen for your next special occasion. Must be seen to be believed.


CALL or e-Locate BEFORE YOU DIG!
Free Texas 811 Locator
1-800-344-8377
www.texas811.org


LOCAL UTILITY PROVIDERS:

BANDERA ELECTRIC COOPERATIVE (BEC):
866-226-3372; 830-370-7648;
banderaelectric.com
.
Service Area Map
. Nearest service office: Comfort: 739 Front St (Hwy 27). Serves: Boerne, Center Point, Comfort, Kerrville, Waring, Welfare
HILL COUNTRY-WIDE UTILITY PROVIDERS:
For Hill Country area
utility service providers
(electric, gas, water, sewer, trash),
telecom providers
(land lines, cellular service, TV, internet), and related services (package delivery, newspaper, etc.), click:
Utilities & Telecom

SANDY ROAD GUEST HAUS: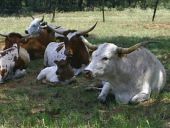 Upscale Western-style Guest House Lodging
in a Beautiful Ranch Setting in the Gorgeous Texas Hill Country

Reservations & Information: 281-300-7177
9242 RR 1320 (Sandy Road), Johnson City, TX 78636

Web: SandyRoadGuestHaus.com Email: info@SandyRoadGuestHaus.com

Come Relax & Enjoy!


---
---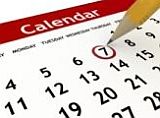 Click
for Hill Country:
»
ACTIVITIES
»
ATTRACTIONS
»
ADVENTURES
»
MARKET DAYS
»
MAPS
---

---
Check us out on


---

---

---
Texas Walks . .
What's Raised Here,
Stays Here! 100% local!!
5 locations in
Central Texas
September and October.
Corporate sponsorship
& team/individual
registrations now available.
---
---
Affordable Pre-paid Emergency Air Transport Service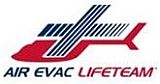 Click image for details
Protection starts at $65/yr
---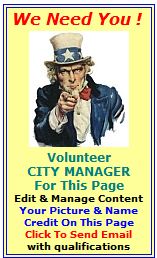 ---

Protect Your Computer Files With


On-Line storage
of your data.

Easy!

Just click
to get started.


---
---

---