Click for Free
Calendar
Event Submission
---
Click here for your



basic Portal listing!
---

---
COFRAN'S PC &
TECHNOLOGY HELP
- - -
Online, Remote
Tech Support &
Call-In Help Desk

Virus? Frustrated?
PC slowed down?
We can tune it up!
Internet, Wi-Fi,
Websites,
Email, Outlook,
Social Media,
Tech Marketing,
Excel, Quickbooks,
Zoom, TeamViewer,
Carbonite
** PC Repairs **

BSEE, MBA, xCPA
Veteran, Tech Officer

281-300-7177
Johnson City
info@cofran.com
www.cofran.com
---
FIRST CHOICE SHUTTERS
& BLINDS





Serving South-Central Texas
Quality window treatments
Plantation shutters, blinds, screens, shades
Wood and faux wood available
Made in America

Locally owned & operated:
Tim & Barbara Van Tassel
830-201-2151
timgvant@hotmail.com
Johnson City, TX
Call, email or text with questions or to arrange a no-obligation visit and quotation at your place.
Facebook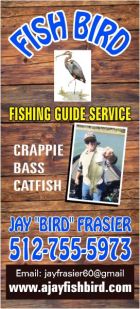 ---
Carport & Tent Spot Rentals In Rural Kerrville During Eclipse
---
"The Web Guy"
WEB SITE DESIGN
& MAINTENANCE
Economical
& Effective
281-300-7177
Johnson City, TX
info@cofran.com
cofran.com


---

"Business Coach"

COST CONTROLS,
EFFICIENCY &
BETTER STRATEGIES
= MORE PROFIT !!

Economical
& Effective

281-300-7177
Johnson City, TX

info@cofran.com
cofran.com


---
---

---
Cofran's Texas . . .
Hill Country Portal
A Powerful Information Database & Gateway Service for the Texas Hill Country
Use above MENU To Find "All Things In The Texas Hill Country"

City Profile For:
MONTELL, Texas
Pronounced: "MAAN-tell"
"no slogan"
Population (2000): 20COL Index (2008):
Elevation: 1,283 ftArea: undefined smCounty:
Uvalde
Zip Code: 78873Area Code: 830-597Time Zone: CST
Coordinates:
Location: In NW part of county,
in the Nueces River canyon just N of the river's confluence with Montell Creek
30 mi NW of
Uvalde
, S of Camp Wood
Highways: TX-55Creeks: Montell Creek
Quick Link To:
Directory Listings In This Town
BACKGROUND INFORMATION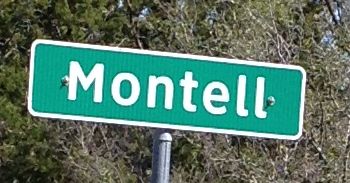 CITY:
Not incorporated
CHAMBER, TOURISM & ECONOMIC DEVELOPMENT:
NEIGHBORING TOWNS:
14 mi S of
Barksdale
, 10 mi S of
Camp Wood
, 30 mi NW of
Uvalde
PRINCIPAL BUSINESS:
Ranching, hunting, vacation homes
MAJOR ATTRACTIONS:
There is no "downtown" or collection of businesses. The entities listed below are located along TX-55, near the CR-415 intersection.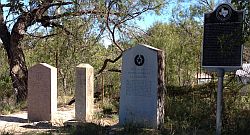 Mission Nuestra Senora De La Candelaria Del Canon: Founded by the Spanish in 1749. Four historical markers are located on the E side of TX-55 near the CR-415 intersection See history below.
NEARBY & HILL COUNTRY-WIDE ATTRACTIONS:
See
Attractions
.
Some of the very nearby attractions include:
PARKS:
There are many state parks in the greater area as profiled on the
Parks
page. These nearby parks include:
Concan: Garner State Park
Kickapoo: Kickapoo Cavern State Park, Kickapoo, 28 mi W of Camp Wood, and just outside the Hill Country
Vanderpool: Lost Maples State Natural Area
Local city parks include: None
EVENT CALENDAR:
There are no regularly scheduled events.
For full details on nearby events see
Festivals & Major Events
,
Trade Days & Farmers Markets
,
Live Entertainment
, and calendars on our other focus topic pages accessible from the menu above.
WEATHER:
Local Weather
(Camp Wood);
Hill Country-wide Weather
MEDIA COVERAGE:
See full details in
Directory
below.
On-Line News: Google News
Newspapers, Radio/TV, Articles & Videos: None
MAPS:
Local Google
;
Hill Country Special Maps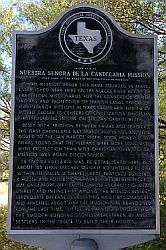 HISTORY:
Handbook of Texas Online
:
"The site was that of the Spanish Nuestra Senora de la Candelaria del Canon Mission. The community was named for Charles S. DeMontel, who was sent by the Texas government to survey public lands of the upper Nueces and established his camp there. John R. Baylor, Indian fighter and self-proclaimed Confederate governor of Arizona Territory during the Civil War, moved into the area in 1878 and is buried in the local cemetery. Several English and Irish families moved to the vicinity in the late 1870s and early 1880s. A post office opened there in 1879, and two churches, one Episcopal and the other Methodist, were established around 1890. The Episcopal Church of the Ascension is known for its stained glass window, donated by the estate of John Jacob Astor. The post office was closed after 1930, but both of the churches were still active in 1985, when Montell also had a general store and a community building. In 1926 the population was estimated at seventy-five, but by 1964 it was reported as ten, where it was still reported in 1990. In 2000 the population was twenty. Land in the area is used mainly for ranching and hunting, and many small holdings along the river and the creeks are used for vacation homes."
PRIOR CITY NAMES:
None
HISTORICAL MARKERS:
See Mission markers above.
CEMETERIES:

AVAILABLE SERVICES:
Gas: no; Convenience Stores: no; Restaurants: no; Lodging: no; Grocery Stores: no; Banks: no; Vehicle Repair: no; Hospital: no; Med Clinic: no; Post Office: no; Public Schools: no; Cemetery: yes
OTHER PROFILES:
City Data (not available);
Texas Escapes
; Wikipedia (not available)
NOTES:
We welcome inquiries, comments and submission of updates, additions, corrections
& digital photos, without compensation. Send to:
editor@HillCountryPortal.com
Back To >> TOP OF PAGE & MAIN INDEX
BUSINESS & ORGANIZATION DIRECTORY
CHURCHES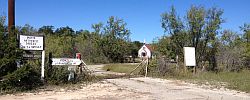 EPISCOPAL CHURCH OF THE ASCENSION:
27851 TX-55, Montell, TX 78873

ASCENSION EPISCOPAL CHURCH:
27851 TX-55, Montell, TX 78873

FIRST UNITED METHODIST CHURCH:
27851 TX-55, Montell, TX 78873.
umc.org


EMERGENCIES
(Police, Fire, EMS/Medical)
Dial 911

CRIME STOPPERS-REPORT ANONYMOUSLY:
1-800-222-8477; or click:
Stoppers

GOVERNMENT SERVICES
LOCAL CITY GOVERNMENT:
Unincorporated
LOCAL COUNTY GOVERNMENT:
See:
Uvalde County Government Offices
STATE & FEDERAL GOVERNMENT:
For offices that represent the Hill Country,
see:
Texas & Federal Government Offices

CRISIS HOTLINES: click Hotlines-Emergencies


DAY & SEASON HUNTING OPPORTUNITIES:
See full list of leases for this town at:
Hunting & Fishing
MISCELLANEOUS GOODS & SERVICES
LUCE GALS UNIQUES:
830-591-6859; 30840 TX-55, Montell, TX 78873. Retail store
MONTELL COUNTRY CLUB:
830-279-4199; 27851 TX-55, Montell, TX 78873.
Facebook
. A social club located in a 2 room schoolhouse built in 1923-24. The club presently operates and maintains the building for meetings, weddings, funerals, voting and a benefit for local EMS and fire department as well as to fellowship. Mission is to come together in fellowship and like-minded ways, to network for the good of it's members and to help the community with a specific club goal to maintain the building through the annual fundraiser. Located in downtown Montell, S of Camp Wood, next to Methodist Church, Episcopal Chrucch and Montell Cemetery. Rental contact: Yolanda Bird: 830-279-4199
VICTOR'S RV PARK:
830-597-3127, TX-55, Montell, TX 78873


CALL or e-Locate BEFORE YOU DIG!
Free Texas 811 Locator
1-800-344-8377
www.texas811.org


MEDINA ELECTRIC CO-OP:
866-632-3532; 2308 18th St, Hondo, TX 78861-0370.
medinaec.org
. Serves the far southwestern corner of the Hill Country, including Montell, Reagan Wells, and Concan.
Service Coverage Map
.
Local office:
Uvalde: District 4 Office:
866-632-3532; 2604 US 90 E, Uvalde, TX 78802-1810
HILL COUNTRY-WIDE UTILITY PROVIDERS:
For Hill Country area
utility service providers
(electric, gas, water, sewer, trash),
telecom providers
(land lines, cellular service, TV, internet), and related services (package delivery, newspaper, etc.), click:
Utilities & Telecom

SANDY ROAD GUEST HAUS: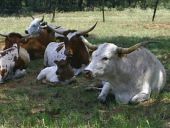 Upscale Western-style Guest House Lodging
in a Beautiful Ranch Setting in the Gorgeous Texas Hill Country

Reservations & Information: 281-300-7177
9242 RR 1320 (Sandy Road), Johnson City, TX 78636

Web: SandyRoadGuestHaus.com Email: info@SandyRoadGuestHaus.com

Come Relax & Enjoy!


---
---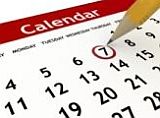 Click
for Hill Country:
»
ACTIVITIES
»
ATTRACTIONS
»
ADVENTURES
»
MARKET DAYS
»
MAPS
---

---
Check us out on


---

---

---
Texas Walks . .
What's Raised Here,
Stays Here! 100% local!!
5 locations in
Central Texas
September and October.
Corporate sponsorship
& team/individual
registrations now available.
---
---
Affordable Pre-paid Emergency Air Transport Service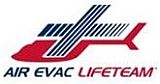 Click image for details
Protection starts at $65/yr
---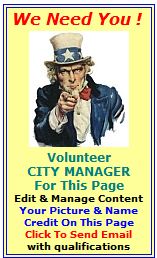 ---

Protect Your Computer Files With


On-Line storage
of your data.

Easy!

Just click
to get started.


---
---

---