Click for Free
Calendar
Event Submission
---
Click here for your



basic Portal listing!
---

---
FIRST CHOICE SHUTTERS
& BLINDS





Serving South-Central Texas
Quality window treatments
Plantation shutters, blinds, screens, shades
Wood and faux wood available
Made in America

Locally owned & operated:
Tim & Barbara Van Tassel
830-201-2151
timgvant@hotmail.com
Johnson City, TX
Call, email or text with questions or to arrange a no-obligation visit and quotation at your place.
Facebook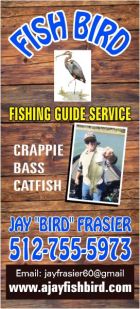 ---
Carport & Tent Spot Rentals In Rural Kerrville During Eclipse
---
COFRAN'S PC &
TECHNOLOGY HELP
- - -
Online, Remote
Tech Support &
Call-In Help Desk

Virus? Frustrated?
PC slowed down?
We can tune it up!
Internet, Wi-Fi,
Websites,
Email, Outlook,
Social Media,
Tech Marketing,
Excel, Quickbooks,
Zoom, TeamViewer,
Carbonite
** PC Repairs **

BSEE, MBA, xCPA
Veteran, Tech Officer

281-300-7177
Johnson City
info@cofran.com
www.cofran.com
---
"The Web Guy"
WEB SITE DESIGN
& MAINTENANCE
Economical
& Effective
281-300-7177
Johnson City, TX
info@cofran.com
cofran.com


---

"Business Coach"

COST CONTROLS,
EFFICIENCY &
BETTER STRATEGIES
= MORE PROFIT !!

Economical
& Effective

281-300-7177
Johnson City, TX

info@cofran.com
cofran.com


---
---

---
Cofran's Texas . . .
Hill Country Portal
A Powerful Information Database & Gateway Service for the Texas Hill Country
Use above MENU To Find "All Things In The Texas Hill Country"

City Profile For:
FITZHUGH, Texas
Pronounced: "FITS-hue"
"no slogan"
Population (1960's): 25Elevation: 1,079 ftArea: undefined smCounty:
Hays
Zip Code: 78737Area Code: 512Time Zone: CST
Coordinates: 30.245° N, -98.0427° W
Location: At Travis County border, at intersection of RR 101 & 185; 1 mi E of RR 12;
SW of Pedernales State Park; NE of
Dripping Springs
Highways: FM-101 (Fitzhugh Rd), FM-185 (Trautwein Rd)Creeks: FitzhughRivers:Lakes: None
Quick Link To:
Directory Listings In This Town
BACKGROUND INFORMATION
CITY:
Unincorporated
CHAMBER, TOURISM & ECONOMIC DEVELOPMENT:
None
NEIGHBORING TOWNS:
8 mi SW of
Bee Cave
; 7 mi NE of
Dripping Springs
PRINCIPAL BUSINESS:
Ranching
MAJOR ATTRACTIONS:
None
NEARBY & HILL COUNTRY-WIDE ATTRACTIONS:
See
Attractions
Some of the very nearby attractions include:
PARKS:
There are many state, county and LCRA parks in the greater area as profiled on the
Parks
page. These nearby parks include:
Blanco: Blanco State Park
Johnson City: Pedernales Falls State Park; LCRA Pedernales River Nature Park; LBJ National Park
Local city parks include: None
EVENT CALENDARS:
Festivals & Major Events
;
Local Activities & Fun Things To Do
;
Farmer & Flea Market Days
;
Specialty & Seasonal Market Days
;
Art & Galleries
;
Quilting & Fiber Arts
;
Car Shows
;
Motorcycling Events
;
Beer & Brewing
;
Wine
;
Pet Events
WEATHER:
Local Weather
(Dripping Springs);
Hill Country-wide Weather
MEDIA COVERAGE:
On-Line News: Google News
Newspapers, Radio/TV, Articles & Videos:
MAPS:
Local Google
;
Hill Country Special Maps
PRINCIPAL BUSINESS:
Ranching
HISTORY:
Handbook of Texas Online
:
"Fitzhugh was on the border of Hays and Travis counties twenty miles west of Austin. It grew up at the Barton Creek crossing on the old road between Austin and Fredericksburg after the Civil War. In the years of the cattle drives the road through Fitzhugh was the primary trail from western counties to Austin. The community, originally known as Barton Creek Settlement, took the name of another creek in the vicinity when a post office opened in 1898. Fitzhugh was the site of a small public school in the 1880s, and for an unknown period of time George W. Brackenridge of San Antonio made his home there. The community declined in the early twentieth century; the post office closed in 1914, and soon thereafter the population dropped below twenty-five; it was last recorded as twenty-five in the late 1960s."
PRIOR NAMES:
Barton Creek Settlement
HISTORICAL MARKERS:
CEMETERIES:
Fitzhugh Cemetery: Crumley Ranch Rd
AVAILABLE SERVICES:
Gas: no; Convenience Stores: no; Restaurants: no; Lodging: no; Grocery Stores: no; Banks: no; Vehicle Repair: no; Hospital: no; Med Clinic: no; Post Office: no; Public Schools: no; Cemetery: yes
OTHER PROFILES:
: City Data: Not available; Texas Escapes: Not available; Wikipedia: Not available
NOTES:
Most locations in this area carry a Dripping Springs or Austin postal address.
We welcome inquiries, comments and submission of updates, additions, corrections & digital photos,
without compensation. Send to Editor at:
editor@HillCountryPortal.com
Back To >> TOP OF PAGE & MAIN INDEX
BUSINESS & ORGANIZATION DIRECTORY
BEERBURG BREWING:
512-265-0543; 13476 Fitzhugh Rd, Fitzhugh, TX 7873.
beerburgbrewing.com
JESTER KING BREWERY:
512-537-5100; 13187 Fitzhugh Rd, Fitzhugh, TX 78736.
jesterkingbrewery.com
. Brewery, kitchen, farm, event hall
LAST STAND BREWING COMPANY:
Moved to Austin-->
ONE SHOT DISTILLERY AND BREWERY:
512-858-8755; 31610 RR-12, Fitzhugh, TX 78620.
>osdtx.com
. Taproom, cocktails, events, live music


EMERGENCIES
(Police, Fire, EMS/Medical)
Dial 911

CRIME STOPPERS-REPORT ANONYMOUSLY:
1-800-222-8477; or click:
Stoppers
GOVERNMENT SERVICES
LOCAL CITY GOVERNMENT:
Unincorporated
LOCAL COUNTY GOVERNMENT:
See:
Hays County Government Offices
STATE & FEDERAL GOVERNMENT:
For offices that represent the Hill Country,
see:
Texas & Federal Government Offices

CRISIS HOTLINES: click Hotlines-Emergencies


DAY & SEASON HUNTING OPPORTUNITIES:
See full list of leases for this town at:
Hunting & Fishing
.
MISCELLANEOUS GOODS & SERVICES
DRIPPIN AUTO AND MARINE SERVICES:
512-799-4025; 12501 Pauls Valley Rd, Fitzhugh/Austin, TX 78737, Austin, TX 78737
FIRE LAKE EVENT CENTER:
512-749-1383; 13317 Fitzhugh Rd, Austin/Fitzhugh, TX 78737.
firelakeeventcenter.com
. Situated on 22 shaded acres overlooking the stage and Fire Lake, it makes a perfect place for weddings and corporate events.
FITZHUGH BAPTIST CHURCH:
512-263; 11604 Crumley Ranch Rd, Fitzhugh/Austin, TX 78736.
fitzhughbaptist.org
JESTER KING INN:
979-324-5222; 13127 Fitzhugh Rd, Austin, TX 78736.
jesterkingbrewery.com/jester-king-inn
MAGIC'S THEATER & MUSEUM:
512-289-4461; 13419 Fitzhugh Rd, Fitzhugh/Dripping Springs/Austin, TX 78736.
magicstheater.com
. An indoor 100-seat theater with lighting and sound system. Perfect for small and private venues such as ballet performances, plays and music recitals. The Theater is also able to accommodate a party or corporate event.
SPEAKEASY MOBILE BAR:
866-465-7073; 12507 Pauls Valley Rd, #3A, Fitzhugh/Austin, TX 78737,
speakeasymobilebar.com
SPECIAL FX INTERNATIONAL:
512-653-9653; 13317 Fitzhugh Rd, Austin/Fitzhugh/Dripping Springs, TX 78736.
event-fx.com
. Professional fireworks, pyrotechnics and movie special effects for productions, live events, parties, weddings & corporate functions.
STUNT RANCH:
512-843-3867; 13317 Fitzhugh Rd, Austin/Fitzhugh, TX 78737.
stuntranch.com
. A fun and exciting place with a wide variety of activities that promote knowledge, skill, confidence, creativity, fitness and optimism. Exciting educational programs for people all ages. From elementary physics, stunt camp for children, paintball field, to pyrotechnics and tactical training. Relax, enjoy, and celebrate birthday parties, weddings, family gatherings, and have corporate events.
TEXAS CYCLESPORT, INC:
512-636-7499; 13505 Fitzhugh Rd, Fitzhugh/Austin, TX 78736.
texascyclesport.com
ZORRO COFFEE:
512-580-0883; 12440 Trail Driver St, Ste 308, Austin, Tx 78737.
zorrocoffee.com
HILL COUNTRY PET RESORT:
512-394-9386; 13412 Fitzhugh Rd, Fitzhugh/Austin, TX 78736.
hillcountrypetresort.com
. Kennel
PERSONALIZED PET CARE:
512-264-3012; 104 Hudson Ln, Fitzhugh/Dripping Springs, TX.
personalizedpetcareinc.com
Note:
See separate listing sections for horses, riding, equestrian, and other care.
THE FITZ RV RESORT:
512-771-6936; 6990 W Fitzhugh, Dripping Springs, TX 78620.
fitzrv.com
ARGUS CIDERY:
Closed1
GOODNIGHT LOVING VODKA:
512-496-1348; 12440 Trail Dr, #103, Dripping Springs, TX 78620.
goodnightlovingvodka.com
ONE SHOT DISTILLERY AND BREWERY:
512-858-8755; 31610 RR-12, Fitzhugh, TX 78620.
>osdtx.com
. Taproom, cocktails, events, live music
REVOLUTION SPIRITS DISTILLING CO:
512-358-1203; 12345 Pauls Valley Rd, Bldg G, Austin, TX 78737
TREATY OAK DISTILLING:
512-599-0335; 16604 Fitzhugh Rd, Fitzhugh, TX 78620.
treatyoakdistilling.com
. Spirits distiller: vodka, whiskey, rum, gin, beer, events
WATERLOO GIN:
512-387-5822; 16604 Fitzhugh Rd, Dripping Springs, TX 78620.
waterloogin.com
. Distillery


CALL or e-Locate BEFORE YOU DIG!
Free Texas 811 Locator
1-800-344-8377
www.texas811.org



PEDERNALES ELECTRIC COOPERATIVE (PEC):
pec.coop
. A Texas non-profit corporation owned by its members, the largest electric cooperative in the country, covers 8,100 square miles, 214,000 members, with assets over $1 billion.
HQ, Connections & Service Startup:
1-888-554-4732
Emergencies, Outages & Marking of Underground Utility Lines, 24x7:
1-888-883-3379
Nearest Local Office:
See
Dripping Springs
HILL COUNTRY-WIDE UTILITY PROVIDERS:
For Hill Country area
utility service providers
(electric, gas, water, sewer, trash),
telecom providers
(land lines, cellular service, TV, internet), and related services (package delivery, newspaper, etc.), click:
Utilities & Telecom

SANDY ROAD GUEST HAUS: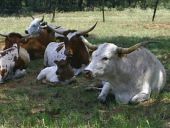 Upscale Western-style Guest House Lodging
in a Beautiful Ranch Setting in the Gorgeous Texas Hill Country

Reservations & Information: 281-300-7177
9242 RR 1320 (Sandy Road), Johnson City, TX 78636

Web: SandyRoadGuestHaus.com Email: info@SandyRoadGuestHaus.com

Come Relax & Enjoy!


---

Site designed, maintained & Copyright © by Cofran & Associates, Inc.All rights reserved
See Terms of Use before using this website.Cofran.cominfo@Cofran.com281-300-7177


---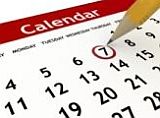 Click
for Hill Country:
»
RECURRING ACTIVITIES
»
MARKET DAYS
»
ALL CALENDARS
»
ATTRACTIONS
»
ADVENTURES
»
MAPS
---

---
Check us out on


---

---

---
Affordable Pre-paid Emergency Air Transport Service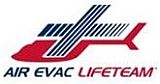 Click image for details
Protection starts at $65/yr
---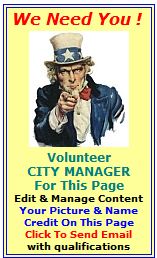 ---

Protect Your Computer Files With


On-Line storage
of your data.

Easy!

Just click
to get started.


---
---

---