Click for Free
Calendar
Event Submission
---
Click here for your



basic Portal listing!
---

---
LOKKEN FINANCIAL SERVICES
Wes Lokken,
MBA, Owner



830-868-2492
603 West Main Street
Johnson City
lokkenfinancialservices.com
wesalokken@gmail.com
Over 25 years experience. Serving Blanco County and surrounding area. Local, accurate, economical service. Tax problems? I can help. Registered IRS Taxpayer Rep
Stop by for introductory consultation
---
Cedar Posts &
Western Furniture



Deleon's Outpost
512-470-6186
Johnson City, TX
---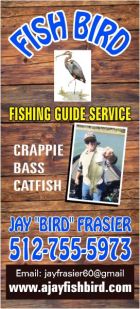 ---
COFRAN'S PC &
TECHNOLOGY HELP
- - -
Online, Remote
Tech Support &
Call-In Help Desk

Virus? Frustrated?
PC slowed down?
We can tune it up!
Internet, Wi-Fi,
Websites,
Email, Outlook,
Social Media,
Tech Marketing,
Excel, Quickbooks,
Zoom, TeamViewer,
Carbonite
** PC Repairs **

BSEE, MBA, xCPA
Veteran, Tech Officer

281-300-7177
Johnson City
info@cofran.com
www.cofran.com
---
"The Web Guy"
WEB SITE DESIGN
& MAINTENANCE
Economical
& Effective
281-300-7177
Johnson City, TX
info@cofran.com
cofran.com


---

"Business Coach"

COST CONTROLS,
EFFICIENCY &
BETTER STRATEGIES
= MORE PROFIT !!

Economical
& Effective

281-300-7177
Johnson City, TX

info@cofran.com
cofran.com


---
Support the

---
---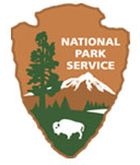 LBJ National
Historical Park
---
---

---
Cofran's Texas . . .
Hill Country Portal
A Powerful Information Database & Gateway Service for the Texas Hill Country
Use above MENU To Find "All Things In The Texas Hill Country"

City Profile For:
BLANCO, Texas
Pronounced: "BLANK-oh, rhymes with plank"
"The Lavender Capital of Texas"
"The Warmest Welcome in the Hill Country"
"Gem of the Hills"
Population: (2015e) 1,889COL (2008): 80.9
Elevation: 1,329 ftArea: 1.7 smCounty:
Blanco
Zip Code: 78606Area Code: 830-833Time Zone: CST
Coordinates: 30° 5' 58" N, 98° 25' 20" W
Location: South-central part of county;
45 mi N of
San Antonio
, 45 mi W of
Austin
Highways: US-281 (Main St), FM-1623, FM-163, RM-32
Creeks: Town, Durham, KochRivers: BlancoLakes: none
Quick Link
To:
Directory Listings in Blanco
BACKGROUND INFORMATION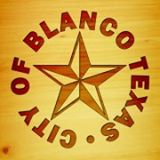 CITY:
City Of Blanco: 830-833-4525
300 Pecan St, Blanco, TX 78606
Web: cityofblanco.com
CHAMBER & TOURISM:

ECONOMIC DEVELOPMENT RESOURCES:
See above profiles.
NEIGHBORING TOWNS:
15 mi SE of Albert
, 17 mi SW of
Henly
, 14 mi S of
Johnson City
, 16 mi NE of
Kendalia
, 7 mi N of
Twin Sisters
, 16 mi N of
Spring Branch
PRINCIPAL BUSINESS:
Ranching, tourism, parks
MAJOR ATTRACTIONS:
See full details in
Directory
below.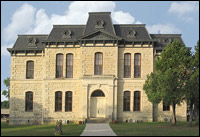 Blanco Historic Town Square: small town charm, the historic courthouse, plus numerous shops and restaurants.
Lavender Festival & Farms: 830-833-5101; Lavender Capital of Texas. Annual festival. Farm visitation available mid-May-July;
See events below, and Hill Country Lavender.
Old Blanco County Courthouse: 830-833-2211; First court house of Blanco County, built in 1885, a Texas Historical landmark, open for visitation in downtown Blanco. It survives as an outstanding example of Second Empire style architecture. historicblanco.org,
YouTube Video
Blanco Pioneer Museum: 418 Pecan St, in Pat Ryan Building. blancopioneer.org. Genealogy and historical exhibits.
Real Ale Brewing Company: 830-833-2211; Local micro-brewed beer with a rapidly growing popularity. Open tasting room every Friday 2-5p. Tour at 4p. realalebrewing.com
PARKS:
There are many state, county and LCRA parks in the greater area as profiled on the
Parks
page. These nearby parks include: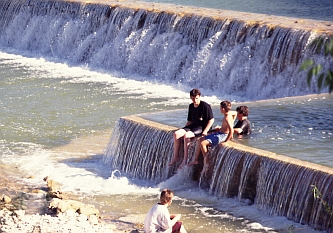 Blanco State Park: 830-833-4333; 101 Park Rd 23, Blanco, TX 78606-4835. See YouTube Video1, Video2, Video3.
See Parks, and TPWD Profile. Located just blocks from the Blanco Square, offers RV sites, camping, swimming and fishing.
Johnson City: Pedernales Falls State Park; LCRA Pedernales River Nature Park; LBJ National Park
Local city parks include:
Bindseil Park: City park just E of Courthouse Square
Town Creek Nature Trail
Yett Memorial Park: 1813 US-281 S. Contact Chamber, above
EVENT CALENDAR: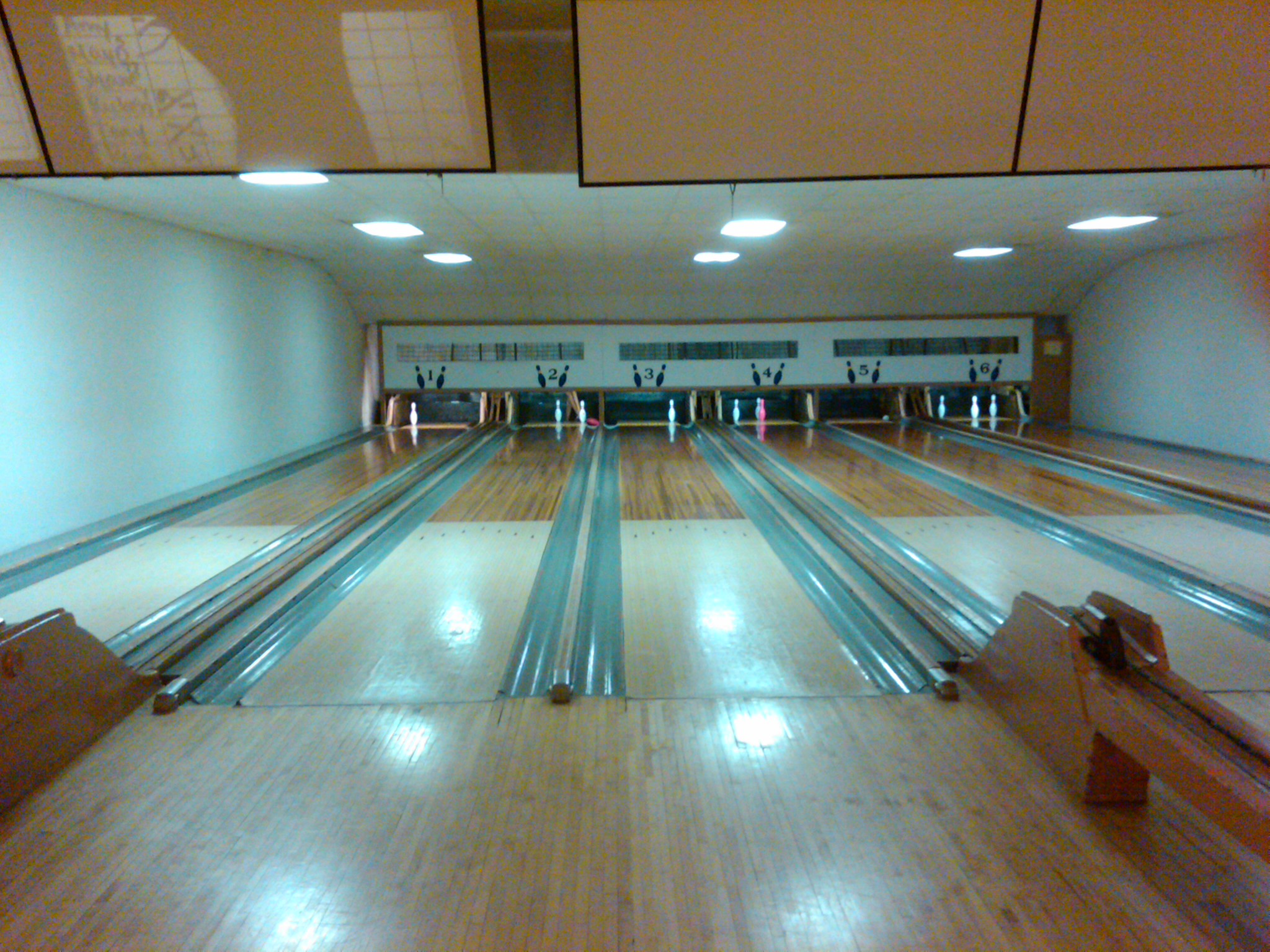 Apr: Relay For Life: 7p-7a at Blanco HS. 210-415-9591
May: Rodeo Pro Bull Ride: 7p start, dance 9p, Yett Memorial Park. 512-940-7073. $10
May: Blanco Classic Car Show: 3rd Sat, 10:30a-3:30p, along the banks of Blanco River in the State Park. 830-833-5348
May: Annual Real Ale Bike Ride: realaleride.com
Jun: Blanco Lavender Festival: 2nd weekend; at Courthouse Square
Jun: Lavender Days: All month: blancolavenderfest.com; 830-833-5101. Farm tours
Sep: Heritage Day; Ranch Roundup: last weekend; 830-833-5245, Yett Memorial Park. A day of ranch-style music, entertainment and rodeo
Oct: Ladies State Chili Championship Of Texas
Nov: Blanco Western Showcase; Blanco Lavender Lights
Dec: Christmas Lighting: Fri after Thanksgiving; Christmas Market & Parade: 2nd Sat
Recurring Meetings & Events Every Month: See Calendar for Blanco

Blanco Market Day: 3rd Sat, 9a-4p. At Old Blanco Courthouse square on US-281 in downtown, April-Nov plus special December Christmas Market Days event. Arts, crafts, antiques, food, and much more. 830-833-2211. historicblanco.org
Blanco Yett Park Trade Fair: 2nd Sat each month, 9a-4p. Located 2 miles S of town on US-281 S, a 1/4 mile N of RR 32. $25 vending fee. Swap meet, arts & crafts, farmer's market. Admission free. Contact: Chamber above, 830-833-5101
For full details on these and other recurring events in Blanco, see:
Blanco Recurring Events
For nearby events see
Festivals & Major Events
,
Trade Days & Farmers Markets
,
Live Entertainment
, and calendars on our other focus topic pages accessible from the menu above.
WEATHER:
MEDIA COVERAGE:
See full details in
Directory
below.
MAPS:
Local Google
;
Hill Country Special Maps
ROADS:
For detailed listing of county, state and federal roads in Blanco County, including an interactive map, click:
Roads
HISTORY:
Handbook of Texas Online
: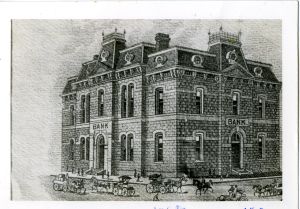 "In 1853 pioneer stockmen built cabins along the Blanco River near the present site of the town and prepared to defend themselves against Indian attack. In 1854 the operators of the Pittsburgh Land Company, including Gen. John D. Pitts, A. M. Lindsey, F. W. Chandler, William E. Jones, and Capt. James H. Callahan, purchased the league granted to Horace Eggleston by the government of Coahuila and Texas in 1835. They laid out the town of Pittsburgh, named for General Pitts, across the river from the site of future Blanco. That same year a Methodist church was organized by circuit rider Daniel Rawls. The congregation met in a log cabin built to withstand Indian raids, which also served as a school. The Twin Sisters Masonic Lodge, organized at Curry's Creek perhaps as early as 1856, moved to Pittsburgh around 1857.

When Blanco County was organized in 1858, an election located the county seat across the river from Pittsburgh, and named the townsite Blanco for the Blanco River. The Pittsburgh Land Company gave the new town 120 acres of land. In 1858 a post office was established. Mail service was temporarily discontinued with the beginning of the Civil War, but the citizens raised money to bring mail once a week from New Braunfels in order to receive the war news. The first Baptist church was organized in 1859. In 1860 the first courthouse was built on the public square by A. V. Gates for about $600.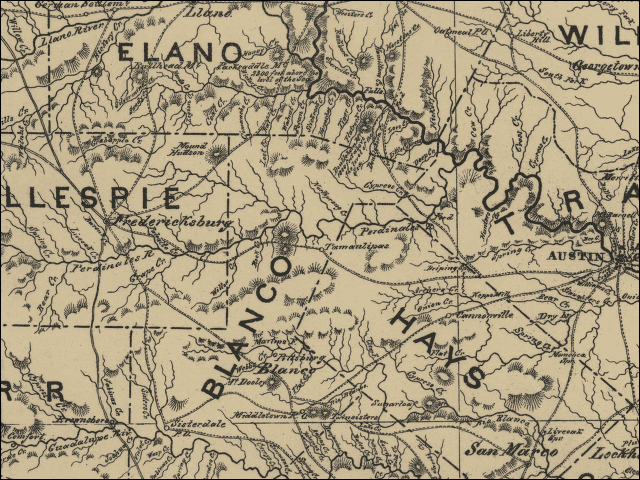 In spite of hardships suffered during the Civil War, the town continued to grow and by 1870 had four stores, a hotel, and a gin. The old union church, built in 1871 at a cost of $1,300, remained for many years the center of town life. It was used as a church by different denominations, as a schoolhouse, and as a community meeting place. In 1874 the Masons drew up a charter for Blanco Masonic University. A foundation was laid, but building was discontinued because of a lack of funds. A new courthouse of native stone was built in 1875 by Frederick E. and Oscar Ruffini, architects. In 1876 a fire destroyed the Masonic lodge, the old courthouse, and all of the county records. The same year the residents of Johnson City made their first attempt to have the county seat relocated by petitioning for an election. They were unsuccessful. In 1884 the citizens of Blanco formed a joint stock company to raise the capital necessary to establish a high school. They elected a board of directors and a president and applied for a charter for Blanco High School under the Private Corporations Act. A two-story building was built on the foundation of the Masonic university. It opened in October 1884, and the first class graduated in 1887. In 1890 Johnson City won a county seat election, and Blanco lost its position as county seat; the courthouse records were moved to Johnson City in 1891. The rivalry between the two towns that began with this election is still hot.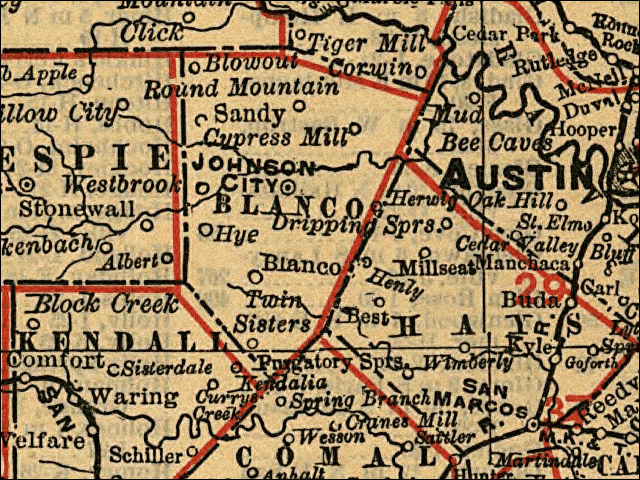 Blanco has primarily been a ranch and farm trade center. It had a population of 469 in 1904 and 1,100 by 1939, when the town was incorporated. By 1946 the town had forty businesses, a hospital, and a weekly newspaper, the Blanco County News. The population dropped in the 1940s to 453 before increasing again in the 1950s. In 1980 the census reported 1,179 residents in Blanco. There were forty-six businesses. In 1990 the population was 1,238, and in 2000 it grew to 1,505. Christ of the Hills Orthodox Monastery is nearby."
History of the Old Blanco Courthouse and of the Blanco Area:
historicblanco.org
, and the Portal profile for:
Blanco County
History of the
Blanco Masonic Lodge #216
Blanco named for the Blanco River. Blanco means "white" in Spanish.
PRIOR CITY NAMES:
HISTORICAL MARKERS:
See Texas Historical Commission's Historic Sites Atlas:
atlas.thc.state.tx.us
. Includes interactive map plus detailed descriptions of historical markers, cemeteries, museums, all searchable by county.
Blanco State Park
CEMETERIES:
See THC Historic Sites Atlas above.
Blanco City Cemetery: Lat-Long (30° 05.615' N 98° 25.038' W); On FM Loop 163 (intersecting RR-165), just E of town, on R (S); est 1856; 2611 graves; historical marker.
McKinney Cemetery: Lat-Long (30° 06.950' N 98° 29.003' W); 2.1 miles N of town at 2711 McKinney Loop, on L (W) side of road adjacent to road and easily seen. 101 grves
Contact: Gail Moore McClellan, President, Blanco Cemetery Association: POB 640, Blanco, TX, 78606, 830-833-4229, gail_mcclellan@yahoo.com
AVAILABLE SERVICES:
Gas: yes; Convenience Stores: yes; Restaurants: yes; Lodging: yes; Grocery Stores: yes; Banks: yes; Vehicle Repair: yes; Hospital: no; Med Clinic: yes; Post Office: yes; Public Schools: yes; Cemetery: yes
OTHER PROFILES:
City Data
;
ePodunk
;
Texas Escapes
;
Travel Texas
;
Wikipedia
NOTES:
We welcome inquiries, comments and submission of updates, additions, corrections & digital photos,
without compensation. Send to Editor at:
editor@HillCountryPortal.com
BUSINESS & ORGANIZATION DIRECTORY
Click: Blanco
Detailed Listings
.
Back To >> TOP OF PAGE & MAIN INDEX or BEGINNING OF DIRECTORY LISTINGS THIS PAGE

SANDY ROAD GUEST HAUS: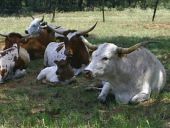 Upscale Western-style Guest House Lodging
in a Beautiful Ranch Setting in the Gorgeous Texas Hill Country

Reservations & Information: 281-300-7177
9242 RR 1320 (Sandy Road), Johnson City, TX 78636

Web: SandyRoadGuestHaus.com Email: info@SandyRoadGuestHaus.com

Come Relax & Enjoy!


---
Back To >> TOP OF PAGE & MAIN INDEX or BEGINNING OF DIRECTORY LISTINGS THIS PAGE
---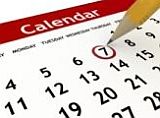 Click
for Hill Country:
»
FESTIVALS/MAJOR EVENTS
»
LIVE ENTERTAINMENT
»
MAPS
---

---
Check us out on


---

---
PSA:
Public Service Announcements !
- - -
• FLU SHOT CLINIC, in Blanco, free, 10/9, 10:30a-Noon, 830-693-8424
• Email us your PSAs
to post here.
---

---
Come share a piece of our world....




Family-owned winery
& vineyard operation
at a century-old
farm house,
breathtaking views
of Hill Country,
& handcrafted
Texas wines

(830) 998-7654
10352 US 290 W
Hye, Texas
williamchriswines.com
---
Affordable Pre-paid Emergency Air Transport Service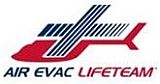 Click image for details
Protection starts at $65/yr
---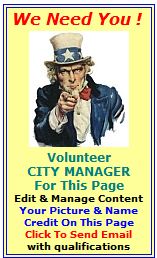 ---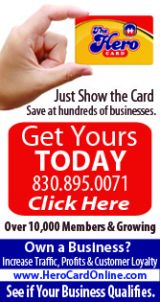 ---

Vallone Real Estate



"Helping You
Put The
Pieces Together"

Serving Blanco &
Surrounding Counties

ValloneRealEstate.net

Debbie: 713-818-6658


---

A perfect day in . .
the Texas Hill Country!

Breathtaking views
Relaxing deck
Comfortable lounge chairs
Relax with . .
a glass of our wine
Winery tours
Open every day
No appointment needed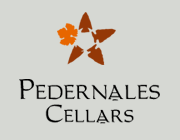 Stonewall, Texas
830-644-2037
www.PedernalesCellars.com


---
Blanco County
Cat Coalition
Annual Fundraiser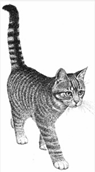 Trap, Neuter & Return
Feral Cats

Please Donate to
this worthy cause.

Non-Profit Organization
512-318-5875
BlancoCountyCat.org
---

Protect Your Computer Files With


On-Line storage
of your data.

Easy!

Just click
to get started.


---
---

---