Click for Free
Calendar
Event Submission
---
Click here for your



basic Portal listing!
---

---
FIRST CHOICE SHUTTERS
& BLINDS





Serving South-Central Texas
Quality window treatments
Plantation shutters, blinds, screens, shades
Wood and faux wood available
Made in America

Locally owned & operated:
Tim & Barbara Van Tassel
830-201-2151
timgvant@hotmail.com
Johnson City, TX
Call, email or text with questions or to arrange a no-obligation visit and quotation at your place.
Facebook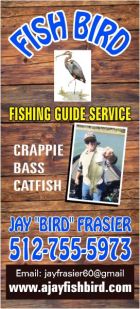 ---
Carport & Tent Spot Rentals In Rural Kerrville During Eclipse
---
COFRAN'S PC &
TECHNOLOGY HELP
- - -
Online, Remote
Tech Support &
Call-In Help Desk

Virus? Frustrated?
PC slowed down?
We can tune it up!
Internet, Wi-Fi,
Websites,
Email, Outlook,
Social Media,
Tech Marketing,
Excel, Quickbooks,
Zoom, TeamViewer,
Carbonite
** PC Repairs **

BSEE, MBA, xCPA
Veteran, Tech Officer

281-300-7177
Johnson City
info@cofran.com
www.cofran.com
---
"The Web Guy"
WEB SITE DESIGN
& MAINTENANCE
Economical
& Effective
281-300-7177
Johnson City, TX
info@cofran.com
cofran.com


---

"Business Coach"

COST CONTROLS,
EFFICIENCY &
BETTER STRATEGIES
= MORE PROFIT !!

Economical
& Effective

281-300-7177
Johnson City, TX

info@cofran.com
cofran.com


---
---

---
Cofran's Texas . . .
Hill Country Portal
A Powerful Information Database & Gateway Service for the Texas Hill Country
Use above MENU To Find "All Things In The Texas Hill Country"

City Profile For:
CHEROKEE, Texas
Pronounced: "CHAIR-O-KEY"
Population (2000): 175
Elevation: 1,496/456 ftArea: unknown smCounty (seat):
San Saba
Zip Code: 76832Area Code: 325-622Time Zone: CST
Coordinates: 30° 58' 57 N, 98° 42' 27 W; (30.9823928, -98.7075397)
Location: South-central part of county; 92 mi NW of
Austin
;
53 mi W of
Lampasas
; 58 mi SE of
Brady
Highways: TX-16, FM-501Creeks: CherokeeRivers: Lakes: None
Quick Link To:
Directory Listings In This Town
BACKGROUND INFORMATION
CITY:
Unincorporated
CHAMBER, TOURISM & ECONOMIC DEVELOPMENT:
Nothing formal
NEIGHBORING TOWNS:
24 mi SE of
Algerita
; 15 mi SW of
Bend
; 20 mi SE of
Harkeyville
; 18 mi N of
Llano
; 36 mi SE of
Lometa
; 30 mi SE of
Richland Springs
; 15 mi S of
San Saba
PRINCIPAL BUSINESS:
Ranching, agriculture, Cherokee Home For Children
MAJOR ATTRACTIONS:
None
NEARBY & HILL COUNTRY-WIDE ATTRACTIONS:
See
Attractions
Some of the very nearby attractions include:
PARKS:
There are many state, county and LCRA parks in the greater area as profiled on the
Parks
page. These nearby parks include:
Bend: Colorado Bend State Park
Inks Lake SP (just S of Buchanan Dam)
LAKE BUCHANAN SHORE PARKS:
Llano: Badu City Park, Leonard Grenwelge County Park, Moore Memorial Park, Ray House & Grounds, Robinson City Park
San Saba: San Saba River Nature Park
Local city parks include: None
EVENT CALENDAR:
May: Cherokee Creek Music Festival, at Los Valles Ranch. cherokeecreekmusicfestival.org
Sep: Cherokee VFD Annual BBQ & Fish Fry, 1st sat after Labor-Day, at the Fire House, 6p. 325-372-5141. sansabachamber.com. Donations only. Live local band. Fun-Food-Music Texas Style
For full details on these and nearby events see
Festivals & Major Events
,
Trade Days & Farmers Markets
and calendars on our other focus topic pages accessible from the menu above.
WEATHER:
Local Weather
;
Hill Country-wide Weather
MEDIA COVERAGE:
See full details in
Directory
below.
On-Line News: Google News
Newspaper: Little Paper, 325-622-4322
Radio/TV, Articles & Videos:
MAPS:
Local Mapquest
;
Hill Country Special Maps
HISTORY:
Handbook of Texas Online
:
". . . The settlement of upper Cherokee Creek, from which the community took its name, dates to the early 1850s, when P. P. "Pop" Woodard established a ranch five miles west of the site of what is now Cherokee. The second oldest post office in the county was the Cherokee post office, which was moved several times before arriving at the site that it still occupied in the 1980s. It originally opened in 1858 in the home of J. R. Williams in Llano County, then moved in 1869 to the residence of Capt. John Williams in Hanna, a school community on Cherokee Creek in San Saba County. In June 1871 the office was moved to the Montgomery school community on the north bank of the creek, where it shared a building with William O. Handshey's store and the Landrum Hotel. The post office was moved again in September 1878 to the home of M. H. Wadsworth on the Jackson Branch of Cherokee Creek, then moved one last time in July of 1879 to James Samuel Hart's store in Cherokee. David Seth Hanna laid out the permanent townsite of Cherokee in 1878. By the mid-1880s the settlement had developed into the processing and marketing center of an active farming and ranching economy, and by the mid-1890s the town reported a population of 500. In the 1890s the agricultural economy of the Cherokee valley supported a hotel, several churches and schools, a number of processing and supply businesses, and various craft and professional services. Cherokee also became a county center of higher education when Francis Marion Behrns established the Cherokee Academy around 1894. Twice reorganized—first as the West Texas Normal and Business College (1896) and later as Cherokee Junior College (1911)—the school operated until its sale to the county school district in 1921. It then served the community as Cherokee High School until fire razed the main building in 1945. The school was rebuilt using its original façade. In the 1920s Cherokee supported a short-lived bank and two newspapers, and for the next several decades the number of residents remained stable at about 250. In 1990 Cherokee, with a population estimated at 175, served primarily as a supply and postal center for a stock raising and farming economy. Local agricultural production centered on sheep, poultry, and pecans. The population remained 175 in 2000."
PRIOR CITY NAMES:
HISTORICAL MARKERS:
See Texas Historical Commission's Historic Sites Atlas:
atlas.thc.state.tx.us
. Includes interactive map plus detailed descriptions of historical markers, cemeteries, museums, all searchable by county.
CEMETERIES:
See THC Historic Sites Atlas above.
Hanna: N of town on TX-16
Kuydenkall: Ponotoc Rd, W of town
Gray: Ponotoc Rd, further W of town
AVAILABLE SERVICES:
Gas: yes; Convenience Stores: yes; Restaurants: yes; Lodging: yes; Grocery Stores: yes; Banks: no; Vehicle Repair: yes; Hospital: no; Med Clinic: no; Post Office: yes; Public Schools: yes; Cemetery: yes
OTHER PROFILES:
City Data (no profile);
Texas Escapes
;
USGS GNIS
;
Wikipedia
NOTES:
We welcome inquiries, comments and submission of updates, additions, corrections & digital photos,
without compensation. Send to Editor at:
editor@HillCountryPortal.com
Back To >> TOP OF PAGE & MAIN INDEX
BUSINESS & ORGANIZATION DIRECTORY
AUTOMOTIVE, VEHICLES, HEAVY EQUIPMENT & RELATED SERVICES
CHEROKEE TEXACO:
325-622-4590; TX-16, Cherokee, TX 76832
CHURCHES

CHEROKEE FIRST BAPTIST CHURCH:
325-622-4688;
102 Aztec St, Cherokee, TX 76832.
Facebook

CHEROKEE CHURCH OF CHRIST:
325-622-4402;
308 S Indian Ave, Cherokee, TX 76832.
church-of-christ.org

FIRST UNITED METHODIST CHURCH:
915-622-4456;
801 Valley Spring Rd, Cherokee, TX 76832
CONVENIENCE STORES & GAS STATIONS


EMERGENCIES
(Police, Fire, EMS/Medical)
Dial 911

CRIME STOPPERS-REPORT ANONYMOUSLY:
1-800-222-8477; or click:
Stoppers

CHEROKEE VOLUNTEER FIRE DEPARTMENT:
325-372-5141; 325-622-4681; 200 TX-16 S, Cherokee, TX 76832 (Sep: Annual BBQ and Fish Fry)

CRISIS HOTLINES: click Hotlines-Emergencies


LOCAL CITY GOVERNMENT:
None
LOCAL COUNTY GOVERNMENT:
See:
San Saba County Government Offices
SAN SABA COUNTY PRECINCT III - BARN:
Cherokee, TX 76832
STATE & FEDERAL GOVERNMENT:
For offices that represent the Hill Country,
see:
Texas & Federal Government Offices

US POST OFFICE:
800-275-8777; 325-622-4566; 206 TX-16 N, Cherokee, TX 76832-9998
HOME & RANCH IMPROVEMENT CENTERS, CONSTRUCTION,
MAINTENANCE, REPAIR SERVICES & SUPPLIES
CHEROKEE FEED STORE:
325-622-4533; 16063 TX-16 S, Cherokee, TX 76832
GAUNY & SON:
325-622-4563; Cherokee, TX 76832. Sand, dirt, rock
J & J WATER WELL & WINDMILL SERVICES:
325-947-1155; 325-622-4640; POB 190, Cherokee, TX 76832.
jandjwaterwells.com
. New wells, services conventional water wells, solar well pumps, storage tanks, windmills, inspections. Services Llano and surrounding counties.
J SQUARED STRUCTURES:
325-248-3074; 3087 CR-331, Cherokee, TX 76832.
jsquaredstructures.com
ROCKING STAR STORAGE:
325-205-2866; TX-16 N, Cherokee, TX 76832
YARBROUGH HARDWARE STORE:
325-622-4534; 117 Cherokee St, Cherokee, TX 76832
DAY HUNTING OPPORTUNITIES:
CRAIN WHITE TAIL DEER HUNTS & LODGING:
325-372-8595; 466 CR-335, Cherokee, TX 76832
JOHNSON RANCH:
325-622-4479; Cherokee, TX 76832. Trophy whitetail deer hunting in southern San Saba county. 940 high fenced acres. Rodney Johnson.
johnsonranch.us
;
LONG RANCH: 432-559-2529; Llano (Cherokee Texas, Northwest of Llano). Long family. Weekend hunts 8-10 hunters, deer, turkey, hogs, cabin. Operated since 1957, our ranch on Cherokee Creek offers a premier low fence private day hunting experience. We accommodate groups of up to ten, but we do not mix groups, so your hunt is with the people of your choice using one of our eleven ground stands on approximately 880 acres. It is a working ranch, it has live water, seeps and tanks and you can stay with your group at our historic hunting cabin. We offer weekend package hunts - whitetail deer, turkey, feral hogs, and will loan you a fishing rod if you want to take a break and fish.
SEVEN SPRINGS RANCH:
325-628-3405; Cherokee, TX 76832. Three day hunts and management hunts on 6400 acres. Located approximately 15 mi E of town, adjacent to Colorado Bend State Park. Primitive shelters, campsites next to running springs. Able to accommodate all types of hunting.
SEASON HUNTING OPPORTUNITIES:
PARISHER RANCH:
325-662-4446; 325-662-4285; Cherokee, TX 76832. Season lease, 2 hunters, gun only, deer, turkey, cabin, 2600 acres. Rick or John
TAXIDERMY & MEAT PROCESSING:
D&B TAXIDERMY & WILD GAME:
325-622-4663; 16028 TX-16 S, Cherokee, TX 76832.
Facebook
. Full line of taxidermy and processing. Guided hunts available for whitetail, hogs, exotics.
HUNTING, FISHING, SPORTING GOODS, SPECIALTY EQUIPMENT & SUPPLY STORES:
PRECISE AMMUNITION:
512-423-2577; 7337 TX-16 N, Cherokee, TX 76832.
preciseammunition.com
INSURANCE

FARM BUREAU INSURANCE:
325-622-4343: POB 32, Cherokee, TX 76832
CHEROKEE BUNKHOUSE B&B:
325-622-4466; POB 33, Cherokee, TX 76832
CRAIN WHITE TAIL DEER HUNTS & LODGING:
325-372-8595; 466 CR-335, Cherokee, TX 76832
KING'S DAUGHTER INN:
325-365-0400; 2048 Apache Loop, Cherokee, TX 76832.
hillcountrykingsdaughterinn.com
SPRINGS OF COLD CREEK BED & BREAKFAST:
325-251-6611; 19095 CR-310, Cherokee, TX 76832.
springsofcoldcreek.com
MISCELLANEOUS GOODS & SERVICES
BAKER NURSERY:
325-622-4457, Cherokee, TX 76832. Plants
CHEROKEE ACOUSTICAL:
325-622-4888; Cherokee, TX 76832
CHEROKEE FEED GENERAL STORE, RESTAURANT AND STEAK HOUSE:
Closed
CHEROKEE GROCERY:
325-622-4599; 145 TX-16 S, Cherokee, TX 76832. Groceries, hot food
CHEROKEE HOME CARE:
325-622-4897; POB 295, Cherokee, TX 76832. Day care
CHEROKEE STONE COMPANY:
325-622-4598; Cherokee, TX 76832
CHEROKEE TRAILER WORKS:
325-622-4581; 600 Navaho Trail, Cherokee, TX 76832
CUT THE LOCKS:
919 CR-331, Cherokee, TX 76832
DUTTON DONNA SAS INSTITUTE:
325-622-4541; 500 Apache Loop, Cherokee, TX 76832
HOMETOWN GIFTS:
; Cherokee, TX 76832
KIRSTEN WILDLIFE RANCH:
325-622-4275; Cherokee, TX 76832
(THE) LITTLE PAPER:
325-622-4322; Cherokee, TX 76832
MARBLE CREEK MERCANTILE:
325-622-4242; 102 TX-16 S, Cherokee, TX 76832. Antiques
MCKNEELY BROTHERS:
325-622-4465; Cherokee, TX 76832
TEXAS ASSOCIATION OF NON-PUBLIC SCHOOLS:
903-643-8770; 47 Sl Lk, Cherokee, TX 76832. Education
WAYLAND MARY LLC:
325-622-4565; 8400 W FM-501, Cherokee, TX 76832
WAYNE SCAGGS:
Cherokee, TX 76832. Rock hauling
NON-PROFIT & PUBLIC SERVICE ORGANIZATIONS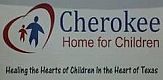 CHEROKEE HOME FOR CHILDREN:
325-622-4201
POB 295, Cherokee TX 76832
chc4kids.org
;
cherokeehomeforchildren.org

FFA (FUTURE FARMERS OF AMERICA):
HQ: Austin, TX.
texasffa.org
.
Facebook
A dynamic youth organization that makes a positive difference in the lives of students by developing their potential for premier leadership, personal growth, and career success through agricultural education. An integral part of a systematic, local school-based agricultural science instructional program.
Local Chapter: Cherokee FFA
RANCHES
BOULTINGHOUSE RANCH HEADQUARTERS:
325-622-4413; POB 40, Cherokee, TX 76832
BROKEN ARROW RANCH:
956-346-5676; 498 CR-423 E, Cherokee, TX 76832.
speedysregtxlonghorns.com
CALLEY RANCH:
CR-435, Cherokee, TX 76832
DANAY COVERT RED VALLEY RANCH:
325-622-4409; 325-622-4609; Cherokee, TX 76832
FLYING V RANCH:
325-622-4252; Cherokee, TX 76832
HAVERLAH RANCH HEADQUARTERS:
POB 416, Cherokee, TX 76832
J G & WILSON SISTERS RANCH LTD:
325-622-4646; 204 S 4th St, Cherokee, TX 76832
KEITH VALLEY RANCH MAIN HOUSE:
Cherokee, TX 76832
KUYKENDALL GROVES RANCH:
325-622-4240, Cherokee, TX 76832
LOS VALLES RANCH INC:
325-622-4868; CR-319 (4160 FM-501 w), Cherokee, TX 76832
TOM J YATES RANCH:
325-622-4251, RR 1, Cherokee, TX 76832
BARKER LAND CO:
325-622-4455; 502 TX-16 S, Cherokee, TX 76832
KIMLEY BARKER REALTY:
325-622-4457; POB 269, Cherokee, TX 76832
RESTAURANTS-DINING-BEVERAGES-ENTERTAINMENT
SOUTHSIDE BBQ:
325-622-4444; 16032 TX-16 S, Cherokee, TX 76832.
southside-bbq.hub.biz
Also see Cherokee Grocery; and Cherokee General Store, above.
SCHOOLS
CHEROKEE INDEPENDENT SCHOOL DISTRICT:
325-622-4298; 305 S Indian Ave, Cherokee, TX 76832.
cherokeeisd.net
. The district has one campus, Cherokee School, grades k-12. UIL: Conf 1. Chris Perry-Superintendent


CALL or e-Locate BEFORE YOU DIG!
Free Texas 811 Locator
1-800-344-8377
www.texas811.org


LOCAL UTILITY PROVIDERS:
ATMOS ENERGY:
800-460-3030. Dallas HQ Office: 888-286-6700;
Emergencies:
866-322-8667
.
atmosenergy.com
. Natural gas service through underground pipes.
Service Coverage Map
. Nearest service office: 107 S Lee St, Fredericksburg, TX 78624
CENTRAL TEXAS TELEPHONE COOPERATIVE:
325-648-2237; San Saba, TX 76877,
cttcinc.com
CHEROKEE PROPANE:
POB 240, Cherokee, TX 76832
PERRY'S GARBAGE SERVICE:
325-622-4837; POB 213, Cherokee, TX 76832. In Mason
WEST CENTRAL WIRELESS:
800-695-9016;
wcc.net
.
westcentral.com
. Wireless internet & cell phone service.
HILL COUNTRY-WIDE UTILITY PROVIDERS:
For Hill Country area
utility service providers
(electric, gas, water, sewer, trash),
telecom providers
(land lines, cellular service, TV, internet), and related services (package delivery, newspaper, etc.), click:
Utilities & Telecom

SANDY ROAD GUEST HAUS: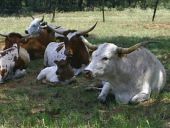 Upscale Western-style Guest House Lodging
in a Beautiful Ranch Setting in the Gorgeous Texas Hill Country

Reservations & Information: 281-300-7177
9242 RR 1320 (Sandy Road), Johnson City, TX 78636

Web: SandyRoadGuestHaus.com Email: info@SandyRoadGuestHaus.com

Come Relax & Enjoy!


---
---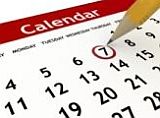 Click
for Hill Country:
»
ACTIVITIES
»
ATTRACTIONS
»
ADVENTURES
»
MARKET DAYS
»
MAPS
---

---
Check us out on


---

---

---
Texas Walks . .
What's Raised Here,
Stays Here! 100% local!!
5 locations in
Central Texas
September and October.
Corporate sponsorship
& team/individual
registrations now available.
---
---
Affordable Pre-paid Emergency Air Transport Service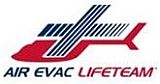 Click image for details
Protection starts at $65/yr
---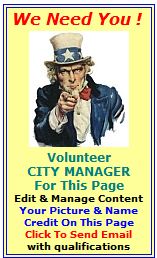 ---

Protect Your Computer Files With


On-Line storage
of your data.

Easy!

Just click
to get started.


---
---

---