Click for Free
Calendar
Event Submission
---
Click here for your



basic Portal listing!
---

---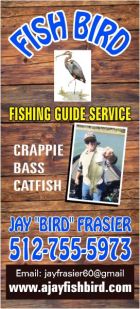 ---
COFRAN'S PC &
TECHNOLOGY HELP
- - -
Online, Remote
Tech Support &
Call-In Help Desk

Virus? Frustrated?
PC slowed down?
We can tune it up!
Internet, Wi-Fi,
Websites,
Email, Outlook,
Social Media,
Tech Marketing,
Excel, Quickbooks,
Zoom, TeamViewer,
Carbonite
** PC Repairs **

BSEE, MBA, xCPA
Veteran, Tech Officer

281-300-7177
Johnson City
info@cofran.com
www.cofran.com
---
"The Web Guy"
WEB SITE DESIGN
& MAINTENANCE
Economical
& Effective
281-300-7177
Johnson City, TX
info@cofran.com
cofran.com


---

"Business Coach"

COST CONTROLS,
EFFICIENCY &
BETTER STRATEGIES
= MORE PROFIT !!

Economical
& Effective

281-300-7177
Johnson City, TX

info@cofran.com
cofran.com


---
---

---
Cofran's Texas . . .
Hill Country Portal
A Powerful Information Database & Gateway Service for the Texas Hill Country
Use above MENU To Find "All Things In The Texas Hill Country"

City Profile For:
LAMPASAS, Texas
Pronounced: "lam-PASS-us"
"There's always something going on in Lampasas"
"Remembering the past with vision for the future"
Population (2011): 6,749COL Index (2008): 77.7
Elevation: 1,027 ftArea: 6.7 smCounty:
Lampasas
Zip Code: 76550Area Code: 512Time Zone: CST
Coordinates: 31° 3' 57" N, 98° 11' 0" W
Location: In south-central part of county and on the very northern fringe of the Hill Country
69 mi NW of
Austin
; 22 mi N of
Burnet
; 37 mi E of
San Saba
; 29 mi W of Killeen/Temple
Highways: US-183, US-190, US-281, FM-580, FR-1478, 257
Creeks: SulphurRivers: NoneLakes: None
Quick Link To:
Directory Listings in Lampasas
BACKGROUND INFORMATION

CITY:
CHAMBER, TOURISM & ECONOMIC DEVELOPMENT:
See full details in
City Directory
below.
Lampasas County Chamber Of Commerce:
512-556-5172; Fax: 512-556-2195; Toll Free: 866-556-5172
205 US 281 S, POB 627 Lampasas, TX 76550
Web: lampasaschamber.org, Email: info@lampasaschamber.org
Driving tour map and description available at the Chamber
Lampasas Economic Development Council: 512-556-6831; 312 E Third St, Lampasas, TX 76550
Web: lampasasedc.com; Email: not available
Active industrial team and development foundation. Industrial revenue bonds available
Vision Lampasas!: Dedicated to enhancing the aesthetic, social, culural and economic welfare of the Historic Downtown District and surrounding areas
TPWD Hill Country Trail Region: TPWD Trail Region. Promoted by the Texas Parks & Wildlife Dept, this group puts a tourism spotlight on 19 counties filled with rolling hills, wildflowers, rivers and scenic drives.
Texas Hill Country Regional Christmas Lighting Trail: Web. Tourism spotlight on this town.
SMALLER NEIGHBORING TOWNS:
21 mi NW of
Briggs
, 47 mi NW of
Leander
, 17 mi SE of
Lometa
,
PRINCIPAL BUSINESS:
MAJOR ATTRACTIONS:
See full details in
City Directory
below.
Downtown Historic District: Includes Courtyard Square historic mineral springs (cool sulphur water) recreation; hunting and fishing (large and active deer, turkey and other game-hunting and fishing area)
Hancock Park Municipal Golf Course: Public, 18 Hole, municipal course. SW side of town
Hanna Springs Sculpture Garden: Located at Campbell Park. A short walk from historic downtown (2 blocks). LAFTA has on exhibit in the park 9 sculptures from Texas artists (also one piece at William Brook Park on Hwy 190 and a sculpture in front of City Hall. See LAFTA below)
Keystone Square Museum: downtown Lampasas. Housed in an early frontier building, museum features variety of changing exhibits devoted to such subjects as Texas Rangers, early-day saloon items, Indian artifacts, ranch and home implements, tools, and old-fashioned crafts
Mayborn Planetarium & Space Theater: Planetarium sky shows, laser light shows, large format films.
Vineyards: Pillar Bluff & Texas Legato Winery
NEARBY & HILL COUNTRY-WIDE ATTRACTIONS:
See
Attractions
.
Some of the very nearby attractions include:
Burnet: Austin Steam Train Association's "Hill Country Flyer"; Highland Lakes Air Museum; Fort Croghan; Delaware Springs Golf Course; Perissos Vineyard And Winery; Falkenstein Castle
Fort Hood: Originally Camp Hood, now the largest military base in the world.
San Saba: Historic Bridges; Wedding Oak; Millican Pecan Mother Tree; County Museum; Golf; Rising Star Vineyards & Winery
PARKS:
There are many State and LCRA parks in the greater area as profiled on the
Parks
page.
These nearby parks include:
Bend: Colorado Bend State Park
Burnet: Longhorn Cavern State Park; Inks Lake State Park; Inks Lake Dam National Fish Hatchery
San Saba: San Saba River Nature Park
Local city parks include:
Campbell
Goodrich Memorial Tennis Park
Gunderland
Hancock Springs Park: 512-556-6831; 109-acre municipal facility includes Hancock Springs, source of water for public baths a century ago. Picnic and playgrounds, swimming pool, pavilion and 18-hole golf course. Southwest, off US 281
Hanna Springs Sculpture Garden Park
Turner Field: On Campbell St, off US 281 N
William Brook Park: Offers outdoor theater, picnic and playgrounds, gazebo and scenic walking trails along the water. South side of city, at US 190 at US 281
EVENT CALENDAR:
Jan: Lampasas Youth Stock Show
Mar: Lampasas Needle Art/Quilt Show: A collection of quilts, rughooking, embroidery, needle point, crochet, tatting, and knitting. First Fri & Sat in Mar. 1a-4p at Keystone Square Museum, 303 S Western Ave, Lampasas, TX 76550; 512-556-2224
Apr: Blooming Fest: 1st Sat in April, at the Courtyard Square in downtown Lampasas. Held in association with the Highland Lakes Bluebonnet Trail. Featured are arts and crafts, live entertainment, children's activities, gardening specialists, springtime plants and concessions. Free
Apr: Chamber Golf Classic: Annual fundraiser supports local chamber activities
Apr: Citywide Garage Sale: Hundreds of vendors, food and drink concessions, raffles and bake sales. 512-556-5434
May: Memorial Golf Classic: At Hancock Park Municipal Golf Course. Attracts hundreds of out-of-town guests for golf, shopping and visiting
Jun: Annual Sulphur Creek Car Cruise: Staged at WM Brook Park in Lampasas, TX. Owners of classic cars and street rods line the park to show off their vehicles. Entertainment, prizes and games available at this Chamber sponsored event. 512-556-5172
Jun: Lampasas Riata Round-Up: Held at Little Bear Ranch on Hwy 281 about 12 mi N of Lampasas. Open pro rodeo. Kids events also offered.
Jul: Spring Ho Festival: 2nd full weekend; Celebration of Lampasas springs; 512-556-5875; One of biggest draws for visitors to Lampasas, this fest commemorates the sulfur-laden springs that put Lampasas on the map. Thousands participate in the 7 days of festivities, from early morning to dark. Features: arts and crafts booths, a grand parade, carnival, queen's contest, county fair, street dance, fireworks show, 10K and 1-mile runs, dancing, and lots of other fun activities. springho.com
Jul: Spring Ho BBQ Cookf-off: This event draws teams from across Texas cook BBQ and submit it for judging and prizes. Visitors can sample many of the entries (2nd weekend)
Jul: Toughest 10K in Texas (2nd weekend)
Jul: Britches & Bows Golf Tournament (3rd weekend)
Aug: Indian Artifacts Show: Held at AMVETS (202 W 10th St, 1 block S of 281/183 intersection), and features vendors, exhibitors and skilled craftsmen who share a love of Indian artifacts. Nominal admission charge. 512-556-5172
Oct: Herb/Art Fest: Located at Courtyard Square in downtown Lampasas. Many vendors and exhibitors offer a variety of art and garden wares for sale. Experts in various herb-related fields share their knowledge and tips with visitors during several free workshops. 512-556-5172
Oct: Lampasas County Historic Fire House Run Biker Rally: Hosted by the Chamber, activities include fire safety education, a parade, bike show, a chili cook-off and Fire Run historic firehouse tour of Lampasas County. All bikers welcome. 512-556-5172
Nov: Hunter's Welcome: Annual event located at H-E-B parking lot. BBQ sandwich meals are sold by the bag, and county information is offered
Nov: Citywide Garage Sale: Hundreds of vendors, food and drink concessions, raffles and bake sales
Dec: Carol of Lights: A Yule celebration that features a Santa visit, caroling on the square, late-night Christmas tree decorating contests, and entertainment on the downtown bandstand
ONGOING EVENTS:

Lampasas Trade Days: 2646 US-190 East. First Sat every month, 8a-6p. 512-734-1294
For full details on these and nearby events see
Festivals & Major Events
,
Trade Days & Farmers Markets
,
Live Entertainment
, and calendars on our other focus topic pages accessible from the menu above.
WEATHER:
Local Weather
;
Hill Country-wide Weather
MEDIA COVERAGE:
. See full details in
Directory
below.
MAPS:
Local Google
;
Hill Country Special Maps
PRINCIPAL BUSINESS:
HISTORY:
Handbook of Texas Online
:
"Early Indian tribes made yearly pilgrimages to the Hancock mineral springs at the site; it is believed that the springs were discovered in 1721 by the Aguayo expedition on its way to East Texas and in 1735 by a Spanish inspection mission from San Antonio. In November 1853 Moses Hughes, his ailing wife, Moses's brother Nimrod, and his family arrived at Hancock Springs, later known as Gooch Springs. Hughes built a mill on the north bank of Sulphur Creek, a log home in 1856, and later a cotton gin. News of Hannah's cure by the spring waters drew others who lived temporarily in tents and wagons along Sulphur Creek. John Burleson, the county's first resident, was awarded 1,280 acres of land including the present Lampasas townsite on April 26, 1838, in return for his services during the Texas Revolution. After his death the land was deeded in 1854 to his daughters, Elizabeth Scott and Martha Moore. Elizabeth and her husband, George W. Scott, laid out the town of Burleson, then in Coryell County, in July 1855, and Elizabeth designed the plans for the town square. When the Texas legislature established Lampasas County on February 1, 1856, it named Burleson county seat and changed its name to Lampasas. A post office was established in 1857. On April 21, 1873, Lampasas incorporated, responding to the need for a law to keep livestock off the public square. The Lampasas Guards organized on July 1, 1859, to protect settlers from Indians. Indian raids, particularly by Comanches, worsened during the Civil War and after, and in 1870 a contingent of federal cavalry was quartered in Lampasas. By 1871 the town had fifteen to twenty businesses, including the profitable Dunn molasses business, several wool and mohair commission houses, and a number of county government agencies. Hart House was a stop on the stage and mail route. The Star Hotel, established in 1870, functioned as a community center, and a bank opened in 1884.

Methodists held the town's first regular services, received regular visits by circuit pastors by 1866, and built a church in 1880. Baptists built the county's first church in 1874, using lumber hauled from Austin. Camp meetings were held in Baptist-owned Hancock Park, then known as Anderson Park, and by noted evangelist William Evander Penn on the banks of Sulphur Creek. Catholics increased as Irish railroad workers flocked to the area in the 1880s. St. Mary's Catholic Church was established by Bishop Nicholas Gallagher, and a building was erected in 1885. A number of Protestant churches were also organized between 1880 and 1900. A courthouse fire on December 14, 1871, destroyed county records, and on September 27, 1873, heavy rains started a flood on Sulphur Creek that caused several deaths and extensive damage. The Donovan Mill was established by John Casbeer sometime after the flood. More recently, a fire at the Lampasas Ice and Produce Company on July 30, 1962, caused several explosions and released dangerous ammonia fumes. Several residents taught schools prior to 1869, when county subscription funded a two-story rock building on Sulphur Creek. W. W. Chandler began a public school in 1892 for which a building was erected around 1894. Community entertainment centered around school programs when an early theater, built in the 1870s, burned in the mid-1880s. In 1875 Douglas Y. Fox opened a race track that became the site of the first Lampasas County Fair. Charles A. Woolridge published the first county newspaper, the Chronicle, beginning on June 1, 1859.

In 1882 the Gulf, Colorado and Santa Fe Railway was extended to Lampasas, ending the town's cattle-trailing and gun-fighting era. As the western terminus of the line, Lampasas became a trading center for West Texas. New business houses were established, real estate prices rose, and the population soared to an estimated 3,500. Residents were frequently housed in tents because buildings could not be built fast enough. When the railroad resumed construction west in the mid-1880s, however, the population of the boomtown moved on. In 1990 Lampasas was a station on the Atchison, Topeka and Santa Fe. By 1882 tourists discovered the mineral springs and Lampasas became a health resort. In that year a syndicate of railroad officials built the Park Hotel near Hancock Springs and ran a mule-drawn streetcar to the railroad station. Subsequently, the Hannah Springs Company built the Hannah Bath and Opera House, where the Democratic state convention was held in 1893. In July 1901 five local women's clubs established the Lampasas Library and Social Club; a new building was constructed in 1962. The county's only hospital, Rollins-Brook, opened in April 1935. Buildings of Centenary College, managed by Methodists from 1884 to 1897, became St. Dominic's Villa, a Catholic girls' boarding academy open to all faiths, in 1900, but the institution closed in 1925 under pressure in part from the Ku Klux Klan.

The first power plant was established at Hughes Mill in 1890. In the 1920s the Texas Power and Light Company provided electric service. On March 28, 1936, the Lower Colorado River Authority brought power supplied by the hydroelectric plant at Buchanan Dam. Stokes Brothers, later the Central Texas Trading Company, organized a produce house around 1880 to handle crops, encouraged the import of Angora goats, and by 1910 purchased much of the wool produced in Texas. During the depression of the 1890s little money circulated, and people bartered their produce locally. Later, wholesale houses were established, and the Lampasas Auction Barns were built north of town in 1959. In 1990 the town's economy centered on agriculture and pedigreed stock raising.

In 1901 the Abney gas well was drilled, but the presence of water that made it unprofitable prompted its use as a sulfur or salt well until 1949. Between 1920 and 1922 other test wells were drilled for oil and gas, but water prevented commercial development. Lampasas weathered the Great Depression smoothly and by the 1940s welcomed new industry as the home office of the Motor Freight Company. Fort Hood greatly affected the city's economy. During World War II Hancock Park, known temporarily as Panther Park after the Tank Destroyer Center symbol, was used as a recreation center for troops. After the war Lampasas experienced a boom when the camp flooded the town with new residents. Attempts were made to restore the town's popularity as a vacation center after World War II. Hunting, fishing, and boating, as well as an annual rodeo, golf tournament, and historical festivals, attracted tourists. The town is a deer-hunting capital. Until 1960, when the Taliaferro home was sold, the town featured the Taliaferro collection of natural, scientific, and literary curiosities and area Indian relics. The population of Lampasas was estimated at 2,107 in 1904, reached 3,426 by World War II, jumped to 4,872 by 1952, and peaked at 7,682 in 1978. In 1988 the town had 6,749 residents and 145 businesses. In 1990 the population was 6,382. The population was 6,786 in 2000."
City settled in 1850 and incorporated in 1853. The history of Lampasas is closely connected to the nearby sulphur springs which were sought for their medicinal purposes.
Preservation Lampasas, Inc. (PLI)
: Non-profit dedicated to historical preservation. See full details in
Directory
below.
PRIOR CITY NAMES:
Burleson; then Lampasas Springs
HISTORICAL MARKERS:
Downtown: National Registered Historic District
AVAILABLE SERVICES:
Gas: yes; Convenience Stores: yes; Restaurants: yes; Lodging: yes; Grocery Stores: yes; Banks: yes; Vehicle Repair: yes; Hospital: yes; Med Clinic: yes; Post Office: yes; Public Schools: yes; Cemetery: yes
OTHER PROFILES:
City Data
;
ePodunk
;
Texas Escapes
;
Travel Texas
Wikipedia
NOTES:
US 281 is also Key Ave and American Legion Memorial Hwy.
We welcome inquiries, comments and submission of updates, additions, corrections & digital photos,
without compensation. Send to Editor at:
editor@HillCountryPortal.com
BUSINESS & ORGANIZATION DIRECTORY
Click:
Lampasas Listings
Back To >> TOP OF PAGE & MAIN INDEX or BEGINNING OF DIRECTORY LISTINGS THIS PAGE

SANDY ROAD GUEST HAUS: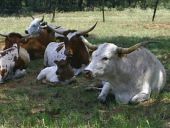 Upscale Western-style Guest House Lodging
in a Beautiful Ranch Setting in the Gorgeous Texas Hill Country

Reservations & Information: 281-300-7177
9242 RR 1320 (Sandy Road), Johnson City, TX 78636

Web: SandyRoadGuestHaus.com Email: info@SandyRoadGuestHaus.com

Come Relax & Enjoy!


---
Back To >> TOP OF PAGE & MAIN INDEX or BEGINNING OF DIRECTORY LISTINGS THIS PAGE
---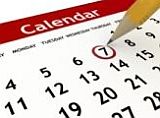 Click
for Hill Country:
»
FESTIVALS/MAJOR EVENTS
»
LIVE ENTERTAINMENT
»
MAPS
---

---
Check us out on


---

---

---
Texas Walks . .
What's Raised Here,
Stays Here! 100% local!!
5 locations in
Central Texas
September and October.
Corporate sponsorship
& team/individual
registrations now available.
---
---
Affordable Pre-paid Emergency Air Transport Service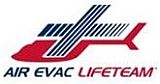 Click image for details
Protection starts at $65/yr
---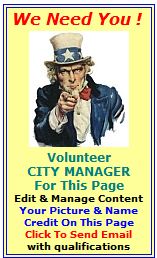 ---

Protect Your Computer Files With


On-Line storage
of your data.

Easy!

Just click
to get started.


---
---

---