Click for Free
Calendar
Event Submission
---
Click here for your



basic Portal listing!
---

---
FIRST CHOICE SHUTTERS
& BLINDS





Serving South-Central Texas
Quality window treatments
Plantation shutters, blinds, screens, shades
Wood and faux wood available
Made in America

Locally owned & operated:
Tim & Barbara Van Tassel
830-201-2151
timgvant@hotmail.com
Johnson City, TX
Call, email or text with questions or to arrange a no-obligation visit and quotation at your place.
Facebook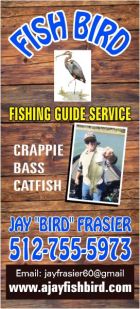 ---
Carport & Tent Spot Rentals In Rural Kerrville During Eclipse
---
COFRAN'S PC &
TECHNOLOGY HELP
- - -
Online, Remote
Tech Support &
Call-In Help Desk

Virus? Frustrated?
PC slowed down?
We can tune it up!
Internet, Wi-Fi,
Websites,
Email, Outlook,
Social Media,
Tech Marketing,
Excel, Quickbooks,
Zoom, TeamViewer,
Carbonite
** PC Repairs **

BSEE, MBA, xCPA
Veteran, Tech Officer

281-300-7177
Johnson City
info@cofran.com
www.cofran.com
---
"The Web Guy"
WEB SITE DESIGN
& MAINTENANCE
Economical
& Effective
281-300-7177
Johnson City, TX
info@cofran.com
cofran.com


---

"Business Coach"

COST CONTROLS,
EFFICIENCY &
BETTER STRATEGIES
= MORE PROFIT !!

Economical
& Effective

281-300-7177
Johnson City, TX

info@cofran.com
cofran.com


---
---

---
Cofran's Texas . . .
Hill Country Portal
A Powerful Information Database & Gateway Service for the Texas Hill Country
Use above MENU To Find "All Things In The Texas Hill Country"

City Profile For:
SANDY, Texas
"no slogan"
Population (2000): 25
Elevation: 1220 ftArea: undefinedCounty:
Blanco
Zip Code: 78636Area Code: 830Time Zone: CST
Coordinates: ~ 30.361209° N, -98.470394° W
Location: 57 mi W of
Austin
, 73 mi N of
San Antonio
Highways: RR-1320, RR-1323Railways: None
Creeks: Grape, Hickory, SpringRivers: just N of PedernalesLakes: None
BACKGROUND INFORMATION
CHAMBER, TOURISM & ECONOMIC DEVELOPMENT:
None, (see
Johnson City
)
NEIGHBORING TOWNS:
9 mi NW of
Johnson City
; 17 mi SE of
Willow City
,
10 mi S of
Round Mountain
PRINCIPAL BUSINESS:
Ranching
MAJOR ATTRACTIONS:
Scenic beauty, and popularity for motorcycle and bike riding.
NEARBY & HILL COUNTRY-WIDE ATTRACTIONS:
See
Attractions
Some of the very nearby attractions include: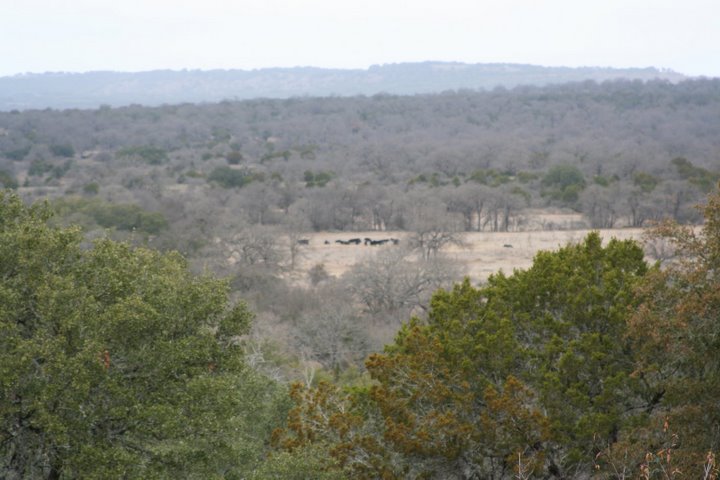 PARKS:
There are many state, county and LCRA parks in the greater area as profiled on the
Parks
page. These nearby parks include:
Johnson City: Pedernales Falls State Park; LCRA Pedernales River Nature Park; LBJ National Park
Stonewall: LBJ State & National Historical Parks
Local city parks include: None
EVENT CALENDARS:
Festivals & Major Events
;
Local Activities & Fun Things To Do
;
Farmer & Flea Market Days
;
Specialty & Seasonal Market Days
;
Art & Galleries
;
Quilting & Fiber Arts
;
Car Shows
;
Motorcycling Events
;
Beer & Brewing
;
Wine
;
Pet Events
WEATHER:
Local Weather
;
Hill Country-wide Weather
MEDIA COVERAGE:
On-Line News: Google News Note, there is overlap in their coverage with other "Sandy" named areas (see below)
Newspapers, Radio/TV, Articles & Videos: See Johnson City
MAPS:
For an interactive map specific to this area, click:
Local MapQuest
;
Hill Country Special Maps
To print the map shown at the right,
click on the map.
HISTORY & OTHER PROFILES:
Handbook of Texas:
Handbook of Texas Online
:
". . In the mid-nineteenth century settlers moved to Sandy from the Deep South, drawn to the area by the abundant water and fertile, sandy soil. In spite of frequent raids by Indians, a Sandy post office was established in 1872. The communities of Hickory, Spring Creek, and White Oak had been established nearby by the early 1880s. Each settlement had its own one-room school, but by 1925 all had merged into one at Sandy, and two teachers were hired to work there. This school was later consolidated with the schools at Johnson City. According to estimates, the population in Sandy fluctuated after 1925 but never rose above thirty. In the 1980s the post office there served only twenty-five residents, most of whom were involved in the turkey industry. Through 2000 the population was still reported at twenty-five."
"The School At Sandy", a research report by Tom Anderson, 1/31/2013:
Report
(a Word doc).
PRIOR CITY NAMES:
None
HISTORICAL MARKERS:
None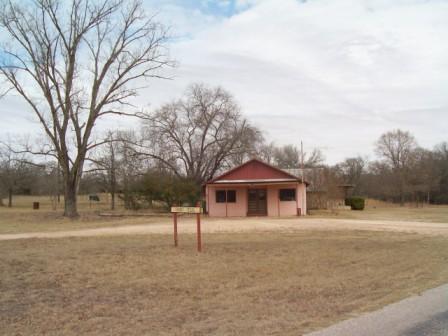 CEMETERIES:
Sandy Cemetery (see detailed listing in Directory below).
See:
Blanco County Cemetery Photos, Facts & Directions
ROADS:
For detailed listing of county, state and federal roads in Blanco County, including an interactive map, click:
Roads
AVAILABLE SERVICES:
Gas: no; Convenience Stores: no; Restaurants: no; Lodging: yes; Grocery Stores: no; Banks: no; Vehicle Repair: no; Hospital: no; Med Clinic: no; Post Office: no; Public Schools: no; Cemetery: yes
OTHER PROFILES:
Texas Home Town Locator
;
Texas Escapes
; Wikipedia: Not available
NOTES:
There are no restaurants, gas stations or stores remaining in unincorporated Sandy. it is a "ghost" town.
However, there are ranches, an excellent B&B, the Sandy Cemetery, the historic, unoccupied Sandy Schoolhouse, and the old General Store & Post Office (now just an empty residence, picture on right).
All services (postal, school, fire, EMS, law enforcement, etc.) are provided by
Johnson City
and
Blanco County
.
When researching "Sandy", there are map and on-line references to many other areas with "Sandy" in their name, and in particular "Big Sandy". Nearby, on TX-29 between
Buchanan Dam
and
Burnet
, the Google map shows a "Sandy", but no other details.
We welcome inquiries, comments and submission of updates, additions, corrections & digital photos,
without compensation. Send to Editor at:
editor@HillCountryPortal.com
Back To >> TOP OF PAGE & MAIN INDEX
BUSINESS & ORGANIZATION DIRECTORY


EMERGENCIES
(Police, Fire, EMS/Medical)
Dial 911

CRIME STOPPERS-REPORT ANONYMOUSLY:
1-800-222-8477; or click:
Stoppers
GOVERNMENT SERVICES
LOCAL CITY GOVERNMENT:
Unincorporated
LOCAL COUNTY GOVERNMENT:
See:
Blanco County Government Offices
STATE & FEDERAL GOVERNMENT:
For offices that represent the Hill Country,
see:
Texas & Federal Government Offices

CRISIS HOTLINES: click Hotlines-Emergencies


DAY & SEASON HUNTING OPPORTUNITIES:
See full list of leases for this town at:
Hunting & Fishing
MISCELLANEOUS GOODS & SERVICES
CARBARY GROCERY STORE:
Intersection RR-1320 & RR-1323. Closed (now an empty residence)
SANDY CEMETERY:
Sandy Cemetery Rd, Sandy (Johnson City), TX 78636. Lat-Long: 30° 20.682' N, 98° 28.300' W. The cemetery is .4 mi S at end of road, on R.
Photo
SANDY ROAD GUEST HAUS:
281-300-7177; 9242 RR-1320 (Sandy Road), Sandy (Johnson City), TX 78636.
SandyRoadGuestHaus.com
. See ad below.
SANDY SCHOOL HOUSE: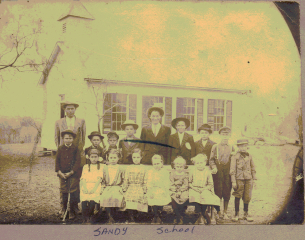 115 Sandy School Rd, Sandy, TX 78636. Off RR-1323, 1.6 miles NW of intersection with RR-1320. Historic school, in process of being restored as a community center. Send contributions and volunteer inquires to Joe Stewart, 830-868-0873
"The School At Sandy", a research report by Tom Anderson, 1/31/2013:
Report
(a Word doc)
Historic School Photo: This photo was submitted by Joe Ashabranner, August, 2013, who stated: "The teacher in the [lower] picture is my grandfather Nick Hornsby [on left]. I know he was the teacher for at least 2 years. My grandmother, Jesse Smith Hornsby, probably took the picture. I hope that you and the others may be able to help identify some of the places and people." Undated. While labeled "Sandy School", this apparently was the Spring Creek School. Dick Hornsby was the teacher of record for Spring Creek in the 1919-20 and 1920-21 school years.
Current School Photos, from "Welcome Back To Sandy" Community Function at the School House, May, 2011:


CALL or e-Locate BEFORE YOU DIG!
Free Texas 811 Locator
1-800-344-8377
www.texas811.org


HILL COUNTRY-WIDE UTILITY PROVIDERS:
For Hill Country area
utility service providers
(electric, gas, water, sewer, trash),
telecom providers
(land lines, cellular service, TV, internet), and related services (package delivery, newspaper, etc.), click:
Utilities & Telecom

SANDY ROAD GUEST HAUS: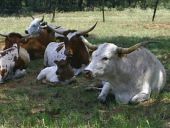 Upscale Western-style Guest House Lodging
in a Beautiful Ranch Setting in the Gorgeous Texas Hill Country

Reservations & Information: 281-300-7177
9242 RR 1320 (Sandy Road), Johnson City, TX 78636

Web: SandyRoadGuestHaus.com, Email: info@SandyRoadGuestHaus.com

Come Relax & Enjoy!


---

Site designed, maintained & Copyright © by Cofran & Associates, Inc.All rights reserved
See Terms of Use before using this website.Cofran.cominfo@Cofran.com281-300-7177


---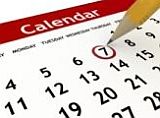 Click
for Hill Country:
»
RECURRING ACTIVITIES
»
MARKET DAYS
»
ALL CALENDARS
»
ATTRACTIONS
»
ADVENTURES
»
MAPS
---

---
Check us out on


---

---

---
Come share a piece of our world....




Family-owned winery
& vineyard operation
at a century-old
farm house,
breathtaking views
of Hill Country,
& handcrafted
Texas wines

(830) 998-7654
10352 US 290 W
Hye, Texas
williamchriswines.com
---
Affordable Pre-paid Emergency Air Transport Service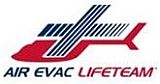 Click image for details
Protection starts at $65/yr
---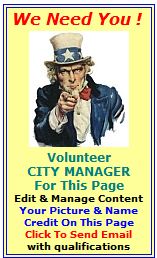 ---

Protect Your Computer Files With


On-Line storage
of your data.

Easy!

Just click
to get started.


---
---

---