Click for Free
Calendar
Event Submission
---
Click here for your



basic Portal listing!
---

---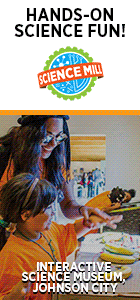 ---
FIRST CHOICE SHUTTERS
& BLINDS





Serving South-Central Texas
Quality window treatments
Plantation shutters, blinds, screens, shades
Wood and faux wood available
Made in America

Locally owned & operated:
Tim & Barbara Van Tassel
830-201-2151
timgvant@hotmail.com
Johnson City, TX
Call, email or text with questions or to arrange a no-obligation visit and quotation at your place.
Facebook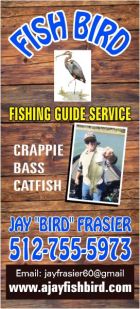 ---
Carport & Tent Spot Rentals In Rural Kerrville During Eclipse
---
COFRAN'S PC &
TECHNOLOGY HELP
- - -
Online, Remote
Tech Support &
Call-In Help Desk

Virus? Frustrated?
PC slowed down?
We can tune it up!
Internet, Wi-Fi,
Websites,
Email, Outlook,
Social Media,
Tech Marketing,
Excel, Quickbooks,
Zoom, TeamViewer,
Carbonite
** PC Repairs **

BSEE, MBA, xCPA
Veteran, Tech Officer

281-300-7177
Johnson City
info@cofran.com
www.cofran.com
---
"The Web Guy"
WEB SITE DESIGN
& MAINTENANCE
Economical
& Effective
281-300-7177
Johnson City, TX
info@cofran.com
cofran.com


---

"Business Coach"

COST CONTROLS,
EFFICIENCY &
BETTER STRATEGIES
= MORE PROFIT !!

Economical
& Effective

281-300-7177
Johnson City, TX

info@cofran.com
cofran.com


---
---

---
Cofran's Texas . . .
Hill Country Portal
A Powerful Information Database & Gateway Service for the Texas Hill Country
Use above MENU To Find "All Things In The Texas Hill Country"

Focus Topic Profile For:
MUSEUMS
IN THE TEXAS HILL COUNTRY

The Hill Country has an abundance of interesting museums focusing on a wide range of historical concentrations. Art, agricultural, pioneer days, artifacts, photographs, books, living exhibits and more.
Many museums have with gift shops and concessions.
Here they are, each museum profiled. Check their current schedule for days and hours of operation. Some will make special arrangements for group tours.
Also check our dedicated profile page in this Portal site for the county and city it is located in to see what else might be of interest in the immediate area when you visit the museum.
Enjoy!
MUSEUMS LISTED BY CITY WITHIN THE HILL COUNTRY
BANDERA NATURAL HISTORY MUSEUM:
830-328-5090; 267 Old San Antonio Rd, Bandera, TX 78003.
banderanhm.org
,
Facebook
. Mission is to inspire wonder about the world's amazing wildlife, their habits, and their habitats. Gift shop, snack bar. Free parking, Admission fees apply. Open: Tue-Sat, 10a-5p; Sun, Noon-5p. Closed Mon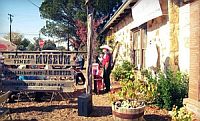 FRONTIER TIMES MUSEUM:
830-796-3864
510 13th St, Bandera, TX 78003
frontiertimesmuseum.org
,
Facebook
.
Just 1 block N of Bandera County Courthouse.
Mission is to preserve and share the cultural heritage of Bandera County and the Texas frontier times. A 40,000-piece collection of old west, pioneer & prehistoric artifacts.
Texas Heroes Hall of Honor
See web for exhibits, events and activities schedule.
Free parking, Admission fees apply.
BLANCO COUNTY WW2 MUSUEM:
512-791-2805; 1915 US 281 N, Blanco, TX 78606.
ww2blancomuseum.com
. The WW2 Blanco County Museum is a non-profit component of the Buggy Barn Museum Campus (see below). It serves as the home of the USS Blanco County and provides a view of life in Blanco County and the role that its citizens played in WW2. The European Theater Gallery is designed to complement the WW2 Pacific War Museum in Fredericksburg. Against a backdrop of original art, the Gallery provides a comprehensive display of the uniforms, weapons and equipment typical of the battlefields in the campaigns in Europe.
BUGGY BARN MUSEUM:
830-833-5708; 1915 US 281 N, POB 504, Blanco, TX 78606.
buggybarnmuseum.com
,
buggybarnpinemooretown.com
. Home of Pine-Moore town. Unusual wagons, carriages & buggies dating from the 1860's to early 1900s. Some of these have been in major movie productions.
AGRICULTURAL HERITAGE MUSEUM:
830-537-5509; 102 City Park Rd, Boerne, TX 78006. Located just off of TX-46, next to the Herff park and the Kendall County Fair Grounds. A non-profit organization established in 1986 to preserve the historic farming implements, tools and artifacts that were used in the Texas Hill Country for tomorrow's generations to learn from and enjoy. Sat 10a-4p and by appointment.
agmuseum.us
KUHLMANN-KING MUSEUM:
830-249-7277; 402 E Blanco Rd, Boerne, TX 78006. Step back in time to experience and explore how a Boerne family would have lived in the late 1800s. Different educational programs each month. Tours: Noon-3p. Admission: Free. info@visitboerne.org
OLD JAIL MUSEUM:
830-428-6191; 208 E San Antonio Ave, Boerne, TX 78006
thejail.org
. Mission is to conserve and preserve the historic Kendall County Historic Jail building as a home for heritage artifacts of Kendall County with a focus on law enforcement. We envision the Kendall County Historic Jail as the center of Kendall County historic preservation and promotion. We strive to fulfill our mission through, but not limited to: 1) Conservation and preservation of the historic jail building and grounds; 2) Public educational forums and exhibits on the history of Kendall County, along with the story of local law enforcement and its ties to Texas law enforcement; 3) Displays and programs that convey to visitors and residents the contributions of the greater Kendall County area to Texas history. Sat: 10a-5p. Holiday hours may vary. Admission: Adults: $5; Veterans, & Law Enforcement, Children under 10: free.
HEART OF TEXAS COUNTRY MUSIC MUSEUM: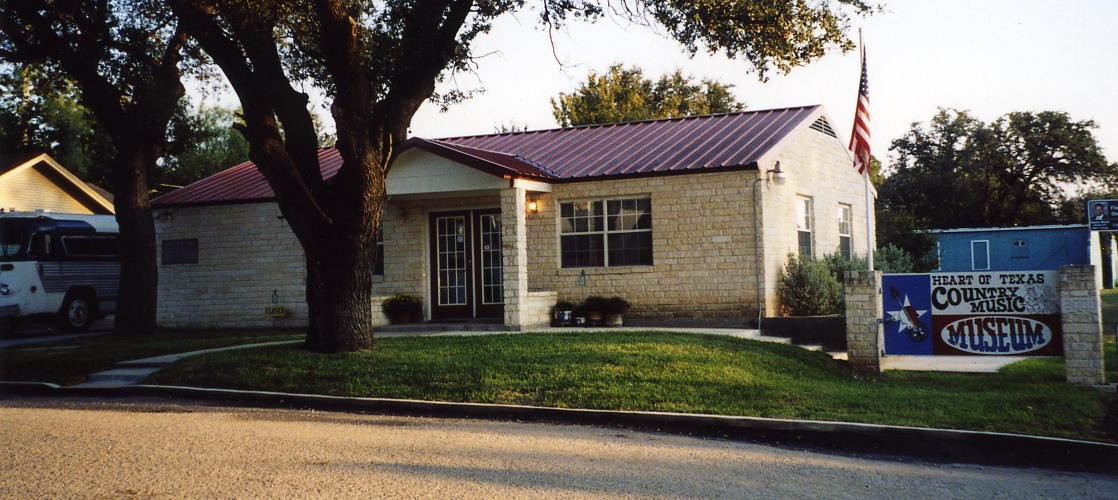 325-597-1895; 1701 S Bridge St, Brady, TX 76825.
hillbillyhits.com
. 100+ country music artists are honored here. A musical journey that traces the history of country music industry, and displays include life-size wax figures, stage costumes, musical instruments, personal effects, autographs, posters, and various collector items from legendary figures to honor the rich heritage of the genre. Open Fri: 2-4p; Sat: 11a-4p; Sun: Noon-5p. Free.
HEART OF TEXAS HISTORICAL MUSEUM:
325-597-0526; 117 N High St, Brady, TX 76825.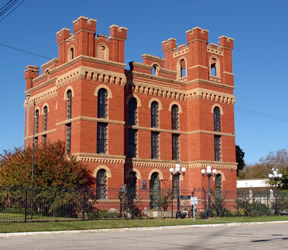 At intersection with Main St, one block W of the courthouse square.
Web
. Early ranch and home exhibits, farm implements, pioneer weapons, vintage photos and memorabilia. Housed in restored county jail, circa 1910, still exhibiting cells and prisoner hardware. Recently the Curtis Field Control Tower, which was located at Curtis Field during World War II, was donated to the museum, restored and dedicated to the 10,000 men and women who trained there and to veterans of all branches of military service from McCulloch County. Once called the "best small town museum in Texas" by the Fort Worth Star Telegram, the museum is open each weekend and for private tours by appointment. Open Fri-Sat 1-5p, Sun 1-4p.
MORGAN MILITARY AVIATION MUSEUM:
325-456-6726; US 377 N, Brady, TX 76825. 2 mi N of town at Municipal Airport, Curtis Field.
morganmilitaryaviationmuseum.com
. Annual Armed Forces Day Celebration & Fly-In in mid-May.
BUCHANAN DAM MUSEUM & VISITOR CENTER:
512-793-2803; W Hwy 29, Buchanan Dam (SH 29 West of Inks Lake Bridge). Spectacular view of largest of Highland Lakes; in building near dam; telescopes. Houses local chamber of commerce, and museum that features construction of Buchanan Dam, dedicated in 1937 and one of the largest of its kind in the U.S. Living history videotape, old photographs, exhibits on area history, Xeriscape garden. Visitors enjoy feeding huge school of fish that congregate below observation deck. Dam is open year round. Visitor Center open seasonally. Free Admission. Daily 9a-5p (closed holidays).
Map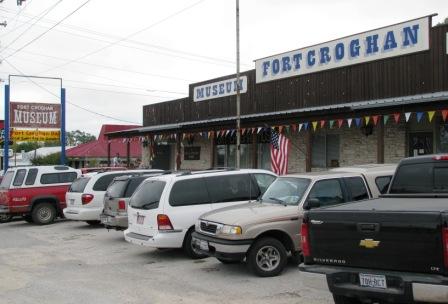 FORT CROGHAN MUSEUM:
512-756-8281; at 703 Buchanan De (TX-29 W), Burnet, TX 78611;
fortcroghan.com
. Established in 1849, Fort Croghan was the third of the first four forts established by the US government to protect settlements from hostile Indians. From 1849 until its decommission in 1853, Fort Croghan was the home to Company C, 8th Inf, USA. (mounted) and eventually became the headquarters of the Second Dragoon Regiment. Today's Fort Croghan is representative of those early days of what was to become Burnet. See the sights and imagine the sounds of the frontier as you visit the blacksmith's shop, the one room school house, the powder house or the stage coach stop. Over 1200 historic artifacts from in and around the Burnet County area. Visit the Texas frontier as it once was. Admission is free. Donations accepted. Open April-Aug, Thur-Sat, 10a-5p. Group tours, call for reservation.
Map
HIGHLAND LAKES AIR MUSEUM:
512-756-2226; US-281 S, Burnet, TX 78611, at the airport. Operated by the Highland Lakes Squadron of the Commemorative Air Force (CAF). Static displays of numerous WWII (and later) aircraft, military vehicles, and wartime memorabilia. Open weekends.
Web
,
highlandlakesairsquadron.com
HILL COUNTRY MOTORHEADS MUSEUM:
512-553-4078; 2001 TX-29 W, Burnet, TX 78611.
hcmotorheads.com
. Vintage motorcycle museum and sales, with over 100 bikes on display
NUECES CANYON CHAMBER OF COMMERCE MUSEUM:
830-597-6241; Camp Wood, TX 78833. A small museum that contains an extensive arrowhead collection, the rumored propeller from Charles Lindbergh's Canuck misadventure mentioned in his autobiography, family heirlooms and antiques, and a miniature diorama of San Lorenzo de la Santa Cruz Mission created by the Texas Memorial Museum. Museum tours available, simply call 24 hours in advance.
HERITAGE MUSEUM OF THE TEXAS HILL COUNTRY:
830-899-4542;
theheritagemuseum.com
. Displays on: Native American Artifacts, Early Pioneers including Farm Machinery, the Canyon Dam History, Fossils, Gift Shop, open air picnic area, and the Heritage Garden Trail of native Texas plants. Dinosaur tracks are at the same site. Probably the most prolific site in Texas, in terms of number. These tracks were made during the deposition of the upper part of the Glen Rose Formation roughly 100 million years ago.
OLD STATE BANK BUILDING & MUSEUM:
830-995-3807; Located at corner of High St and Seventh, Comfort, TX 78013.
rootsweb.ancestry.com/~txchf/museum.htm
. Open Tue 9a-noon and Sat 10a-noon, and 1-3p, otherwise by appointment. Comfort's pioneer days are remembered here in this home for historical artifacts. This building was restored by Comfort Heritage Foundation (see below), and houses the offices, archives, and museum of the CHF. "Constructed in 1907 for Alex Brinkmann, this building housed the Comfort State Bank until 1960. Local stonemason Richard Doebbler is credited with the hand-cut stone craftsmanship of the structure. The Comfort Public Library was located here from 1961 to 1982. Features of the modified Richardsonian Romanesque building include polished red granite columns, round-headed windows, a corner entrance, and a blind arcade in the tower." - by Texas Historical Commission Staff, 1988.
(THE) COMFORT MUSEUM:
8th and High St, Comfort, TX 78013. Located in the old Gass Schmiede (Blacksmith Shop). By appointment only, with Roy Perkins, owner.
GALLOPING ROAD COMPOUND AND POKER ALLEY; HARBOR RANCH:
512-469-0716; US 290, Dripping Springs, TX 78664. Admission: $1.50. Texas-made furniture; farm tools; American antiques. Historic Houses: 1850-1860. Guided tours; study clubs.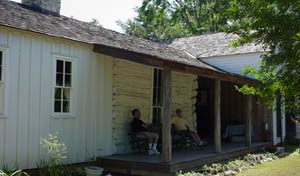 DR. POUND PIONEER FARMSTEAD HISTORICAL MUSEUM:
512-694-0874; RR 12 at Founders Park, Dripping Springs, TX 78620; 5 acres filled with huge oaks. Grounds were cleared 150 years ago to make way for a log cabin for Dr. Pound's family. This cabin is the centerpiece now of a 6-room house. With restoration completed in 2003, facility improvements and historical preservation projects continue to add to the authenticity of the farmstead. During your visit docents describe early events and activities and answer questions. Tour home and grounds at your leisure. Tue-Thur, Sat, 12 noon-3p, closed in Jan, group appointments available.
drpoundpioneerfarmstead.com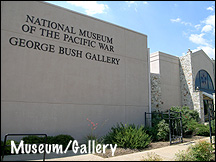 ADMIRAL NIMITZ STATE HISTORIC SITE & NATIONAL MUSEUM OF THE PACIFIC WAR:
830-997-4379; 340 E Main Street, Fredericksburg, TX 78624.
nimitz-museum.org
. Dedicated to all those who served in the Pacific War. The George Bush Gallery of the Pacific War, the Plaza of the Presidents, and the History Walk of the Pacific War are all part of the park. Fee required.
FORT MARTIN SCOTT:
830-997-9895; US 290, Fredericksburg, TX 78624.
Web
. Located 2 mi SE of town. On display are artifacts, documents, and fascinating details about trade in bear grease, sugar, rice, and coffee. Showcases many historical events during the year, but the favorite is the Pow Wow which has a virtual kaleidoscope of brilliant colors and native regalia. The first frontier fort in Texas, and was an active U.S. Army pre-Civil War outpost from 1848 to 1853. Soldiers were trained here, and it supported troops on scouting and patrol missions in the area. Managed by Gillespie County Historical Society.
FREDERICKSBURG BUTTERFLY RANCH:
830-990-0735; 508 W Main St, Fredericksburg. Located in the historic Loeffler-Weber House, this is an active working butterfly ranch specializing in monarch and native butterflies. Open March through Oct.
(THE) PIONEER MUSEUM & VILLAGE COMPLEX:
830-997-2835; 325 W Main St, Fredericksburg, TX 78624.
pioneermuseum.com
. Mon-Sat 10a-5p, Sun 1-5 p. The heritage of the hearty Texas pioneers comes alive here on three acres, right in the heart of town, you'll be able to time travel to the past and see how the German settlers really lived as you visit almost a dozen historic buildings. From a blacksmith shop, typical homes, and a one-room school house to the Volunteer Fire Department Museum, and general store. Each May the Pioneer Museum celebrates Founder's Day with hands-on events, music and German food. Created in 1956 when the Historical Society bought the home, smokehouse and barn of Henry Kammlah and turned it into a small museum. Since then six major structures have been added and the museum has frontage on two streets. Includes 1849 pioneer home and general store, smokehouse, blacksmith shop, Volunteer Fire Department Museum, and White Oak schoolhouse (built in the 1920s, consolidated in 1950), and Museum store. The school structure was moved in 1990 from original location 15 mi SW of town to Pioneer Museum in town. More historical information about this and other former Gillespie Country rural schools can be found at:
historicschools.org
)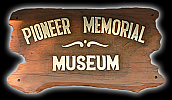 HARPER PIONEER MUSEUM:
830-739-2101; Harper, TX 78631.
harperpioneermuseum.com
.
Located in Harper Community Park. Founded in 1986. Hours: Apr-Oct, Sun 2-4p, and by appointment. Displays of artifacts new and old to Harper: Family history books, school histories, arrowhead collections, Veteran's Honor roll and exhibits, cemetery rolls, toys, tools, and much more.
LBJ NATIONAL HISTORICAL PARK (& MUSEUM):
100 Ladybird Ln, Johnson City, TX 78636. The Museum is located at the Park HQ, and includes the nearby historic Johnson Settlement and the LBJ Boyhood Home. See details at:
Blanco County
TEXAS VINTAGE MOTORCYCLE MUSEUM:
832-326-3299; 100 N Nugent Ave (corner Nugent & Main), Johnson City, TX 78636.
texasvintagemotorcyclemuseum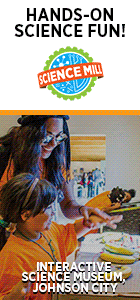 SCIENCE MILL:
830-992-9549; 101 Lady Bird Ln (US-290 at Nugent Ave), Johnson City, TX 78636. A family destination offering a fun, interactive learning environment for all ages. Through cutting-edge technology-based exhibits, games and programs, the Science Mill expands students' understanding and appreciation of science in their everyday lives. By igniting their curiosity and inspiring them to pursue post-secondary education, the Science Mill experience starts students on the path to a lifelong career in science, technology, engineering and math (STEM). More details on website.
sciencemill.org
KIMBLE COUNTY HISTORICAL MUSEUM:
915-446-4219; 2101 N Main St at Hospital Dr, Junction, TX 76849. Documents, tools and other relics from days of early settlers, and military artifacts. Farm & ranch tools; household items; guns; photography; clothing. Open: Mon-Fri, 9:30 am-noon, 2-5p Weekends by appointment.
O.C. FISHER MUSEUM:
Duplicate of Washington office of long-time congressman from this district displays memorabilia and gifts received. Open weekdays. Located inside the Kimble County Library.

HILL COUNTRY MUSEUM:
830-896-8633; 226 Earl Garrett, Kerrville, TX 78028. Downtown Kerrville. Local history of Hill Country from 1850s to 1930s with special interest in Kerrville & Kerr County. Experience the thrilling story of Captain Schreiner and the Texas Hill Country!
kerrdowntown.com/hillcountrymuseum
L.D. BRINKMAN ART FOUNDATION:
830-257-2000; 444 Sidney Baker St S, Kerrville, TX 78028. Western art collection, museum.

MUSEUM OF WESTERN ART:
830-896-2553; 1550 Bandera Hwy, Kerrville, TX 78029-4300. The Cowboys, the Native Americans, the Settlers, the Mountain Men and others who tamed the West share their adventure through the rotating exhibits on display at the Museum of Western Art where the legend of the American West lives on. Formerly "Cowboy Artists of America Museum".
museumofwesternart.com
SCHREINER MANSION HISTORIC SITE, EVENT CENTER & MUSEUM:
830-895-5222; 226 Earl Garrett, Kerrville, TX 78028.
caillouxfoundation.org/schreiner-mansion
. Built in 1897 and has been restored for events, weddings, and receptions by appointment.
KATHERINE ANNE PORTER MUSEUM:
512-268-6637; 508 West Center Street, Kyle, TX. This quaint museum is located in the house where Katherine Anne Porter spent some 10 years of her childhood. The Pulitzer Prize-winning author is probably best known for her novel, "Ship of Fools", published in 1962 and later made into a movie. Museum contains Porter memorabilia and that of other Southwest writers, artists, and poets. Open Tue-Fri 1-6p, Sat 9a-5p.
english.txstate.edu/KAP
LAGO VISTA AIR POWER MUSEUM:
Closed
LAMPASAS COUNTY MUSEUM (FORMERLY KEYSTONE SQUARE MUSEUM):
512-556-2224; 305 S Western St, Lampasas, TX 76550. Located off Third St, in downtown Lampasas. Housed in an early frontier building, museum features variety of changing exhibits devoted to such subjects as Texas Rangers, early-day saloon items, Indian artifacts, ranch and home implements, tools, and old-fashioned crafts. Mon 10a-12 noon, Sat, 10a-2p, and by appointment. Tours welcome.
lampasascountymuseum.org
WILDLIFE ART MUSEUM:
830-232-5607; Leakey, TX 78873. Features art of taxidermy, sculpture, paintings and carvings. On FM 337, 3 blocks E of US 83. Mon-Sat 9a-5p.
REAL COUNTY HISTORICAL MUSEUM:
830-232-5330; POB 69, Leakey, TX 78873.
realmuseum@hctc.net
; 830-232-6212;
riofriotx1@yahoo.com
. Located 1/2 block N of the Real County Courthouse on Evergreen Street in downtown Leakey. Created in 1986 " . . to help preserve the history and heritage of Real County and to bring to life for you the way our pioneer families lived in these beautiful hills". Open Fri-Sat 10a-4p.
realcountyhistoricalmuseum.com
LLANO COUNTY HISTORICAL MUSEUM:
325-247-3026; 310 Bessemer (Hwy 16), Llano, TX 78643.
llanomuseum.org
,
Map
. Located on the banks of the Llano River, just N of the Highway 16 bridge in Llano. The museum, located in the historic Bruhl Drugstore Building, is operated by the Llano County Historical Society, Inc. Features exhibits that help interpret the history of Llano County. Included are a polo exhibit, farm and ranch room, clothing and textiles, military items, rocks, and a variety of photographs. An extensive exhibit of artifacts both Indian and early Texas, plus a large display of area gems and minerals. A restored log cabin graces the ground. Wed-Sat 11a-5p, Sun 1p-5p. Free
LLANO RIVER RAILROAD & MUSEUM:
325-247-0929; 100 Train Station Dr (just N of the TX-16 bridge), at Visitor Center, Llano, TX 78643.
llanoriverrailroad.org
.The Llano River Railroad is a 509(a)(2) not-for-profit public charity. Website shows history, photos and video.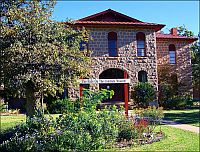 FALLS ON THE COLORADO MUSEUM:
830-798-2157; POB 1333, 2001 Broadway, Marble Falls, TX 78654. At the Historic Granite School. Created in 1998 to collect and display the history and culture of the Central Texas region centered in Burnet County. Artifacts, documents, books and culturally important icons are on display, as well as an area for research. In addition, the museum hosts several events, including Founders Day the 2nd Sat in July and a Victorian Christmas in December. Thur-Sat 10a-5p. Email:
focmuseum2@gmail.com
,
fallsmuseum.org
,
Map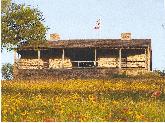 FORT MASON:
325-347-5758; 204 W Spruce St, Mason, TX 76856. Located on top of "Post Hill", just blocks from the Courthouse Square. Established in 1851 as part of a line of army forts from the Rio Grande to the Red River to open new areas and provide protection for settlers. A training ground for generals. Was Robert E. Lee's last command post in US Army. During the Civil War, the Confederacy controlled the fort, but it remained virtually unmanned. Families often sought shelter and protection within its walls during frequent Indian raids. Visitors can explore the reproduced officers' quarters that includes 3 rooms furnished as in 1861 and a display room full of interesting history on the Fort. Self-guided, open 24/7, free. Included in the Texas Forts Trail.
Map
.
Web1
;
Web2
;
Web3
MASON COUNTY HISTORICAL MUSEUM:
325-347-0507; Brings history alive with displays from prehistoric times to current ranching and banking. View period events: Mason County War, establishment of Fort Mason (a training ground for generals), and finding largest topaz in North America. Learn about Robert E Lee's command, John Meusebach's treaty with the indians, Fred Gipson, author of "Ole Yeller" and Johnny Ringo's part in the Mason County War, listed as one of the top ten feuds in Texas. Gift Shop includes sale of surplus memorabilia. Free admission, non-profit organization, donations appreciated.
Two locations: Mason County Memorial Museum: 210 Bryan (NE corner of Moody & Bryan), Mason, TX 76856. Located 2 blocks S of Courthouse, contains the bulk of the Museum's collection. Museum on the Square: 130 Ft McKavitt St (N side of square). A newer and more compact version of the main Museum, but with unique exhibits. Email:
info@masonsquaremuseum.org
.
masonsquaremuseum.org
MASON MILITARY MUSEUM:
At American Legion Post #285: 325-347-9016; 237 Post Hill St, Mason, TX 76856. Open on Sat, 11a-5p. Admission is free. To obtain more information or schedule a group tour on a different day, call Commander Koepke at 325-347-6021.
MENARD COUNTY HISTORICAL MUSEUM:
(aka "Menardville Museum" and "Depot Museum"). 325-396-2365; 100 Frisco Ave, Menard, TX 76859. In the historical AT & SF Train Depot on N side of San Saba River, at intersection of US 83 & 190. By appointment only through Historical Society.
BUCKHORN BARBERSHOP MUSEUM:
830-629-2943; 521 W San Antonio, New Braunfels, TX 78130. See Wagenfuehr Home below.
(
THE) CARL FRIEDRICH BAETGE HOME (1805-1883):
830-629-6504; 1370 Church Hill Drive, New Braunfels, TX 78130. Home built in 1852, 26 mi NW of New Braunfels. The house was dismantled and rebuilt on Conservation Plaza in 1975. Carl Baetge was a Civil Engineer from Germany. Home was completely restored and is furnished with period pieces, mostly of Texas or German orgin. Operated as a museum by the New Braunfels Conservation Society.
DAS ANWESEN BED & BREAKFAST, EVENTS CENTER and PHARMACY MUSEUM:
866-526-1236; 360 Millie's Lane @ Hwy 306, New Braunfels, TX 78132; Includes event and wedding facilities.
dasanwesen.com
HERITAGE VILLAGE, MUSEUM OF TEXAS HANDMADE FURNITURE:
830-629-6504; 1370 Church Hill Dr, New Braunfels, TX 78130. An historic home and valuable collection of early Texas handmade furniture. The Museum showcases the unique German heritage of New Braunfels with special recognition of the accomplishments of German cabinetmakers that helped settle the area from 1845-1880. Costumed docents conduct tours that include the historic Breustedt-Dillen fachwerk house with 75+pieces of early Texas handmade furniture, white English ironstone collection, cabinetmaker's shop, and 1847 Reininger log cabin. Library of books about Texas & local history and early Texas Furniture. Gift Shop. Ten acres of grounds and covered pavilion with catering kitchen and restrooms available for rental. Tue-Sun 1-4p, closed Mon and Dec-Jan. Email:
museum@nbheritagevillage.com
; Web:
www.nbheritagevillage.com
;
nbcham.org/museum_of_texas_handmade_furnitu.htm
tsha.utexas.edu/handbook/online/articles/view/FF/lpf1.html
LINDHEIMER HOUSE:
830-608-1512; 491 Comal Avenue, New Braunfels, TX, 78130. A small monument to a man credited with discovering several hundred plant species, including a milkweed, a loco weed, a mimosa, and a rock daisy. Antiques and period pieces, some that belonged to the self-taught botanist, fill the four small rooms of the wood and fachwerk house. Ferdinand Jakob Lindheimer (1801-1879) was the Father of Texas Botany, and a newspaper editor during War and Reconstruction. He was the man most responsible for New Braunfels being located by the Comal Springs. His 1852 half timber or Fachwerk home is fully restored with many original items and pieces of furniture. Operated as a museum by the New Braunfels Conservation Society.
MCKENNA CHILDREN'S MUSEUM:
830-620-0939; 386 West San Antonio Street, New Braunfels, TX 78130-7939. A learning environment for children and families which stimulates thought, inspires imagination and prompts understanding through "hands-on" educational exhibits and programs which focus on fine arts, culture, history, science and technology.
www.nbchildren.org
(THE) NEW BRAUNFELS CONSERVATION SOCIETY:
830-629-2943; 1300 Churchill Drive, New Braunfels, TX 78130. Restored and furnishes 14 buildings circa 1849-187 to form a German Village called Conservation Plaza. Open to the public.
nbconservation.org
NEW BRAUNFELS FIRE MUSEUM:
Fire Station One, on 1st block of Hill Street, New Braunfels, TX 78130.
NEW BRAUNFELS RAILROAD MUSEUM:
830-627-2447; 302 San Antonio St, New Braunfels, TX 78130. In the Old New Braunfels Depot (c 1891).
SOPHIENBURG MUSEUM:
830-629-1572; 401 W. Coll St. (at Academy Ave), New Braunfels, TX 78130. Preserve the history of the settlement of New Braunfels by "The Society for the Protection of German Emigrants to Texas" in 1844-1847 and the subsequent development of this city and area of Texas. Relates history through display of artifacts and early life in New Braunfels and written history of the area through thousands of collections of personal and public documents.
sophienburg.org
. Email:
sophienburg@sbcglobal.net
.
(THE) WAGENFUEHR HOME & BUCKHORN BARBERSHOP MUSEUM:
830-629-6504; 1370 Church Hill Dr, New Braunfels, TX 78130. A "collector's paradise." A "1900's" equipped barber shop contains literally hundreds of hand-carved miniature circus figures and pictures made from rocks. Operated as a museum by the New Braunfels Conservation Society.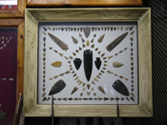 ANGORA GOAT BREEDER'S ASSOCIATION & MUSEUM:
830-683-4483; 205 W Austin Street, Rocksprings, TX 78880.
The story of Angora goats, mohair and their role in the Texas economy are told in this small museum. M-W-F, 9a-4p
MITCHELL ARROWHEAD MUSEUM:
830-683-2184; 301 W Main St, Rocksprings, TX 78880.
Thousands of ancient Indian arrowheads and artifacts. Located in the Rocksprings Home & Ranch Supply. See above.

TEXAS MINIATURE MUSEUM:
713-515-2780; Rocksprings, TX 78880.
"A collection of the diminutive." Dollhouses and furnishings from 1900 to the present. Located across street from the Rocksprings Hotel. A private collection by Craig & Debra Wolcott. Contact them for a showing.
CALABOOSE AFRICAN-AMERICAN HISTORY MUSEUM:
512-393-8421, 512-353-0124; 512-665-0354; 200 W MLK Dr, San Marcos, TX 78666. Located inside the historic Hays County Jail, built in 1873, the Calaboose offers a look at the roles African-Americans have filled in law, medicine, science, and exploration. Among the displays is a local black-history showcase and an exhibit on the Buffalo Soldiers who helped settle the Texas frontier.
sanmarcosarts.com
COMMEMORATIVE AIR FORCE CENTRAL TEXAS WING:
512-396-1943; 1841 Airport Dr, Bldg 2249, San Marcos Municipal Airport, San Marcos, TX 78666.
cafcentex.com
. Vintage military aircraft in the 1943 vintage wooden hangar, and museum. Donation admission.
SAN SABA COUNTY HISTORICAL MUSEUM:
325-372-5238; Thomas Stewart Dr, at Mill Pond Park downtown, San Saba, TX 76877.
sansabamuseum.org
. Located within the Park, off US 190, a half mi E of the Courthouse. Housed in two 100-year-old log cabins contained within an outer building, this museum interprets the county's rich history from settlement days to pecan fame. Open Sat-Sun, April through Oct, and by appointment.
SABINAL CANYON MUSEUM:
210-355-3835; PO Box 13, Utopia, TX 78884. From intersection of School Street and RR-187 in Utopia, go 1/2 block S on RR-187. The museum is on the right (west) side of the road. Exhibits pioneer farm implements and household items, Indian artifacts, geological exhibits, including fossils and minerals from the Sabinal River Canyon. World War II exhibit.
TravelTexas Profile
LONE STAR MOTORCYCLE MUSEUM:
830-966-6103; At 36517 FM 187, Vanderpool, TX 78885. 4 mi N of Vanderpool. Free admission. More than 50 vintage (1910s-1980s) motorcycles on display, plus lots of motorcycling posters & memorabilia.
lonestarmotorcyclemuseum.com
ANDERSON MILL MUSEUM:
512-258-2613, 512-264-5360; 13974 FM 2769 (Volente Rd.), Volente, TX 78641. NE shore of Lake Travis. Exhibits in museum and gristmill focus on memorabilia and artifacts relating to local history, the Anderson Family and the mill Thomas Anderson built in the early 1860s. Museum complex consists of a wooden replica of the mill, grindstones, farm implements and other pioneer artifacts; Robinson Museum contains Anderson Family memorabilia; and Robinson Hall is the site of themed activities and a gift shop. Tours offered the 4th Sun, 2-5p Mar-Oct, weather permitting. Group tours available by appointment.
volente.org
.
PIONEER TOWN:
512-847-3289; 333 Wayside Dr., Wimberley, TX 78676. Artifacts of the Old West; complete Frederic Remington sculpture museum of all 22 sculptures; Russell bronze sculptures; sculpture & metal art of the West. Culture of the Old West; bronze sculptures. Tours by appointment.
MUSEUMS JUST OUTSIDE THE HILL COUNTRY
MAYFIELD LIBRARY AND MUSEUM:
POB 310, Copperas Cove, TX 76550
MEDINA COUNTY MUSEUM:
2202 18th St, Hondo, TX. Housed in restored 1883 Southern Pacific Railroad depot, features pioneer artifacts and exhibits of Medina County history. Several other old buildings from the area, including a barracks building from the Hondo Air Base built in 1942, form the complex covering one city block. Open Aug-May, Sat 10a-4p and Sun noon-4p; Summer hours (starting May 31) open daily 10a-4p, closed Sun-Mon.
Also see museums in:
Austin
,
San Antonio
,
Uvalde
MUSEUM RESOURCES
AMERICAN ASSOCIATION OF MUSEUMS:
aam-us.org
ASSOCIATION FOR LIVING HISTORY, FARM & AGRICULTURAL MUSEUMS:
alhfam.org
AUTOMOBILE & MOTORCYCLE MUSEUMS:
Museums are located on a US map with details clickable under each position flag.
Web
BLUE STAR MUSEUMS:
arts.gov/national/blue-star-museums
. A program that gives active military personnel and their families free admission to museums and historic sites across Texas and the US Coordinated by the National Endowment for the Arts, begins Memorial Day and lasts through Labor Day (Sept 1)
MUSEUMS USA:
museumsusa.org
TEXAS ASSOCIATION OF MUSEUMS:
texasmuseums.org"
TEXAS HISTORICAL COMMISSION:
thc.texas.gov

SANDY ROAD GUEST HAUS: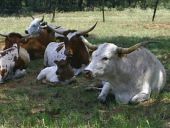 Upscale Western-style Guest House Lodging
in a Beautiful Ranch Setting in the Gorgeous Texas Hill Country

Reservations & Information: 281-300-7177
9242 RR 1320 (Sandy Road), Johnson City, TX 78636

Web: SandyRoadGuestHaus.com Email: info@SandyRoadGuestHaus.com

Come Relax & Enjoy!


---
---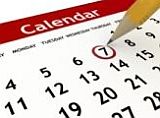 Click
for Hill Country:
»
ACTIVITIES
»
ATTRACTIONS
»
ADVENTURES
»
MARKET DAYS
»
MAPS
---

---
Check us out on


---

---

---
Texas Walks . .
What's Raised Here,
Stays Here! 100% local!!
5 locations in
Central Texas
September and October.
Corporate sponsorship
& team/individual
registrations now available.
---
---
Affordable Pre-paid Emergency Air Transport Service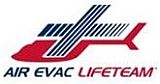 Click image for details
Protection starts at $65/yr
---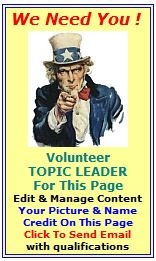 ---

Protect Your Computer Files With


On-Line storage
of your data.

Easy!

Just click
to get started.


---
---

---