---
Click for Free
Calendar
Event Submission
---
Click here for your



basic Portal listing!
---
---

---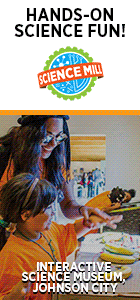 ---

---
---
---
COFRAN'S PC &
TECHNOLOGY HELP
- - -
Online, Remote
Tech Support &
Call-In Help Desk

Virus? Frustrated?
PC slowed down?
We can tune it up!
Internet, Wi-Fi,
Websites,
Email, Outlook,
Social Media,
Tech Marketing,
Excel, Quickbooks,
Zoom, TeamViewer,
Carbonite
** PC Repairs **

BSEE, MBA, xCPA
Veteran, Tech Officer

281-300-7177
Johnson City
info@cofran.com
www.cofran.com
---
LOKKEN FINANCIAL SERVICES
Wes Lokken,
MBA, Owner



830-868-2492
603 West Main Street
Johnson City
lokkenfinancialservices.com
wesalokken@gmail.com
Over 25 years experience. Serving Blanco County and surrounding area. Local, accurate, economical service. Tax problems? I can help. Registered IRS Taxpayer Rep
Stop by for introductory consultation
---
RAGING WATERS
RANCH
Goats, Hay,
Firewood, Eggs
512-787-3227
Johnson City, Map
---
---
Portland
---
Vaping Health Risks
---
AffordablePapers.com
Cheap writing service
---
thelocaltreeexperts.com
---
Limo Find
---

Texas Dept of Agriculture
---
Support the

---
---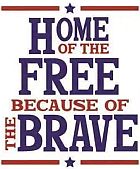 ---
Click to send us an email
about your thoughts
dealing with the
Texas Hill Country.

With your permission,
it may be published.
---
When you attend festivals, events & businesses listed here, please tell them
you found their information in the
Hill Country Portal
- Thanks, Portal Editor
---
THANK YOU FOR
YOUR SERVICE

---
Click for full details.

---
---

---
Cofran's Texas . . .
Hill Country Portal
A Powerful Information Database & Gateway Service for the Texas Hill Country
Use above MENU To Find "All Things In The Texas Hill Country"

It's Wildflower Season here in the Texas Hill Country
. . . Click our updated focus topic page: Wildflowers !


PORTAL HOME PAGE
See above menu for City & County Profiles, Government, Non-Profits, Focus Topics & Guides
"Your Hill Country Chamber, with no fees"
This Portal is great for tourism, trip planning & things to do.
Extensive links for business research in the Hill Country.
This is your
"GO-TO"
Portal site! Bookmark it or set it as your home page.
Available on-line 24/7
Updates processed real-time,
unlike a yearly printed yellow page book.
Free listings available for
ALL
qualified businesses,
unlike yellow page books containing only paying advertisers.
If we missed your organization, or if you desire changes, just fill in a request at:
Submit Request
Each Texas Hill Country organization may have a free basic directory listing,
including name, address & phone number, shown in one category.
For advanced listing features, including additional text information, email and web links,
images & full advertising details, click:
Advertise
Our Hill Country-wide, comprehensive,
Event Calendar
is a convenient, centralized, source
for event information. Send us your Hill Country event details (date, description, etc.) via email.
Please browse the many pages of the Portal that folks refer to as the
"Encyclopedia of the Texas Hill Country"
and a
"Regional Google"
, and the
"Hill Country Chamber"
.
Extensive directories of lodging, accommodations, bed and breakfast, attractions, entertainment, restaurants, real estate, plus city and county profiles. Extensive listings for chamber, non-profit and government organizations.
Please tell our listers and advertisers you saw their information in the
Texas Hill Country Portal: HillCountryPortal.com
A
US veteran
owned & operated
business.
We welcome inquiries, comments, submission of updates, additions, corrections & digital photos, without compensation.
Send to:
editor@HillCountryPortal.com
We reserve the right to edit listing & advertising submissions to adhere to our standards, including appropriate language.
WHAT'S NEW AT THE PORTAL
Our 2021 CALENDAR OF FESTIVALS & MAJOR EVENTS IN THE HILL COUNTRY
. . and chock full of fun things to do in the Hill Country. Just click:
Calendar
. We update it regularly. If your Hill Country organization will have events in 2021, be sure to submit them as early as possible for listing on our calendar, the most comprehensive in the Hill Country. See handy submission form link on same page or >>
Free Event Listing Form
Enjoy our updated focus page on
BOATING IN TEXAS HILL COUNTRY
. This awesome resource presents a handy and comprehensive directory of businesses and organizations involved with boating and marine products and services in the Texas Hill Country. The scope includes marinas, PWC, sail and power boat sales & service, rentals, tours, accessories, supplies, storage and other items related to boating.

SEPTIC SYSTEMS
. . . This subject is a bit dirty, but it is necessary for our comfort … as we sure need septic systems and in good working order. We receive lots of inquiries for help in locating local septic services. So, our team has culled our entire database of Hill Country businesses and we now have a comprehensive listing of companies that specialize in sales and servicing of septic systems, including system sales, installation, repair, pumping, etc. Very handy! Click:
SEPTIC SYSTEM SALES & SERVICE IN TEXAS HILL COUNTRY
.
JUST UPDATED !!
Our focus page on
HUNTING & FISHING IN TEXAS HILL COUNTRY
. With the season upon us, this awesome resource presents a handy and comprehensive directory of businesses and organizations involved with hunting and fishing and associated products and services in the Texas Hill Country. The scope includes day and season hunting leases, guides, gun and shooting ranges, equipment, ammo & supplies, archery, taxidermy, processors, storage, and all other related things.

APPLIANCES
. . . might be a mundane subject, but we sure need appliances, and in working order. We receive lots of inquiries for help in locating local appliance shops. So, our team has culled our entire database of Hill Country businesses and we now have a comprehensive listing of shops that specialize in sales and servicing of appliances, including refrigerators, ice makers, freezers, washers, dryers, stoves, ovens, microwaves, dishwashers, dryer vent cleaning, etc. Very handy! Click:
APPLIANCE SALES & SERVICE IN TEXAS HILL COUNTRY
.
ONLINE EDUCATION RESOURCES
. . . freshly updated with great learning resources for kids (including homeschooling) and adults alike. Take advantage of your time while waiting out the CoronaVirus and delve into these amazing online resources: eBooks, distances learning courses, virtual tours, webcasts and web cams. Tons of fun and very educational. Click:
Education
REMINDER: SEE OUR GUEST BLOG FROM AN UP-AND-COMING FREELANCE LYRICIST -
Nancy Byrnes:
on our focus page at
Bands, Singers & Musicians
. Career inspiring thoughts you might enjoy and value. And, this page is now updated with latest, so take a look!
IS YOUR CELL PHONE SCREEN BROKEN? COMPUTER SLOW? BAD VIRUS? BEEN HACKED? JUST DON'T UNDERSTAND HOW TO DO IT?
See our new Hill Country tech services locator & guide at:
Tech Repair
. Very handy to zero in on who and where nearby your tech devices can be repaired.
THE PORTAL IS NOW POSTING LISTINGS TO OUR LIVE ENTERTAINMENT CALENDAR,
LOCATED AT: Entertainment Calendar & Venues
. Entertainment Venues and Entertainers can now send in their live entertainment booking announcements for us to post to our Hill Country-wide Entertainment Calendar for a minimal fee.
SCAMS IN THE HILL COUNTRY:
Sorry this is such a negative subject. But, this new Focus Topic Page may help our Hill Country folks lessen their risk of being scammed. Click:
Scams
. Let us know what you think.
PETS, VETS, ANIMAL SERVICES & SUPPLIES:
Check out this comprehensive Focus Topic Page. Includes all of the PAWS programs, rescue groups, shelters, low-cost clinics, vets, trainers, boarders, groomers, trimmers and sitters are profiled here. Very handy! Just click:
Pets & Vets
HILL COUNTRY ON-LINE REACH:
The Portal is now serving
over 1,500 pageviews per day!!
Awesome web exposure for a Hill Country-specific market. Please
"Like Us"
on Facebook at:
facebook.com/hillcountryportal
and
"Share"
with your friends.
MAPS:
We have greatly expanded our specialized map resources regarding the Texas Hill Country. Check out this handy Focus Topic resource page at:
Lots of Maps
HOME WARRANTIES:
If you are looking for a home warranty provider in Texas, please view this
list of top Texas home warranty providers
.
AWWW - Thanks:
A Portal user's note to the editor just received, regarding our Focus Topic Page on
Jobs
: "Please pass along a major "
Thank You
" to the people behind this website. I wish I'd found it months ago!"

JOBS !!
We have developed a very helpful resource for finding a job in the Hill Country. And resources for employers as well. We have assembled a simple to use, clickable entry to each of the job posting web pages we have found in the Hill Country. This fast method of zipping through the listings by city makes the "hunt" a lot easier. Good luck in your search. Click:
Jobs
THE ULTIMATE GUIDE TO VETERAN'S SERVICES:
Our new focus page at
Veteran's Guide
is a very handy and comprehensive guide to special services in the Texas Hill Country that are oriented to military veterans. Awesome tool! Hope it helps our wonderful veterans. We thank you for your service and protection of our freedom!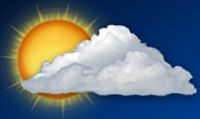 WEATHER:
The Portal now sports an updated, dedicated, focus topic page all about weather in the Hill Country. Lots of resources, including hurricane information, the best of the web-based national & local weather reporting & forecasting sites, water & flooding resources, plus terrestrial information (sun, moon, time, etc.). Check out this handy and timely resource page at:
HillCountryPortal.com/hillcountryweather.html
LIST-STYLE MENU OPTION:
Back by popular demand, an alternative Portal menu in a full list format (like our previous menu system), just click:
Menu List
PLEASE LIKE US ON FACEBOOK:
SANDY ROAD GUEST HAUS: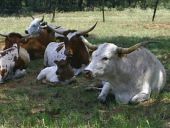 Upscale Western-style Guest House Lodging
in a Beautiful Ranch Setting in the Gorgeous Texas Hill Country

Reservations & Information: 281-300-7177
9242 RR 1320 (Sandy Road), Johnson City, TX 78636

Web: SandyRoadGuestHaus.com Email: info@SandyRoadGuestHaus.com

Come Relax & Enjoy!
---
EDITOR'S CHOICE - SPECIAL EVENT:

Hours are Friday-Saturday 10am-4pm, and Sunday noon-4pm. The museum will be open by appointment Tuesday-Thursday for schools, homeschool groups and learning pods that register in advance.
Choose your exploration style to plan your visit: Hands-on (with a twist!), Hands-free, and our new expanded outdoor Science & Art Park.
Easily purchase tickets online to reserve your preferred date and morning or afternoon session.
Purchase tickets online at
sciencemill.org
Learn how we're safeguarding the health of our guests, staff and community by following the latest state and CDC guidelines.
Can't join us live? Catch up on this episode and others at the Explorer Zone on the Science Mill website. Explore each week's topic through DIY activities, educational games, Career Connections info and more.
Check website for details.
Web
,
Email
---

---
Back To >> TOP OF PAGE & MAIN INDEX
---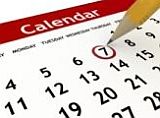 Click
for Hill Country:
»
FESTIVALS/MAJOR EVENTS
»
LIVE ENTERTAINMENT
»
MAPS
---
This Week:
DOUBLE CHECK WITH EVENT SPONSOR BEFORE GOING.
See PSA below.
Jan 1-Apr 30,
WINTERFISCH:
Mason
Apr 29-May 1,
SYSTEMS GO:
Stonewall
Apr 29-May 2,
HILL COUNTRY RUN MOTORCYCLE RALLY:
Luckenbach
Apr 30-May 2,
BARBEQUE COOK-OFF & HOWDY-ROO:
Marble Falls
May 1,
WEIN & SAENGERFEST LITE:
New Braunfels
May 2-8,
PAINT THE TOWN:
, at various locations in Highland Lakes area.
-
---

---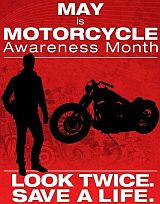 ---
Wednesday
May 5, 2021
---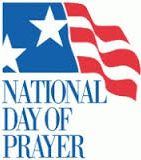 Thursday, May 6, 2021
---
PSA:
CORONAVIRUS
COVID-19
- - -
CLICK HOTLINES:
• CDC
• Texas Health Services
• WebMD-Technical
• World Map & Stats
• Test Site Locator
---
Click here for your


basic Portal listing!
---
Check us out on


---

---

---
ANN DEBO SHELTIES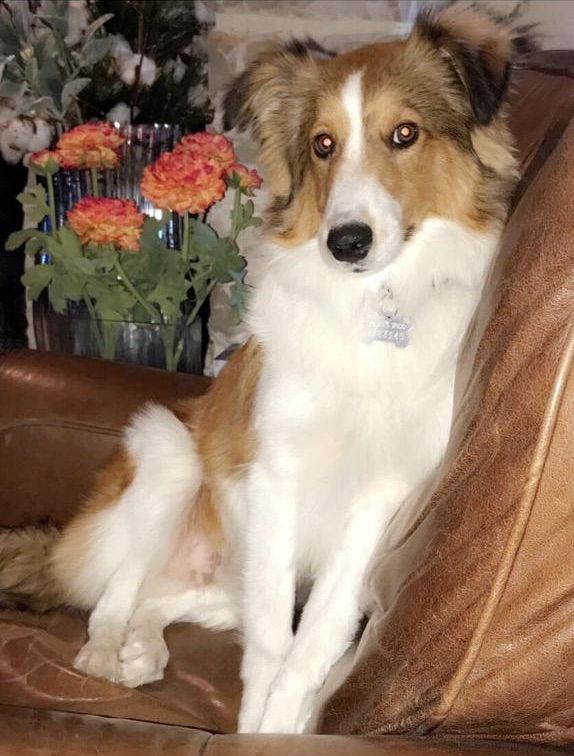 AKC fully registered
830-825-3101
Johnson City, TX
anndebo@texas-skies.com
See Details & Photos
---
BRITTANY PUPS



Have had shots and are ready to go.
They are white/orange from great hunting stock
ROUND MOUNTAIN
830-330-0317

---
Purchasing a Home in Texas Hill Country?
Click here for more details.
---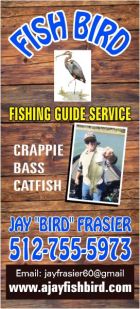 ---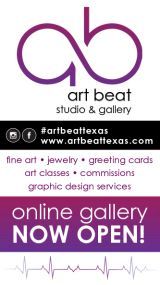 Downtown
Gallery Hours:
Thurs-Sat 11a-6p
Sun Noon-5p

512-537-3637

106 E Main St
Johnson City, TX

artbeattexas.com
Facebook
artbeattexas@gmail.com
---

Protect Your Computer Files With


On-Line storage
of your data.

Easy!

Just click
to get started.


---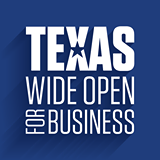 ---
THANK YOU FOR
YOUR SERVICE

---
---
Drive on Right,
Pass on Left
---
---

---