Click for Free
Calendar
Event Submission
---
Click here for your



basic Portal listing!
---

---
COFRAN'S PC &
TECHNOLOGY HELP
- - -
Online, Remote
Tech Support &
Call-In Help Desk

Virus? Frustrated?
PC slowed down?
We can tune it up!
Internet, Wi-Fi,
Websites,
Email, Outlook,
Social Media,
Tech Marketing,
Excel, Quickbooks,
Zoom, TeamViewer,
Carbonite
** PC Repairs **

BSEE, MBA, xCPA
Veteran, Tech Officer

281-300-7177
Johnson City
info@cofran.com
www.cofran.com
---
"The Web Guy"
WEB SITE DESIGN
& MAINTENANCE
Economical
& Effective
281-300-7177
Johnson City, TX
info@cofran.com
cofran.com


---

"Business Coach"

COST CONTROLS,
EFFICIENCY &
BETTER STRATEGIES
= MORE PROFIT !!

Economical
& Effective

281-300-7177
Johnson City, TX

info@cofran.com
cofran.com


---
---

---
Cofran's Texas . . .
Hill Country Portal
A Powerful Information Database & Gateway Service for the Texas Hill Country
Use above MENU To Find "All Things In The Texas Hill Country"

Alternative Index & Full Menu In List Format, For:
HILL COUNTRY PORTAL WEB SITE
This page provides an easy to use list format as an index to the enormous amount of content in the Portal.
This is an alternative method for accessing these Portal pages that some folks prefer compared to the drop-down menu system you see above.
We welcome inquiries, comments and submission of updates, additions, corrections & digital photos,
without compensation. Send to Editor at:
editor@HillCountryPortal.com
QUICK INDEX TO CATEGORIES(
click choice)
COUNTY PROFILES: Bandera, Blanco, Burnet, Comal, Edwards, Gillespie, Hays, Kendall, Kerr, Kimble, Lampasas, Llano, Mason, McCulloch, Medina, Menard, Real, San Saba, Travis, Uvalde, Williamson,
Summary List of County Governments

CITY/TOWN PROFILES: Alamo Springs, Albert, Bandera, Bandera Falls, Barksdale, Bee Cave, Bend, Bergheim, Bertram, Blanco, Bluffton, Boerne, Brady, Briarcliff, Buchanan Dam, Buda, Bulverde, Burnet, Camp Verde, Camp Wood, Canyon City, Canyon Lake Area (Canyon City, Cranes Mill, Hancock, Sattler, Startzville), Castell, Cedar Park, Center Point, Cherokee, Comfort, Concan, Cottonwood Shores, Cranes Mill, Cypress Mill, (The) Divide, Doss, Driftwood, Dripping Springs, Eckert, Fischer, Fitzhugh, Fredericksburg, Granite Shoals, Gruene, Hancock, Harper, Henly, Highland Lakes Area (Lake Buchanan, Inks Lake, Lake LBJ, Lake Marble Falls, Lake Travis, Lady Bird Lake, Austin Lake), Hill Top, Horseshoe Bay, Hudson Bend, Hunt, Hye, Ingram, Johnson City, Jonestown, Junction, Kendalia, Kerrville, Kingsland, Kyle, Lago Vista, Lakehills, Lakeway, Lampasas, Leakey, Leander, Liberty Hill, Llano, Lometa, London, Luckenbach, Marble Falls, Mason, Meadowlakes, Medina, Medina Lake, Medina Lake Area (Bandera Falls, Lakehills, Medina Lake, Mico), Menard, Mico, Montell, Mountain Home, New Braunfels, (West) Oak Hill, Oasis, Pipe Creek, Point Venture, Richland Springs, Rio Frio, Rocksprings, Round Mountain, San Marcos, San Saba, Sandy, Sattler, Sisterdale, Spicewood, Spring Branch, Startzville, Stonewall, Sunrise Beach Village, Tarpley, The Hills, Tow, Twin Sisters, Utopia, Vance, Vanderpool, Volente, Waring, Welfare, Willow City, Wimberley, Woodcreek

HILL COUNTRY LAKE AREAS:
Canyon Lake Area (Cranes Mill, Hancock, Sattler, Startzville, Canyon City),
Highland Lakes Area (Austin Lake, Lake Buchanan, Inks Lake, Lady Bird Lake, Lake LBJ, Lake Marble Falls, Lake Travis);
Medina Lake Area (Bandera Falls, Lakehills, Medina Lake, Mico)

COMPREHENSIVE DIRECTORY OF ALL CITIES & TOWNS IN HILL COUNTRY:
City Directory

SPECIAL CITIES & TOWNS NEARBY THE HILL COUNTRY: Austin, San Antonio, Uvalde, More Small Towns Just Outside The Texas Hill Country

HILL COUNTRY TOPICS: Accommodations, Adventures, AgriLife Extension Offices, Airports, Antiques, Apples, Appliances, Arts (Visual), Attractions, B&Bs, Background On Hill Country, Bands, Bats & Bat Caves, Beer, Breweries & Brewpubs, Boating, Books, Buy Anything, Calendar of Festival Events, Calendar of Entertainment, Camps, Car Shows, Caves-Caverns, Chambers of Commerce, Classifieds, Codes: Area & Zip, Colleges, Commerce, Councils of Government (COG), Dance Halls, Day Spas, Dude Ranches, Economic Development, Education, Emergencies, Employment, Entertainment Calendar, Entertainment Venues, Event Calendar, Farmer's Markets, Festivals/Events, Fishing, Forts, Free Organization Listing In This Portal, Free Event Listing In This Portal, FSBO Real Estate, Golf, Government (cities), Government (counties), Government (state & federal), Guide To Starting A Business In Blanco County, Higher Education, Horseback Riding & Stables, Hospitals, Hotlines, Hunting, Jobs, Lakes, Lavender, Leasing Of Offices & Housing, Limos, Shuttles, Tours, Lodging (By city: A-B, C-F, G-M, N-Z), Maps Market & Trade Days, Media, Meeting Venues, Motels, Motorcycling, Movies, Museums, Music, Natural Resources (water, land, conservation, management), Outdoors, Parks, Peaches, Pecans, Pets & Vets, Pumpkins, Quilting, Real Estate Resources, Realtors, Rental Of Offices & Housing, Resources (definitions, maps, guides, topics, links), Rivers, RV Parks & Services, Sell Anything, Septic Systems, Singers, Store (on-line Portal shopping), Summer Camps, Taxis & Shuttles, Tech Repair, Theaters & Performing Arts, Things To Do, Tourism, Tours, Trade & Market Days, Tubing & Paddling, Utility & Telecom Providers, Veterans Services, Vets & Pets, Voting Guide, Water Wells, Weather, Web Cams, Weddings, Wi-Fi Internet Hotspots, Wildflowers, Wineries & Tours

FREE LISTINGS, ADVERTISE, FAQ, STORE, MAPS & MORE:
Get Your Free Portal Listing for Businesses, Non-profits & Governmental Agencies
Get Your Free Portal Event Listing
Advertise On Portal
FAQ
About Us
Email Us
Email List Sign-Up
Portal On-Line Store
Calendar of Live Entertainment
Calendar of Festivals & Major Events
Hill Country Maps
Special Links & Tools
Check us out on

Back To >> TOP OF PAGE & MAIN INDEX or BEGINNING OF DIRECTORY LISTINGS THIS PAGE

SANDY ROAD GUEST HAUS: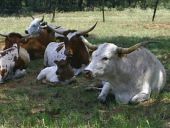 Upscale Western-style Guest House Lodging
in a Beautiful Ranch Setting in the Gorgeous Texas Hill Country

Reservations & Information: 281-300-7177
9242 RR 1320 (Sandy Road), Johnson City, TX 78636

Web: SandyRoadGuestHaus.com Email: info@SandyRoadGuestHaus.com

Come Relax & Enjoy!


---
Back To >> TOP OF PAGE & MAIN INDEX or BEGINNING OF DIRECTORY LISTINGS THIS PAGE
---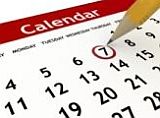 Click
for Hill Country:
>
FESTIVALS/MAJOR EVENTS
>
MAPS
---

---
Check us out on


---

---

---
Affordable Pre-paid Emergency Air Transport Service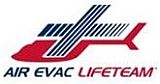 Click this logo to send us an email with your contact info and we will explain our services & easy
sign-up process.
Protection starts at $65/yr.
---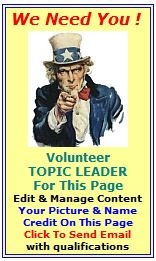 ---

Protect Your Computer Files With


On-Line storage
of your data.

Easy!

Just click
to get started.


---
---

---