Click for Free
Calendar
Event Submission
---
Click here for your



basic Portal listing!
---

---
FIRST CHOICE SHUTTERS
& BLINDS





Serving South-Central Texas
Quality window treatments
Plantation shutters, blinds, screens, shades
Wood and faux wood available
Made in America

Locally owned & operated:
Tim & Barbara Van Tassel
830-201-2151
timgvant@hotmail.com
Johnson City, TX
Call, email or text with questions or to arrange a no-obligation visit and quotation at your place.
Facebook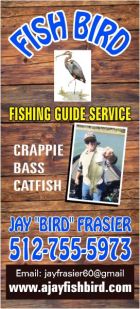 ---
Carport & Tent Spot Rentals In Rural Kerrville During Eclipse
---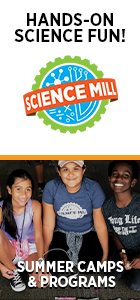 ---
COFRAN'S PC &
TECHNOLOGY HELP
- - -
Online, Remote
Tech Support &
Call-In Help Desk

Virus? Frustrated?
PC slowed down?
We can tune it up!
Internet, Wi-Fi,
Websites,
Email, Outlook,
Social Media,
Tech Marketing,
Excel, Quickbooks,
Zoom, TeamViewer,
Carbonite
** PC Repairs **

BSEE, MBA, xCPA
Veteran, Tech Officer

281-300-7177
Johnson City
info@cofran.com
www.cofran.com
---
"The Web Guy"
WEB SITE DESIGN
& MAINTENANCE
Economical
& Effective
281-300-7177
Johnson City, TX
info@cofran.com
cofran.com


---

"Business Coach"

COST CONTROLS,
EFFICIENCY &
BETTER STRATEGIES
= MORE PROFIT !!

Economical
& Effective

281-300-7177
Johnson City, TX

info@cofran.com
cofran.com


---
---

---
Cofran's Texas . . .
Hill Country Portal
A Powerful Information Database & Gateway Service for the Texas Hill Country
Use above MENU To Find "All Things In The Texas Hill Country"

Focus Topic Profile For:
SEASONAL & SPECIALTY CAMPS & YOUTH PROGRAMS
IN THE TEXAS HILL COUNTRY

There are an abundance of seasonal and specialty camps for kids in the Texas Hill Country. Many have a long history serving generations from the same families. Some are just for boys and some just for girls, and some take both. Adults participate in some programs. Some are open beyond summer and include extended stays.
These camps are where memories and friendships are made. And some are very educationally oriented.
Check out these Hill Country Portal focus pages:
Horseback Riding
; and
Tubing & Paddling
SUMMER CAMPS LISTED BY CITY WITHIN THE HILL COUNTRY
BANDERA CHRISTIAN YOUTH CAMP:
830-796-4113; 100 Pavilion Rd, Bandera, TX 78003
WOODMEN OF THE WORLD CAMP:
830-796-3515; Hwy 173 N, Bandera, TX 78003
YMCA HAMMAN RANCH CAMP:
830-460-7778; FM 470, Bandera, TX 78003
BARKSDALE FREEDOM FARMS
830-234-3284; POB 44, 202 CR 360, Barksdale, TX 78828.
freedomfarms.org
. A place for you and your horse to spend the night, rest, and trail ride. Indoor and outdoor arena with facilities for overnight horse accommodations. The human overnighters can stay in one of the rustic cabins. Dedicated to sharing the Gospel. Christian horse camps, lessons, and Cowboy Church services take place during the year. Christian Summer Horse Camp, July-Aug: Instruction in Barrel Racing, Poles, Safety, & Horsemanship, Bible Study, Swimming, Trail rides, Hiking, Archery, & More.

CAMP FAWCETT FOUNDATION:
830-703-0528; 508 S High St, Uvalde, TX 78801.
campfawcett.org
. Located in Barksdale (about 1 mi from town), and established in 1928; oldest Scout camp serving youth in Texas.
BOERNE, CITY OF - PARKS AND RECREATION:
830-249-9511;
boerne-tx.gov/registration
. Summer Camps, Fastforward Kids
BOERNE STABLES:
210-326-5290; 25 Zoeller Ln, Boerne, TX 78611.
boernestables.com
. Summer Horse Camp: Kyrsten Budde, 210-884-8106
CIBOLO NATURE CENTER NATURE CAMP & ART CAMP:
830-249-4616, 140 City Park Rd, Boerne TX 78006.
cibolo.org/campoverview
STILL WATER SPORTS CAMPS:
881-361-2631; 624 N Main St, Boerne, TX 78006.
stillwatersportscamp.com
. Summer camps held at rental facilities in Blanco, TX, Leakey, TX and Pagosa Springs, CO.
JOHN ROBERTSON:
512-793-2375; Buchanan Dam, TX 78069
DREAM OF HOPES RANCH:
512-312-9002; l6250 Oak Grove Rd, Buda, TX 78610.
dreamofhopesranch.org
,
Facebook
. A non-profit for special needs adolescents and adults, providing job training; Spring, Summer and Christmas day camps; after school programs; Special Olympics training and seasonal sports; field trips and outdoor events; continuing education; day respite and informal social networking for parents and caretakers. Ages: 14 years and up. Camp Eagle Hawk summer day program.
HEARTS THERAPEUTIC RIDING PROGRAM:
512-484-8480; 17000 Trails End Cove, Leander TX 78646.
horseserct.org
. Health and fitness horse riding camp. Campers learn horsemanship, riding, teamwork and healthy living. PATH instructors provide a safe and fun experience. Ages: All. Spring and summer camps
CAMP AGAPE BEREAVEMENT CAMP FOR CHILDREN:
830-385-8916; Located at Camp Buckner, see below. Serves children ages 7-12 who have experienced the loss of a loved one. A unique and innovative faith-based summer camp program with all the fun of a normal summer camp including swimming, archery, and fishing, along with group-therapy activities to assist the children with their bereavement process. These activities incorporate the use of art, music, games and play therapies all with the theme of offering true HOPE for their future. Summer dates.
campagapetexas.org
. Get involved: Volunteers and donations always appreciated. info@campagapetexas.org
Also see Camp Agape Bereavement Camp for Children in Marble Falls Community Resource Center (CRC), 830-693-0700, in the T.Q. Brown Community Center, 1016 Broadway, Marble Falls, TX 78654 (Texas Housing Foundation (TFC) provides this facility).
Map
. Services: A support program for children who have suffered the loss of a loved one. Wed 8a-1p, every 3rd Wed 1-5p, Also see in Burnet.
CAMP LONGHORN-INKS LAKE:
512-793-2811; 1 Longhorn Rd, Burnet, TX 78611-2899
CAMP LONGHORN-INDIAN SPRINGS:
512-756-4650; 5731 CR-116, Burnet, TX 78611-5647.
camplonghorn.com
. For boys and girls
JILL'S HOUSE WEEKEND ADVENTURES:
730-639-5664; 3835 FM-2342, Burnet, TX 78611.
jillshouse.org/weekend-adventures
. Located at Camp Buckner, see below. A 3 day overnight respite camp experience for children and teenagers with intellectual disabilities. Activities include hayrides, hikes, crafts, games, talent shows, ropes courses, swimming and more. Staff include onsite medical personnel, child care specialists, staff, and one-on-one buddies that ensure every detail is managed and every unique need is met so parents can enjoy a worry-free break. Meals, accommodations, activities, and full-time care are all included, making this all-inclusive weekend a stress-relieving time for everyone. Seven camps throughout the year. Ages: 6-17
QUEST RANCH:
800-228-4185; 281-723-4899; Potters Creek Rd, Canyon Lake, TX 78133. Off FM 306 at FM 484. Affordable Christian camping.
questranch.org
CHILDREN'S ASSOCIATION FOR MAXIMUM POTENTIAL (CAMP):
830-634-2267; 515 Skyline Dr, Center Point, TX 78010.
campcamp.org
. A non-profit organization who's mission is to strengthen and inspire individuals with special needs and those who care for them, through recreation, respite, and education. Week-long camping sessions held each summer May-August. CAMP does its best to ensure that no one is ever turned away based on the severity of their disability or inability of the family to pay.
HERMANN SONS YOUTH CAMPUS:
830-995-3223; 140 Altenheim Rd, Comfort, TX 78013.
hermannsonslife.org/camp
. Riverside site for girls or the Hilltop site for boys. For members ages 9 to 13 as of Sept. 1 of the Camp year.
HIS HILL BIBLE SCHOOL & CAMP:
830-995-3388; 102 Mill Dam Rd, Comfort, TX 78013.
hishill.org/camp/overnight-camp
POT O GOLD RANCH:
830-995-2305; Comfort, TX 78013
SPORTS COUNTRY CAMP:
512-858-4407; POB 414, Dripping Springs, TX 78620
CAMP ERIN CENTRAL TEXAS (formerly Camp Brave Heart):
512-342-4700; 1661 John Knox Rd, Fischer, TX 78623.
hospiceaustin.org/about-hospice-austin/campbraveheart
. A free bereavement camp for children and teens ages 6 – 17 who are grieving the death of someone close to them. A traditional, fun, high-energy camp combined with grief education, peer bonding, and emotional support led by grief support professionals and trained volunteers.A program of Hospice Austin and part of The Moyer Foundation's national Camp Erin program. Swimming, hiking, campfires, archery, sing-a-longs, crafts and a low-level ropes course are just a few of the activities that campers enjoy. Over the course of three days and two nights packed with recreational and therapeutic activities, campers hear each other's stories, explore their grief in a safe and understanding environment, and learn ways to help them cope with their loss. Summer dates. . Volunteers and donations always appreciated.
JOHN KNOX PRESBYTERIAN CAMP:
830-935-4568; 1661 John Knox Rd, Fischer, TX 78623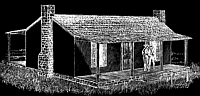 FORT MARTIN SCOTT:
830-997-7521; 1606 E Main St, Fredericksburg, TX 78624.
ftmartinscott.org
,
geocities.com/dwastwood/fort_martin_scott.html
. Day camps for elementary-age youngsters (grades 1-5) provide hands-on experiences of Native American ways. Camps at the fort are one day a week, 9a-12:30p. $10 per child.
FREDERICKSBURG INDEPENDENT SCHOOL DISTRICT COMMUNITY EDUCATION:
Offers several youth camps:
> Film Camp: Offered in conjunction with the Hill Country Film Festival, and instructors are from the Hill Country Film Society.
. 830-997-7182, joaniek@fisd.org
> Battlin Billies Speed and Strength Camp: For boys and girls in grades 7-12
> Lady Billies Softball Camp: For grades 4-9
> Camps for youth, grades 3-5: "The Scream", "Groovy Girls: Peace, Love and Tassels" and "Bake a Cake in a Mug"
> And many more, every week!
FREDERICKSBURG THEATER COMPANY:
830-997-3588; 306 E Austin, Fredericksburg, TX 78624.
fredericksburgtheater.org
. Freddyburg Youth Theater, a youth education program, consists of 2 semesters during the school year and a summer camp. During the Fall and Spring semesters, 4 Theater Classes and 3 Music Classes are offered. Structured by age groups. Each semester ends with performances on the FTC stage. Scholarships are available upon request. Class sizes are limited.
fredericksburgtheater.org/youth-theater
HILL COUNTRY FILM SOCIETY:
Fredericksburg, TX 78624. A non-profit organization that supports the art, craft and business of independent film within the Texas Hill Country. Hosts the annual celebration of independent film and film makers held in April-May. Over 25 short and feature films from all over the world will be showcased during the festival. 424-238-5672.
hillcountryff.com
. Film Camp: typically late July-early August, for young people to learn how films are made. Attendees will learn story structure, theme, character development and post-production (editing). Covers the fundamental elements of visual storytelling, the ins and outs of a film set, and make a short film! Filming locations may vary in town due to story. We will host a screening of the film for attendees and their families. See
hillcountryff.com/home/events
.
HILL COUNTRY MEMORIAL HOSPITAL (HCM):
830-997-4353; 1020 TX-16 S, Fredericksburg, TX 78624.
hcmhs.org
. Wellness Center's Fit Kid Camps run all summer. Each week brings a new activity or sport—all designed to keep kids moving, interacting and playing. Details at:
Fitkids
TEXAS WINE COUNTRY JELLYSTONE PARK CAMP-RESORT:
830-990-2267; 10618 US-290 E, Fredericksburg, TX 78624.
twcjellydtone.com
. Youth Camp: Summer, age: over 4, weekly day camp
CHRISTIAN OUTDOOR ALLIANCE (COA):
210-827-9802; 165 Bobbie Lynn, Harper, TX 78631.
coaoutfitters.com
,
Facebook
. Non-profit ministry, Christian outdoor kids camps
CAMP GLIMMER:
512-266-7718; 4523 Commanders Point Dr, Hudson Bend, TX 78734. Every summer, Camp Glimmer gives over 500 disadvantaged youth the opportunity to experience the joys of a first-class summer camp, absolutely free. A unique experience that allows children to be themselves and learn in a safe and supportive environment. Encourages kids to know that just because they're born into a situation doesn't mean that they need to stay in that situation. Located on 30 acres adjacent to beautiful Lake Travis. Summer dates. Ages: 7-12. Participation is offered by invitation only to nonprofit organizations currently funded by A Glimmer of Hope Austin,
glimmer.org
BEAR CREEK SCOUT:
830-238-4347; Rt 1, POB 135A, Hunt, TX 78024
CAMP ARROWHEAD FOR GIRLS:
830-238-3793; POB 819/200 Arrowhead Rd S, Hunt, TX 78024.
camparrowhead.com
CAMP HEART O' THE HILLS:
See Heart of Hills below.
CAMP HONEY CREEK:
830-238-4645; 401 Honey Creek Rd W, POB 788, Hunt, TX 78024.
camphoneycreek.com
CAMP LA JUNTA (For Boys):
830-238-4621; TX-39, POB 136, Hunt, TX 78024.
lajunta.com
CAMP MYSTIC:
830-238-4660; 2689 TX-39, Hunt, TX 78024.
campmystic.com
CAMP STEWART FOR BOYS:
830-238-4670; 612 FM 1340, Hunt, TX 78024.
campstewart.com
CAMP WALDEMAR:
830-238-4821; 1005 FM 1340, Hunt, TX 78024.
waldemar.com
HEART O' THE HILLS SUMMER CAMP FOR GIRLS:
830-238-4650; 2430 TX-39, Hunt, TX 78024.
hohcamp.com
MO-RANCH CONFERENCE CENTER:
800-460-4401; 2229 FM 1340, Hunt, TX 78024
WEE B ROCKIN RANCH:
830-238-3690; 157 Wee B Way SW, Hunt, TX 78024
YMCA CAMP FLAMING ARROW:
830-238-4631; 190 Flaming Arrow Rd, POB 770, Hunt, TX 78024.
ymcacampflamingarrow.org
. Co-ed summer resident camp

HILL COUNTRY ARTS FOUNDATION (HCAF) - YOUTH THEATRE CAMP:
830-367-5122; 120 Point Theatre Rd S, 507 TX-39 W, Ingram, TX 78025.
hcaf.com
.Summer opportunity, fun and creativity for ages 5 and up. See main listing on Ingram page.
VISTA CAMPS-CAMP RIO VISTA/CAMP SIERRA VISTA:
830-367-5353; HCR 78, Box 215, Ingram, TX 78025.
vistacamps.com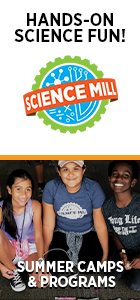 SCIENCE MILL SUMMER CAMPS:
844-263-6405; 101 S Ladybird Ln, Johnson City. Explore, imagine and create. Summer programs, various cities in Texas, details on website.
2019: Immerse yourself in the world of spy technology at an action-packed camp, right here at the Science Mill in Johnson City! Tap into your inner secret agent and use your investigative skills to carry out new exciting missions every day. Create versatile gadgets, get out of sticky situations with chemistry, and build robots to complete a remote mission! Each new design and creation will be used in a one-of-a-kind camp experience that builds skills in STEM, leadership, creativity and more! Scholarships are available based upon financial need.
sciencemill.org/summercamps
TEXAS TECH UNIVERSITY:
806-834-8935; The Junction Outdoor School, at the Llano River Field Station. Science in the Sun: A fun, hands-on learning Science Enrichment Camp. Available to grades 2-5. 2018: 6/11-14, 8a-noon.
CAMP JR. MOUNTAINEER:
830-353-7844; 2100 Memorial Blvd, Kerrville, TX 78028.
campjrmountaineer.com
. Non-profit summer STEM day camp for kids (ages 6-12) held at Schreiner University.
HILL COUNTRY CAMP:
830-257-5714; Harper Rd (FM 783), Kerrville, TX 78028
KERR COUNTY YMCA SUMMER DAY CAMP:
Kerrville, TX 78028. May-Aug. Held at Nimitz Elementary. 7:30a-5:30p, Mon-Fri.
kerrymca.org/camps/summer-day-camp
. Sarah Barnet, 830-896-8000 sarah@kerrymca.org ; Sarah Hueber, 830-896-8000, sports@kerrymca.org
KICKAPOO KAMP:
830-257-5731; 545 Upper Turtle Creek Rd, Kerrville, TX 78028
LAITY LODGE YOUTH CAMP:
830-792-1230; 719 Earl Garrett, Kerrville, TX 78028
LUTHERAN CAMP CHRYSALIS:
830-257-6340; 760 Upper Turtle Creek Rd, Kerrville, TX 78028
MT. WESLEY RETREAT CENTER:
830-895-5700; 610 Methodist Encampment Rd, Kerrville, TX 78028.
mountwesley.org
. Methodist.
TEXAS LIONS CAMP:
830-896-8500; 4100 San Antonio Hwy (Hwy 27), Kerrville, TX 78028.
lionscamp.com
. A non-profit dedicated to providing without charge a summer camp for physically disabled, hearing/vision impaired and diabetic children from the State of Texas.
AUSTIN YACHT CLUB-JUNIOR SAILING CAMP:
512-266-1336, x103. Located on Lake Travis, a unique summer sailing experience for kids 8-16 years old. Throughout your camper's week at AYC, they will learn and practice fundamental skills aboard our fleet of Optimists, Picos, Lasers, Sunfish, and Flying Juniors. With a camper to counselor ratio of four-to-one, parents can be rest assured that their child will enjoy the exciting sport of sailing in a safe environment. 9a-5p. Mon-Fri, with an optional early drop-off and late pick-up hour available free of charge. Through a combination of classroom discussion, land activities, on the water drills, and games, the campers gain the skills necessary to become life-long sailors. Special activities include racing, destination sailing, and windsurfing. Summer dates.
austinyachtclub.net
ALTO FRIO ENCAMPMENT:
830-232-5271; 1385 FM 1120, Leakey, TX 78873. Half mile S of Leakey.
altofrio.com
. Baptist
H E BUTT FOUNDATION CAMP:
830-232-5628; 11756 US 83 N, Leakey, TX 78873.
foundationfreecamps.org
. 12 mi N of town. Includes Laity Lodge below
LAITY LODGE YOUTH & ADULT CAMPS:
830-792-1230; 11756 N US 83, Leakey, TX 78873-3049.
llyc.org
DREAM A DREAM THERAPEUTIC HORSEMANSHIP:
512-260-5957; 23650 Round Mountain Cr, Leander, TX 78641.
dadth.org
. A non-profit therapeutic riding programs for children and adults with physical, mental and emotional disabilities. Ages: 6-18. Second location at: 512-966-0578; 4918 Bee Creek Rd, Spicewood, TX 78669. Located at Bee Creek Stables.
HEARTS THERAPEUTIC RIDING PROGRAM:
512-484-8480; 17000 Trails End Cove, Leander TX 78646.
horseserct.org
. Health and fitness horse riding camp. Campers learn horsemanship, riding, teamwork and healthy living. PATH instructors provide a safe and fun experience. Ages: All. Spring and summer camps
CAMP BALCONES SPRINGS:
830-693-6639; 104 Balcones Springs Dr, #14, Marble Falls, TX 78654-3399.
campiscool.com
CAMP CHAMPIONS:
830-598-2571; 775 Camp Rd, Marble Falls, TX 78654-8251.
campchampions.com
. Summer camp
CAMP OF THE HILLS:
830-693-2580; 1552 CR-344, Marble Falls, TX 78654-3459.
campofthehills.org
. A ministry dedicated to revealing and glorifying Jesus Christ by providing life-changing experiences to deserving children from low-income communities.
CAMP PENIEL:
830-693-2182; 6716 RR-1431 E, Marble Falls, TX 78654-3326
CHRISTIAN HENSEL YOUTH CAMP:
512-267-9147; 7819 Singleton Bend, Marble Falls, TX 78654-3343
FAMILY TAE KWONDO CENTERS-SUMMER CAMPS:
830-220-1716; 1405 Mormon Mill Dr, Ste #D, Marble Falls, TX 78654.
youcankick.com
. Martial Arts
DEER CREEK ADVENTURE CAMP:
830-589-7123; Medina, TX 78055. On Medina River, off Hwy 16. Summer camps and retreats at a Christian camp.
deercreekcamp.com
TECABOCA, SPIRITUAL CENTER & BOYS CAMP:
830-866-3425; 5045 Junction Hwy, Mountain Home, TX 78058.
tecaboca.com
. AKA, The Texas Catholic Boys Camp, is a part of Tecaboca's history and continues today as a summer program.
CAMP EAGLE:
830-683-3219; 6424 Hackberry Rd, HC 10 Box 13, Rocksprings, TX 78880.
campeagle.org
. 1400 acres located on headwaters of the Nueces River. Offers wilderness adventures and extreme sport. "Extreme" Bible-based curriculum and relationships. Hosts largest Mountain Bike Festival in Texas. Competitor magazine called this "Texas' best adventure destination". 12 miles of single track, 6 miles of jeep road, 185' limestone cliffs to climb, constant 72 degrees Nueces River. Rappel, zip lining, disc golf. Accommodations can be reserved (as available) in hotel-style rooms, dorm rooms that sleep 12, camp cabins, on-site tenting and RV spaces. Mountain bike races throughout the year.
AQUATIC SCIENCES ADVENTURE CAMP:
512-245-2329; San Marcos, TX 78666.
eardc.txstate.edu/camp.html
. Coed, ages 9-15, at Texas State Univ, includes aquatic biology, water chemistry, rafting, tubing, scuba, snorkeling, swimming.
TEXAS STATE SPORTS CAMPS:
361-245-2204; Texas State University, Performing Arts and Conference Center, San Marcos, TX 78666.
txst.com
. Baseball and basketball camps are offered throughout the summer. Of special note is the Coach Z women's basketball camp for all skill levels. Ages 4-18
HIGHLAND LAKES CAMP & CONFERENCE CENTER:
512-264-1777; 5902 Pace Bend Rd N, RR 2322, Spicewood, TX 78669.
hlccc.org/summer-camps
. Summer camps, experience Jesus Christ in a beautiful setting on Lake Travis to make life changing decisions.
SPICEWOOD ACADEMY:
830-798-9229; 9900 Hwy 71, Spicewood, TX 78669


Every Thurs (June-July),
ARCHERY CLINICS:
Stonewall
, at LBJ State Park ball field, on Cornet Street. 6:30p-8p. 830-644-2252.
Web
. Free. Bows and arrows will be provided by the park for use at this clinic. This is a fun and educational time for children 7 years and older. Adults welcome.
CAMP LONEHOLLOW:
830-966-6600; POB 700, FM 187 N, Utopia, TX 78884.
lonehollow.com
. N of town. Adventure camp for boys & girls
LAJITA GIRL SCOUT CAMP:
Utopia, 930-966-3526, caretaker 830-966-3521; Utopia, TX 78884. S of town
CAMP CAPERS:
830-995-3966; 418 FM 1621, Waring, TX 78074.
dwtx.org/capers
. An Episcopal church camp for groups to hold conferences, retreats and renewal weekends, with double rooms. Rental
BOY SCOUTS OF AMERICA:
512-847-9763; Wimberley, TX 78676
ROCKY RIVER RANCH:
512-847-2513; POB 109, Wimberley, TX 78676.
rockyriverranch.com
OTHER CAMP RESOURCES
AMERICAN CAMP ASSOCIATION:
800-428-226;
acacamps.org
. Community of camp professionals who, for 100 years, have joined together to share their knowledge and experience and to ensure the quality of camp programs around the USA. ACA accredits over 2,400 camps. For standards in health, safety and program quality.
CHRISTIAN OUTDOOR ALLIANCE:
210-827-9802;
mycoa.org
. Mission is "Guiding Youth and Outdoorsman to a Relationship with Christ through Experiences in God's Great Outdoors." Michael Marbach, CEO.

LCRA SUMMER CAMPS:
512–303–5073;
LCRA

(THE) SOUTHWEST TEXAS CONFERENCE UNITED METHODIST CHURCH - OFFICE OF YOUTH MINISTRY:
888-349-4191; 16400 Huebner Rd, San Antonio TX 78248.
reachingyouth.org
, and
umcswtx.org/events-umcswtx-childrens
TEXAS DAY CAMP SUMMIT:
New Braunfels
City of New Braunfels Parks and Recreation Department in partnership with the Texas Recreation and Parks Society (TRAPS) and the American Camping Association (ACA), hosts the annual event mid-April each year on Thurs from 3-9p and Friday from 8-4p. The two-day summit for day camp organizers is in Landa Park and at the New Braunfels Civic/Convention Center. This is a great two-day event that focuses on the needs of day camp programs across the state of Texas. Includes a keynote session, informative workshops, and multiple round table discussions. Over 80 parks, recreation, and camp professionals from across the state, including Texas City, San Antonio, Mesquite, and Corpus Christi, will be in New Braunfels for this professional development opportunity. Contact
CAMP GUIDES FOR AREA NEAR TEXAS HILL COUNTRY:
Back To >> TOP OF PAGE & MAIN INDEX or BEGINNING OF DIRECTORY LISTINGS THIS PAGE

SANDY ROAD GUEST HAUS: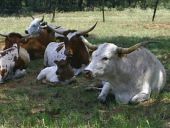 Upscale Western-style Guest House Lodging
in a Beautiful Ranch Setting in the Gorgeous Texas Hill Country

Reservations & Information: 281-300-7177
9242 RR 1320 (Sandy Road), Johnson City, TX 78636

Web: SandyRoadGuestHaus.com Email: info@SandyRoadGuestHaus.com

Come Relax & Enjoy!


---
---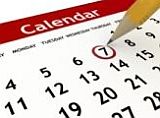 Click
for Hill Country:
»
RECURRING ACTIVITIES
»
MARKET DAYS
»
ALL CALENDARS
»
ATTRACTIONS
»
ADVENTURES
»
MAPS
---

---
Check us out on


---

---

---
Affordable Pre-paid Emergency Air Transport Service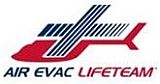 Click image for details
Protection starts at $65/yr
---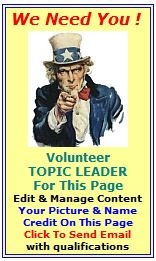 ---

Protect Your Computer Files With


On-Line storage
of your data.

Easy!

Just click
to get started.


---
---

---