Click for Free
Calendar
Event Submission
---
Click here for your



basic Portal listing!
---

---
FIRST CHOICE SHUTTERS
& BLINDS





Serving South-Central Texas
Quality window treatments
Plantation shutters, blinds, screens, shades
Wood and faux wood available
Made in America

Locally owned & operated:
Tim & Barbara Van Tassel
830-201-2151
timgvant@hotmail.com
Johnson City, TX
Call, email or text with questions or to arrange a no-obligation visit and quotation at your place.
Facebook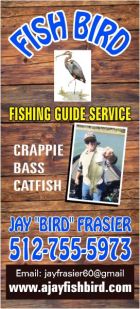 ---
Carport & Tent Spot Rentals In Rural Kerrville During Eclipse
---
COFRAN'S PC &
TECHNOLOGY HELP
- - -
Online, Remote
Tech Support &
Call-In Help Desk

Virus? Frustrated?
PC slowed down?
We can tune it up!
Internet, Wi-Fi,
Websites,
Email, Outlook,
Social Media,
Tech Marketing,
Excel, Quickbooks,
Zoom, TeamViewer,
Carbonite
** PC Repairs **

BSEE, MBA, xCPA
Veteran, Tech Officer

281-300-7177
Johnson City
info@cofran.com
www.cofran.com
---
"The Web Guy"
WEB SITE DESIGN
& MAINTENANCE
Economical
& Effective
281-300-7177
Johnson City, TX
info@cofran.com
cofran.com


---

"Business Coach"

COST CONTROLS,
EFFICIENCY &
BETTER STRATEGIES
= MORE PROFIT !!

Economical
& Effective

281-300-7177
Johnson City, TX

info@cofran.com
cofran.com


---
---
---

---
Cofran's Texas . . .
Hill Country Portal
A Powerful Information Database & Gateway Service for the Texas Hill Country
Use above MENU To Find "All Things In The Texas Hill Country"

Focus Topic Profile For:
HILL COUNTRY COMMERCE
(Chambers of Commerce, Convention Bureaus, Visitors Centers,
CVBs & Economic Development Councils)

The Hill Country is growing steadily as an economic and business force. The larger towns and cities have chambers of commerce, convention bureaus, visitor centers, CVBs & economic development councils to promote their economic growth. This may be focused on tourism (typical in the Hill Country) or other forms of business expansion.
While most area are interested in and support growth, there are some smaller towns that seem to want to "keep things the same", and do not promote area growth. Even Greune's web site tag line says "gently resisting change sine 1872", but this seems to be a marketing theme none-the-less.
Be sure to check out the detailed profile page in this Portal site for each town or county to see their agencies and special web sites (typically tourism oriented) involved in commerce and growth of their area (just click the link on the city/county name).
Here is our convenient contact list for all such agencies in the Texas Hill Country. If a Hill Country city/town is not listed here, it means we have no awareness of them having an agency that focuses on economic development.
For Cities, Counties, Chambers, EDC's and other organizations in Texas but just outside the Texas Hill Country, click:
Outside Towns & Chambers
See corresponding list of all city governments in the Texas Hill Country at
City Governments
,
county governments at
County Governments
, and state & federal governments at
State & Federal
.
We welcome inquiries, comments and submission of updates, additions, corrections & digital photos,
without compensation. Send to Editor at:
editor@HillCountryPortal.com
QUICK INDEX TO CATEGORIES (
click choice)
CHAMBERS & EDCs BY CITY WITHIN THE TEXAS HILL COUNTRY
BANDERA & BANDERA COUNTY:
Bandera County Chamber Of Commerce:
830-796-3280
1158 TX-16 S, Ste F, Bandera, TX 78003
banderatex.com, cowboy@banderatex.com
Bandera Convention & Visitors Bureau (CVB):
830-796-3045
126 TX-16 S, Bandera, TX 78003
banderacowboycapital.com, cowpoke@banderacowboycapital.com
Bandera Business Association (BBA):
210-218-7935; 830-796-3616
banderabusiness.com, cindybeckham.bba@gmail.com
BERTRAM: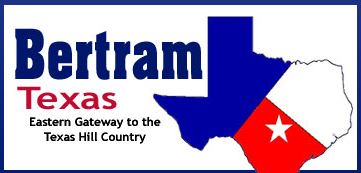 Bertram Chamber Of Commerce: 512-350-7436
bertramchamber.com, bertramchamberofcommerce@gmail.com


Bertram Economic Development Corp: 512-355-2026
3115 FM-243 E, Bertram, TX 78605-3838
BLANCO:

Blanco Chamber Of Commerce: 830-833-5101
312 Pecan St, Blanco, TX 78606
blancochamber.com, info@blancochamber.com


Economic Development: See above profiles.
BOERNE:
BRADY & MCCULLOCH COUNTY:
Brady/McCulloch County Chamber Of Commerce: 325-597-3491
102 E 15th St, Brady, TX 76825
bradytx.com, info@bradytx.com


Brady Economic Development Corporation, part of the above Brady/McCulloch County Chamber of Commerce, the McCulloch County Industrial Foundation, the McCulloch County Visitors Center, and Tourism & Convention Bureau.


Concho Valley Resource Conservation And Development (RC&D) Area:
325-597-4666
306 W Lockhart, POB 627, Brady, TX 76825-0627
texasrcd.org


Workforce Solutions-Concho Valley, & Concho Valley Workforce Development Board:
325-653-2321
cvworkforce.org
LAKE BUCHANAN/INKS LAKE:
BUDA:
Buda Area Chamber Of Commerce: 512-295-9999
203 Railroad St, Ste #1C, Buda TX 78610
budachambertx.com, info@budachamber.com


Discover Buda:
discoverbuda.com


Buda Economic Development Corporation: 512-295-2022
203 Railroad St, Ste 3-A, POB 1650, Buda TX 78610
budaedc.com, admin@budaedc.com
BULVERDE & SPRING BRANCH:
Bulverde/Spring Branch Are Chamber of Commerce: 830-438-4285
121 Bulverde Crossing, Ste 115, Bulverde, TX 78163
bulverdespringbranchchamber.com, office@bsbchamber.com


Bulverde/Spring Branch Economic Development Foundation:
830-885-4331
bsbedf.com, info@bsbedf.com
BURNET:

Burnet Chamber of Commerce: 512-756-4297
229 S Pierce, Burnet, TX 78611
burnetchamber.org, info@burnetchamber.org


Burnet County Tourism: 512-715-5276
220 S Pierce, Ste 202, Burnet, TX 78611
highlandlakesofburnetcounty.com, tourism@burnetcountytexas.org


Burnet County Visitor Center:
Located in the Old County Jail, 109 S Pierce St, Burnet, TX 78611. Includes a history museum, and the office of Blair Manning, Director of Burnet County Tourism.


City of Burnet Economic Development Dept: Crista Bromley, 512-756-6093 Ext 217
burnetedc.com/ed, cbromley@cityofburnet.com
CANYON LAKE AREA:
Canyon Lake Chamber of Commerce: 830-964-2223
Serves: Canyon Lake and Guadalupe River area. Includes: Cranes Mill, Hancock, Sattler, Startzville and Canyon City
3934 FM-2673, Canyon Lake, TX 78133
canyonlakechamber.com, admin@canyonlakechamber.com


Canyon Lake Visitors Guides: canyon-lake.net
CEDAR PARK:
Cedar Park Chamber Of Commerce: 512-260-7800
1460 E Whitestone Blvd, #180, Cedar Park, TX 78613
cedarparkchamber.org, info@cedarparkchamber.org


City of Cedar Park, Economic Development Department: 512-401-5060
450 Cypress Creek Rd, Bldg 1, Cedar Park, TX 78613 cedarparktexasedc.com, ben.white@cedarparktexas.gov , randall.malik@cedarparktexas.gov
COMAL COUNTY:
COMFORT:
DRIPPING SPRINGS: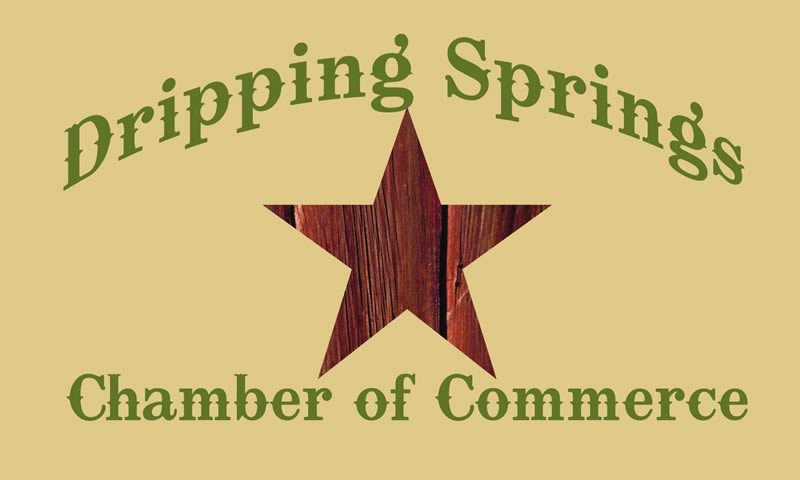 Dripping Springs Chamber of Commerce & Visitors Bureau:
512-858-7000
509 W Mercer St, POB 206, Dripping Springs, TX 78620
drippingspringstx.org, dschamber@drippingspringstx.org


Destination Dripping Springs: >512-858-4740
509 W Mercer St, POB 206, Dripping Springs, TX 78620 destinationdrippingsprings.com
Fredericksburg:
Fredericksburg Chamber of Commerce: 830-997-5000
306 E Austin St, Fredericksburg, TX 78624
fredericksburg-texas.com


Fredericksburg Convention & Visitor Bureau: 830-997-6523
302 E Austin St, Fredericksburg, TX 78624
visitfredericksburgtx.com, cvbservices@fbgtx.org


Gillespie County Economic Development Commission: 830-997-6523
302 E Austin St, Fredericksburg, TX 78624
gillespiecountyedc.com, edc@fbgtx.org
FRIO CANYON AREA:
GRANITE SHOALS: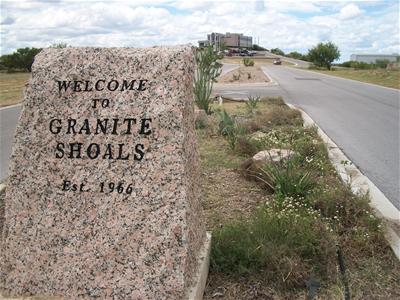 GREUNE:
Greune Tourism: 830-629-5077
1601 Hunter Rd, New Braunfels, TX 78130
gruenetexas.com, mail@gruenetexas.com
There is not an "official" chamber for Gruene, but this is the only collective group and it is active.
HARPER
:

Harper Community Chamber of Commerce: 830-864-4222
Harper, TX 78631
harpertexaschamber.com, harperchambernews@gmail.com
HORSESHOE BAY:
Horseshoe Bay Business Alliance-Shop Horseshoe Bay: 830-220-2474
shoplocalhsb.com. Francie Dix: fdixhsb@gmail.com , Mike Brittain: 830-220-2468, mbritthsbba@gmail.com
JOHNSON CITY:
Johnson City Chamber of Commerce: 830-868-7684
100 E Main (at Nugent Ave), Johnson City, TX 78636
johnsoncitytexas.info, info@johnsoncitytexaschamber.com


Visitors Center: In Withers & Spauldings Building, at same address, phone, email and web as above.


City Of Johnson City, Economic Development Committee: mayor@johnsoncitytx.org
See City Hall information.
JONESTOWN:
JUNCTION:
Kimble County Chamber of Commerce: 325-446-3190
402 Main St, Junction, TX 76849-4742
junctiontexas.com, chamber@junctiontexas.com
Chamber includes Junction Tourism: 325-446-2622, 730 Main St, Junction, TX 76849


Junction Texas Economic Development Corporation (JTEDC): 325-446-3402
730 Main St, Junction, TX 76849
junctionedc.org
KERRVILLE & KERR COUNTY:
CHAMBER, TOURISM & ECONOMIC DEVELOPMENT:
KINGSLAND:
Kingsland/Lake LBJ Chamber of Commerce: 325-388-6211
1309 RR-1431 E, Kingsland, TX 78639
POB 465, Kingsland, TX 78639
kingslandchamber.org, kingslandchamber@gmail.com
KYLE:
Kyle Chamber of Commerce: 512-268-4220
POB 900, 401 Center St, Kyle, TX 78640
kylechamber.org, info@kylechamber.org


Kyle Visitor Center: 100 N Front St, Kyle, in the historic old train depot.


City of Kyle Texas Economic Development: 512-262-3926
100 W Center St, Kyle, TX 78640
kyleed.com, diana@cityofkyle.com
LAGO VISTA CHAMBER OF COMMERCE:
Now joined with North Lake Travis Chamber of Commerce. See Hill Country Commerce


Lago Vista Economic Development Alliance: 512-267-1155
5803 Thunderbird Dr, Lago Vista, TX 78645
lagovistatexas.gov, ezeno@lago-vista.org
NORTH LAKE TRAVIS CHAMBER OF COMMERCE:
Serves:
Lago Vista
,
Jonestown
,
Point Venture
LAKEWAY & NEARBY AREA:
Lake Travis Chamber Of Commerce: 512-387-3180
14425 Falcon Head Blvd, Unit E-100, Austin/Lakeway, TX 78734
laketravischamber.com, info@laketravischamber.com
Serves: Bee Cave, Briarcliff, The Hills, Hudson Bend, Lakeway, Spicewood


Lakeway Civic Connection: 512-261-2818
1941 Lohmans Crossing Rd, Lakeway, TX 78734
lakeway.org
LAMPASAS & LAMPASAS COUNTY:
Lampasas County Chamber Of Commerce: 512-556-5172
205 US-281 S, POB 627, Lampasas, TX 76550
lampasaschamber.org, info@lampasaschamber.org
Driving tour map and description available at the Chamber


Lampasas Economic Development Council: 512-556-6831
312 E Third St, Lampasas, TX 76550
lampasasedc.com; Email: not available
Active industrial team and development foundation. Industrial revenue bonds available


Vision Lampasas!: 512-556-5172
visionlampasas.org, info@visionlampasas.org
Dedicated to enhancing the aesthetic, social, cultural and economic welfare of the Historic Downtown District and surrounding areas.
LEANDER: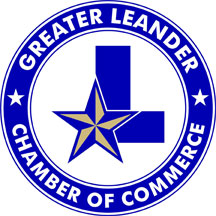 Leander Chamber of Commerce & Visitors Center: 512-259-1907
100 N Brushy St, Leander, TX 78641
leandercc.org, president@leandercc.org , office@leandercc.org


Economic Development Department: 512-528-2855
100 N Brushy, Leander, TX 78641
leandercc.org
LIBERTY HILL:
Liberty Hill Chamber of Commerce: 512-548-5533
POB 586, 1000 TX-332 Loop, Liberty Hill, TX 78642
libertyhillchamber.org, admin@libertyhillchamber.org


Liberty Hill Economic Development Corporation: See City profile above.
LLANO:
Llano Visitor Center & Chamber Of Commerce: 325-247-5354
100 Train Station Dr, Llano, TX 78643
llanochamber.org, llanochamberinfo@llanochamber.org


Llano Main Street Program: 325-247-4158 x209
301 W Main St, Llano, TX 78643
A program of the City designed to revitalize the historical business district by strengthening existing businesses, drawing new businesses, and focusing on the appearance and retail mix.
llanomainstreet.org, cityofllano.com/163/Llano-Main-Street; sarahof@tstar.net
MARBLE FALLS / HIGHLAND LAKES AREA:

Marble Falls-Highland Lakes Area Chamber of Commerce:
830-693-2815
916 Second St, Marble Falls, TX 78654
marblefalls.org, information@marblefalls.org


Marble Falls/Lake LBJ Chamber Of Commerce Visitor Center:
830-693-4449
100 Ave G, Marble Falls, TX 78654
visitmarblefalls.org, info@VisitMarbleFalls.org


Marble Falls Economic Development Corporation: 830-798-7079
801 Fourth St, Marble Falls, TX 78654
marblefallseconomy.com, mdockery@marblefallseconomy.com


Marble Falls Tour Guide: 512-755-4664; A "step-on" ATGA Certified Tour Guide with years of experience offers customized tours of the Texas Hill Country
MASON COUNTY:
Mason County Chamber of Commerce: 325-347-5758
POB 156, 108 Ft McKavitt St, Mason, TX 76856
masontxcoc.com, masontexas@hctc.net
MENARD & MENARD COUNTY:

Menard County Chamber Of Commerce: 325-396-2365
100 E San Saba Ave, Menard, TX 76859
menardchamber.com; menardchamber@gmail.com


Menard Industrial Development Corp:
Located at above Chamber office, same phone, web and email.
MIDDLE RIO GRANDE DEVELOPMENT COUNCIL:
Middle Rio Grande Development Council: : 830-876-3533
307 Nopal, Carrizo Springs, TX 78834
mrgdc.org, ofelia.reyes@mrgdc.org

MRGDC office not in Hill Country, but serves counties of Edwards, Real, Uvalde in the Hill Country, plus Dimmit, Kinney, La Salle, Maverick, Val Verde and Zavala.
NEW BRAUNFELS:
Greater New Braunfels Chamber Of Commerce: 830-625-2385
390 S Seguin Ave, New Braunfels, TX 78130
playinnewbraunfels.com, info@innewbraunfels.com
Includes the Convention & Visitors Bureau.


New Braunfels Main Street
www.ci.new-braunfels.tx.us/index.aspx?nid=467


New Braunfels Downtown Association: downtownnewbraunfels.com, info@downtownnewbraunfels.com


New Braunfels Economic Development Council (EDC): 830-221-4621
550 Landa St, New Braunfels, TX 78130
nbtexas.org/3328/36582/Economic-Community-Development, info@businessinnewbraunfels.com


TX-DOT Highway Tourist Visitor Center: 830-625-2385
IH-35 at Post Rd, Exit 130C, New Braunfels, TX 78130
NUECES CANYON: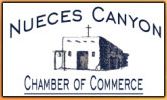 Serves:
Barksdale
,
Camp Wood
,
Montell
,
Vance
, together known as the "Nueces Canyon"
Nueces Canyon Chamber of Commerce: 830-597-6241
POB 385; 103 S Nueces St, Camp Wood, TX 78833
nuecescanyonchamber.org, nuecescanyonchamber@gmail.com
No regular office hours for Chamber. A non-profit, all volunteer organization.
POINT VENTURE:
ROCKSPRINGS & EDWARDS COUNTY:
Edwards County Chamber Of Commerce: 830-683-6466
POB 267, 109 S Sweeten St, Rocksprings, TX 78880
rangelrachel3.wixsite.com/eccoc; edwardscountychamber@gmail.com


Economic Development Corp: 830-683-1682
Rocksprings, TX, 78880
SAN MARCOS:

San Marcos Area Chamber of Commerce: 512-393-5900
202 N CM Allen Pkwy, POB 2310, San Marcos, TX 78667
sanmarcostexas.com, main@sanmarcostexas.com


San Marcos Convention & Visitor Bureau: 512-393-5930
617 IH-35 N, San Marcos, TX 78667
visitsanmarcos.com, cvb@sanmarcostx.gov


(City of) San Marcos Economic Development Council: 512-393-8000
630 E Hopkins, San Marcos, TX 78667
sanmarcostx.gov/212/Economic-Development, klee@sanmarcostx.gov


TX-DOT Highway Tourist Visitor Center: 512-393-5930
617 IH-35 N, San Marcos, TX 78666


San Marcos Main Street Program: 512-393-8400
sanmarcostx.gov/655/Main-Street, klee@sanmarcostx.gov , mainstreet@sanmarcostx.gov


Greater San Marcos Partnership: 512-393-3400
113 N Guadalupe St, San Marcos, TX 78666
greatersanmarcostx.com, info@greatersanmarcostx.com
SAN SABA & SAN SABA COUNTY: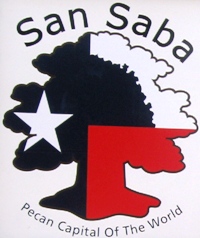 San Saba County Chamber of Commerce & Visitors Center:
325-372-5141
113 S High St, San Saba, TX 76877
sansabachamber.com, executive.director@sansabachamber.com


City of San Saba Economic Development & Tourism: 325-372-5200
302 E Wallace, San Saba, TX 76877
sansabatexas.com/city-government/economic-development/, sansabaedc@gmail.com
Non-profit dedicated to assisting the city and county in revitalization projects designed to make San Saba an attractive destination for historical tourism.
SPRING BRANCH:
See Bulverde/spring Branch Area Chamber Of Commerce above.
STONEWALL:
Stonewall Chamber of Commerce: 830-644-2735
250 Peach St, Stonewall, TX 78671; POB 1, Stonewall, TX 78671
stonewalltexas.com, stonewallchamber@gmail.com
TEXAS HILL COUNTRY TRAIL REGION: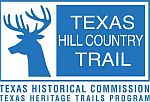 Preserve, protect and promote the cultural, historic and natural resources of its 19 counties.
An opportunity to learn more about heritage sites cities and attractions to build your own itinerary and plan your adventure.
Provided by the Texas Historical Commission, Texas Heritage Trails Program.
txhillcountrytrail.com, 830-739-1362, info@txhillcountrytrail.com
UVALDE & UVALDE COUNTY:
WIMBERLEY: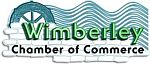 Wimberley Valley Chamber of Commerce: 512-847-2201
POB 12, 14100 RR-12, Wimberley, TX 78676
wimberley.org, michaelanne@wimberley.org , info@wimberley.org


Wimberley Merchants Association: wimberleymerchants.com
RELATED COMMERCE RESOURCES
BLANCO COUNTY TEXAS GUIDE TO STARTING A BUSINESS:
HillCountryPortal.com/web/businessguide
. A practical, "how-to" manual applicable to most counties in Texas and beyond.
BETTER BUSINESS BUREAU OF CENTRAL TEXAS:
800-580-8477; 1005 La Pasada Drive, Austin, TX 78752.
bbb.org/local-bbb/bbb-serving-the-heart-of-texas
. Includes on-line search for reports on businesses, and filing complaints
EXPORT-IMPORT BANK:
exim.gov
FEDERAL HOME LOAN BANK (FLHB):
fhlb.com
. A cooperatively owned wholesale bank that supports housing and economic development in the communities served by our member institutions.

GO TEXAN PROGRAM:
gotexan.org
. Launched by the Texas Department of Agriculture in 1999, Go Texan promotes the products, culture and communities of Texas. The easily recognizable logo - a glowing brand in the shape of Texas - taps into Lone Star loyalty, working to persuade the 22 million Texans who shop, dine and travel to choose the state's bounty. Grant programs available.
JOBS !!
A very helpful resource for finding a job in the Hill Country. And resources for employers as well. A simple to use, clickable entry to each of the job posting web pages we have found in the Texas Hill Country. This fast method of zipping through the listings by city makes the "hunt" a lot easier. Good luck in your search. Click:
Jobs
NATIONAL ASSOCIATION OF SEED AND VENTURE FUNDS (NASVF):
nasvf.org
. An international membership organization that advocates for the growth of seed and early-stage innovation capital. NASVF connects the people in the world of venture capital and regional economic development, and collaborates with public and private fund managers and tech transfer professionals, who are committed to building their local economies by investing in entrepreneurs.
TEXAS ASSOCIATION OF BUSINESS:
txbiz.org
. TAB works to improve the Texas business climate and to help make our state's economy the strongest in the world.
TEXAS ASSOCIATION OF CONVENTION & VISITOR BUREAUS:
tacvb.org
TEXAS CHAMBER OF COMMERCE EXECUTIVES:
tcce.org
. TCCE is an organization of chamber executives from across the state, working together to improve the business climate in Texas, while developing ways to enhance the quality of life in the communities that they represent.
TEXAS DEPARTMENT OF AGRICULTURE:
texasagriculture.gov
TEXAS DEPARTMENT OF ECONOMIC DEVELOPMENT:
gov.texas.gov/business
. See Office of Small Business Assistance, Office of Community Relations and Office of Strategic Business Development.
TEXAS ECONOMIC DEVELOPMENT CORPORATION:
https://businessintexas.com/
TEXAS ECONOMIC DEVELOPMENT COUNCIL:
512-480-8432;
texasedc.org
. An Austin-based, statewide, non-profit professional association dedicated to development of economic and employment opportunities in Texas. TEDC is a one-stop shop for ideas, information, and influence. We are the largest state association of economic development professionals, volunteers, and elected officials. Our diverse members share a common goal -- bringing new investment and jobs to Texas.
TEXAS ECONOMIC DEVELOPMENT DIRECTORY:
ecodevdirectory.com/listings-category/north-america/united-states/texas
TEXAS MANUFACTURING ASSISTANCE CENTER (TMAC):
tmac.org
TEXAS MIDWEST COMMUNITY NETWORK:
325-795-TMCN (8626);
tmcn.org
. Mission is to promote a regional approach to provide the resources and awareness for its members to achieve economic and community growth.
TEXAS STATE SMALL BUSINESS DEVELOPMENT CENTER:
512-420-9379; 505 E Huntland Dr, Ste 460, Austin, TX 78752.
sbdc.mccoy.txstate.edu
. Serves counties in Hill Country: Blanco, Burnet, Hays, Lampasas, Llano, San Saba, Travis, Williamson. Funded by SBA. Works with existing and start-up businesses to help them advance and compete. Services offered include counseling, training, research.
TEXAS TRAVEL ALLIANCE:
1-800-856-4328;
texastravelalliance.org
. To provide members representation and cost effective services at the national, state, and local levels in governmental affairs, education, and communications. Represents hotels, motels, resorts, bed & breakfasts, guest ranches, and tourism-related businesses since 1903.
TEXAS TRAVEL INDUSTRY ASSOCIATION:
512-328-8842; 3345 Bee Caves Rd, Suite 102A, Austin, TX 78746.
ttia.org
TEXAS WORKFORCE COMMISSION:
twc.state.tx.us

US DEPARTMENT OF AGRICULTURE:
usda.gov
. Rural development financial programs, water and sewer systems, housing, health clinics, economic development, loans, lending pools.
US CHAMBER OF COMMERCE:
uschamber.com
US DEPARTMENT OF COMMERCE:
commerce.gov
US DEPARTMENT OF COMMERCE, ECONOMIC DEVELOPMENT ADMINISTRATION:
eda.gov
US SMALL BUSINESS ADMINISTRATION:
sba.gov
NON-PROFIT ORGANIZATION RESOURCES
GRANT STATION:
GrantStation.com
. For non-profit organizations, information on availability on new funding programs, upcoming grant deadlines, conferences, training and relevant info for grant seekers.
NATIONAL COUNCIL OF NON-PROFITS:
Toll-free: 800-201-0779; 1101 Vermont Ave, NW, Ste 1002 Washington, DC 20005.
councilofnon-profits.org
. NCONP advances the vital role and capacity of the nonprofit sector in civil society and supports and gives voice to state and regional associations of nonprofit organizations.
NON-PROFIT ORGANIZATIONS AT AUSTIN COMMUNITY COLLEGE:
nonprofitaustin.org
. The Center exists to promote, leverage and facilitate community collaborations and partnerships that broaden the horizons and possibilities for the Central Texas Nonprofit Sector. These collaborations reflect the Center's ability to bring business, government and nonprofit sectors together around common goals.
STARTUP GRIND:
startupgrind.com
. Founded in 2010 IN Palo Alto, the original goal was to bring together friends who would help each other has spread across the world. This is a global startup community designed to educate, inspire, and connect entrepreneurs. It is powered by Google for Entrepreneurs. We host monthly events in more than 125 cities and 55 countries featuring successful local founders, innovators, educators and investors who share personal stories and lessons learned on the road to building great companies. Start a Chapter in your city! Our monthly fireside chat interviews, startup mixers and annual conferences provide ample opportunities to connect with amazing startups and the people behind them, tap into a strong support network, form meaningful connections and gain inspiration for the startup journey ahead. Started by Derek Andersen and Spencer Nielsen in February 2010 in a small office in Mountain View California.
TEXAS ASSOCIATION OF NON-PROFIT ORGANIZATIONS:
512-223-7076; POB 27914 Austin, TX 78755-7914.
www.facebook.com/TXNonprofits
. Mission is to connect, strengthen, and support the nonprofit community for the public good of Texas.

SANDY ROAD GUEST HAUS: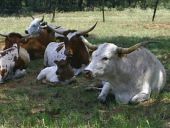 Upscale Western-style Guest House Lodging
in a Beautiful Ranch Setting in the Gorgeous Texas Hill Country

Reservations & Information: 281-300-7177
9242 RR 1320 (Sandy Road), Johnson City, TX 78636

Web: SandyRoadGuestHaus.com Email: info@SandyRoadGuestHaus.com

Come Relax & Enjoy!


---

Site designed, maintained & Copyright © by Cofran & Associates, Inc.All rights reserved
See Terms of Use before using this website.Cofran.cominfo@Cofran.com281-300-7177


---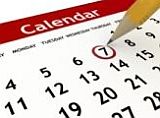 Click
for Hill Country:
»
RECURRING ACTIVITIES
»
MARKET DAYS
»
ALL CALENDARS
»
ATTRACTIONS
»
ADVENTURES
»
MAPS
---

---
Check us out on


---

---

---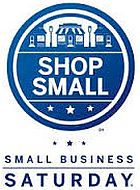 November 26, 2016
---
Come share a piece of our world....




Family-owned winery
& vineyard operation
at a century-old
farm house,
breathtaking views
of Hill Country,
& handcrafted
Texas wines

(830) 998-7654
10352 US 290 W
Hye, Texas
williamchriswines.com
---
Affordable Pre-paid Emergency Air Transport Service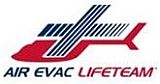 Click image for details
Protection starts at $65/yr
---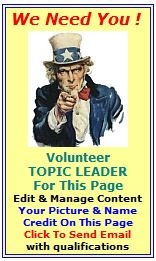 ---

Protect Your Computer Files With


On-Line storage
of your data.

Easy!

Just click
to get started.


---
---

---